With weddings and festivals around, you must be trying out hairstyles to go with your ethnic wear. If you are a bride-to-be or even bridesmaids, then you need some hairstyle inspiration for the big day. You can try many hairstyles or add a dazzling hair accessory to add glamour to your look. But the old-school and never out of vogue way is by adorning your hair with Gajra and Mogra flowers. Also, Gajras and mogras have a lovely lingering fragrance. Gajra hairstyles are timeless, appealing and truly have traditional charm.
We have compiled some traditional Gajra hairstyles that you must try out –
Keep it Simple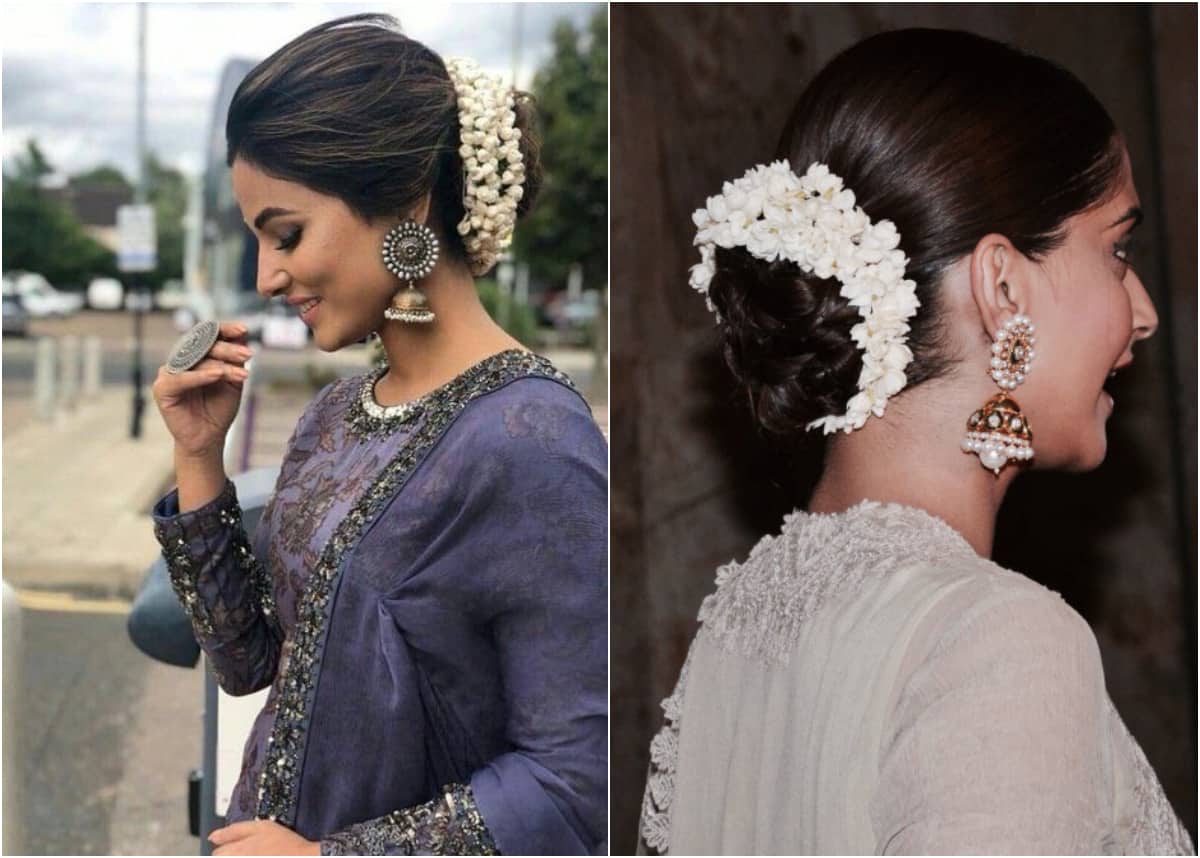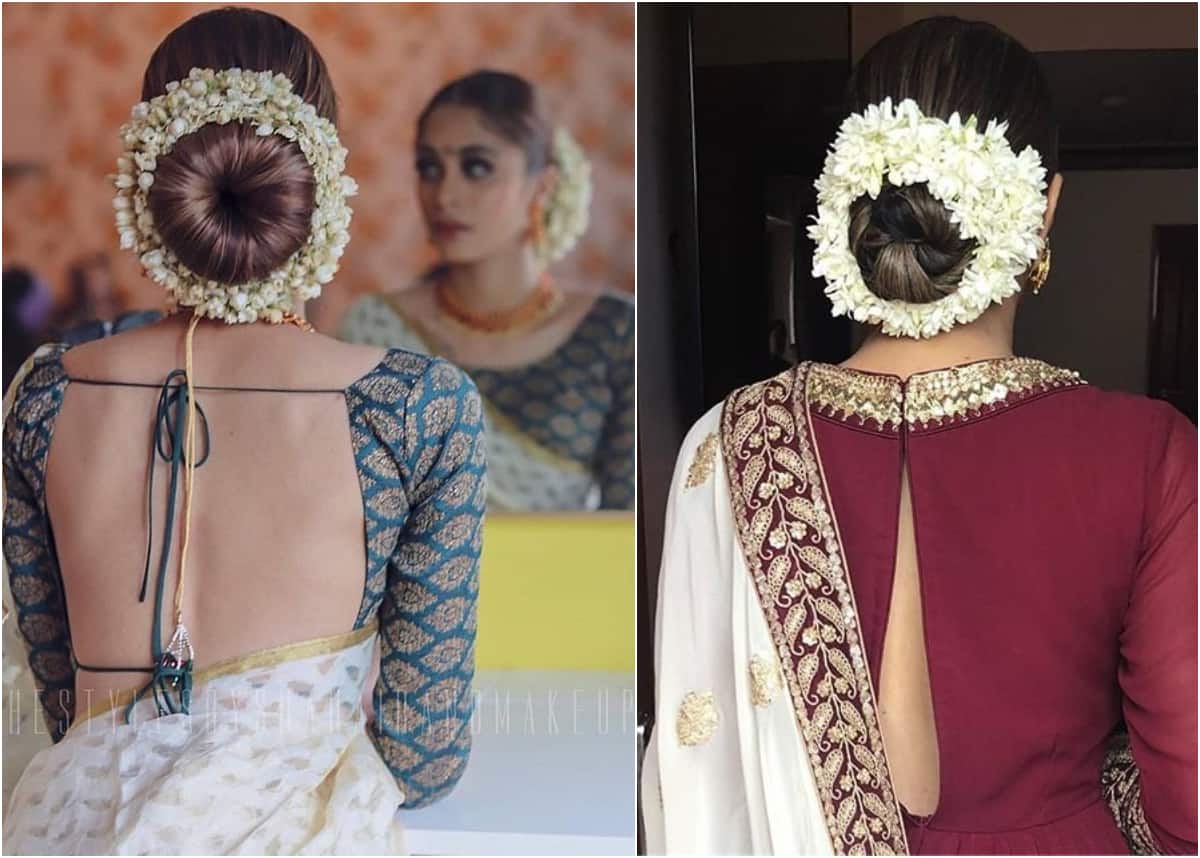 Always start with the basics! A sleek traditional bun with strands of gajras and mogras sitting around it is beautiful. It simply oozes the traditional vibe and grace with any outfit that you decide to wear. It also is the go-to gajra hairstyle for every bride.
Let it Loose
Yet another simple way is by bunching up the gajra strands and pinning them to your braid. It is the ultimate traditional way of styling your hair when you wear a stunning silk saree.
Cover it up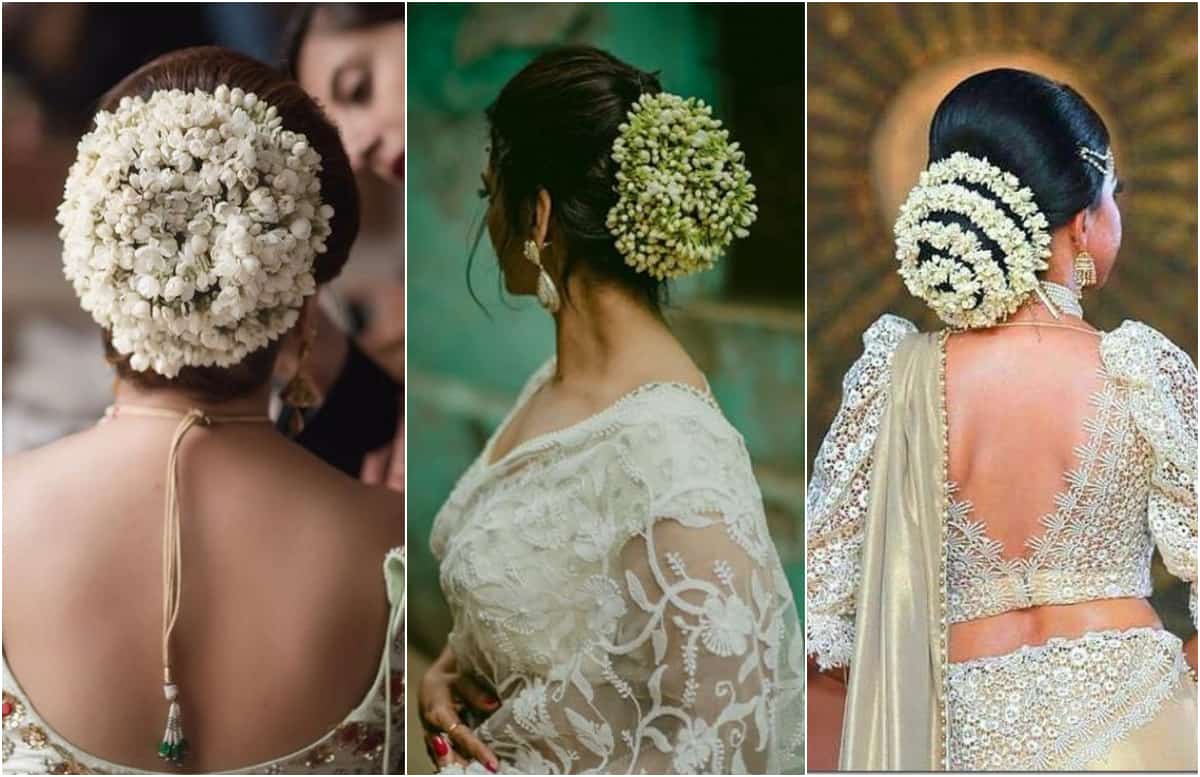 Taking up a notch, add some more strands of gajras and cover your entire bun with them. This will look glamorous, and will also carry a lingering fragrance everywhere you go.
Braided Style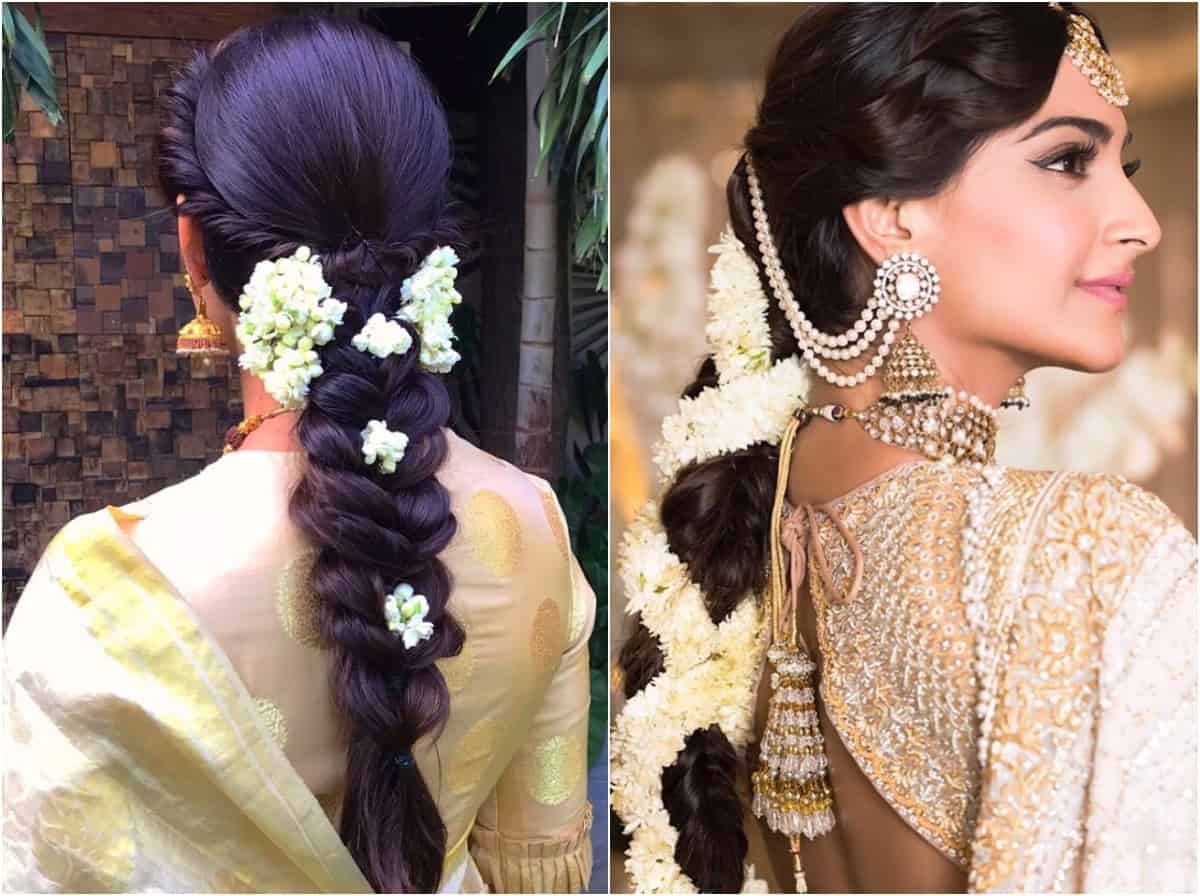 Sonam Kapoor nailed her Sangeet hairstyle with gajras wrapped around her fishtail braid. And simply how stunning that looked! You can wrap the floral strands around your braid loosely or closely and can create a fabulous hairstyle.
Wear it like a Clip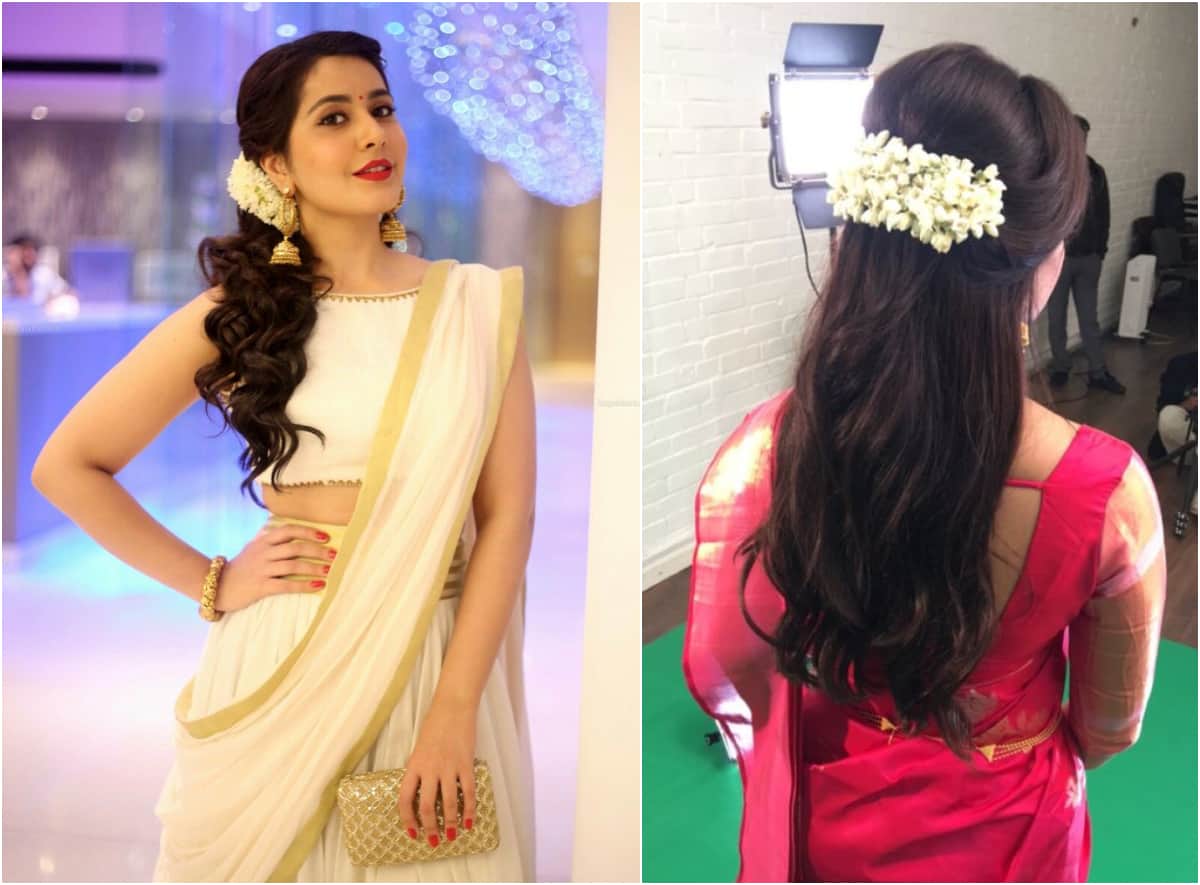 Ditch those blingy stone-studded hair clips and jazz up your hairstyle with the mogras. It is such a trendy and fancy way to dress up your long tresses. It is a perfect Sangeet or mehendi hairstyle for the modern brides who like to keep it trendy!
Bottom of the hairstyle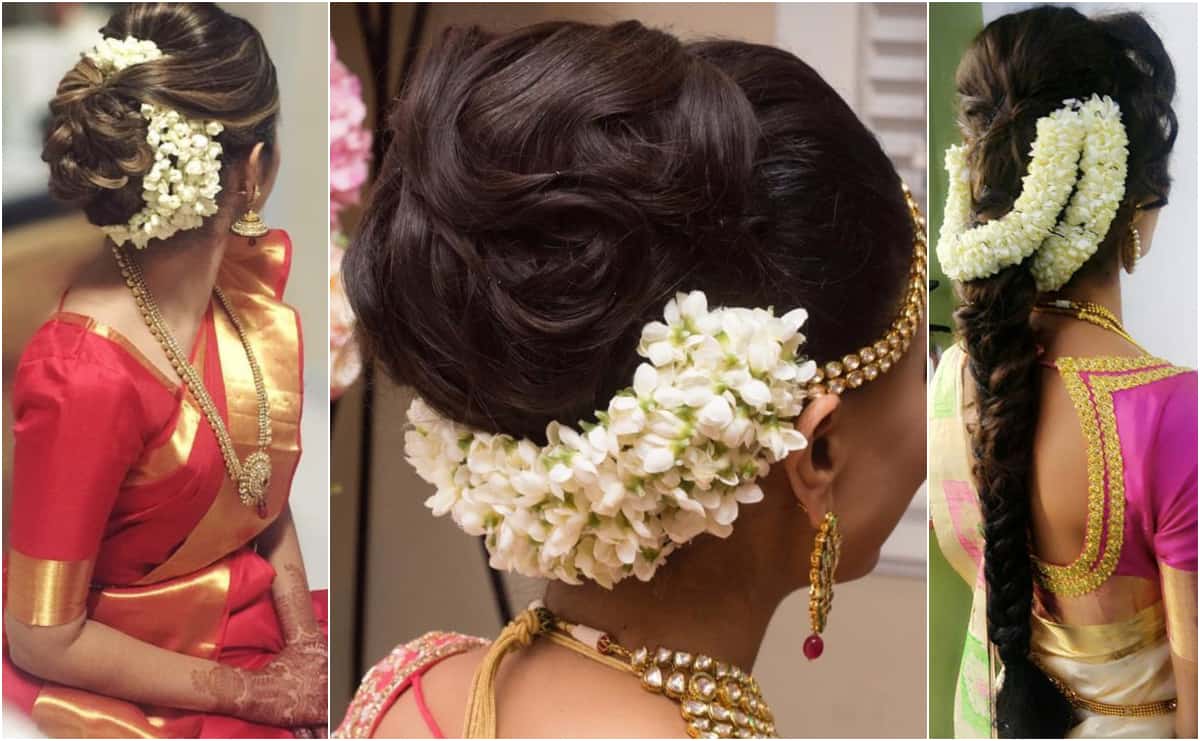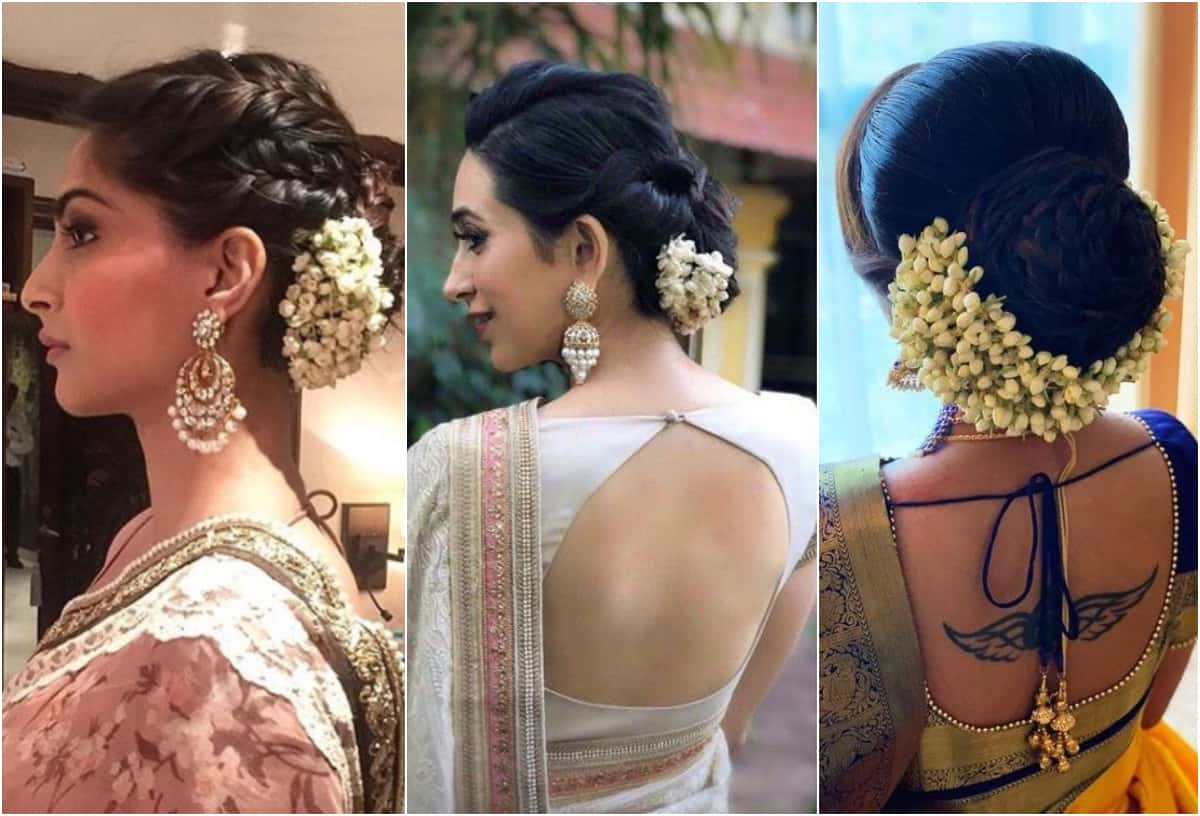 The half-moon style of pinning your gajra is perfect for the traditional as well as the fusion wear. Sonam Kapoor yet again set this trend of highlighting your bun in a fancy way. We even spotted Karisma Kapoor donning the half-moon hairstyle.
Floral Net
Create a stunning floral web with the mogras and you are bound to grab some eyeballs. You can try this for low buns as well as high buns. It just instantly adds allure to your look and keeps your hairstyle in focus.
The South Indian Style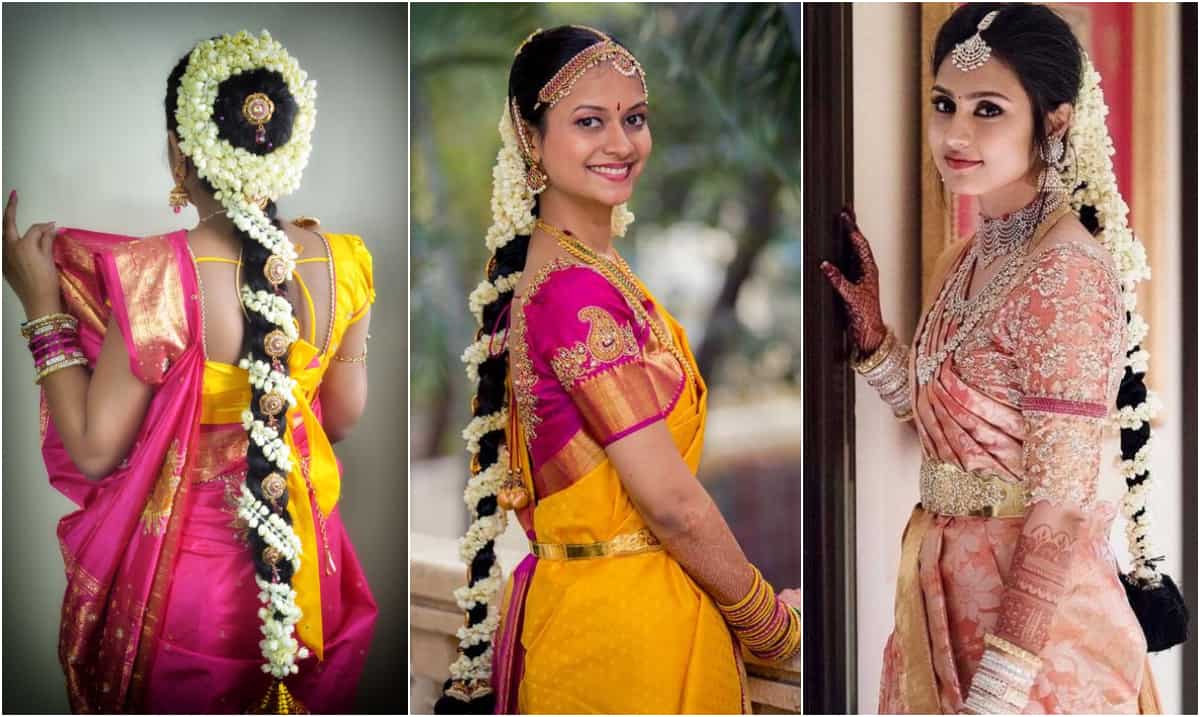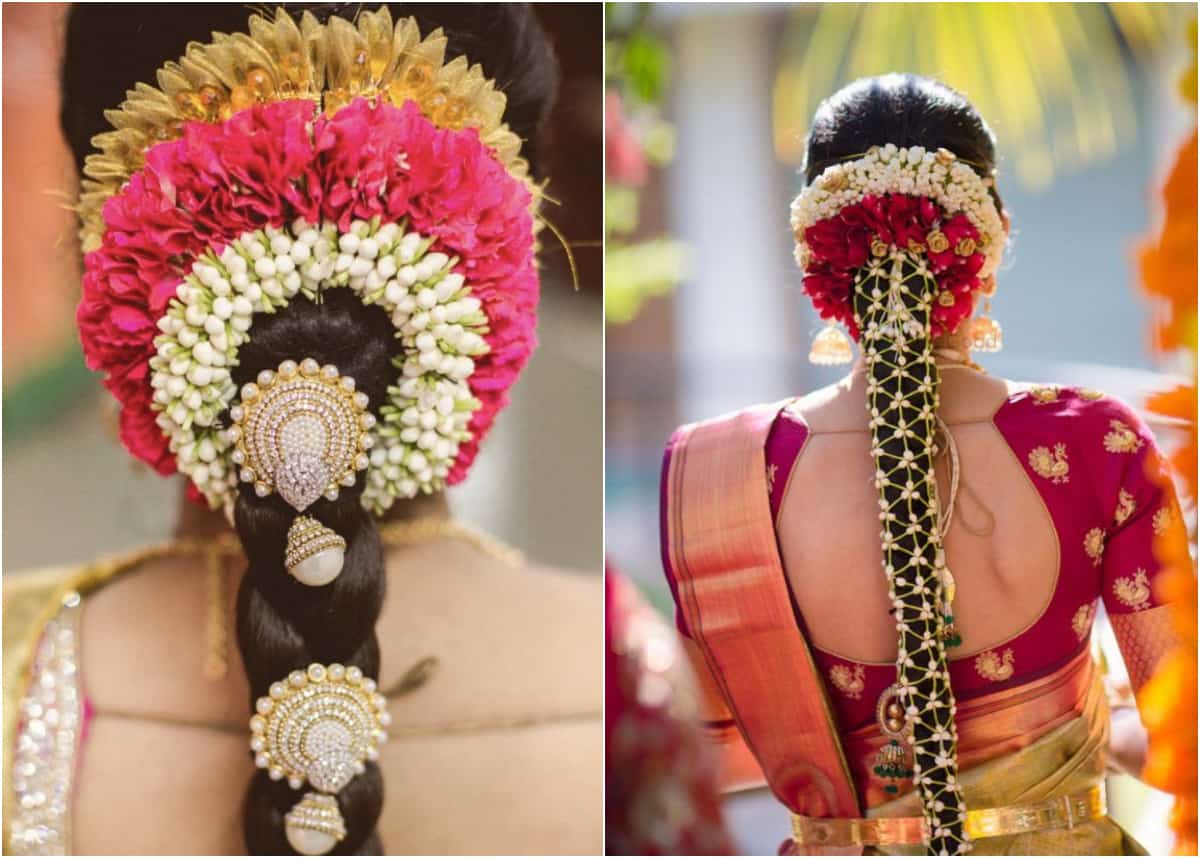 Floral braids and South Indian weddings go hand in hand. You can spot every bride donning the floral braid – Poolajada as her bridal hairstyle. It's all about long braid, mogra strands with colorful flowers and hair ornaments! Also, this traditional South Indian bridal look is spectacular.
Mix it with Roses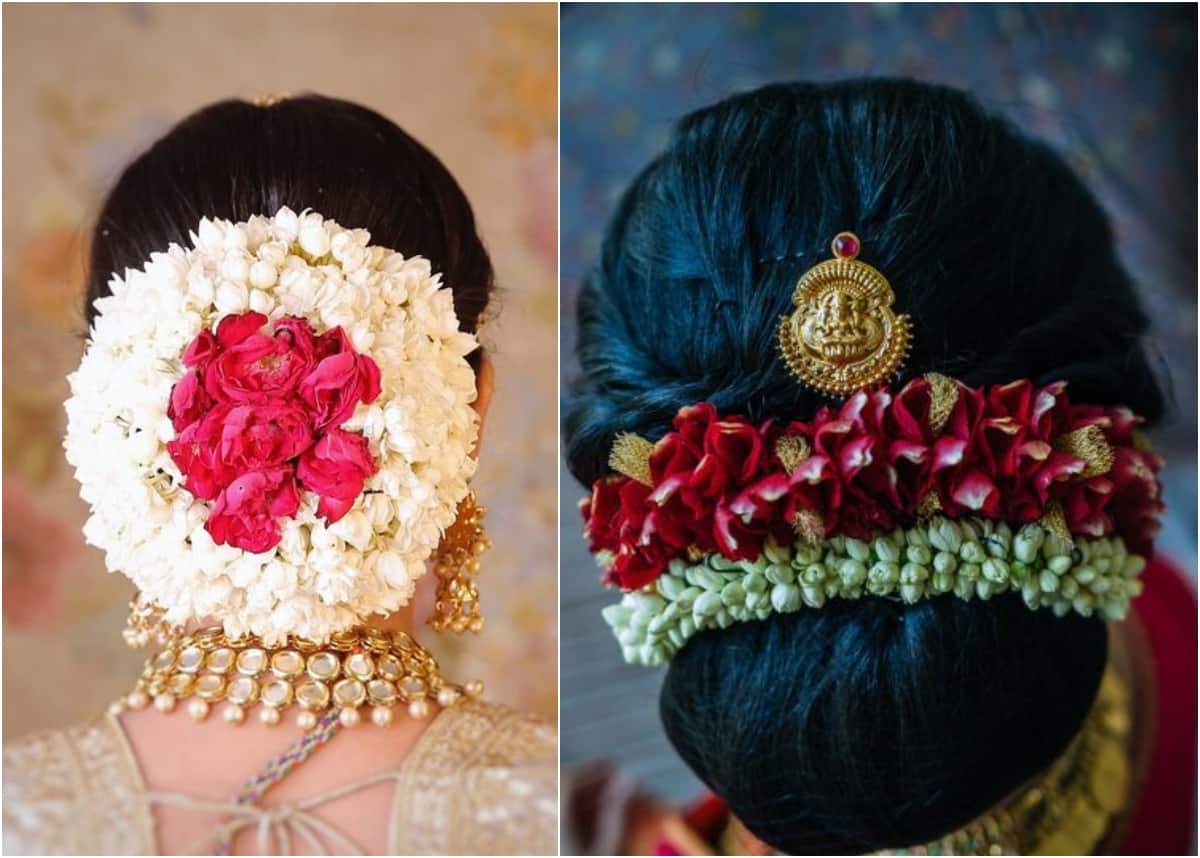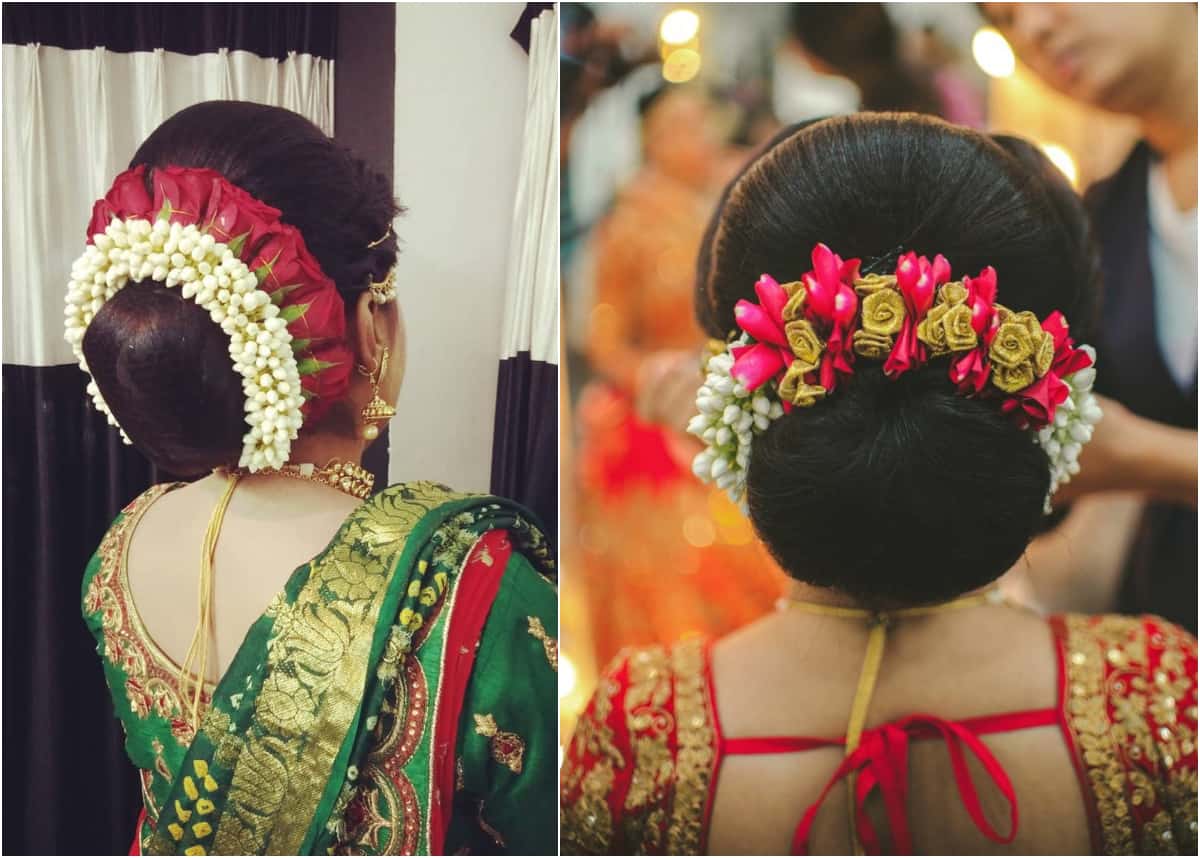 When gorgeous white gajras and mogras are combined with roses, they make a bold and lasting impression! Also, this stunning color riot is trendy yet traditional. Decide if you just want a border or all filled, and be ready to fetch some compliments.
Therefore, we know that Gajras can turn a simple hairstyle into a gorgeous one. 
Shop artificial gajra online HERE!