The summer wedding season is about to begin! And there's some magical charm about the summer day weddings. With fresh flowers, pastel hues, cool beverages, the summer bride's entry soothes your heart even more. But the scorching heat can get in the way of the fairytale charm of a summer bride. And if you are a summer bride and want to guard yourself against the summer side effects, scroll away!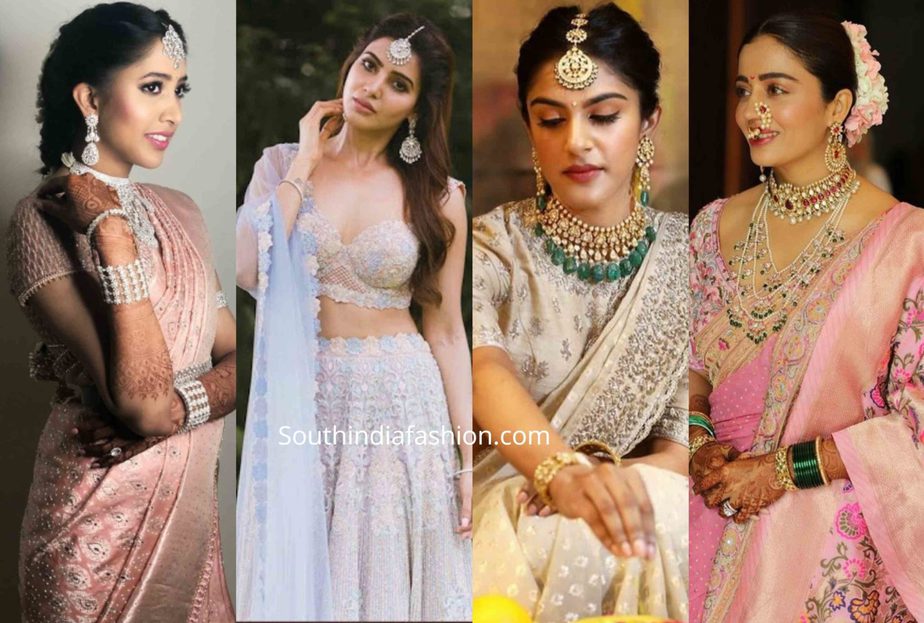 We put together a quick list of do's and don'ts to summer-proof yourself –
Pastel Outfits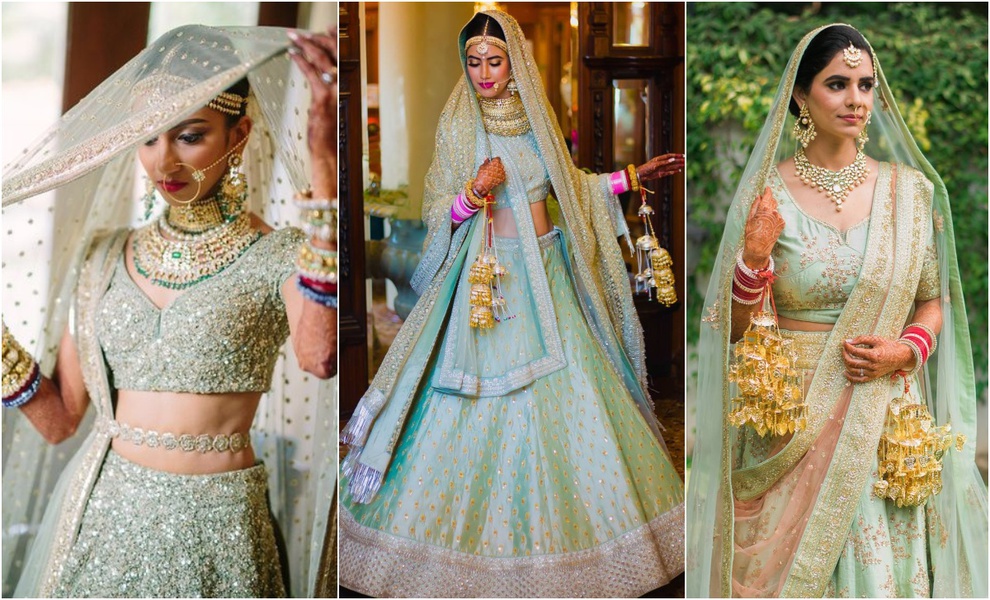 Summer is all about fresh eye-soothing pastel colors. Pastel outfits make you look like a breath of fresh air in the hot summer. Also, pastels are a rage these days and you won't be the very first one to opt for a pastel wedding outfit. Celebrities like Anushka, Neha Dhupia, Neha Pendse, and Isha Ambani opted for pastel outfits. From pastel pinks to blues and greens, summer brides are wearing them with much glam.
Subtly Glam Nails
No wonder, mehendi clad hands look stunning with red or maroon nails. But when it comes to the summer bridal look, keeping the nails subtle is the key rule! With jewellery, makeup, and heavy outfits, bold nails don't prominently stand out. But, on the other hand, subtle nails add a fresh touch without looking gaudy. French tips are the most preferred one by summer brides, but you can also take it a notch up by adding a dash of shimmer. You can also pick a pastel-hued nail color or a shimmer nail art.
Fresh Flowers Are BFFs
Summer brings fresh flowers that are a must in every summer wedding. Instead of blingy hair accessories, pick fresh mogras and gajras for your hairdo. From buns to braids, you can try traditional as well as contemporary hairstyles. Tiny fresh flowers are also available in pastel colors that you can make up with your outfit. From delicately decorated buns to layers of gajras, there's so much to explore for the summer brides.
Day Time Makeup
Bold makeup looks too gaudy during the day time if it's a summer wedding. Nude or subtle makeup with peachy or pinkish nude lips is the apt choice for summer brides. Go easy on the highlighter and contouring as you don't want to look shiny or oily in the sun. Instead, add some blush to get that glowy, dew and flushed look. And if you are keen on keeping bold lipstick, then opt for a subtle nude foundation base. And peachy eye-shadow with kohl-rimmed bold eyes that compliments the lip color.
Necklace Choices
For summer brides, the most ideal choice when it comes to jewellery is to opt for minimalistic pieces. Instead of loading up on heavy necklaces, pick statement-making single piece. Chokers are a wise choice as they are heavy looking and hassle-free. You don't want to struggle with a heavy outfit, layers of heavy jewellery and makeup in the scorching heat.
All the summer brides-to-be, we hope these tips help you to nail the perfect summer bridal look. Apart from these, ask your bridesmaids to make a bride-emergency kit for you. The kit should consist of blotting papers, tissues and makeup touch-up for you.