Bridal looks involve a lot of elements and all should go right to make a perfect bride. One of the most important parts of a bride's wedding look is the bridal hairstyle. The wedding hairstyles have been going strong with the likes of celebrities like Anushka Sharma, Priyanka Chopra, Sonam Kapoor and Deepika Padukone who were spotted experimenting with their wedding hairstyles for multiple occasions. The latest trend in wedding hairstyles has ensured that no matter what the length of your hair is, there is something gorgeous that you can create you're your special day.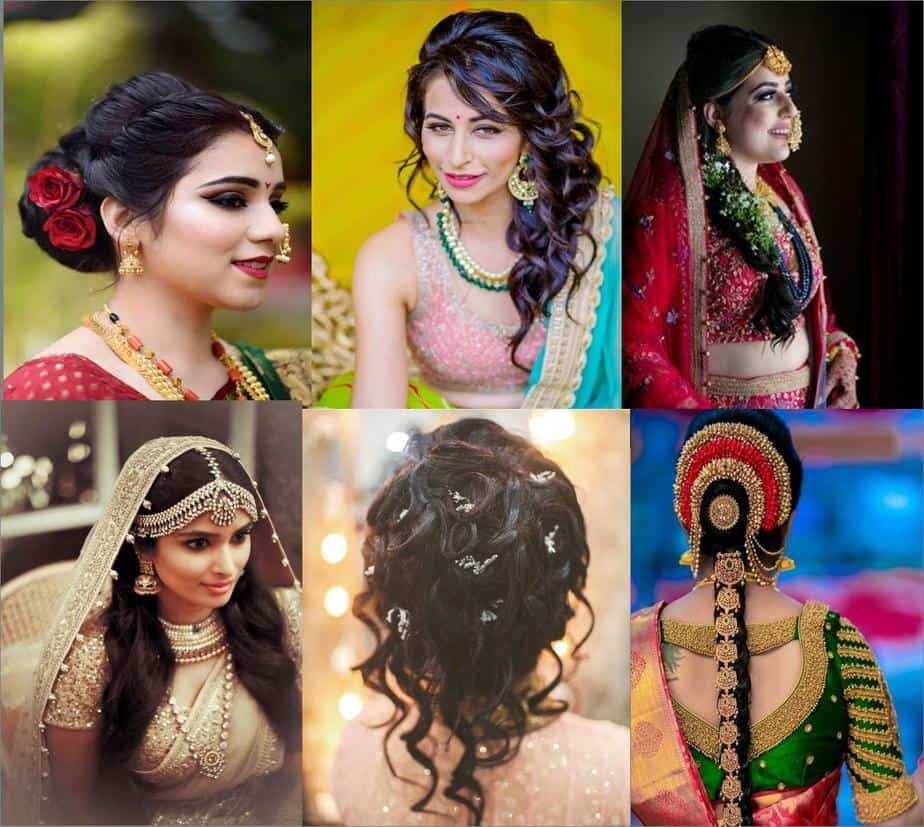 SouthIndianFashion through this blog looks at the various bridal hairstyle that a bride can adorn with long or short hair to look gorgeous on her special day
Traditional Long Braid/ Poola Jhada (For Long Hair)
One of the most royal and grand hairstyles that are popular among South Indian brides, the traditional braid. Phool Jhada is a hairstyle that makes for a sizzling bride adorned with lots of flower and gold accessories.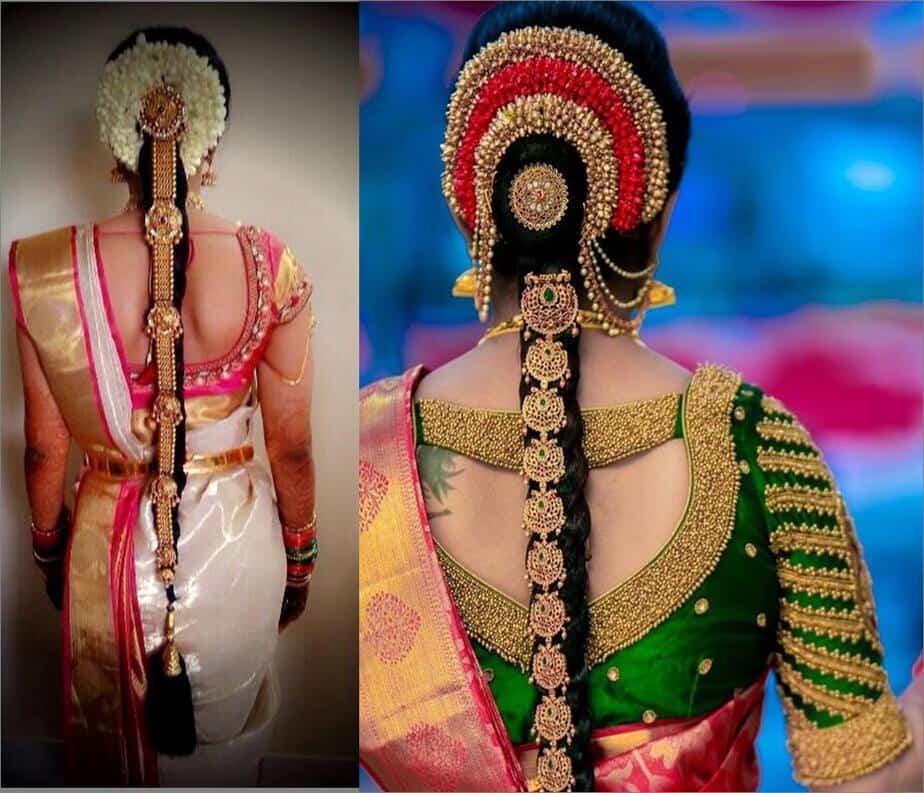 Indian Bun (For Long Hair)
Girls with long hair can do a simple and easy to do bun and ties it with bobby pins and decorate with gajra or flowers. This simple puff goes well with traditional outfits.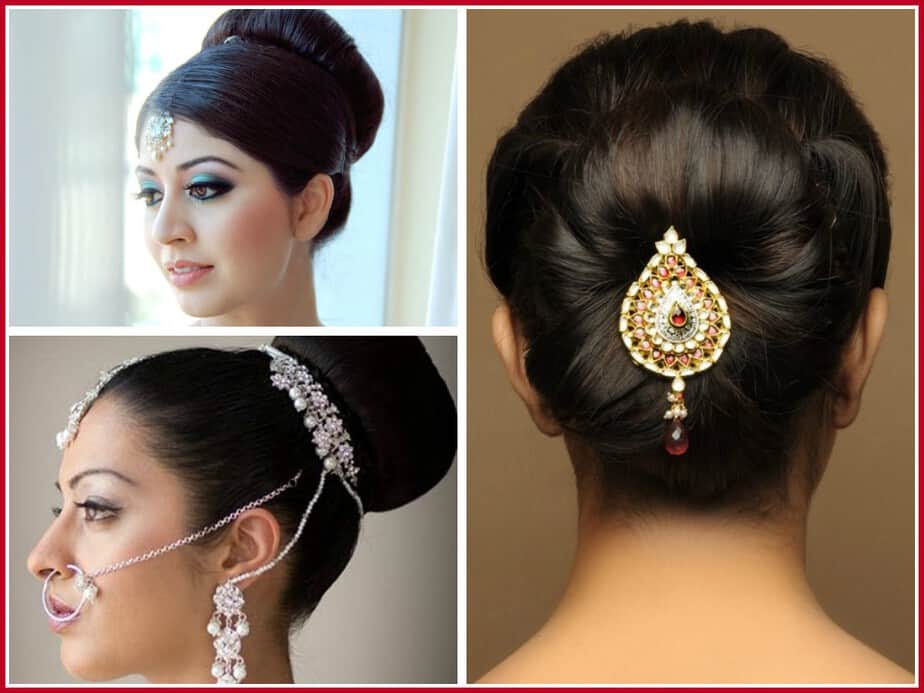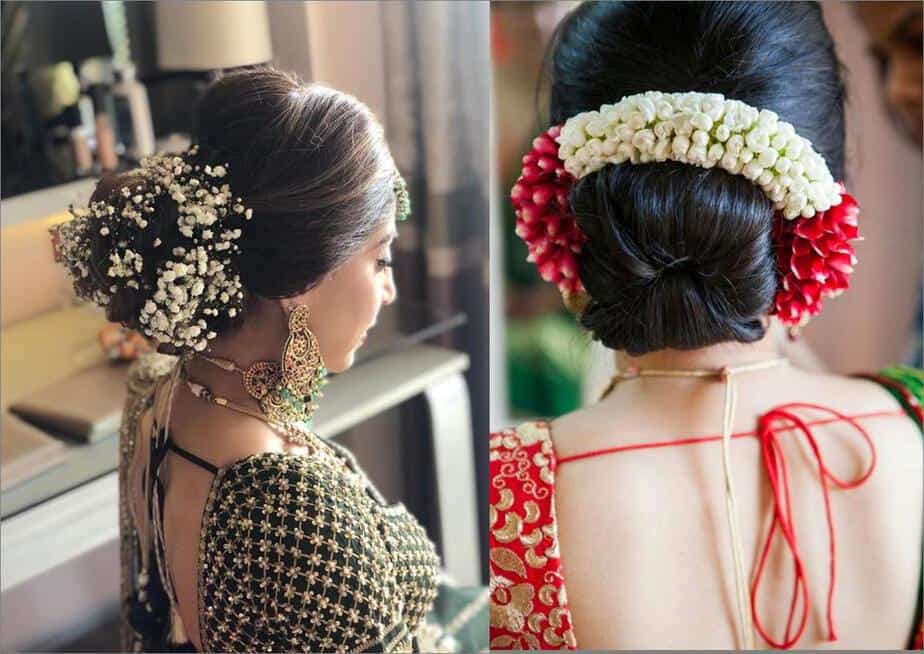 Side Braid with Bun (For Long to Medium Hair)
Braided styles are the quickest yet the most gorgeous bridal hairstyles that can be adorned. The look can work wonders even with medium hair and is ideal for pre-wedding functions like Mehendi or Haldi. You can adorn the hair with stylish pins or simply fresh flowers.
Bumped up Curls (For long to Medium Hair)
A simplistic bridal hairstyle with bumpit stuffed inside the crown with curls below can transform the bride into a sizzler. The gorgeous curly hairstyle looks much better with the help of a bumpit that is inserted at the crown of the head. Mehendi or sangeet, this look is a hit with brides.
Short Braid Adorned with Flowers (For Medium/ Short Hair)
Brides with short hair can also adorn the braid and adorn with fresh flowers or just leave it as it. Works well for pre-wedding functions.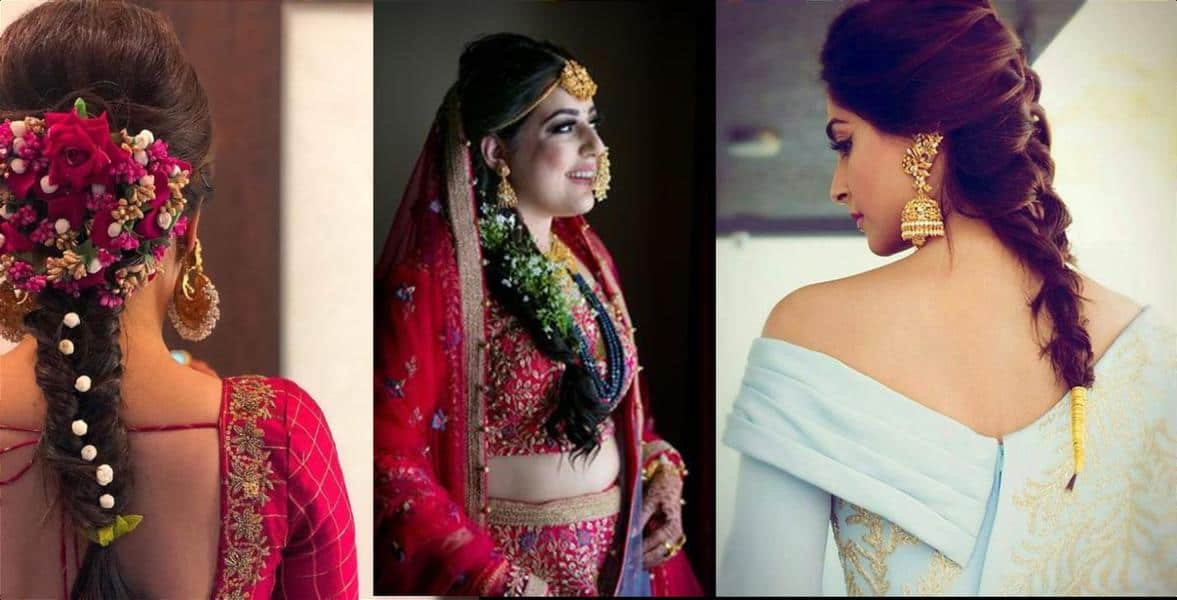 Curly Tendrils Updo (For Short Hair)
One of the easiest and most elegant hair updos, the curly tendrils updo works fantastically with brides with short hair. Just curl up the hair and tie them into a neat updo with the help of bobby pins. Adorn it with pins, flowers, jewellery or just leave it as it is! It'll work wonders.
Well Defined Waves (For Short Hair) as Bridal Hairstyle
This hairstyle is perfect for girls with wavy and short hair. All one needs to do is define your waves so well that it shows. You can use a curling iron and a serum to keep the look intact. Accessories it well and this short hairstyle will for sure grab everyone's attention.
So go on and flaunt some of the most popular and sexy hairstyles this wedding season and look no less than a celebrity on your very special day. Also, read Five Wedding Hairstyles Inspired By Indian Celebrity Brides for more inputs over bridal hairstyle.