This year was a very happy one for many actresses as they tied knot with their soul mates. While the beauties said I do, we were busy checking out their bridal looks. We have to say that all of them looked exquisitely beautiful and charming. Especially their hairstyles were the talk of the town. As soon as one of the actresses got hitched, her wedding hairstyle became a trend.
Let us see five of the most beautiful wedding hairstyles ideas inspired from our celebrity brides:
Sonam Kapoor's Flowery Braid
When Sonam Kapoor's Mehndi event pictures were out, everyone had one word to say – wow! We just loved her long braid that was covered with fresh jasmine flowers in a nice pattern. The braid was lose and there was a center parting to make place for a large maang tika. This hairstyle can also be worn on your wedding day and not just your Mehendi. The white flowers complimented her white and gold lehenga with so much ease.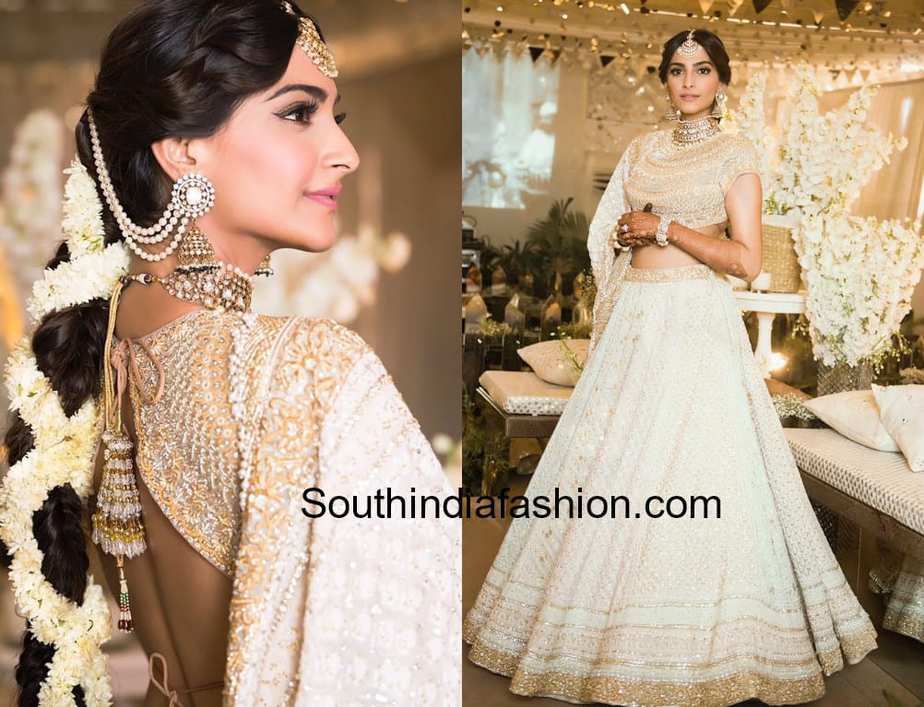 Anushka Sharma's Flower Clad Low Bun
Anushka surely knows how to rock a desi look even in Italy. The actress tied the knot last year in a beautiful pink lehenga which is still the talk of the town. There was something else that girls loved from her wedding look, her hairstyle. A tight bun that was clad with fresh pink hydrangeas. Now we have seen hair buns being clad with jasmines, roses and even orchids, but hydrangeas were the first time. And they were a complete success. We see brides imitating the look very often.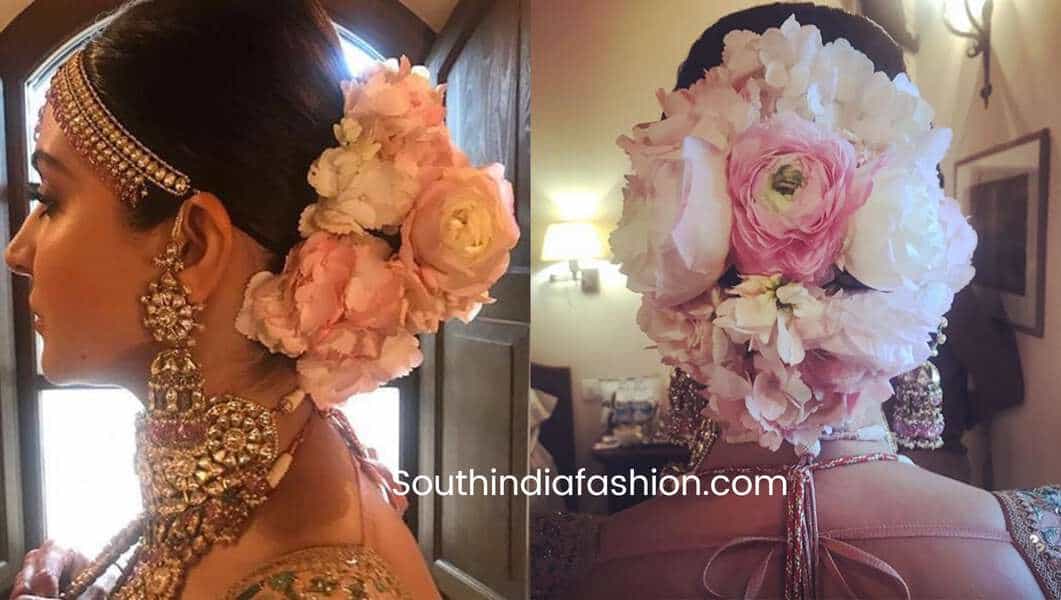 Deepika Padukone's Tight Bun
Like a typical South Indian bride, Deepika was seen in a center parted tight bun at her reception in Bengaluru. The bun was surrounded with a row of fresh jasmine flowers. She ditched the maang tika and instead wore her sindhoor at the parting. This is a simple bridal hairstyle that you can chose if you do not like anything fancy.


Priyanka Chopra's Braided Bun
Add some drama to the plain hair bun by making it a braided one. It will look rather befitting for a bride. That is what Priyanka Chopra did at her reception in Delhi. She wore an informal braided bun that was adorned with three fresh white roses on both sides. It was rather a dramatic hairstyle and you can choose this one if you love to spice up the look.
Swathi's Traditional Jada
Our own actress down south chose a very traditional hairstyle that we are all familiar of. But, Swathi added a hint of freshness to the regular jada by parting the hair loosely at the centre and creating puffs on both sides. Then the hair on both sides was twisted and braided to then joining at the back to make a regular braid. It is a very attractive hairstyle to wear with your silk saree for your wedding. Jada billa and fresh jasmine flowers covered the long braid.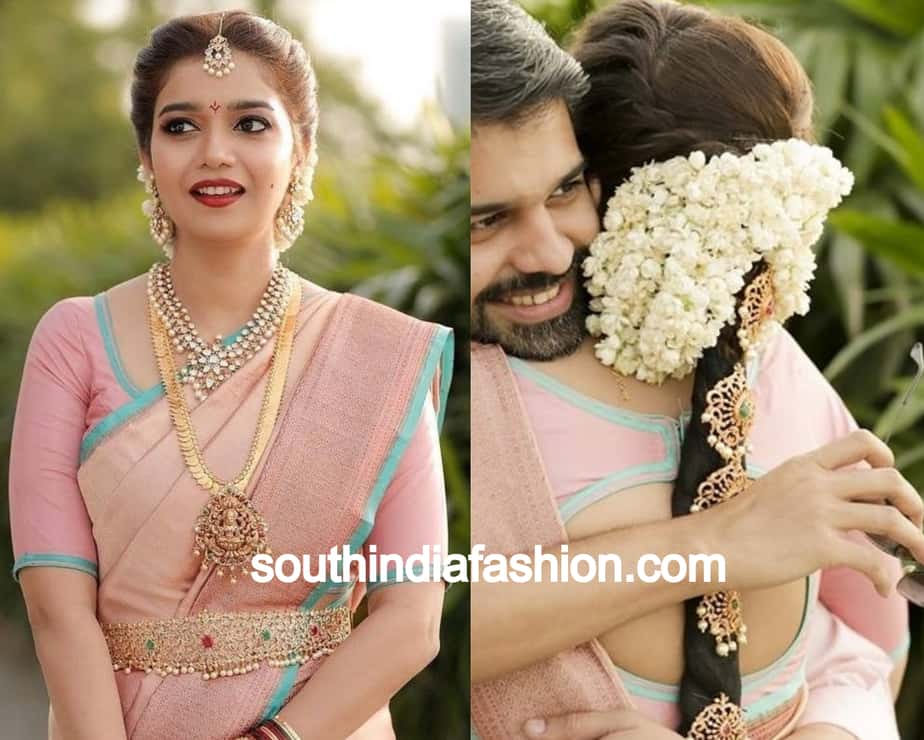 These are some of the wedding hairstyles we took from the actresses.