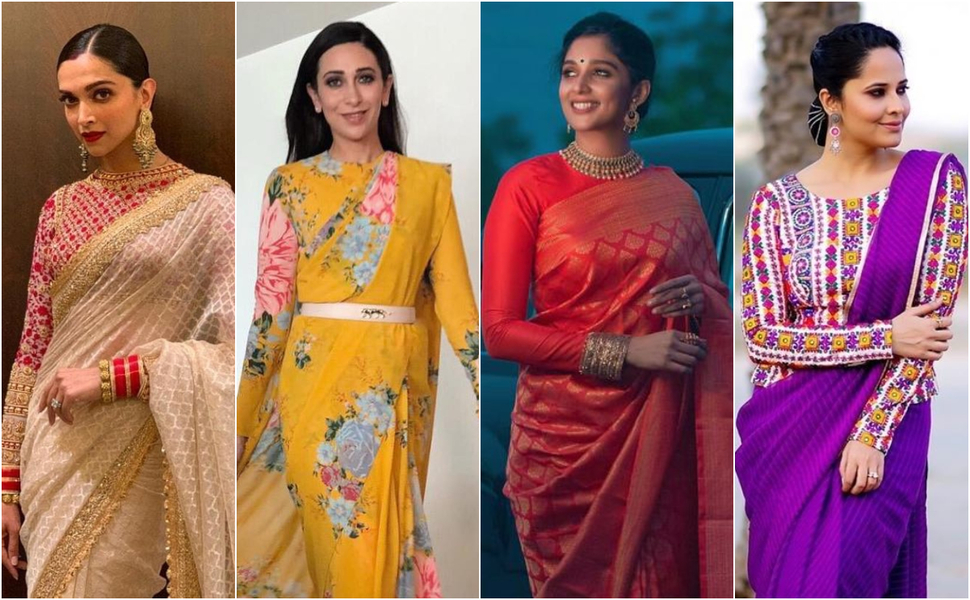 Blouse patterns and designs are going up a notch every now and then. New trends, new styles, and new saree blouse patterns are taking over the industry. Just like the blouse neck patterns, blouse sleeves designs too are evolving. Full sleeve blouses are in trend and everyone in the fashion world is flaunting it in style. Full sleeve blouses of various styles are now a must-have if you are a fashion-forward person!
Here are some of the best full sleeve blouses that are in trend –
Silk Blouses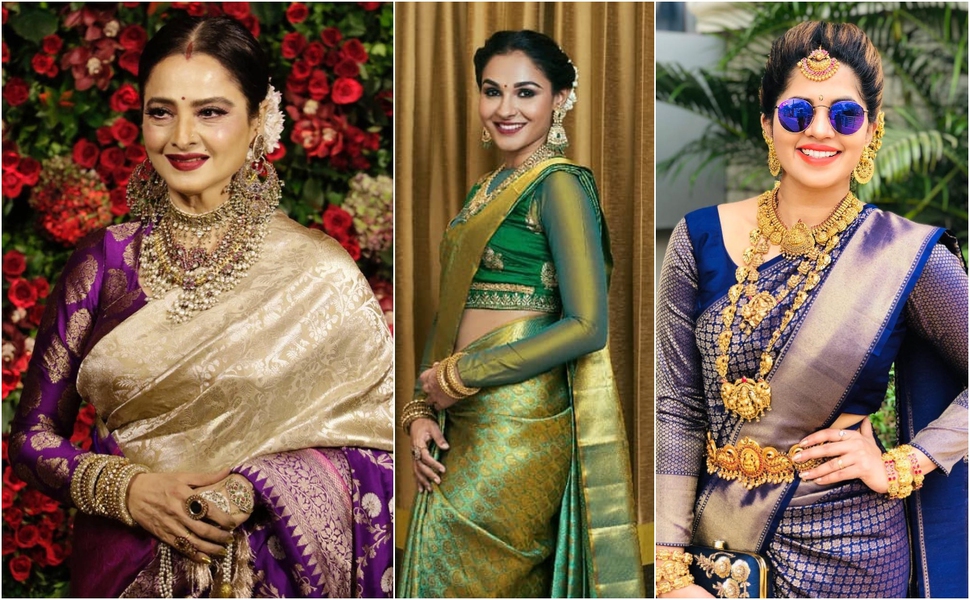 Silk sarees have a rich aura around it and long sleeve blouses add to this grandeur. Opt for these blouses in a contrast color or you can simply add its border at the wrist. This looks exceptionally rich and heavy. Rekha is often seen flaunting a long sleeve blouse with her kanjeevaram sarees. These blouses look even chic when styled with temple jewellery.
Netted Sleeved Blouses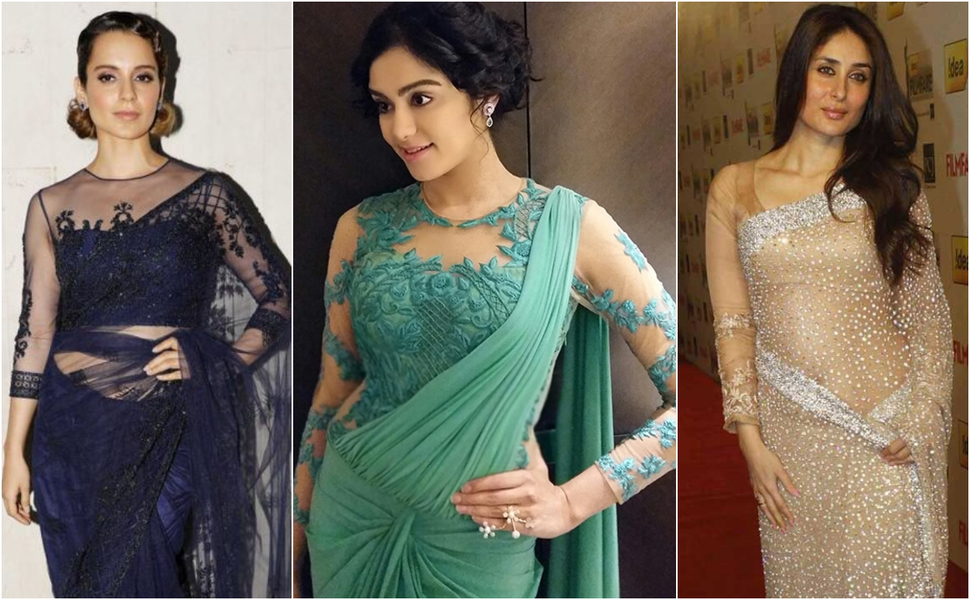 Netted sarees and blouses have always been in trend, but netted full sleeve blouses are new! They are the latest trend and everyone seems fascinated about it. You can keep the sleeves sheer and plain for an elegant look. Or you can jazz it up by adding a few kundans or getting some embroidery done. The embroidered netted blouse look stunning against the skin as they add an oomph factor to the look.
Embellished Sleeves
Be it maggam work, kundan, or other embellishments, they all look great on a full sleeve blouse. The blouse suddenly looks very rich and has a designer vibe with it and can brighten up any saree. Mix match an embellished full sleeve blouse with any contrast or neutral-colored saree. Instead of wearing a plain blouse, you can get some work done on it. Also, you can keep the jewellery minimum or skip it entirely!
Floral Blouses 
Floral prints are timeless and feminine perfect for a soft, flirty summer look. The floral prints look chic and elegant if you turn them into a fancy full sleeve blouse. Florals can be easily worn all year round and look stunning paired with any simple or plain saree. They look classy and sophisticated and add a vibrant, colorful and fun element to your look.
Boat Neck Blouse Pattern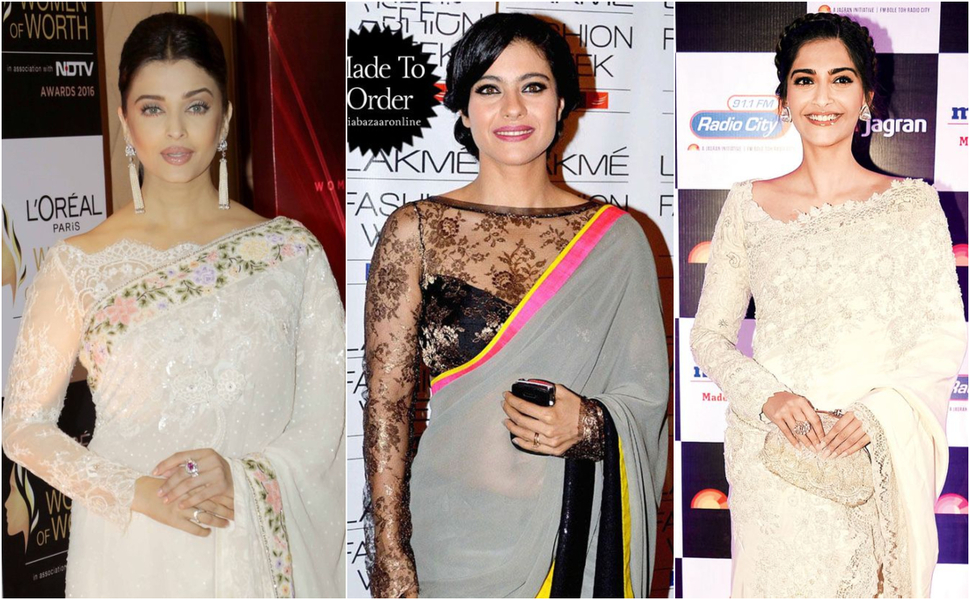 Boat neck blouses are one of the most trending blouse patterns. Show off your sexy shoulder bones with a nice wide boat neck blouse. Full sleeve blouses with boat neck look stylishly elegant! Long sleeves with boat neck work better for sarees that are sheer or lightweight. Sarees like lace, nets, organza, linen, georgette, or chiffon.
High Neck with Full Sleeve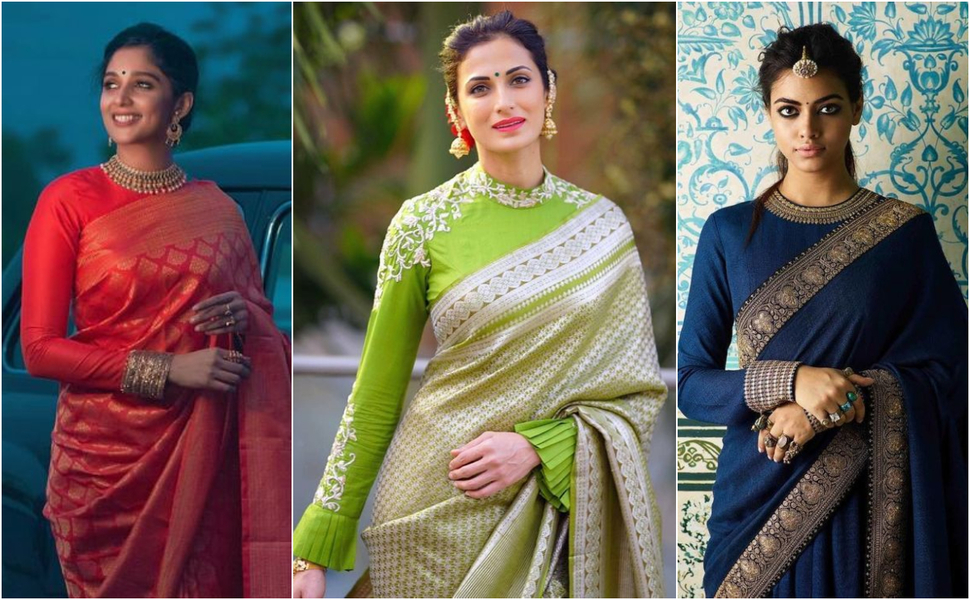 Just like the boat neck, high neck blouses with full sleeves is a trend that is raging in the fashion world!  These blouses look uber-chic, elegant and work great with silk sarees. Many celebrities are flaunting this saree blouse pattern with their designer sarees. You can get some embroidery or work done along the high neckline or the sleeves to jazz up the blouse.
Keep up with the trend and get a chic and stylish full sleeve blouse!