Featuring some latest hand embroidered pattu saree blouse designs by Mantra-The Design Studio.
1. Pink raw silk elbow length sleeves embellished with stones, pearls and gold beads.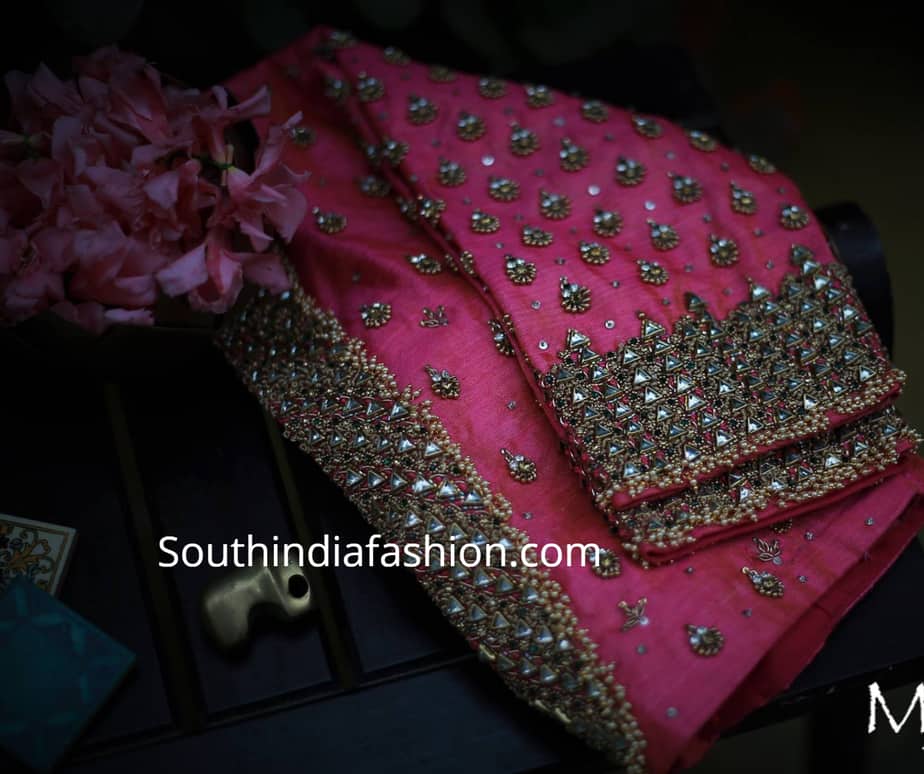 2. Red raw silk blouse with small floral motifs all over the sleeves and thread embroidery around the neckline.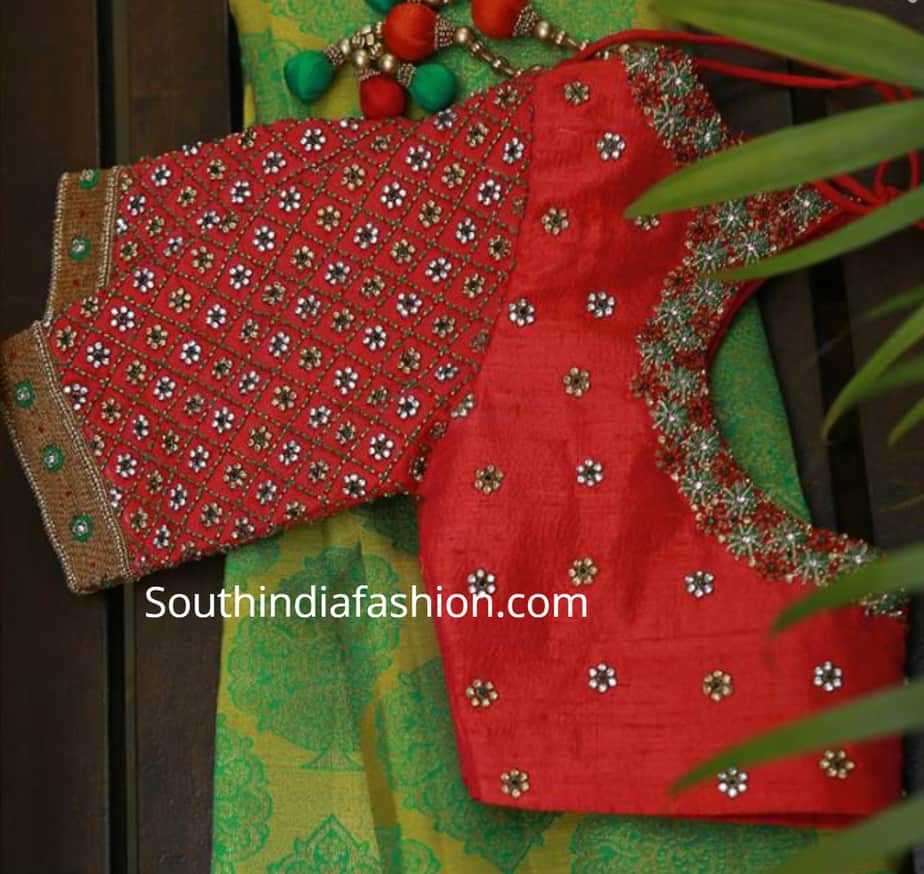 3. Yellow short sleeved zardozi work blouse.
4. Purple high back neck blouse with floral thread embroidery.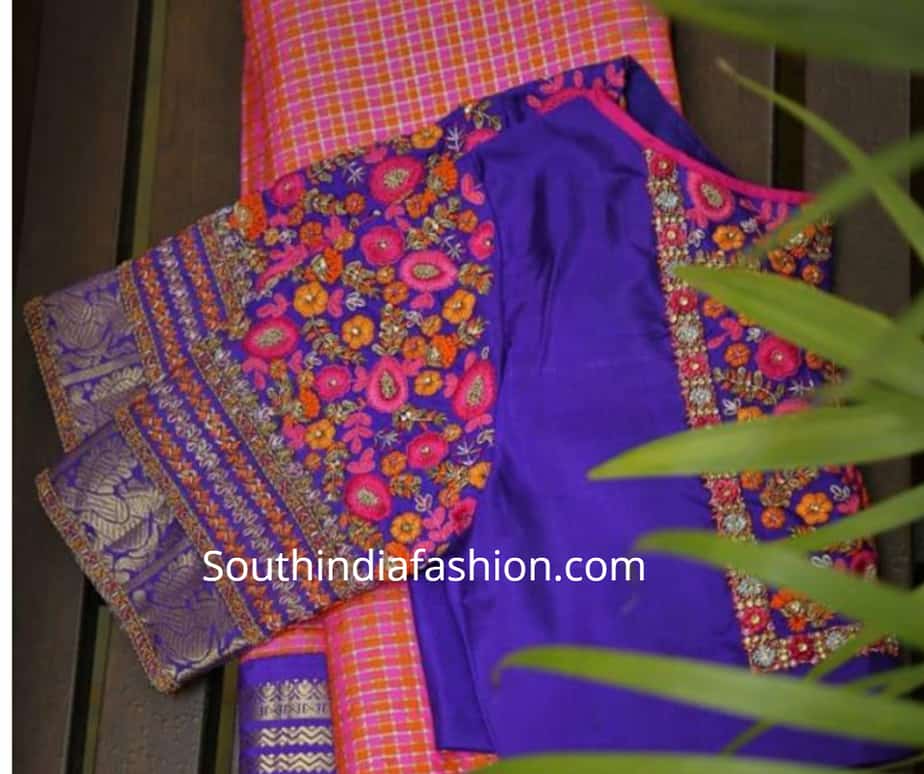 5. Black high neck blouse with zardozi embroidery.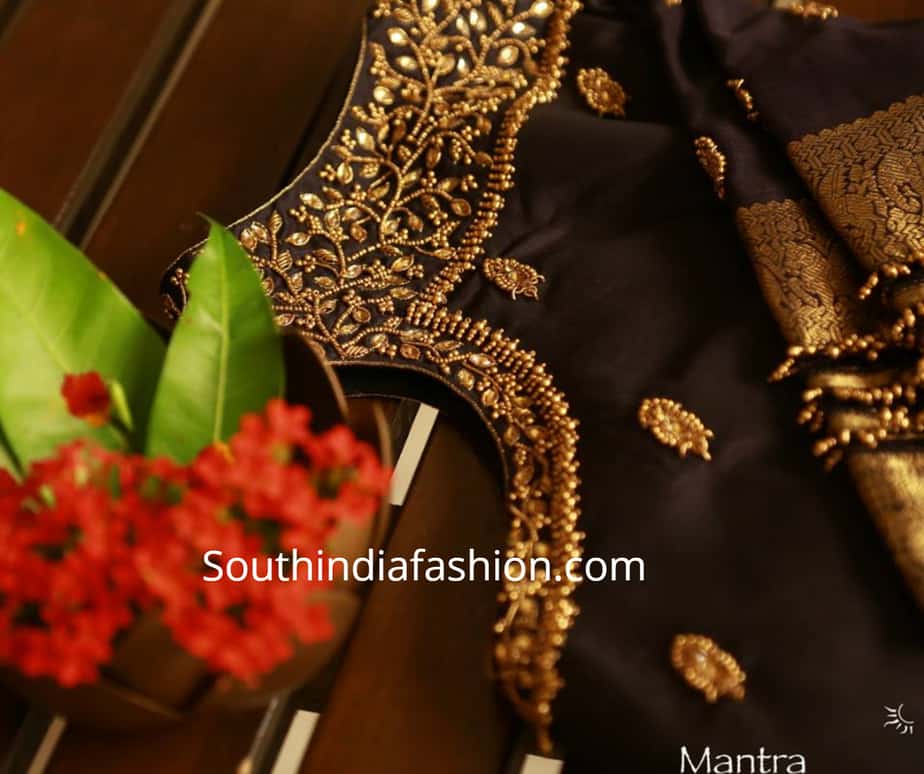 For inquiries contact: 9894155155
Facebook: https://www.facebook.com/thedesignstudio.in/