The festive season is perhaps what is the most exciting part we have to look forward to every year. That also means another wedding season and these two beg for some fashionable blouse models. However, choosing from a blouse design catalogue is as daunting as a task. Not because of the sheer variety of colours but also the myriad of options available in designs. The most popular one still remains to be the embroidered blouse that is exclusively handcrafted with care and precision. Not only do they add glitter to your silk sarees but they also brighten up every occasion one would ever want. To put into perspective, what kind of designs might interest you, we have collected some exclusive designs from her pret collection.
We have brought these 19 exclusive bridal blouses from designer Anju Shankar's collection that are magnificent in every way possible.
Check out the pictures below and see the wide variety of blouse designs-
1.Hand embroidered blouse in yellow with gold and red stones-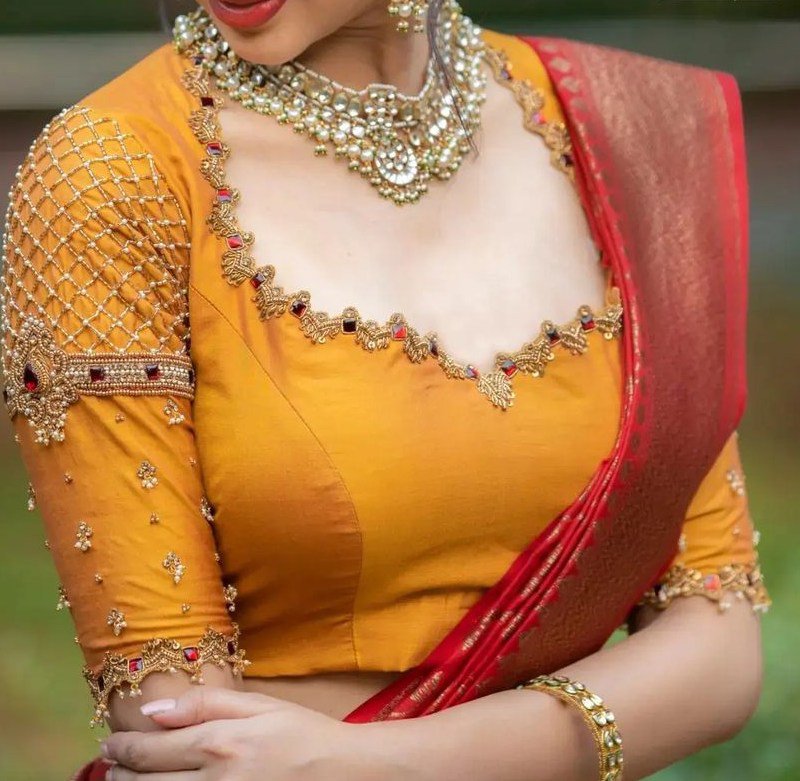 2. Pink blouse with blush pink stone studded tulle base-
3. Sky blue blouse model with self-coloured embroidery and white stone-
4. Velvet blouse with pink embroidered florets design-
5. Ruby pink blouse with gold hand embroidered lattice-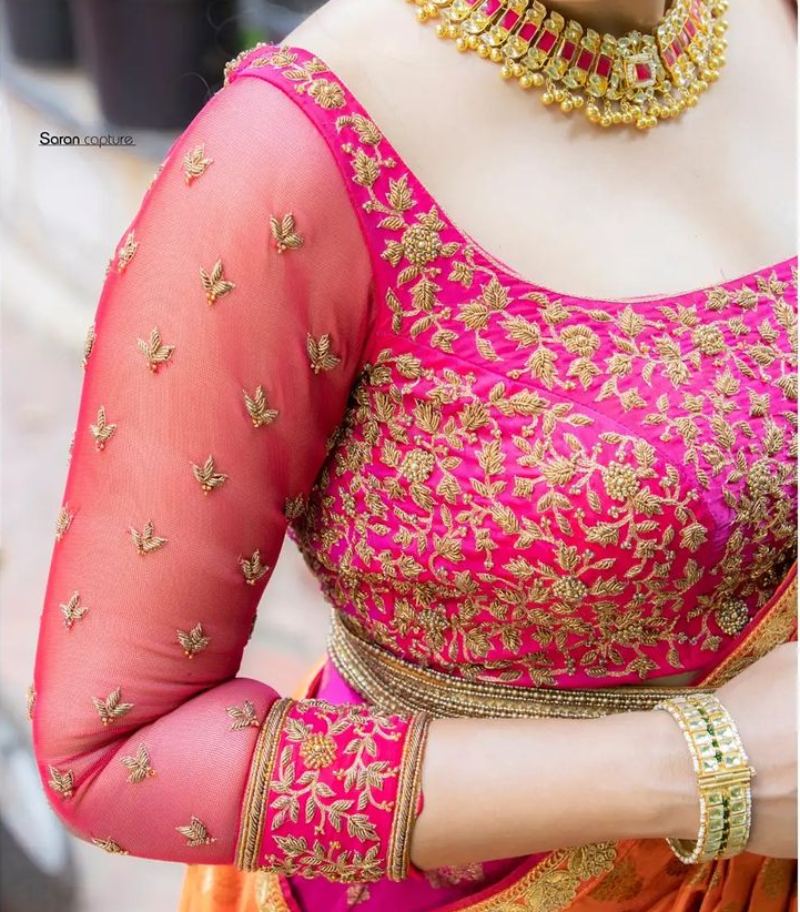 6. Grey silk blouse with hand embroidered red and gold stones-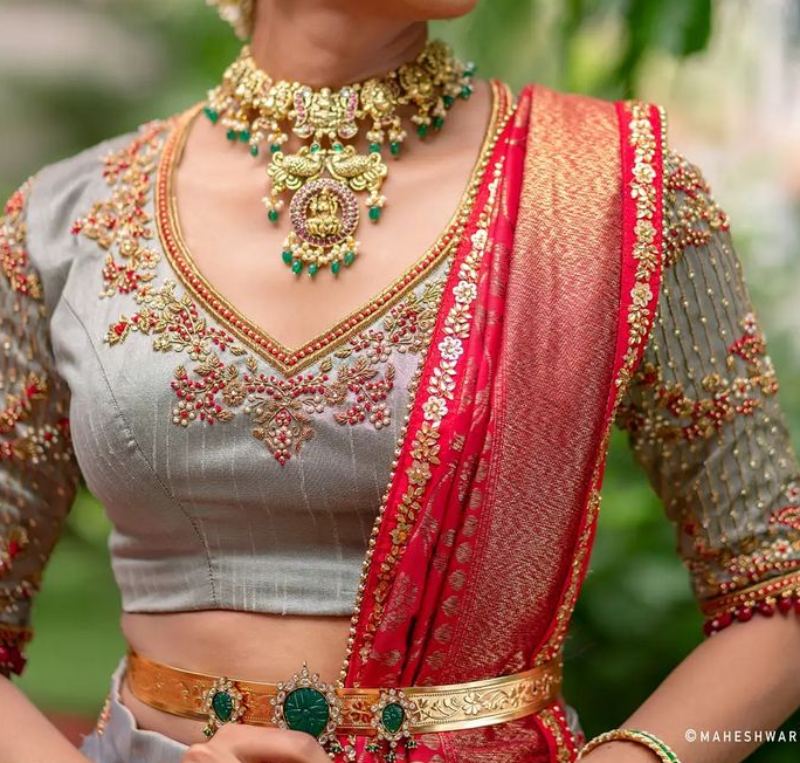 7. Peach sequinned striped bridal blouse-
8. Red embroidered blouse with gold stonework-
9. Gold with self-coloured jaal blouse-
10. Yellow blouse with pink gold vines-
11. Magenta blouse with ivory paisley buttas-
12. Peacock blue blouse with gold lattice on sleeves-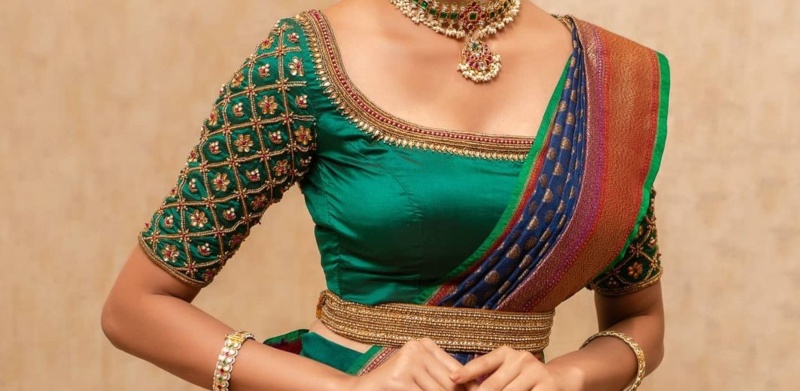 13. Lilac blouse model with hand embroidered mirror sleeves-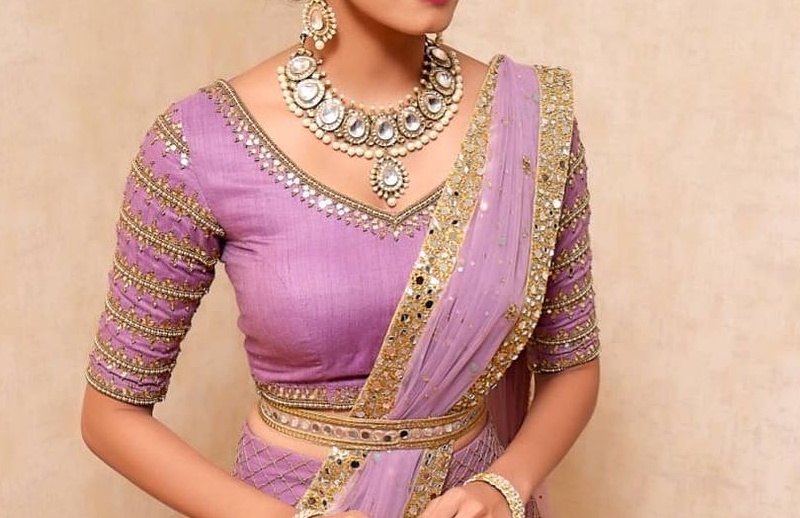 14. Halter neck ivory blouse with gold embroidery-
15. Navy blue blouse with gold floral jaal-
16. Light green puff sleeve blouse with Magenta detailing-
17. Violet blouse with bridal motif in gold-
18. Black blouse with tulle lattice long sleeves-
19. Green blouse with pink floral jaal-
We are sure at least some of these blouses for silk sarees would have caused your heart to flutter. So if you want to buy the blouses online, visit  Anju Shankar!