Women love to wear sarees at various occasions like festivals, party or regularly as office wear. To give a unique twist to a regular saree, one can team it up with the different blouse back neck designs. For casual and office wear women can choose simple blouse neck designs. For occasions like party and wedding, women have an option to choose from the latest blouse neck patterns. Every year the trend of blouse front neck designs and neck designs catalogues keeps on changing. Let's have a look at some stunning blouse neck designs trends for 2018: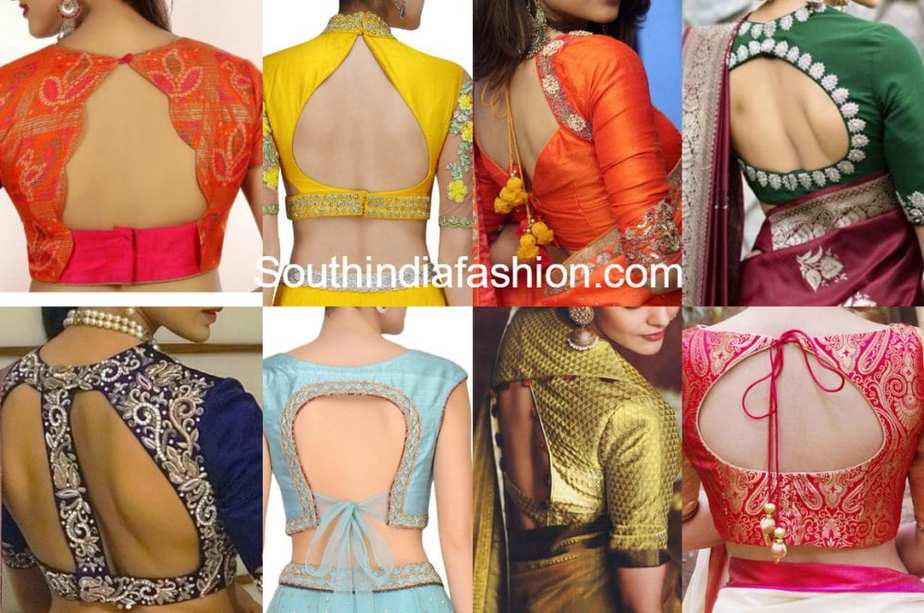 Blouse Back Neck Designs Catalogue
There are few such neckline designs which are evergreen, like U-shape, V-shape, deep back, dori etc. But there are few such neck patterns which comes in trend and last for a very long time and then fades away from fashion. Some of the back neck models images that were a huge hit last year include the button row back design, sheer back blouse, off shoulder designs etc. In this blog post we have piled up some stunning blouse back neck designs images that are going to be a hit in the year 2018: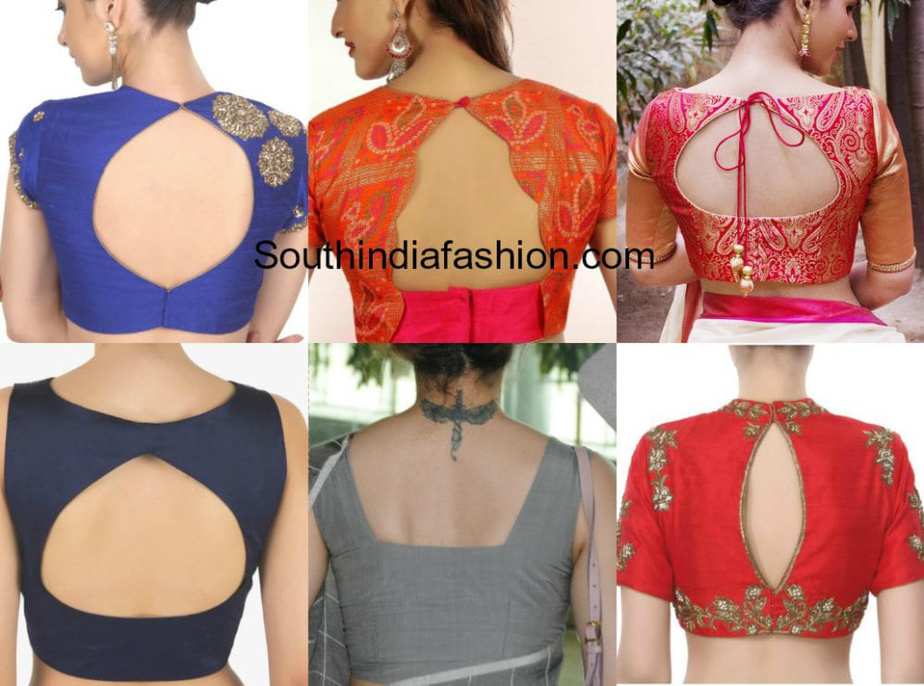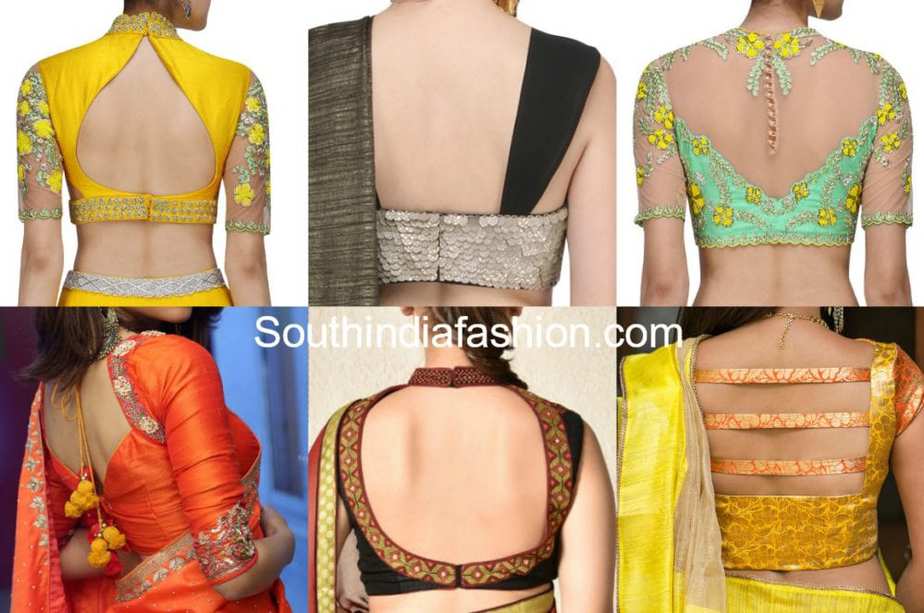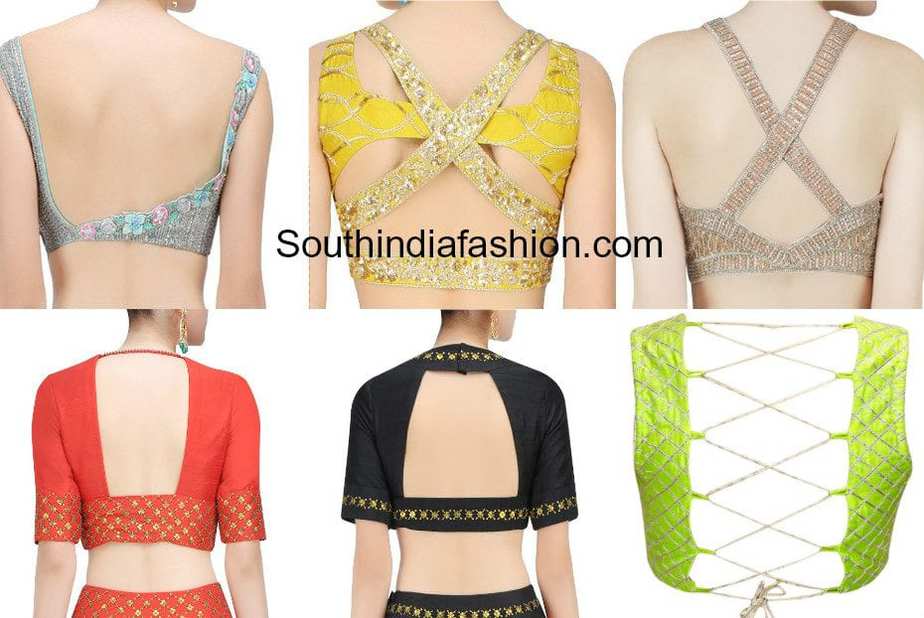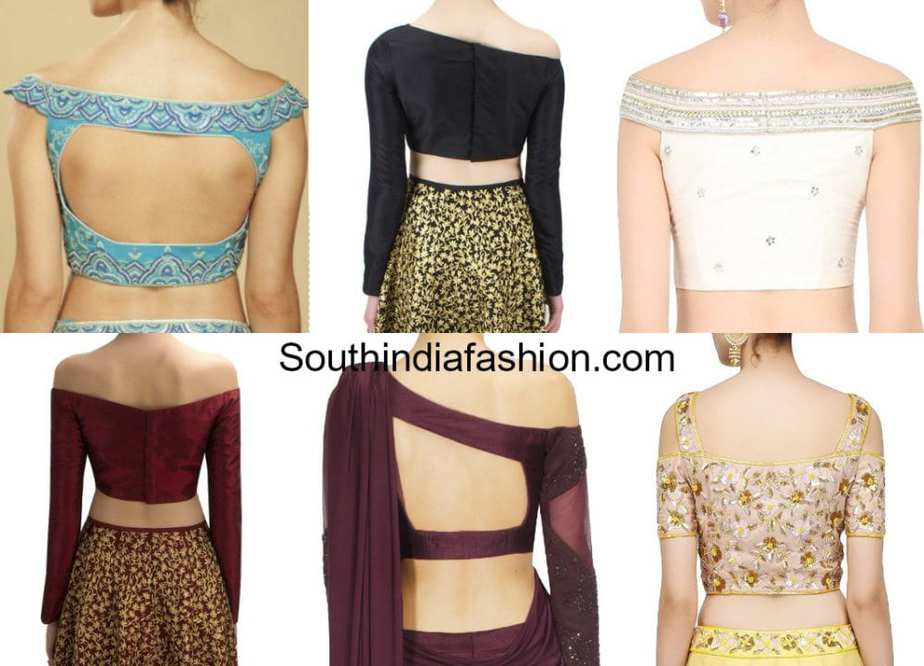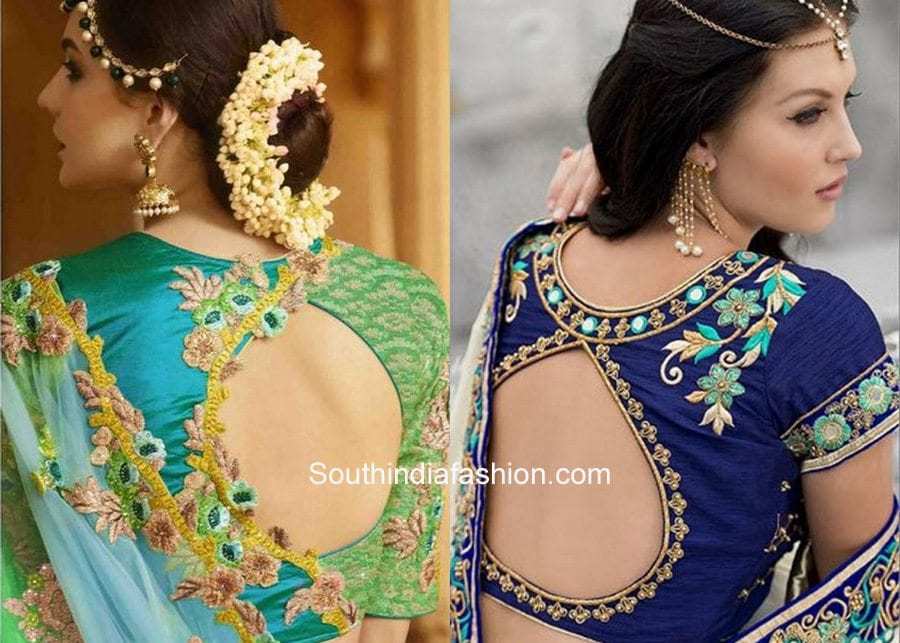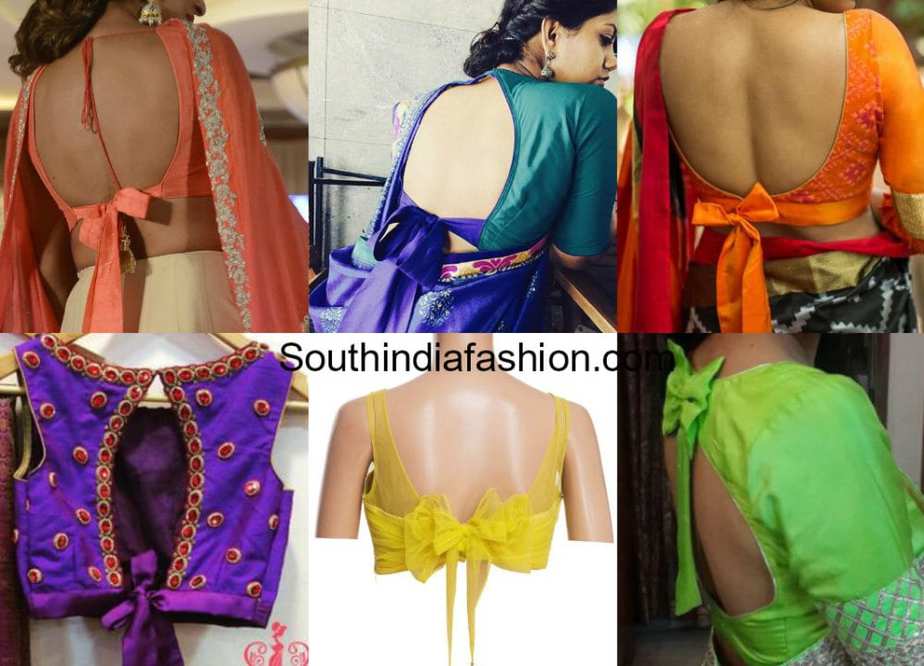 Blouse Front Neck Designs
To get a unique look in a saree for party wears, it's important that the saree blouse patterns has unique neckline designs. Be party ready by switching from an ordinary look to an extra ordinary look. Just pair your sarees with the blouse neck designs latest models. Above are some amazing back neck models, let's now have a look at some blouse front neck designs that will be in trend this year. However, the body type of each woman is different and one should always consider referring to such blouse back neck designs photos which they feel will suit their body type the most. Like boat neck blouses should be avoided by women having broad shoulders, women having short neck should avoid wearing high neck blouses, women with bulky arms should avoid cut sleeves outfits etc.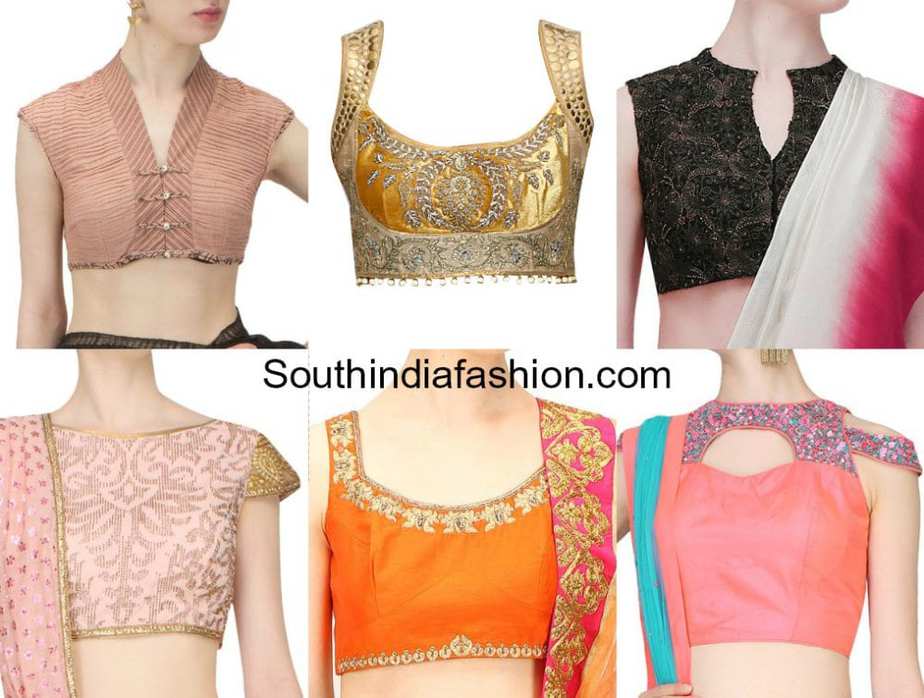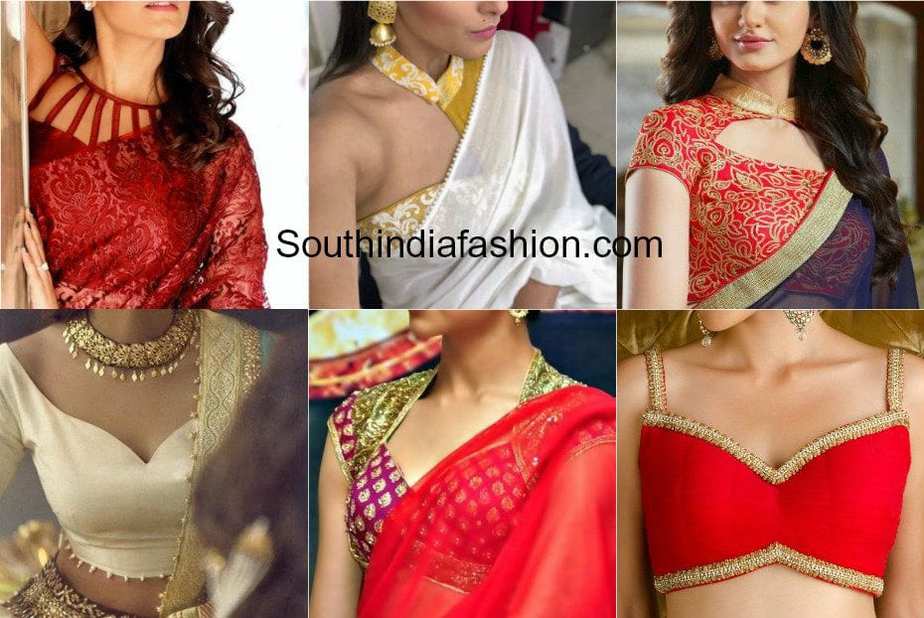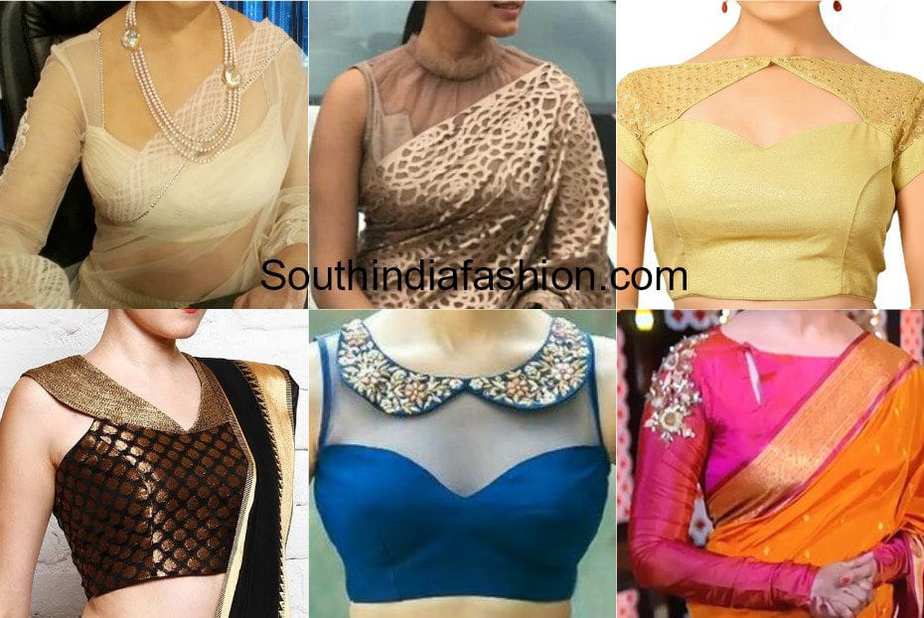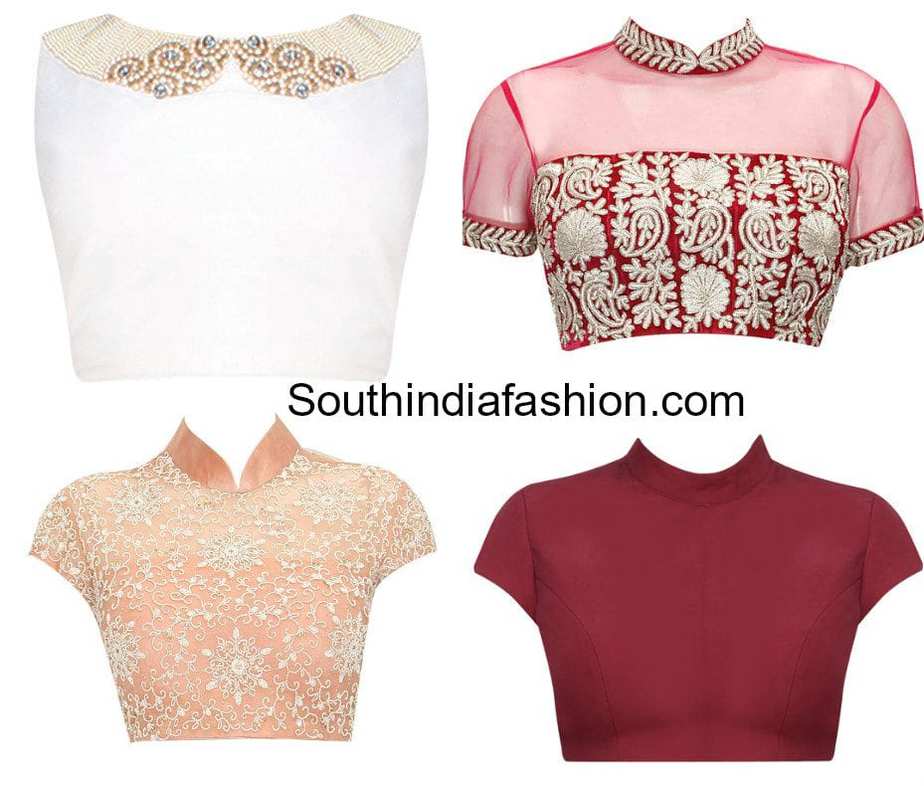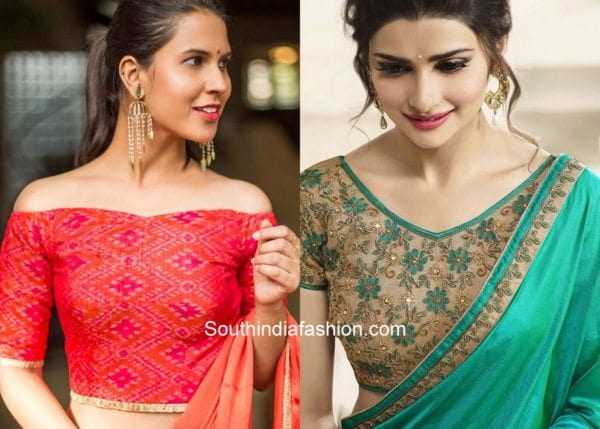 Latest Blouse Neck Designs
 Whether it's a saree blouse, dress or any salwar kameez, these back neck models are such that can be incorporated in all these three outfits.  Some simple back neck designs of blouse that will be a hit in the year 2018 includes, cape blouse, fringe style blouses, mirror work designs, jacket style, off shoulder saree blouses, deep back with tassels, blouse back neck designs with borders, back cut out blouse with pearl and mirror borders, back cut out blouses in lotus shape, bird, radha-krishna or jhumkis embroidered back designs etc. Women can also use the above patterns as beautiful neck designs for suits.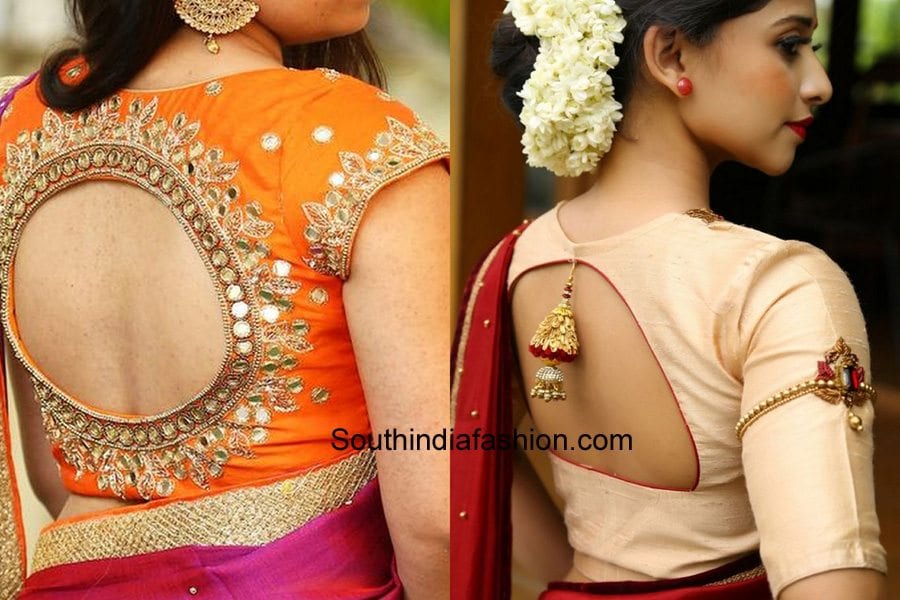 Latest Back Neck Blouse Designs Pattern
The front neck of the blouse is mostly covered with the saree pallu but back design can make or break the look of saree. Depending on your choice of fashion and comfort, you can choose the back pattern. These days colorful tassels or pom-pom blouses are trending high in the fashion world. To remain fashion updated, it's good to choose the latest back neck blouse designs pattern with your simple sarees. Have a look below at some stunning blouse models of 2018:
Increase the charm of your simple sarees by pairing them with beautiful designed blouses. Apart from the above blouse designs, there are some styles that will be a huge hit in year 2018. Those styles includes cape blouses, deep back blouses with strings attached, heavy embroidered ones with different types of pictures. If you want to set a unique trend in saree in the year 2018 then choose above latest back neck blouse designs pattern.