Even if you are wearing the most stunning saree but haven't paired it with a trendy blouse design, the entire grace of the saree will be lost. Yes, and the fact is even if you are not wearing the most beautiful saree but pairing it with the trendy blouse designs then you can make that saree stand out of the crowd. In the blouse patterns also, the blouse back neck designs especially plays a major role in adding the glam quotient to a saree. So, for all the lovely ladies out there, here we are bringing the top 8 most trending blouse back neck designs for 2017.
1. Cut Out Blouse Back Neck Designs
If you have a very glam back to flaunt then wear the cut out blouse back neck designs and grab everyone's eyeballs. The back cut out blouse design can be of any shape that you prefer to wear like circular, heart shaped, triangular, rectangular, square etc.
2. High Back Neck Blouse with Zipper Closure
The idea of using zipper in the ethnic wears was quite a hit in the year 2016 and it seems like the trend will continue even in 2017. The high back neck blouse with zipper closure is something that you should certainly try for your sarees as it gives a pinch of western touch to your entire get up. This type of blouse design will look good at formal occasions.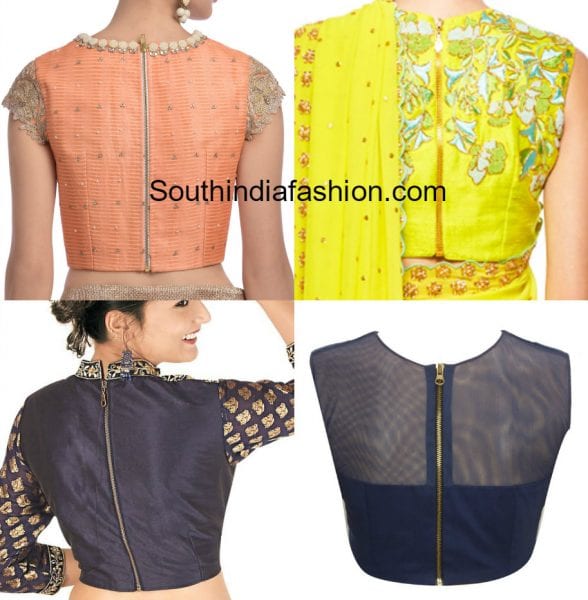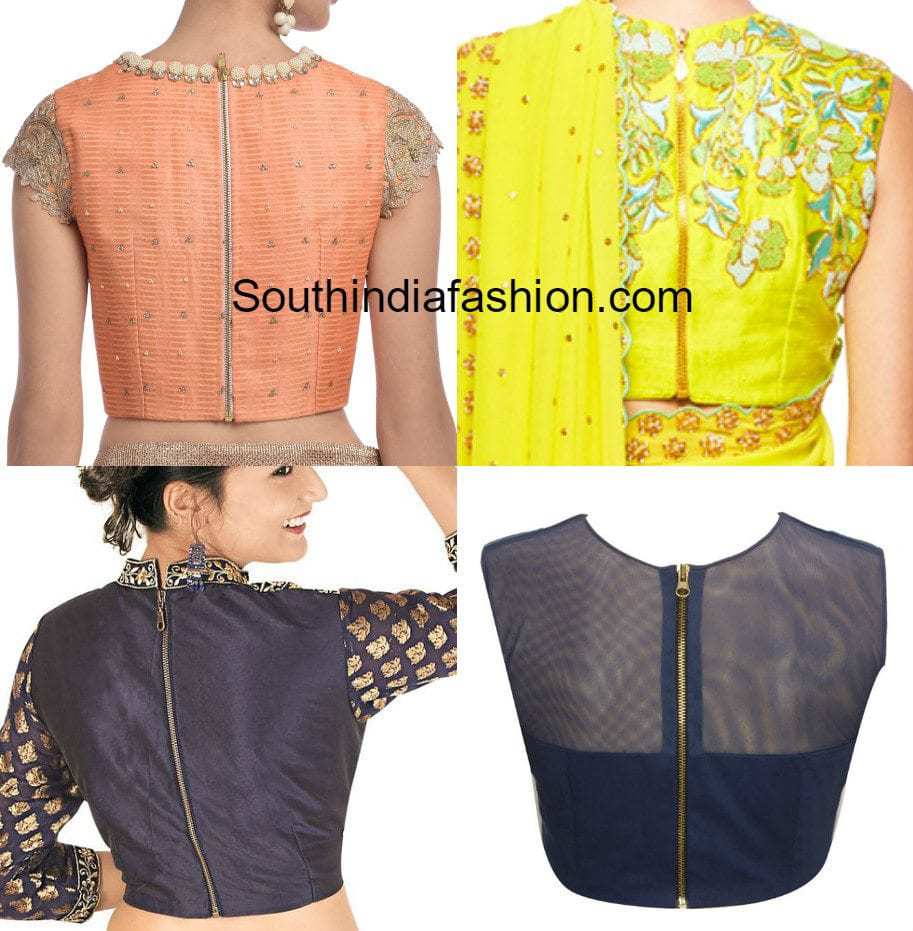 3. Net Back Neck Blouse Designs
Well, if you feel shy in baring it all from the back then the net back neck blouse designs are the perfect option for you. It's not even necessary that you keep the entire back netted. As per your comfort level you can go for the back net designs. Here are few trendy blouse designs of back net blouses for your reference.
4. Deep Back Neck Blouse Designs
Now this one is an evergreen style. Since ages, those women who feel confident about flaunting their back have opted for the deep back neck blouse designs. For heating up the glam quotient you can also fix the strings to the blouse back. This type of blouse pattern is apt for events like weddings and festivals.
5. Backless Tie-up Blouse Designs
When there used to be very limited options for blouse designs at that time this particular saree blouse design was quite a hit among the fashionable ladies. Some blouse designs are just evergreen and this is also one of them. There can be many type of backless tie up blouse designs like single string attached for tying up the blouse or double strings attached or even multiple strings. Even if the blouse is not backless then also just for the style you can ask your tailor to add a string with latkans to your blouse.
6. Tear Drop Back Neck Blouse Designs
For party purpose the tear drop back neck blouse designs are apt. Whether it's a halter neck, high neck, puff sleeves, cape sleeves, full sleeves, the tear drop back saree blouse design looks good with every blouse pattern.
7. Blouse Designs With Buttons On The Back
Button blouse back patterns gained immense popularity in the year 2016. We saw it from every actress to the ramp model flaunting this saree blouse. If you also want to get this saree blouse then you can ask your tailor either to add the button row at the back covering from top to bottom or you can also go for the cut out design and then finish the remaining potion with the button row. The blouse fabric can be opaque but the button blouse back patterns look quite good in the sheer fabric.
8. Blouse Design with Back Slit
Some blouse designs looks so graceful that it can make any saree look beautiful. One such is saree blouse design with back slit. This slit size again depends upon the amount of skin that you want to flaunt. If you feel a bit shy then you can also pick full embroidered back blouse with just a slight slit. Check out the cream one from the images to get a better idea.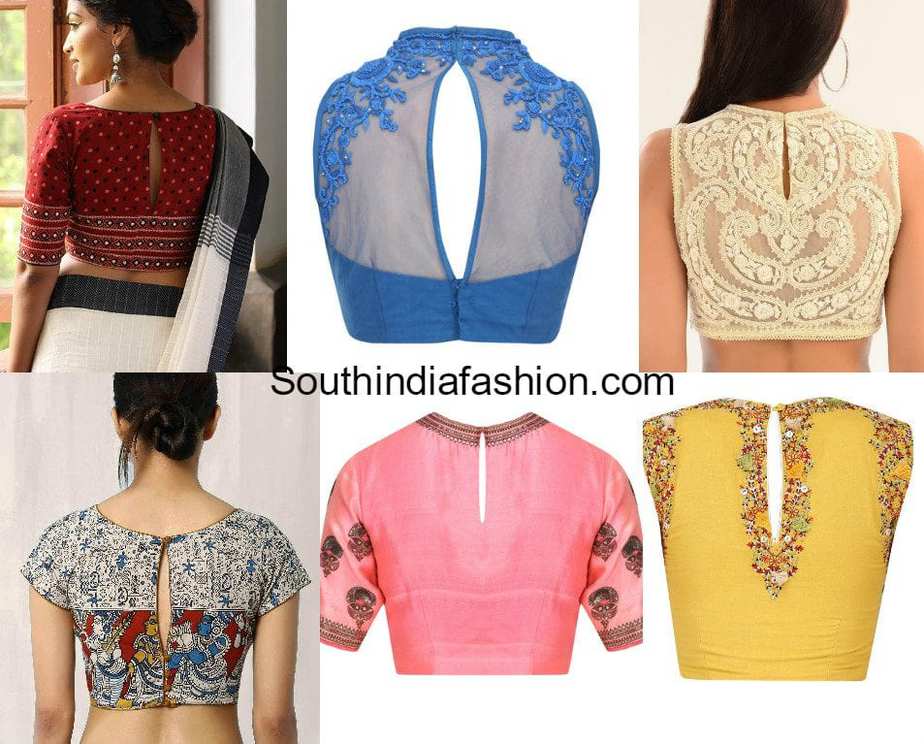 So, this is our list of 8 trending blouse back neck designs for 2017. If you feel there is any other blouse design that is going to trend in the year 2017 then don't forget to mention it in the comment section below.