Ikat is such a tantalizing weave. The way the fabric comes out is so beautiful that we use it for a whole variety of dress options right from an Ikat saree to the more interesting Ikat Anarkalis and Ikat half sarees. How about using the same thing and make Ikat blouses? These are gaining popularity now and with the major rage of mixing and matching Ikat blouses are topping the charts.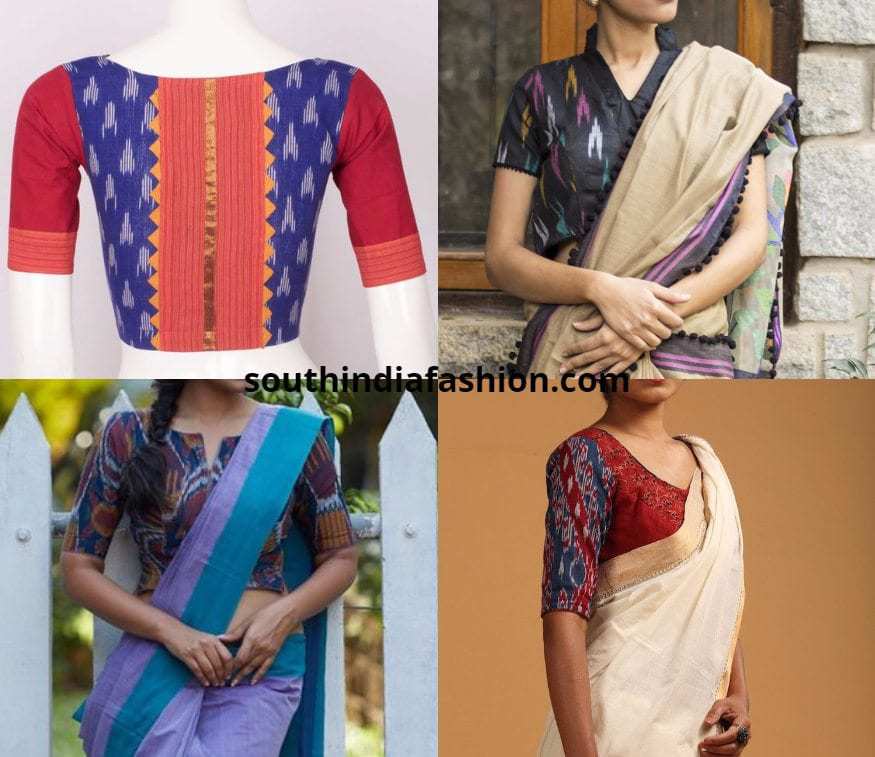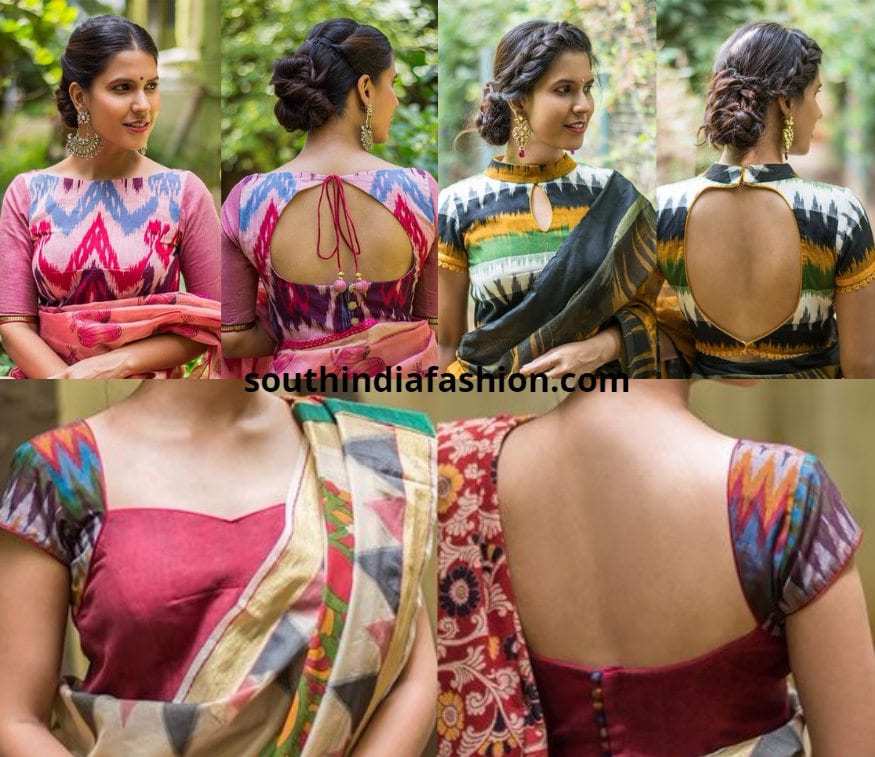 So with what kind of sarees does one match Ikat blouses?  It is very easy. Ikat blouses can be literally matched with all kind of traditional sarees. A simple Mangalgiri cotton or a silk saree can be given a boost when you match it with the vibrant Ikat print. You can also pair your Ikat sarees both the cotton and silk variants with these Ikat blouses too. If you feel that too many prints might spoil the look you are wrong. It just accentuates and in fact completes the look.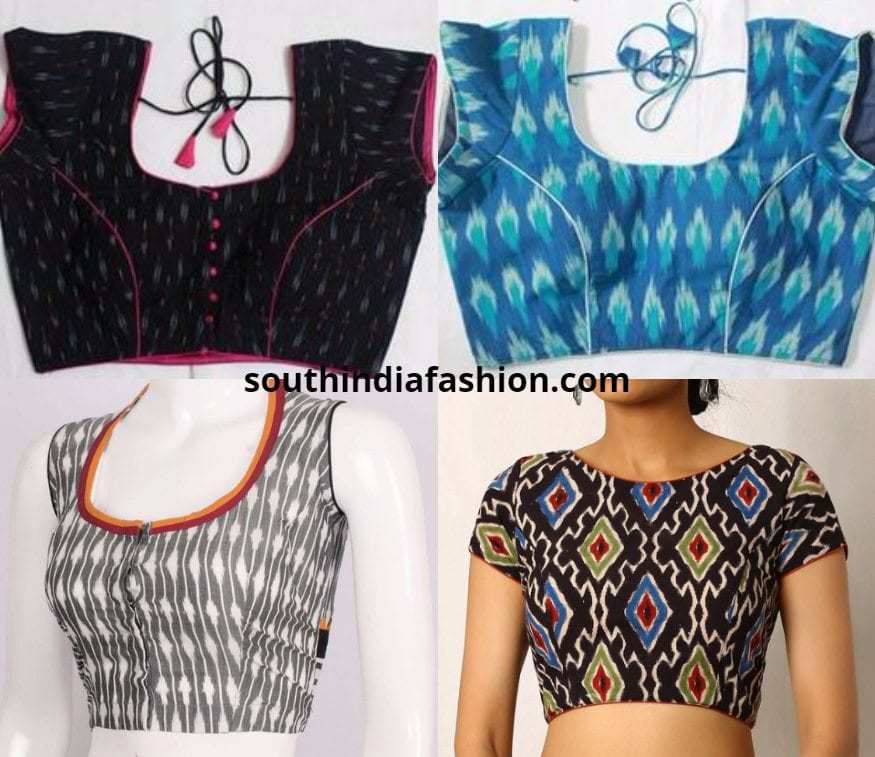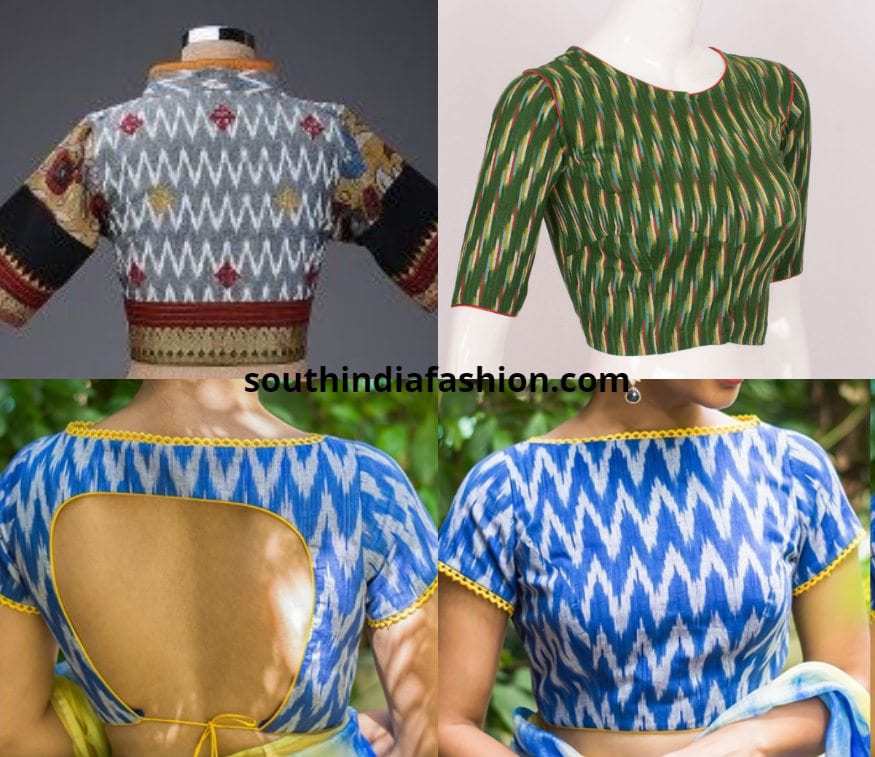 When we are now talking about mixing of the Ikat with other prints what are our best choices? Easiest one would be mixing Ikat with Kalamkari. These two blend beautifully and produce an ultimate outcome. Options like Kantha and also embroidery in a plain fabric which is then mixed with your Ikat blouse maybe taking up the back or sleeves is a great idea.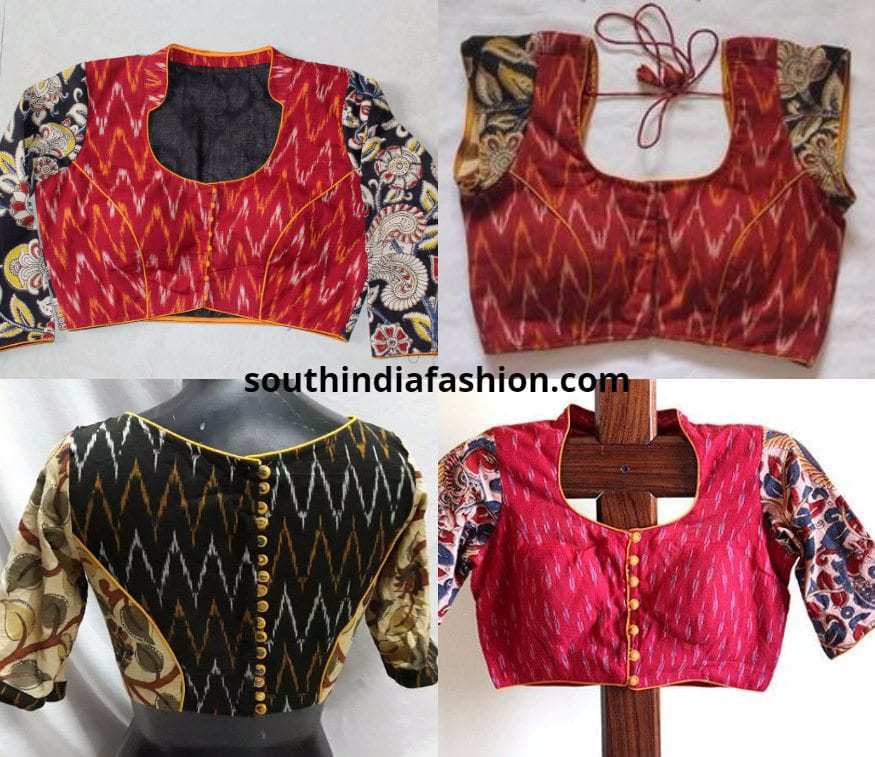 Alternately if you are thinking about the best styles for your Ikat blouses there are plenty. Right from the simple elbow length sleeve clean cuts to the classy sleeveless option,  todays trend the off shoulder or even the ruffled sleeve blouse in Ikat. All these styles complement the fabric and in turn you.
With a lot of people campaigning handloom today the Ikat blouse has found its way into most people's wardrobe. Those who still are not the traditional saree tying lot can try out Ikat blouses with sarees and close the look with an interesting belt. This is so in trend right now!!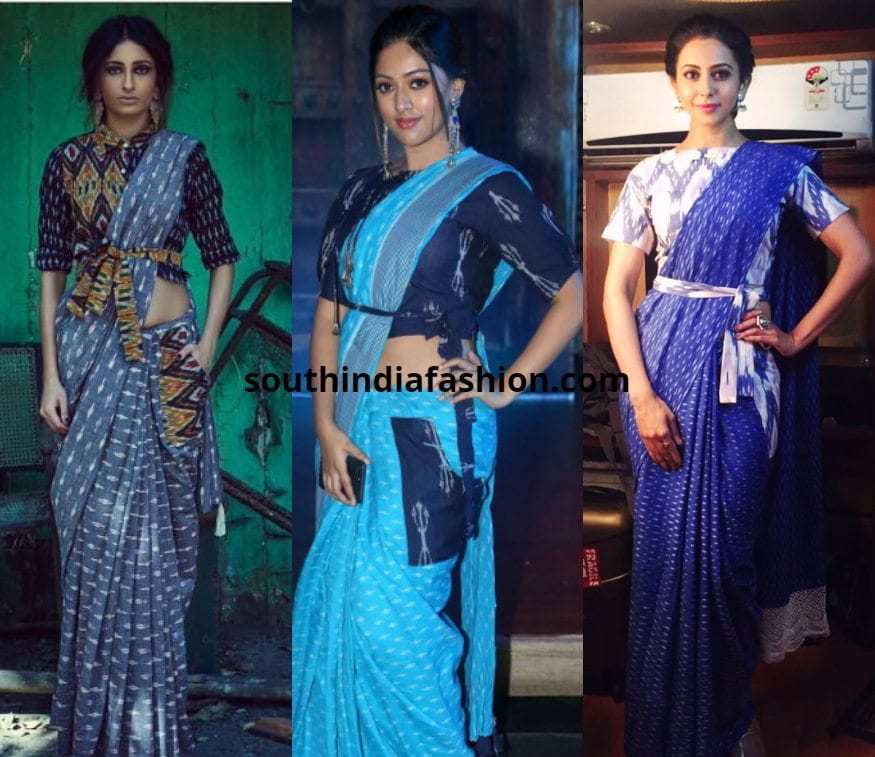 Ikat blouses are surely keepers. Pick them up in earthy tones to pair it with multiple sarees!!