Embellished blouses are our go to for pattu sarees and bridal blouses. What if we take the embellished blouses up a notch and instead of the regular stone work, change to kasu embellished blouses? Kasu embellished blouses are so in trend right now and they blend perfectly and add more drama to your bridal wear or any heavy pattu sarees. Let us now see some interesting kaasu work blouse designs now.
A perfect bridal blouse with exquisite work is a bridal dream. Check this kasu embroidered blouses that makes it all the more heavier and interesting and very unique. The coins has been added to only the sleeves area thus making sure you can show off the color of the blouse without making it too blingy.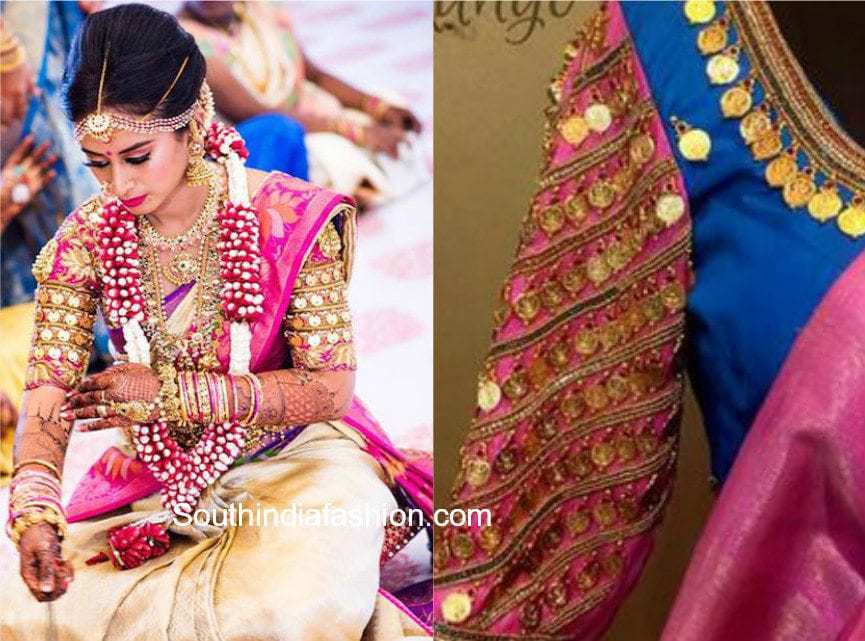 Another bridal saree blouse that is so heavy and beautiful with coin work done on sleeves and also the neckline. It makes the blouse gain so much depth with the addition of the heavy Lakshmi along with the lines of kaasu.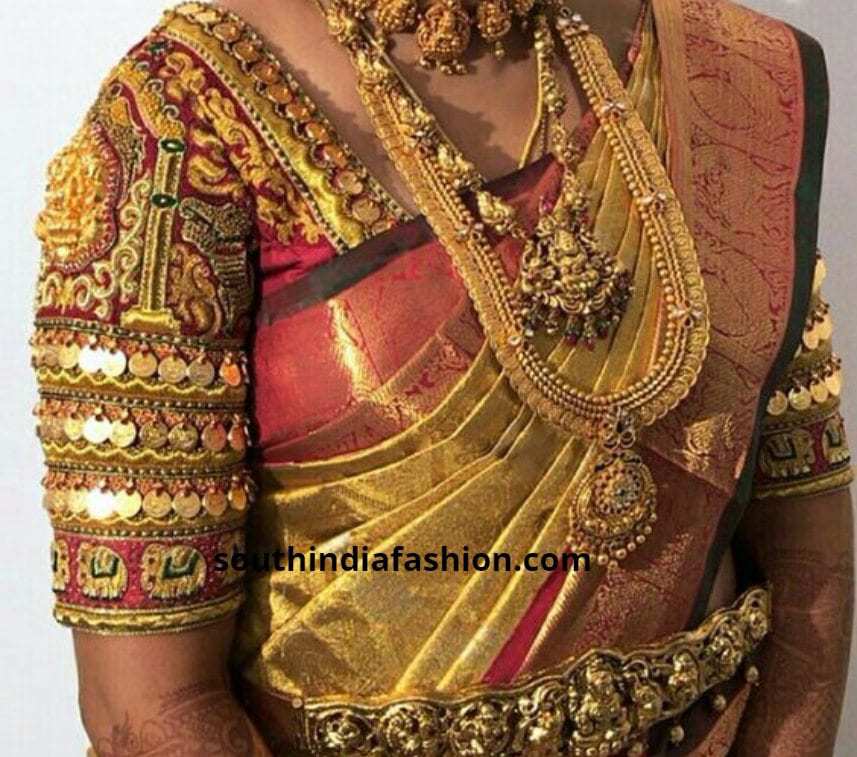 For all you wedding guests or anyone who loves a heavy blouse without taking off your border, this pattern would sure be your favourite. This has a lot of emphasis with the kasu embellishments along the neckline which looks lovely even if you forgo a heavy neckpiece.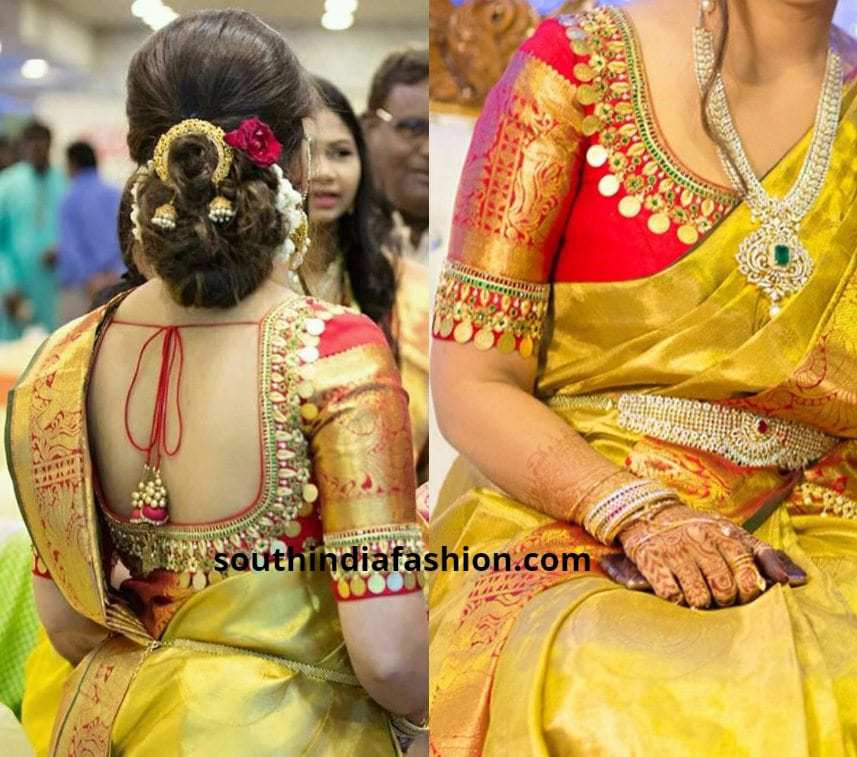 Here's another contrast short sleeve kasu embroidered blouse perfect for wedding sarees.
If you are a person who does not prefer elbow length sleeves, and still would love to wear the kasu embellished blouse, worry not. Opt for the smaller size kasu with shorter sleeves and create a border across the sleeves area. You can keep the border intact and add the kasu in between.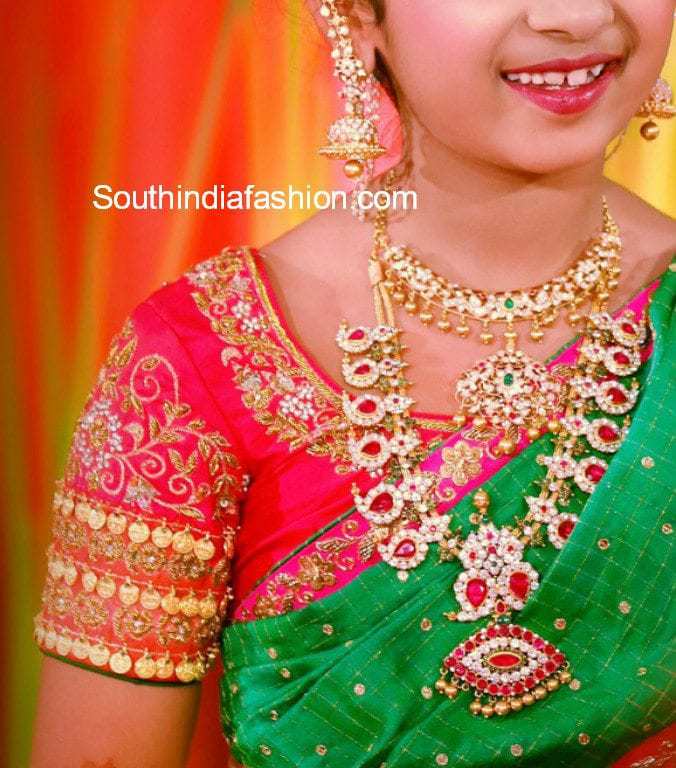 The high neck blouse lovers do not despair! This high neck blouse with a scalloped design with small kaasu embellishments is classy and not very heavy. This can be worn for both kind of sarees, namely the traditional and the fancy ones , since the coins are small in size.
If you already have a blouse that is little heavy with cut work or thread work, you can still add the coins and give it more grand look. The perfect space for that would be just below the shoulder. You can add a couple of rows of coins depending on the space you have.
8. Another perfect bridal blouse, here is a contrast blouse with heavy work with the addition of the kasu. Here the small kasu is not the centre of focus but yet it adds the correct bridal vibes.
For another simple blouse with coin embellishments, you can choose this pattern. This is a pattern that will work even with fusion skirts and half sarees.
These 9 gorgeous kasu embellished blouses are sure trending this wedding season!!