Fancy sarees or the evening wear sarees will have major usage this wedding and festive season. Be it for those parties or for pre/post wedding gatherings a fancy saree with good amount of bling is a must. But how can you dampen the beauty of the saree with a regular blouse? Fancy blouses need not be too over the top. Presenting 10 fancy blouses that are fabulous and equally doable to rock this season.
Let us start with a blouse that makes everyone comfortable. A classy sweetheart neck, with short sleeves and with beautiful work and borders. Totally trending elements that are timeless. The deep necklines are the glam factor here and even better, you can pair these even with the traditional sarees.2. Check out this pink high neck zipper blouse that obviously can be worn as a crop top too. The ruffles at the neckline and the shoulder are so cool and the back neck line throws us off!!3. Since bell sleeve blouses are trending, this is a must have blouse. It is not exaggerated so you will surely not feel different. You can add an embellished border too! Like in the picture these sleeves look so cool on pink giving you a floaty effect.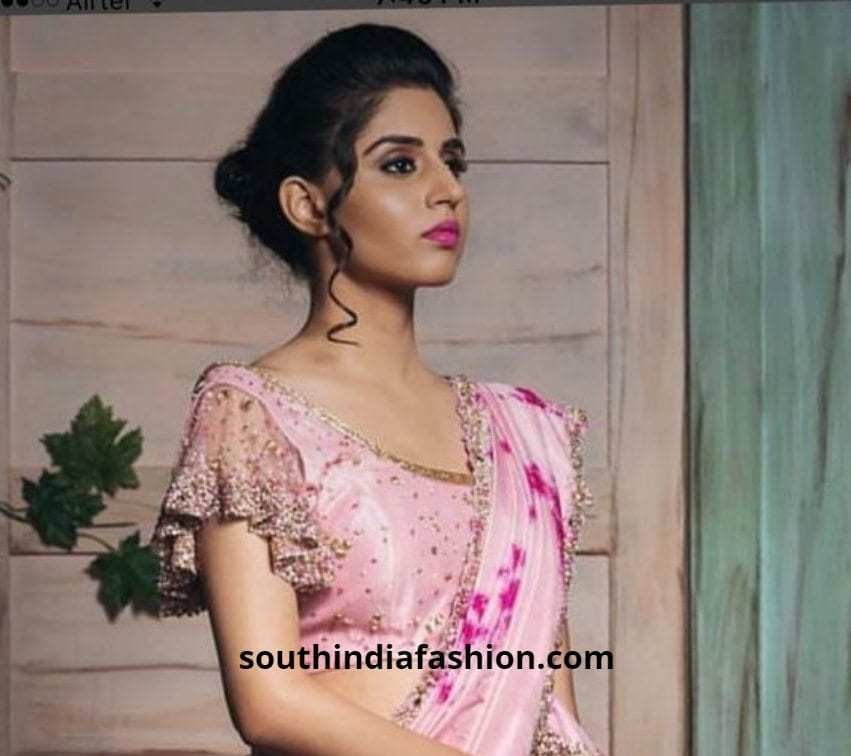 This blouse is another timeless piece. Embellished, not very strappy and suits everything right from a plain simple saree to something as heavy as the blouse. This is a must have especially in these tones and hues.
Off shoulder is so in trend right now. So how important is an off shoulder blouse? Such fancy blouses with a little bit of bling is what makes you a fashionista.
With fusion saree drapes doing the rounds don't you think you need a blouse to rock a fusion drape? This unique cut and textures makes it a perfect bet to rock fusion drapes.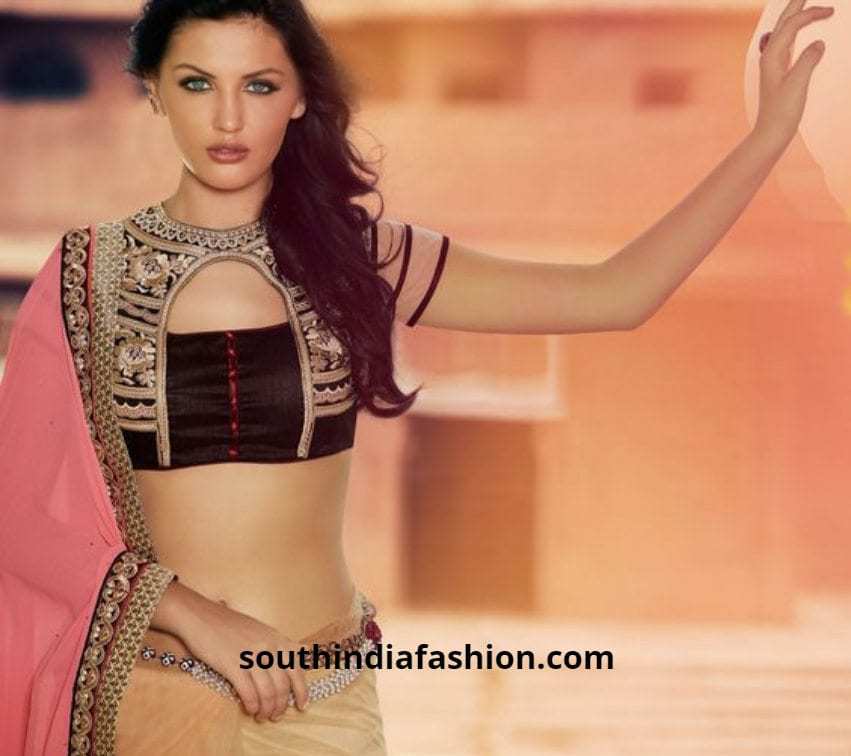 A neat high/halter neck replica that works well for both fancy sarees and traditional sarees it looks very cool and suits most body types too.
Who does not love Anita's blouses from YHM ? This blouse with a sheer neckline is just gorgeous. Though it is the same color as the saree, it has its own glam. Fancy and subtle at the same time, isn't it?
These fancy rib cut outs and bows are so hip and trendy. When you wear it with a saree it looks modern and fancy. Perfect for an evening outing you should try this out. You can also try alternating the strips and bows with a contrast color as compared to the rest of the blouse.
This is another trending style. A cold shoulder with elbow length sleeves and embroidery at the edges is an elegant choice.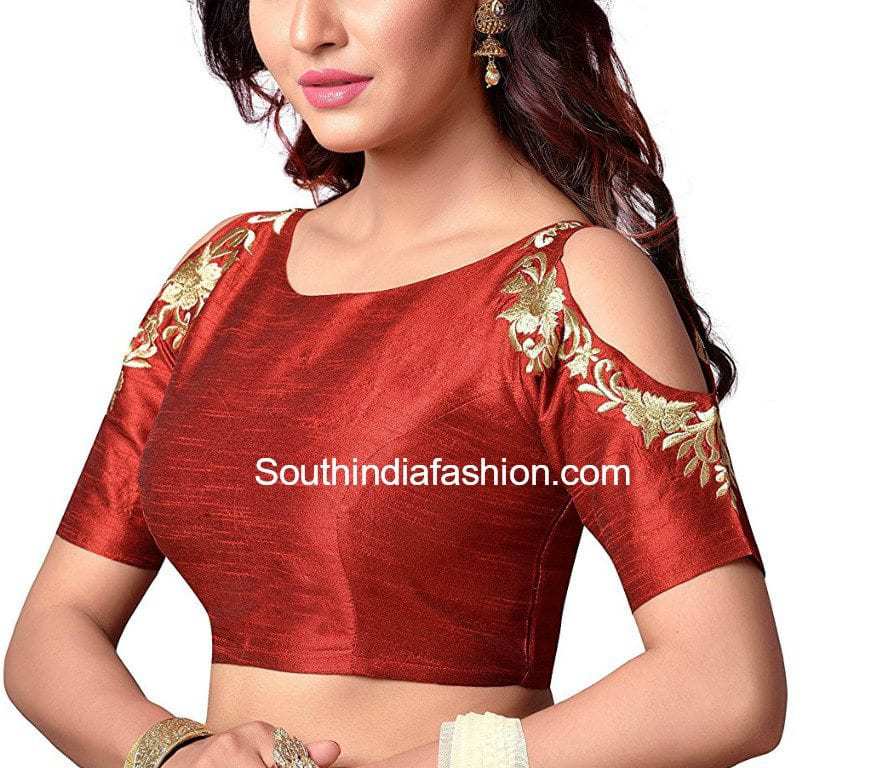 These 10 fancy blouses will surely add oomph to all your fancy sarees this season!!!