Blouse patterns are a whole lot to choose from.  From traditional puff sleeve to fancy crop tops we have rocked them with all kinds of sarees. Here is yet another pattern which has actually been around through the ages. Especially in rural India. Now it is scorching the run way the must have item in your wardrobe. Still wondering what they are? Well they are shirt blouses!!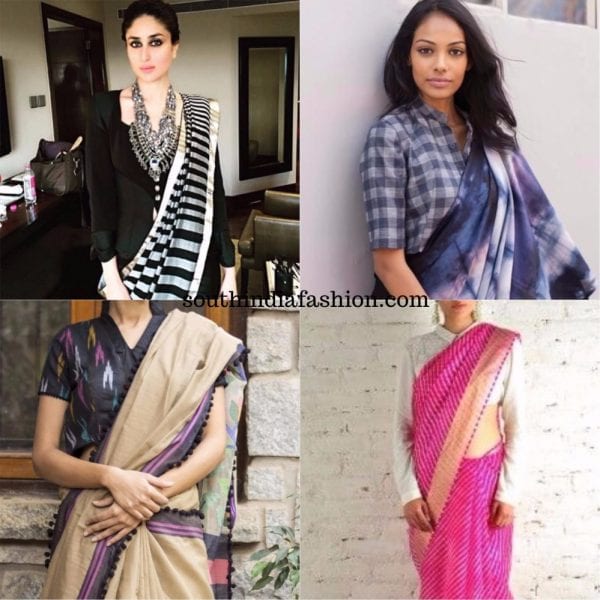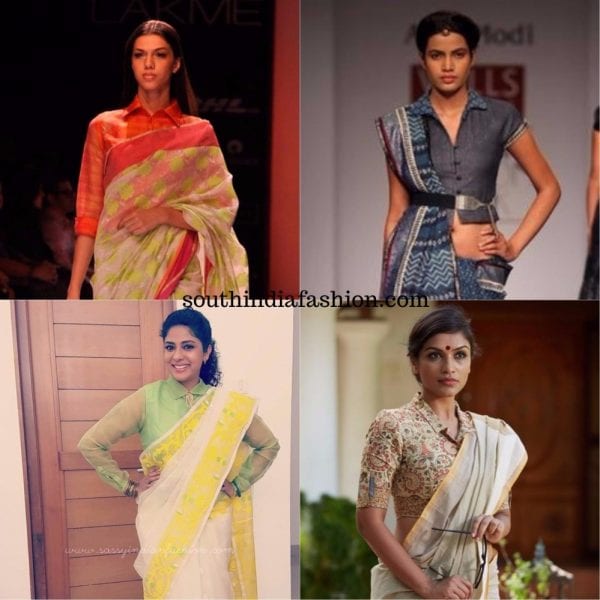 Shirt Blouses? Yes. These were probably worn by our grand moms at some phase in life when it was quite essential for the ladies to cover up big time. Though it was not exactly a shirt it resembled one. Now our fashionistas have come up with a beautiful fact that a shirt can be used as a blouse for a saree and boy it does look quite fancy!!
Now, with what kind of sarees can you pair shirt blouses with? The answer is very easy. A shirt blouse pairs very well with almost all kind of sarees. If you are looking for a formal look then pair it with a linen or a cotton saree. It would give you an edge. If you want to wear it as a fancy ensemble opt for a little funky shirts like those with transparent sleeves etc to give you a cool look.  Go for options like a long collar, Chinese collar or a peter pan collar, just like how you would do in a shirt.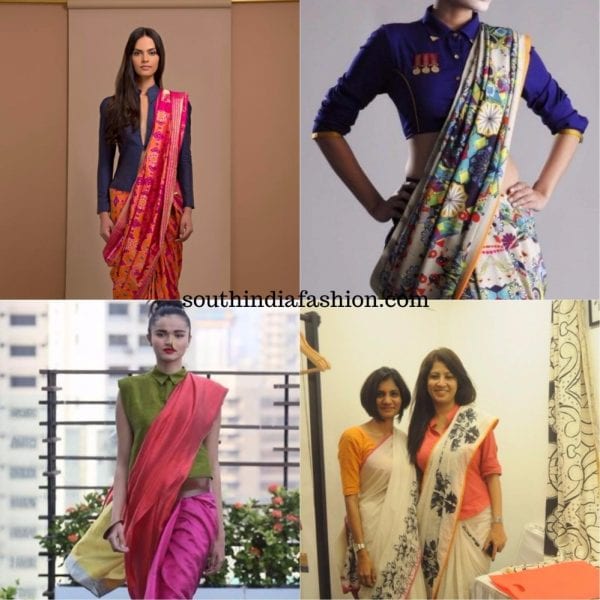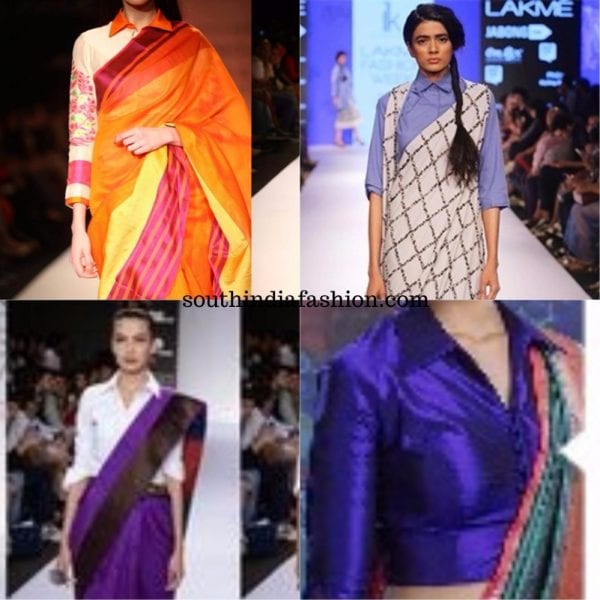 Oh, you need not wear the full length shirt all the time. Try stuff like knotting your shirt and making it into a blouse or get a custom made shirt style blouse with all the buttons to give it a perfect shirt effect. You want to make it even funkier? Try wearing a denim shirt as a blouse for your saree. It looks awesome!! Add badges and lapels jazz that shirt blouse up. Adding a belt is also a perfect accessory when you wear shirt blouses.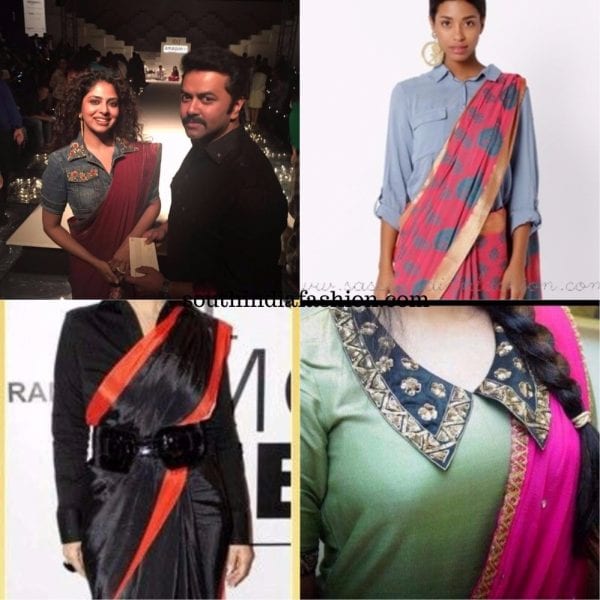 Hope these ideas make you run and try out a saree with shirt blouses for a change!! Trust us it will be something that you wear quite often after that!!