Adding some sheer fabric can make your blouses look really beautiful no matter what fabric they're made out of. To add to all the beauty, you can match them up with pretty much all kinds of sarees.
Going sheer on the back neck of your blouse and getting some beautiful patterns of embroidery stitched upon it can undoubtedly rev up the glam-quotient of your saree. Here are a few sheer blouse back neck designs you should try out just because they're that pretty!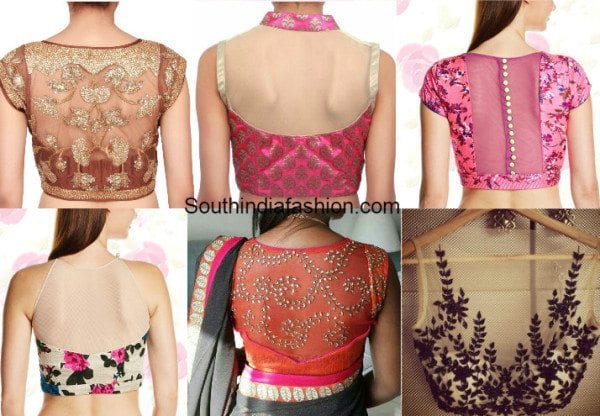 Gold or silvery work done on the sheer back neck of your blouse can make them a perfect match for kanjeevarams, like these ones below!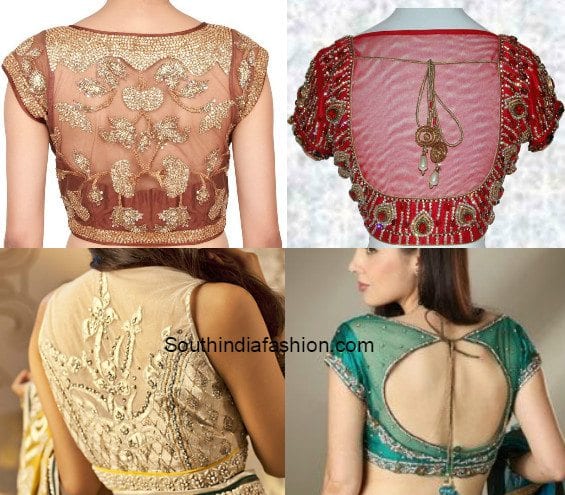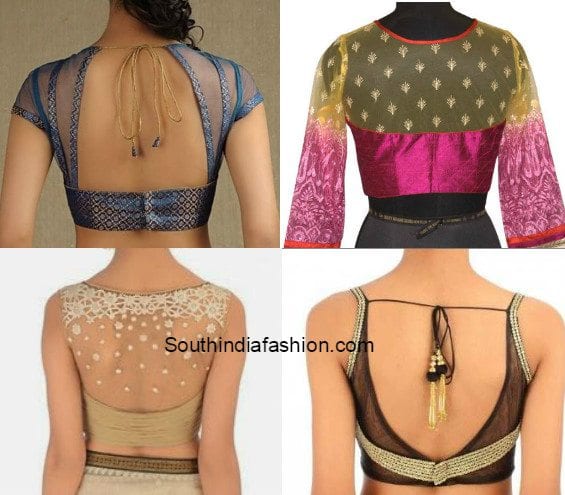 Just about any work done on these sheer blouses is bound to make them look gorgeous!
As for florals and sheer, they're got to be the prettiest combination ever!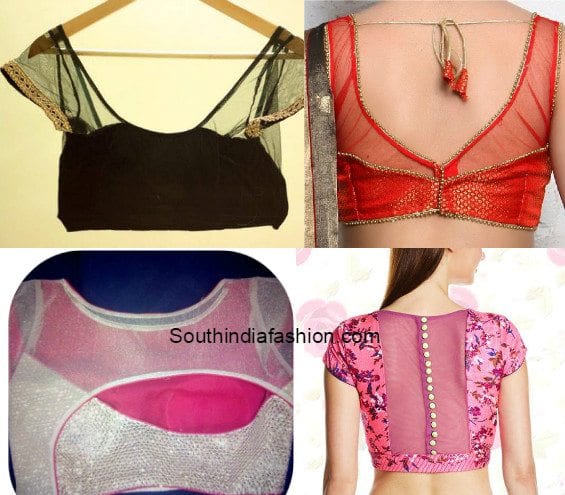 So which one of these sheer blouse back neck designs are you going to try out this festive season?