The blouse of your saree defines your entire look. You can get your chosen design stitched from a boutique or buy readymade blouses that are available in various shops nowadays. These readymade blouses can be altered to your size on the spot and you're ready to go. Let's take a look at some of the most common blouse neck designs:
Square Neck Blouse – A simple square neck design with a little detailing and curved edges, looks smart and sophisticated.
U-shape Neck – If you're bold enough to carry a deep neck, go for a U-shaped neck. It gives a very distinct look.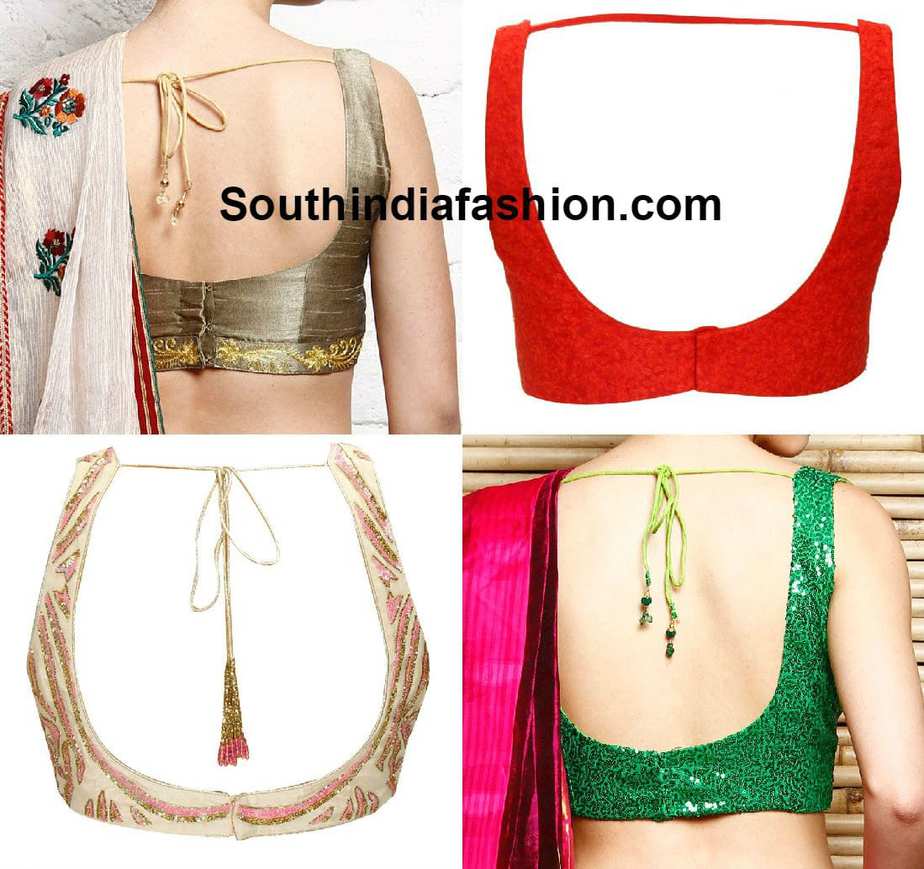 Princess Cut Design – This is a very elegant design that can be worn with both formal and party-wear saree.
CLICK CONTINUE TO READ MORE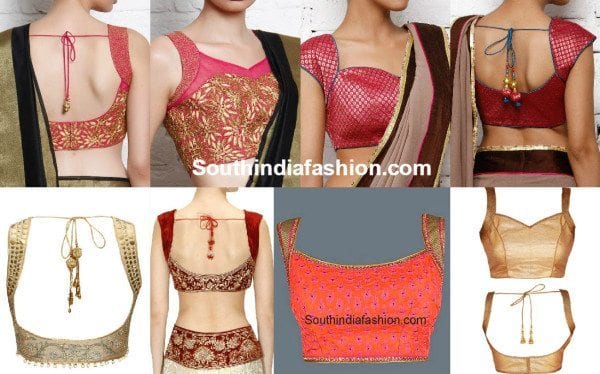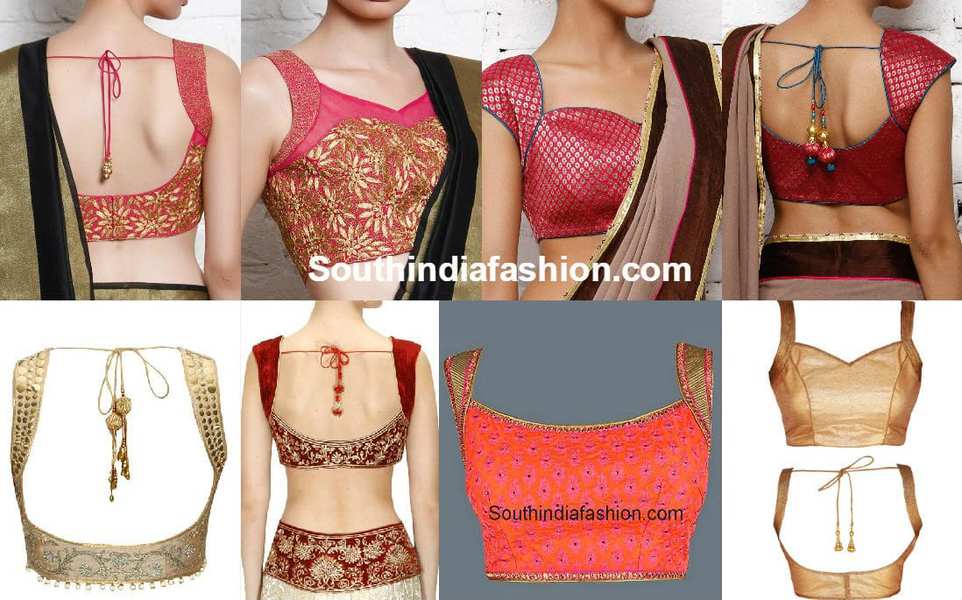 Halter Neck Blouse – If you're looking for a designer blouse neck design, opt for a halter neck to create a stunning look.
Boat Neck Blouse – A boat neck design looks really elegant and one can make lots of variations in this design to suit the saree and your figure.
Spaghetti Strap Blouse – Make all heads turn with a jaw-dropping spaghetti strap blouse design. Your straps can be made of cloth, stones or a border. Make sure you wear a strapless bra with this blouse.
High Neck Blouse– This is an extremely classy deign. Keep it simple for an office wear saree. For a party-wear saree, you can get some embellishments and embroidery to highlight it.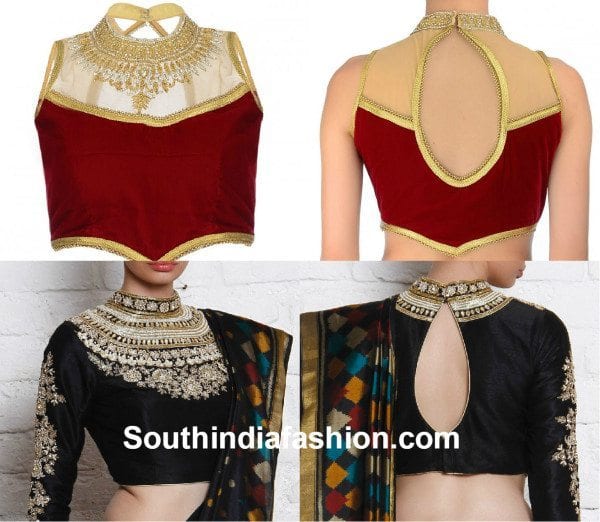 Keyhole Neck BLouse – A front keyhole design is a good option for a semi-casual saree. You can get a simple round keyhole or a long oval keyhole, made according to your convenience.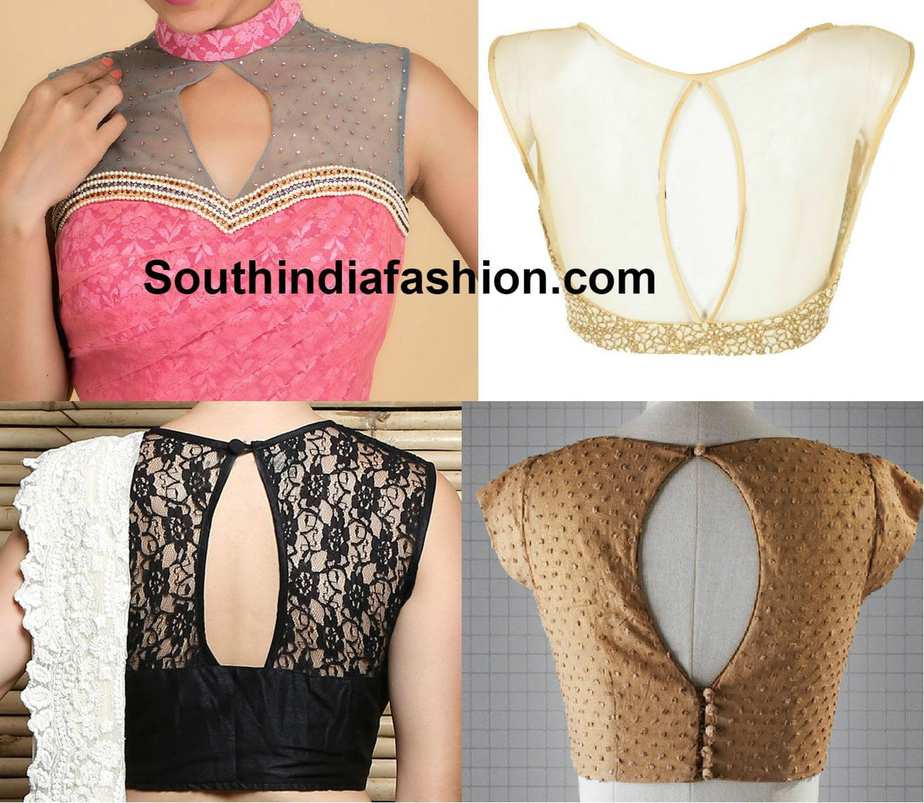 Collar Neck Blouse – Create an up market look with a collar neck design. You may choose to have mega sleeves or full sleeves according to your saree.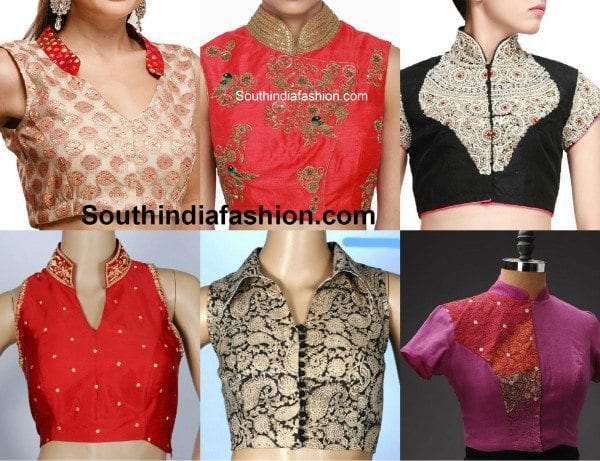 Most of these designs can also be used for your salwar kameez neck. So go ahead and get your blouse fashioned the way you want!