While summer is at its last phase, we are sure there might be some sarees you haven't tried yet. This might be due to the fact that you haven't laid your eyes on the right blouse design or something similar. However, we are back with a kind of blouse fabric that is not just breathable but looks dainty. We are talking about cotton blouse designs detailed with laces. Worn by the royals in ancient times, these beauties take us to the old worldly charm without compromising its beauty on gaudy prints or embellishments. This can certainly be used as a daily wear blouse and should be given a try. So we have curated 19 latest blouse designs from Monri that you can choose from as your heart says.
Check out the collection below and see how pretty they are-
Ivory lace blouse-
2. Double lace collar blouse-
3. Red lace collar blouse-
4. Simple sequin yoke ivory lace blouse-
5. Cut work mirror work lace blouse-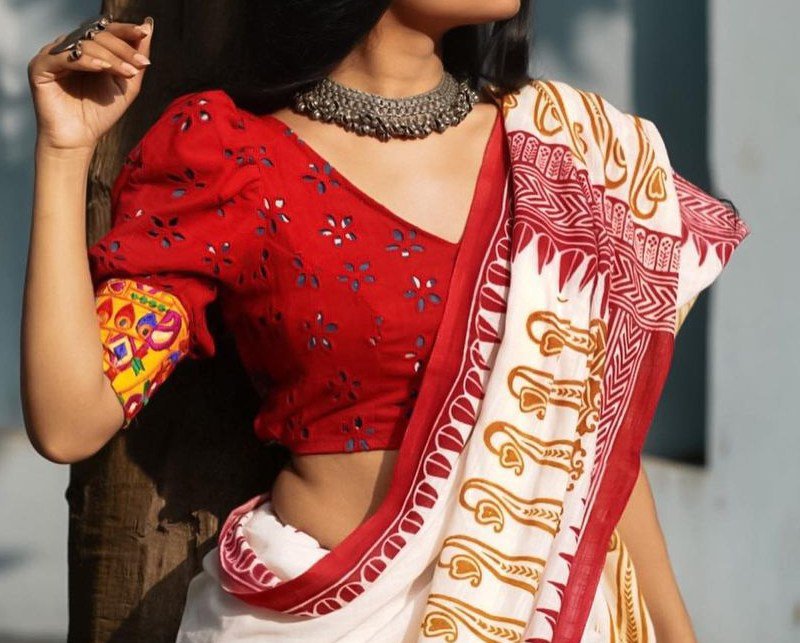 6. Ikat printed red cotton lace blouse-
7. Black lace blouse-
8. Floral blouse with frills-
9. Royal blue blouse-
10. Pink bell sleeve blouse-
11. Kalamkari lace blouse-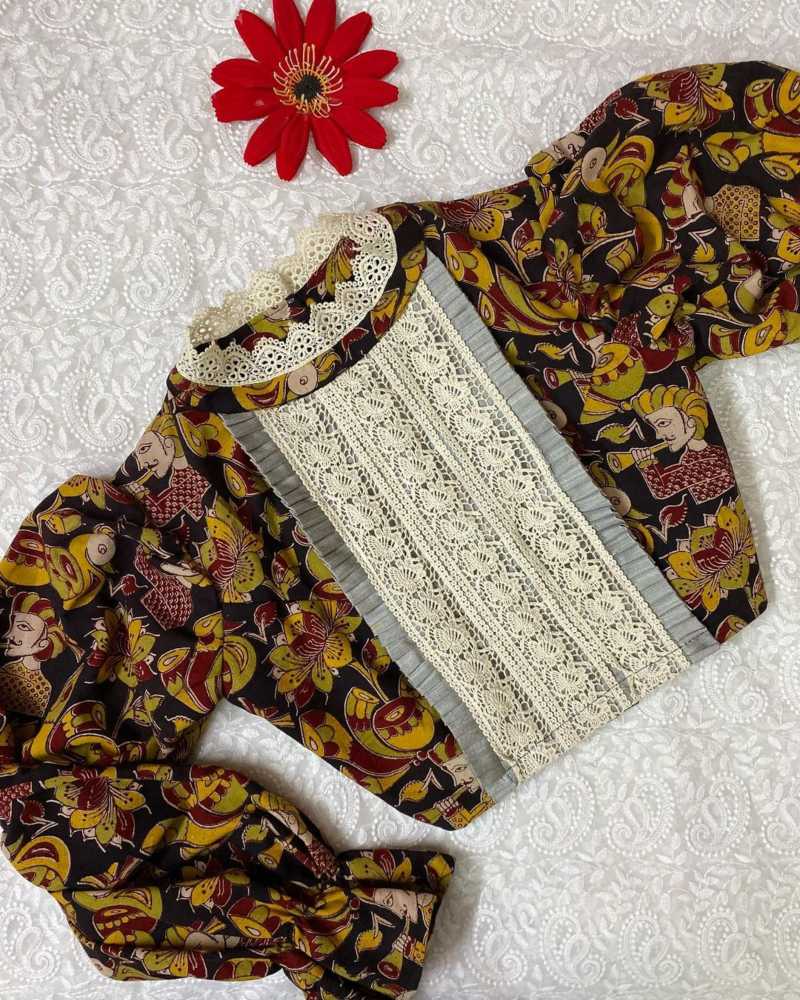 12. Ivory blouse with kalamkari lace-
13. Brown blouse with puff sleeve-
14. Burgundy blouse with cut work and ivory lace-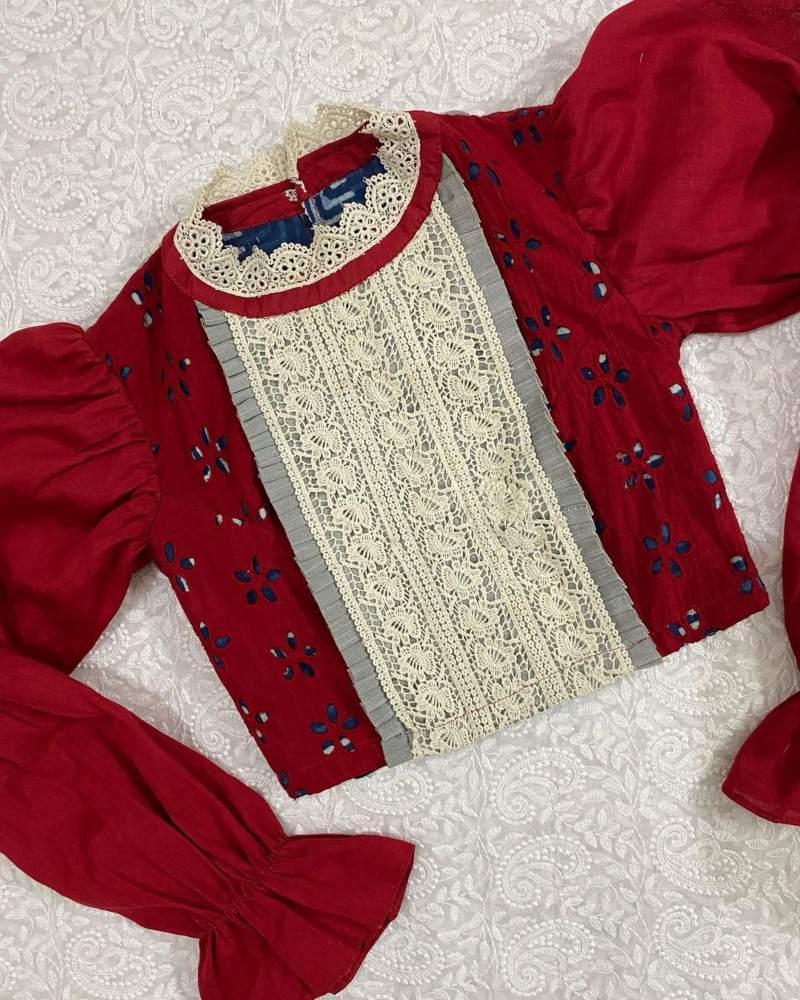 15. Red close-neck blouse with lace sleeves and border
16. Tiered sleeve red blouse with lace pintuck-
17. Kalamkari blouse with beige lace balloon sleeve-
18. Yellow blouse with ivory lace collared blouse-
19. Green cut work blouse with lace tassels-
There are lace blouse designs that are mixed with some traditional prints as well as weaving techniques and some others that showcase cut work detail adding to its comfort. While these are readymade blouses, the designer store can also customize them according to your choice. So we would recommend you try these out before the summer ends.
To buy these blouses for saree online, Visit Monri!