Since we have a lot of options when it comes to blouse models be it colour or design, we always end up choosing the brighter and darker ones. However, that is not how it works these days. Pastel colour blouses have also earned a significant amount of traction and are even worn to weddings. Keeping this in mind, designer Sruthi Kannath has curated new blouse designs in pastel in her collection, Damsel Untroubled!
Check out the pictures below and see how wonderful they are-
Beige blouse–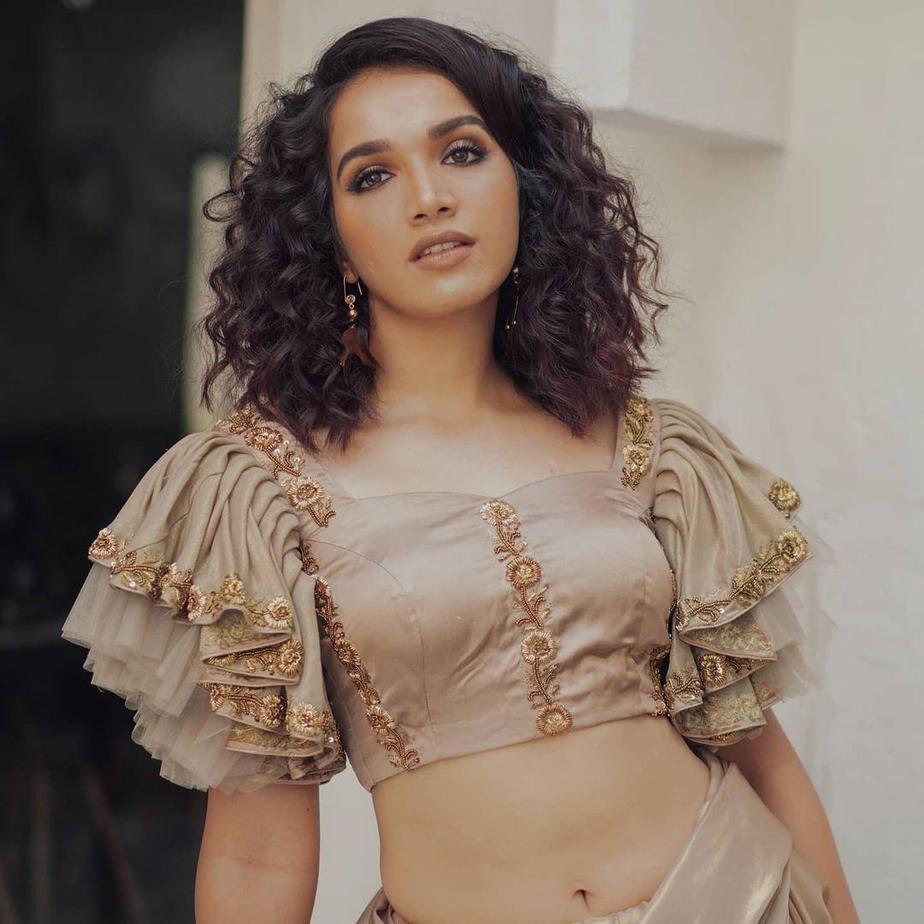 The hand-embroidered beige blouse design is adorned with florals and has dramatic sleeves including a tulle layering.
2. Peach blouse–
This necklace motif is perhaps one of the most hit ones in the list of latest blouse designs.
3. Pea-green blouse–
Though a number of green blouses are available online, this red contrasty work one sure steals the show.
4. Nude blouse–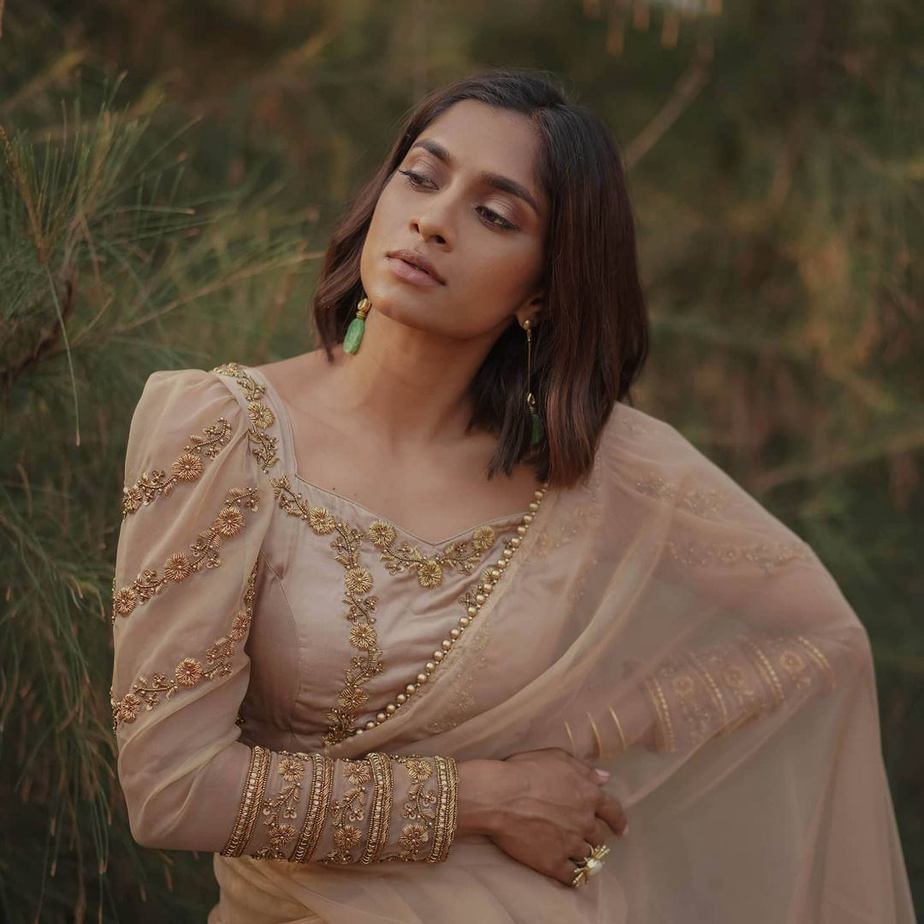 The puff sleeve nude blouse design includes floral embroidery in beads and pearls all over it.
5. Coral blouse–
Give this coral cape blouse design adorned with glass beads and stones a try at your next party.
6. Powder pink blouse–
This embroidered illusion neck blouse model is everything pretty with its floral embroidery and sequins.
7. Lilac blouse-
The ruffle sleeve blouse design is everything you can dream of and more.
8. Rose blouse-
Dusty rose blouses are loved by everyone and this one is even zardozi worked on silk.
9. Apricot blouse-
An organza blouse with a saree is an ideal combo and this wrapped cropped one just seems like the right one.
10. Mint blouse-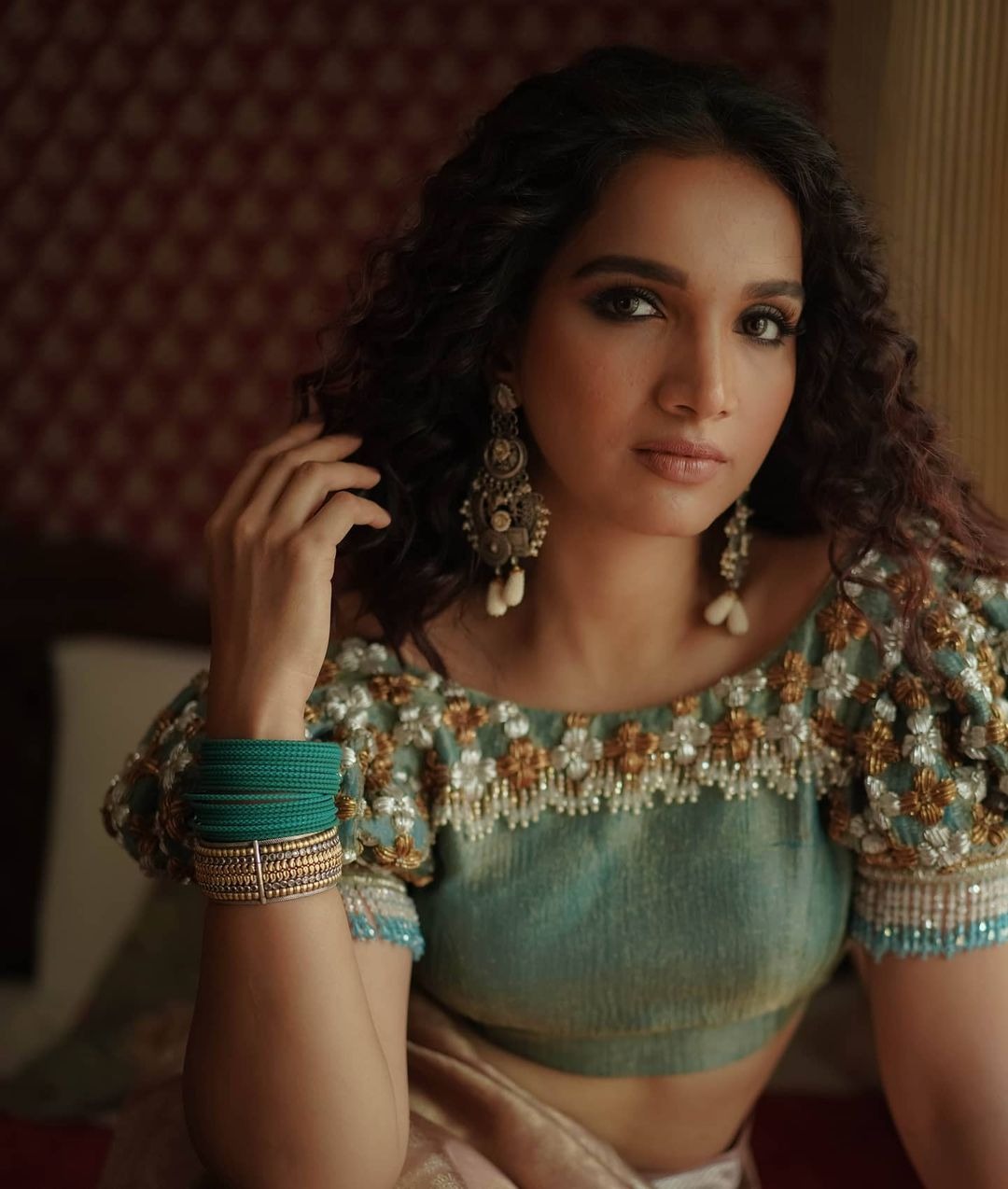 Stitched on tissue silk, this zardozi work blouse is all over tasselled in blue and white.
11. Ivory blouse-
With mehndi motif in zardozi all over its sleeves and closed neckline, this is what makes pastels beautiful!
Loved these?  To buy these latest blouse designs online, visit  Sruthi Kannath!