Let's welcome 2021 with a bang! Update your saree blouse wardrobe with these latest blouse designs from Anu Designs and Fashions. We have compiled for you 15 stylish and trending maggam work blouse designs 2021 for your silk sarees. You do not have to be a bride to own a beautiful heavy work silk saree blouse. These latest saree blouses from 2021 are an example of how subtle embroidery work, jewel designs, sequin and aari work can enhance the look of your Kanjeevaram silk sarees. So, take notes and stay updated with the latest blouse designs for silk sarees.
Dramatic Backs for an impressive entry!
One of the most effective ways to update your saree blouse is to add a dramatic back design. The back designs of your saree blouse can create a striking look to your entire ensemble. Check out these designs from Anu Designs and Fashions to implement them in your saree blouse. You can pair them with your favourite silk sarees to shine at your next event.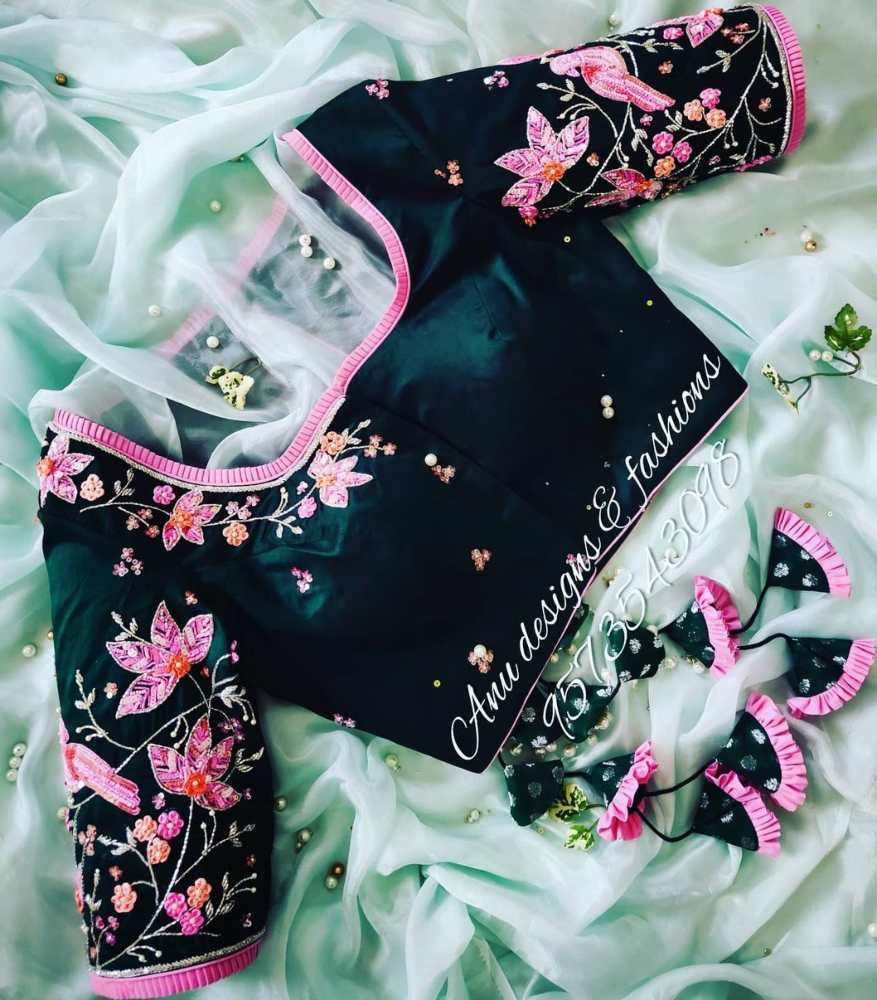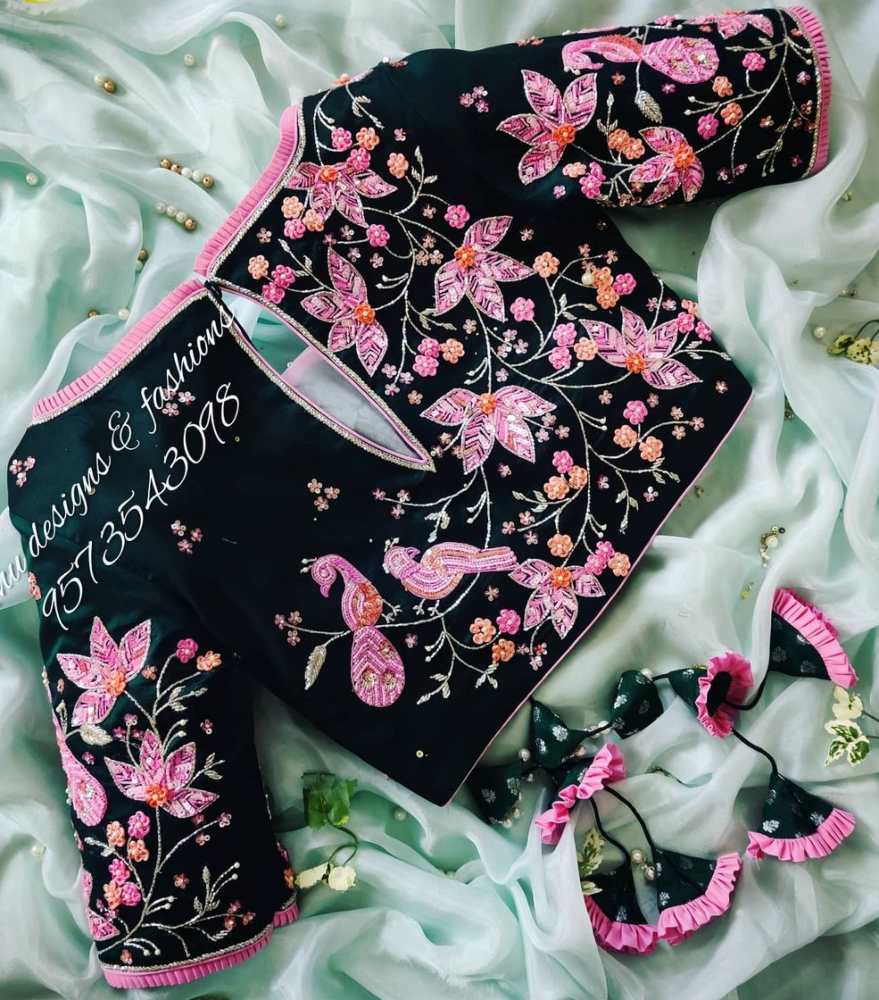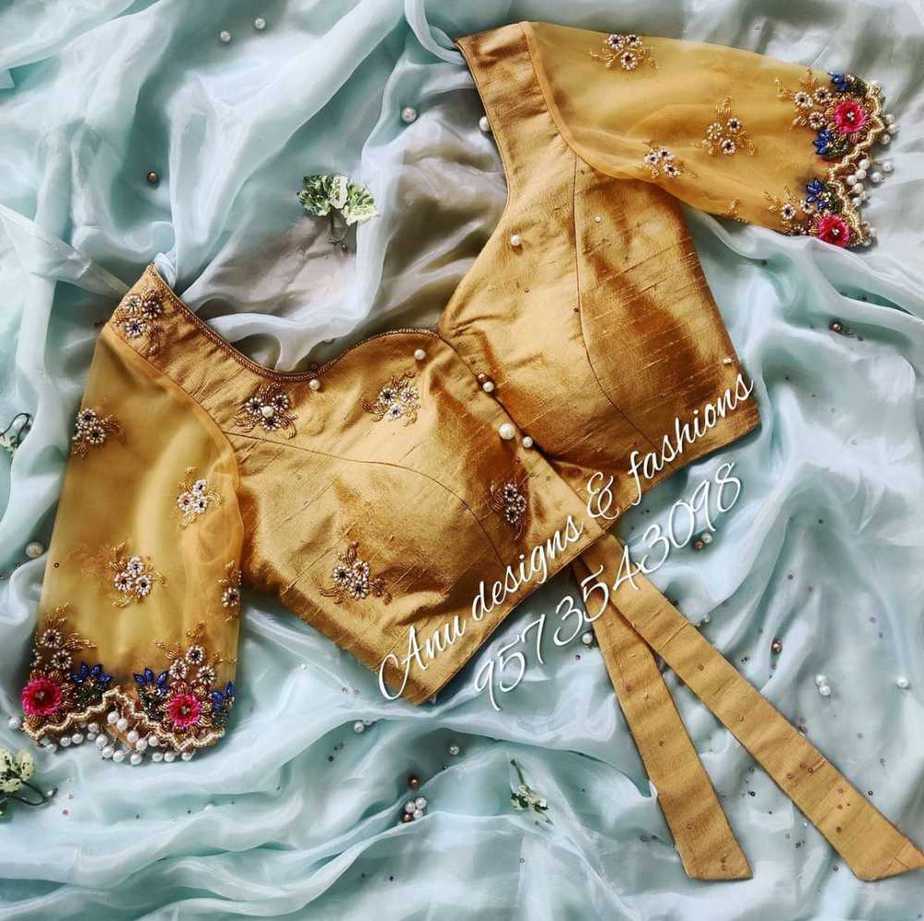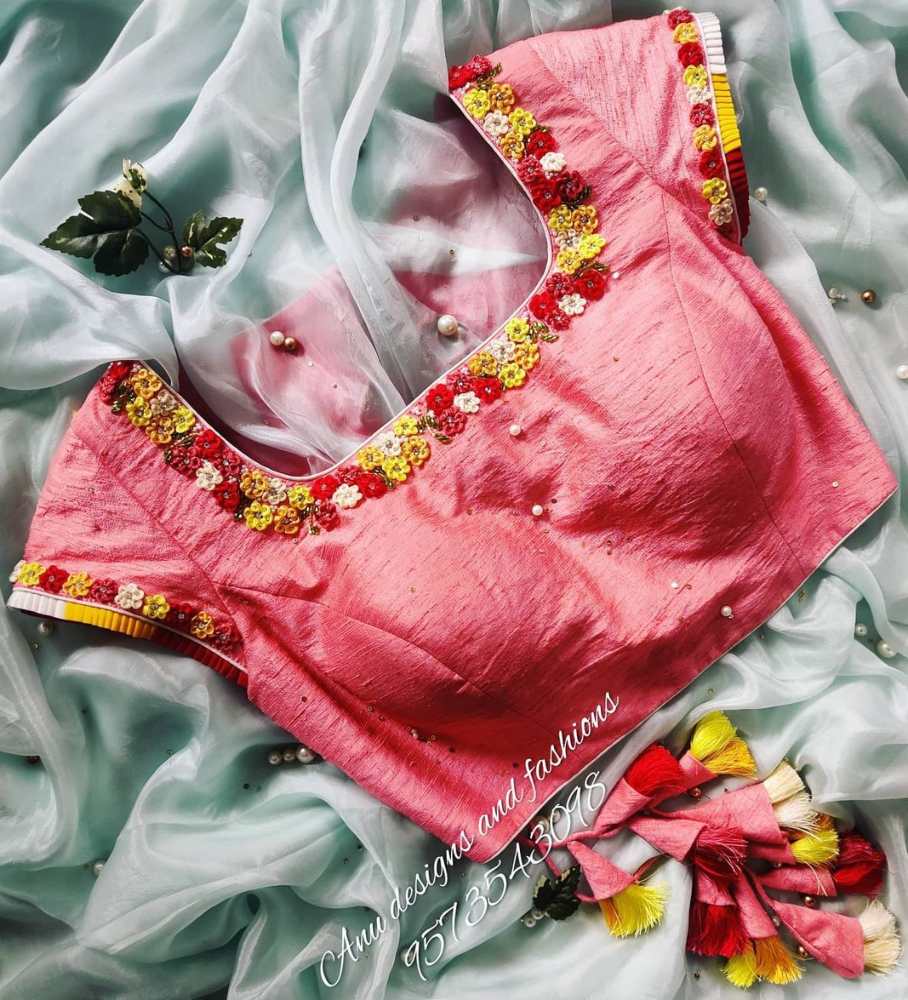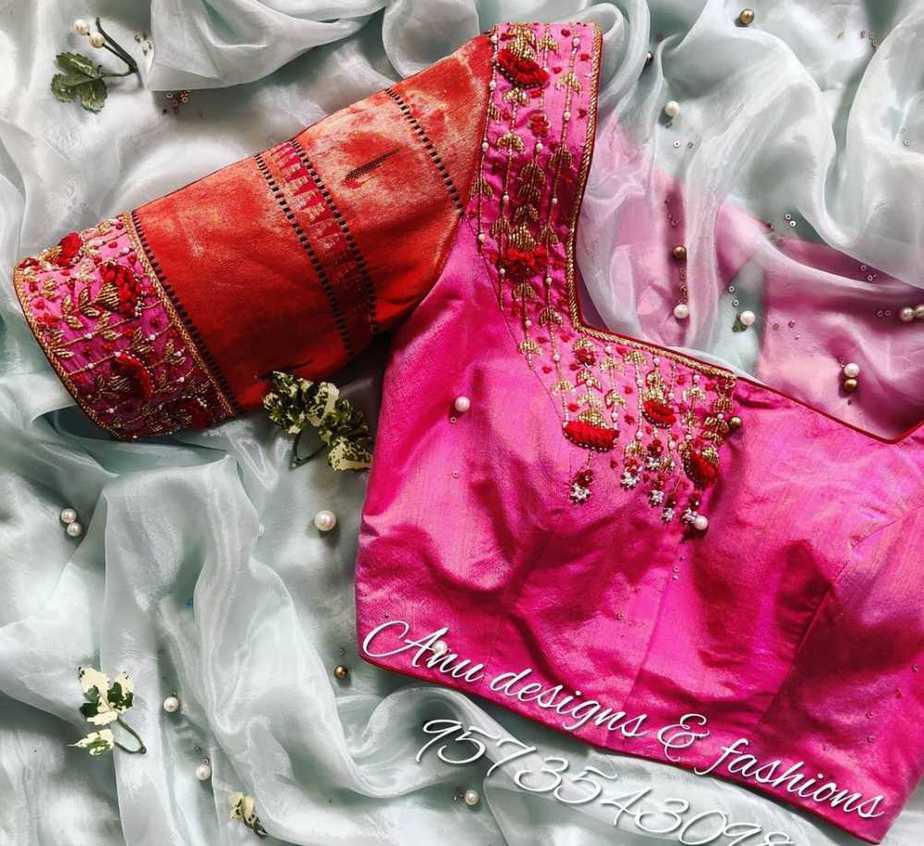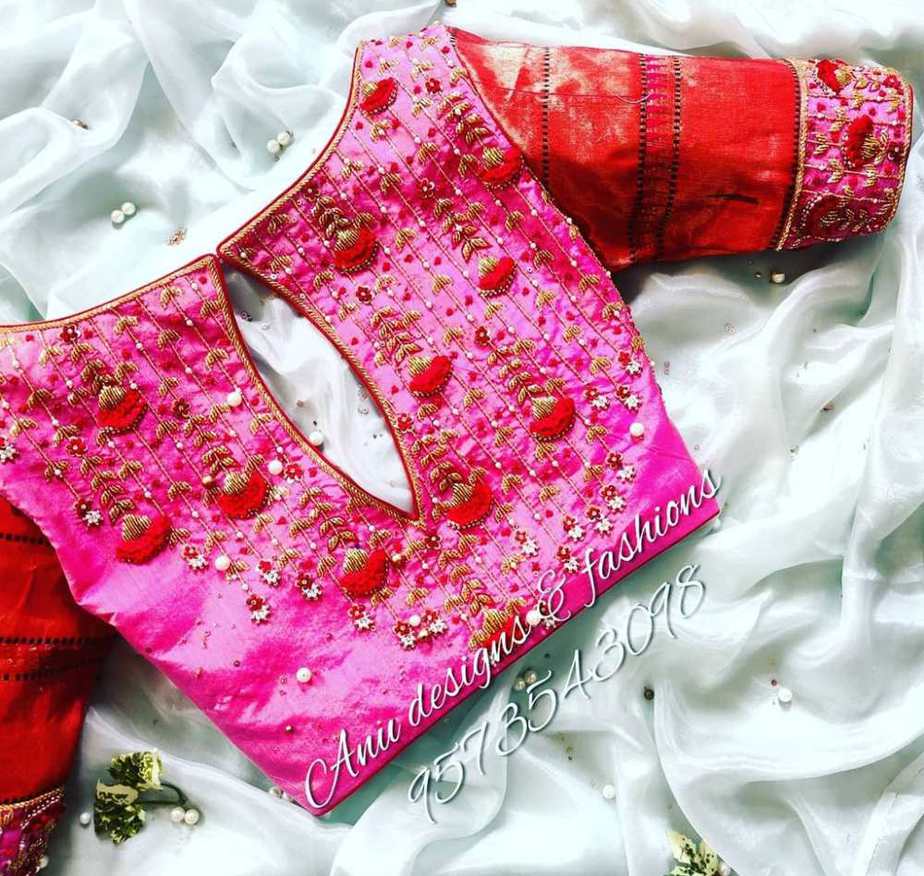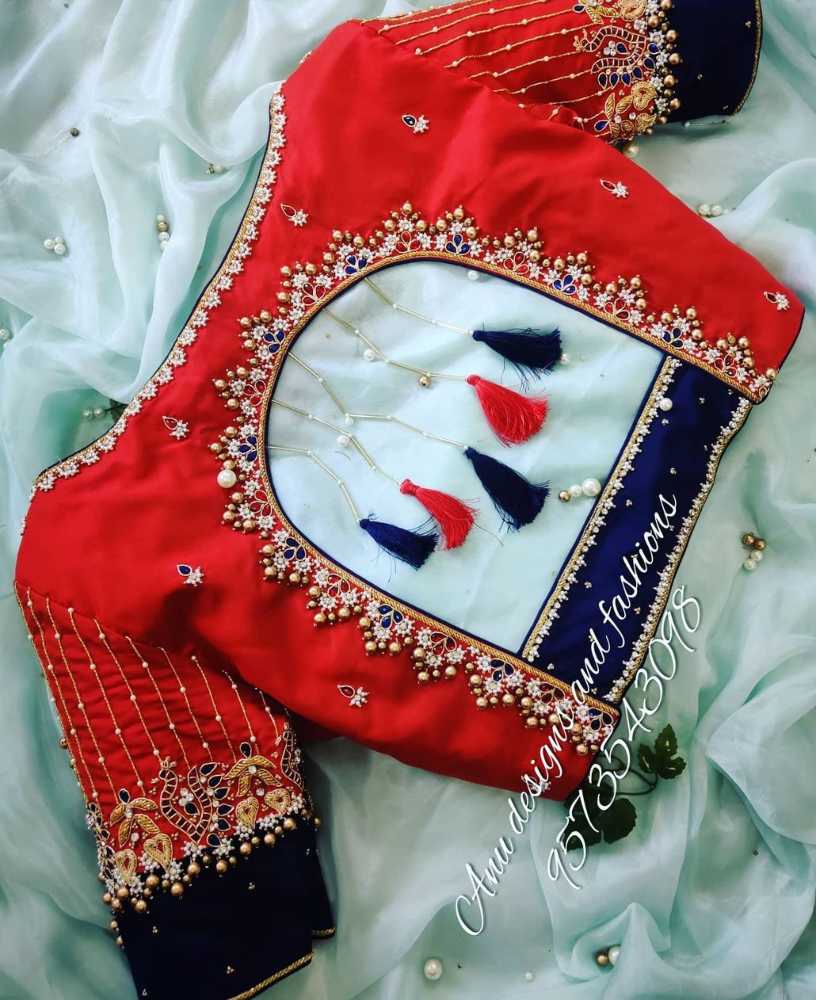 Try out these new blouse sleeve designs 2021
Bored of the regular old blouse designs? Jazz up your saree blouses with this variety of sleeves. These saree blouse designs from Anu designs and fashions not only grab attention, but also easily contemporize your saree look. Butterfly sleeves, bell sleeves, puff sleeves and ruffle sleeves are some of the latest sleeve designs for sarees that you can try. You can even pair them with any type of saree or jewelry and leave a lasting impression.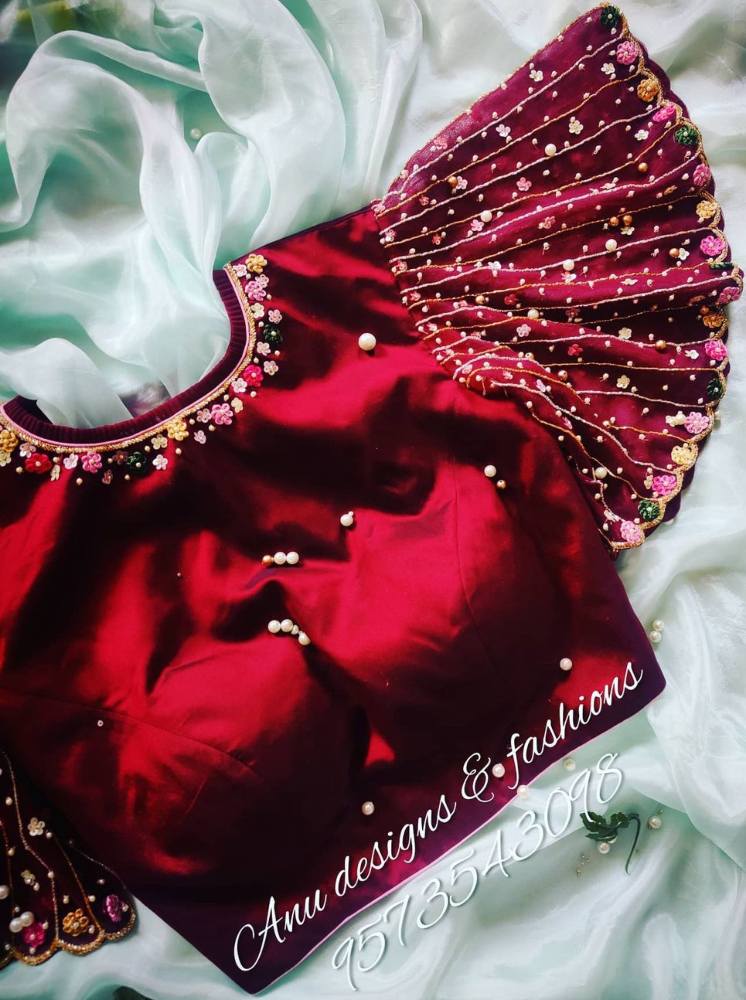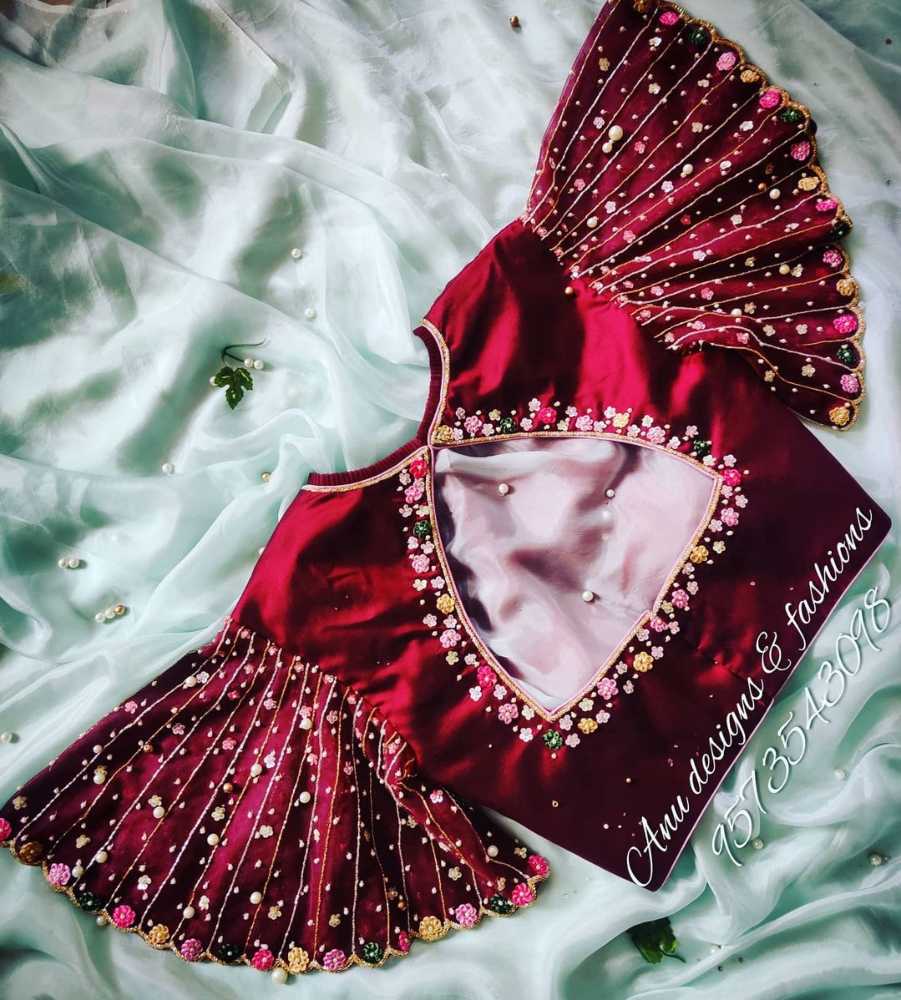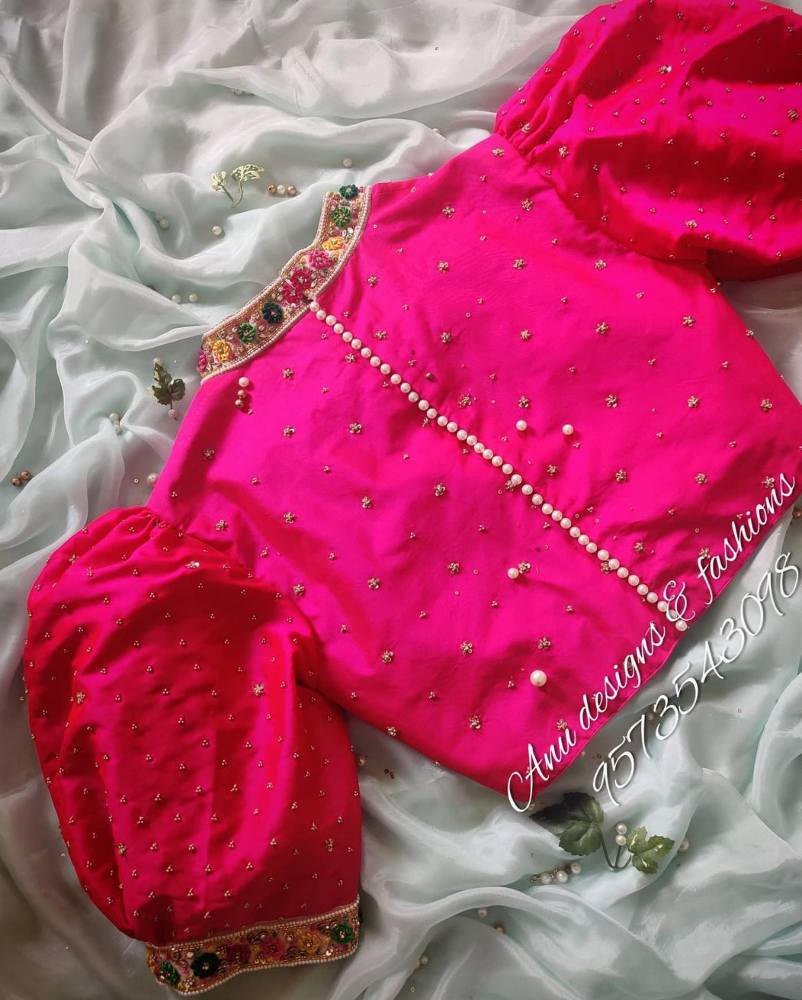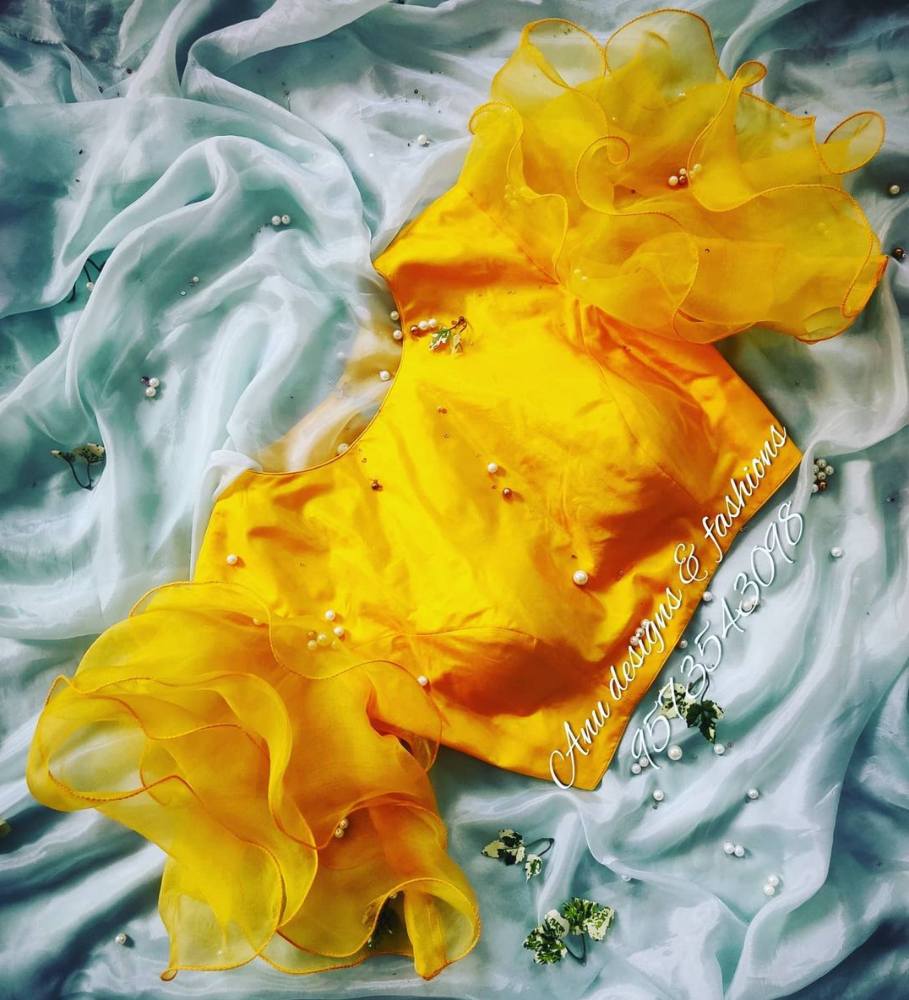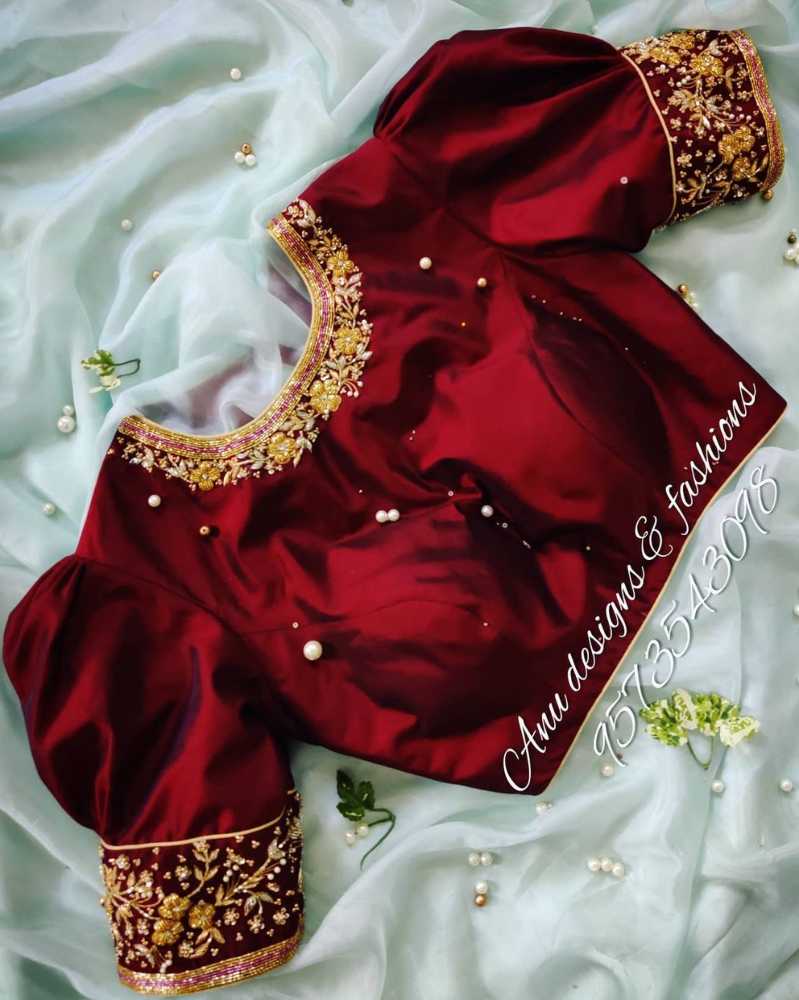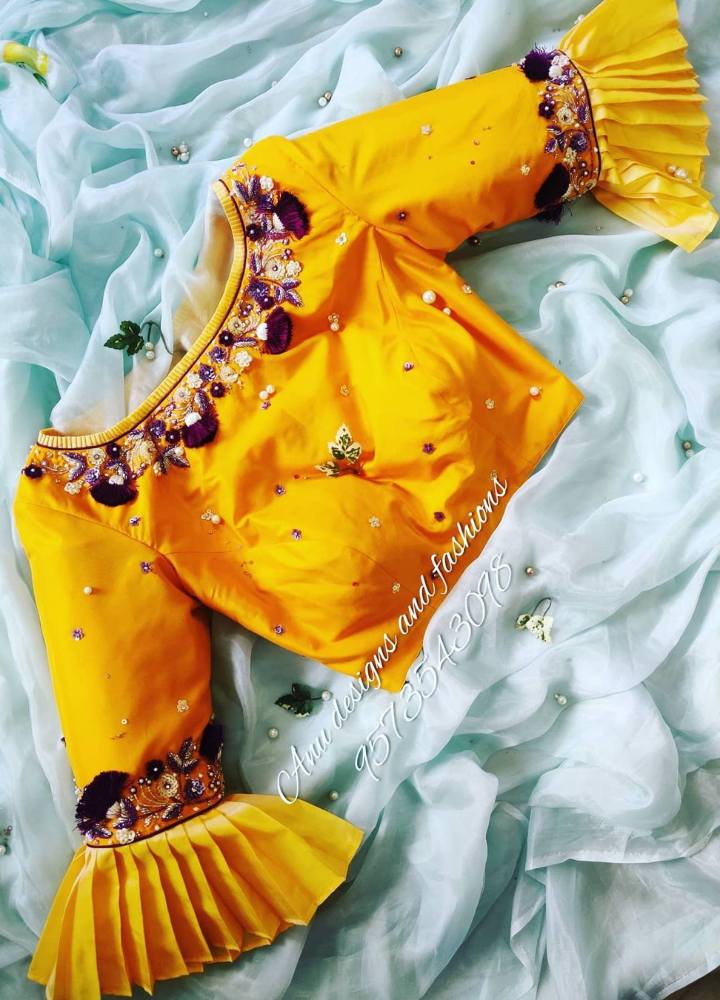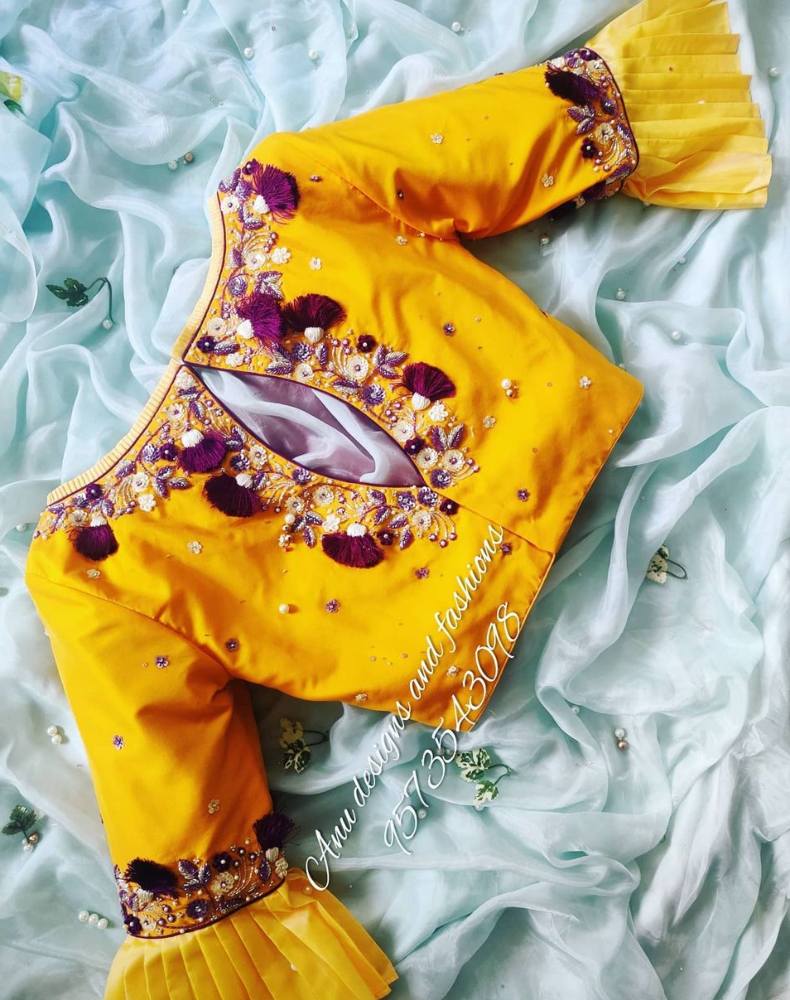 Update your saree blouse wardrobe with these latest designs
The latest saree styles involve mix and matching your kanjeevaram sarees with trendy designer blouses. You can try these latest blouse designs that involve simple embroidery, heavy maggam work, and stylish new twists to popular blouse trends. Geometric patterns, matching heavy work belts, embroidery work on the net, etc are some of the trends you should look out for. Here are some stunning designs for inspiration.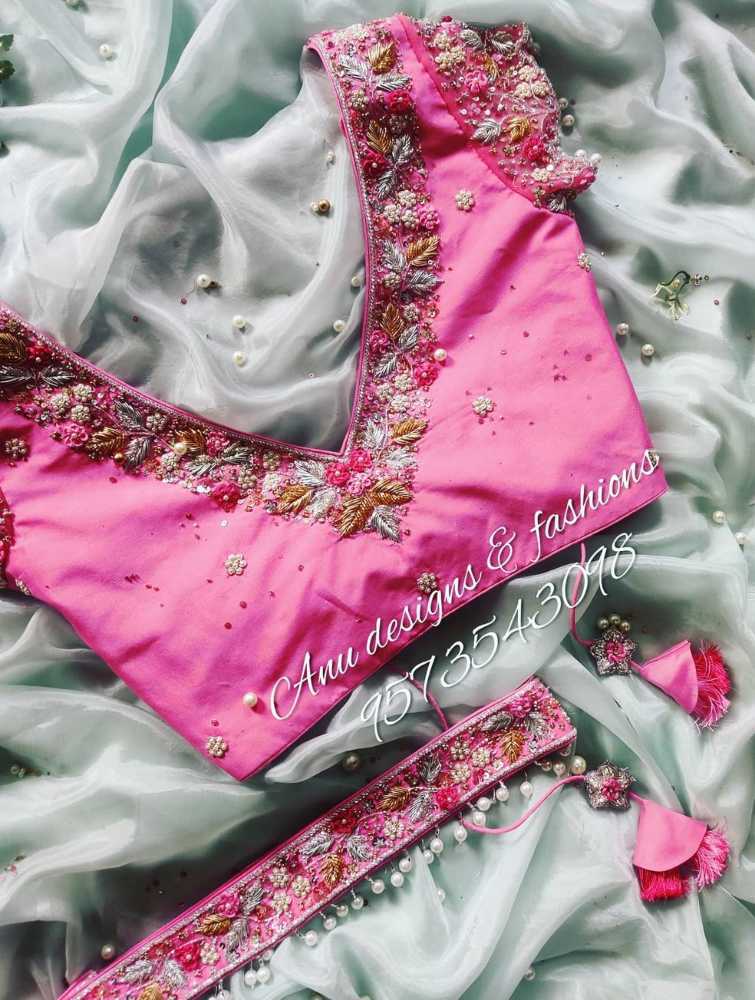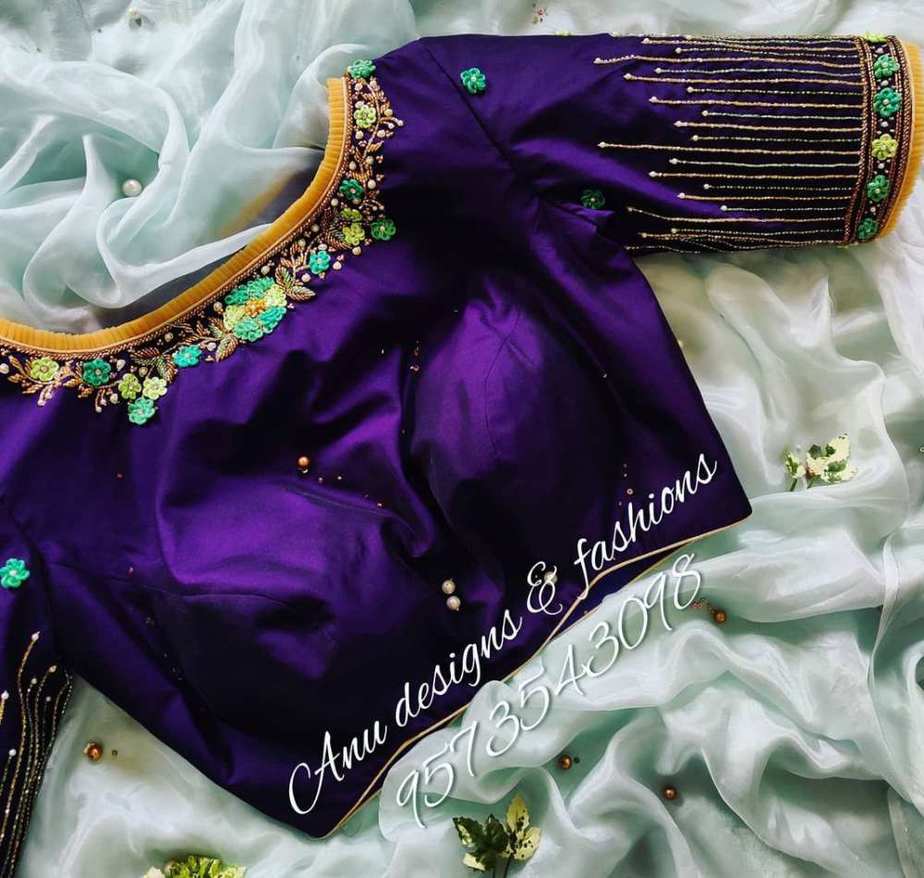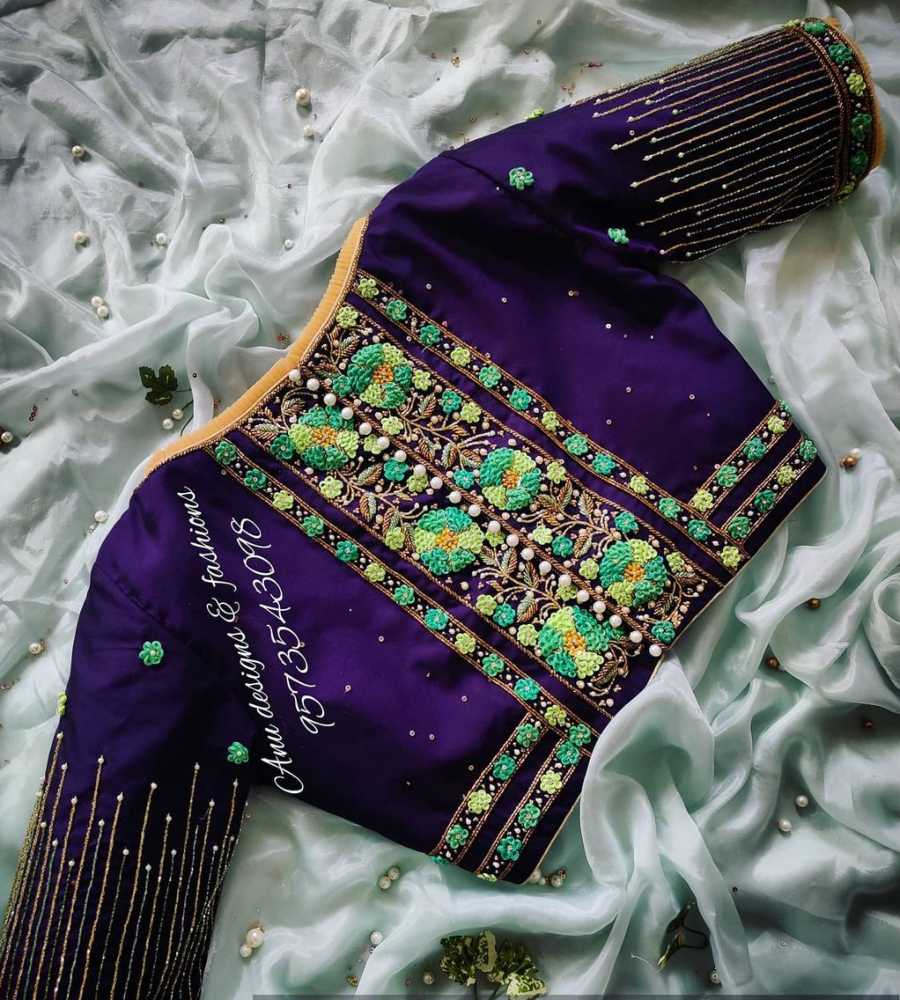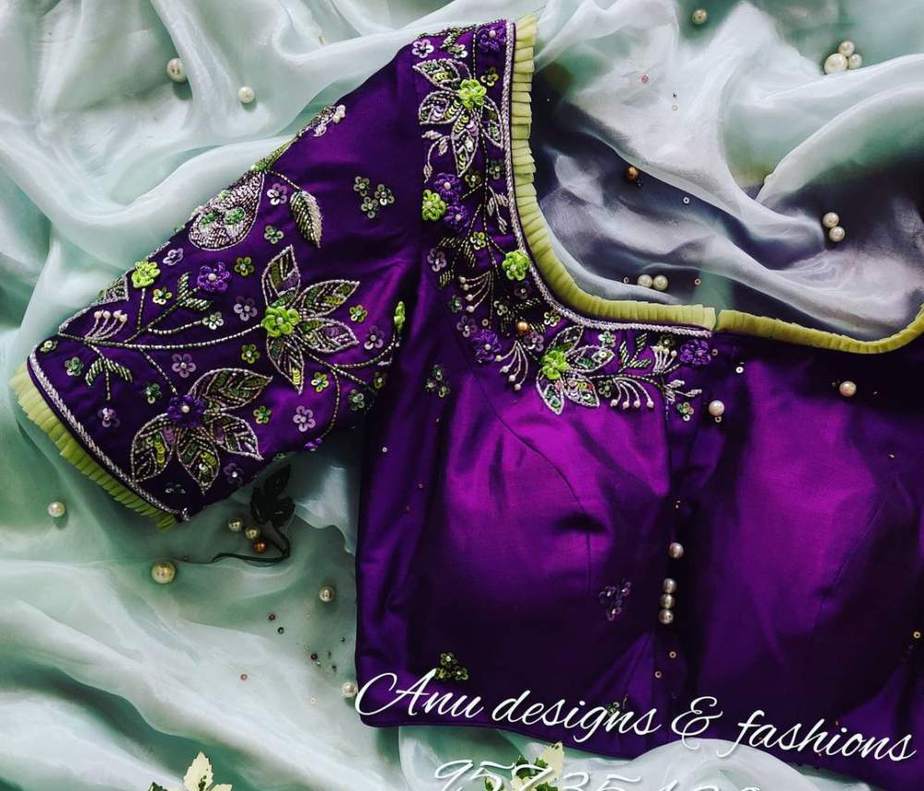 Interested in these collections of the latest maggam work blouse designs? You can grab them too for your pattu sarees. Here are the designer's contact details.
Whatsapp: +91 9573543098