Wondering how to jazz up your bridal silk saree? If yes, then you have come to the right place. Here are 20 bridal blouse designs from Sumaya Designer Studio that will look perfect with your traditional bridal kanjeevaram sarees.
Wedding Bridal Blouse Designs For Kanjeevaram Sarees
Intricate beaded work on sleeves
If you are looking for a bridal blouse with heavy work, then these designs are perfect for you. Heavy deaded work with intricate detailing will look stunning with a traditional saree. You can opt for matching or a contrast blouse colour to go with your saree. Add more drama by adding the detailing on the back as well.
Thanjavur folk designs on the blouse
To add an ethnic and traditional touch to your outfit, you can choose to include folk designs on your blouse. Here are a few designs featuring Thanjavur paintings on the sleeves and back. These blouses are ideal for festivals and pujas.
Stylish back designs
Add some drama to your bridal saree blouses with unique back designs. Apart from intricate detailing, you can create back cutouts in different shapes and styles. Here are a few inspirations.
Floral embroidered bridal blouses
If you want to create a combination of contemporary and traditional look in your blouse, go for floral designs. You can choose embroidered motifs all over the blouse or go for a minimalistic approach and use them only on the borders. Additional detailing can be used on sleeves for extra effect.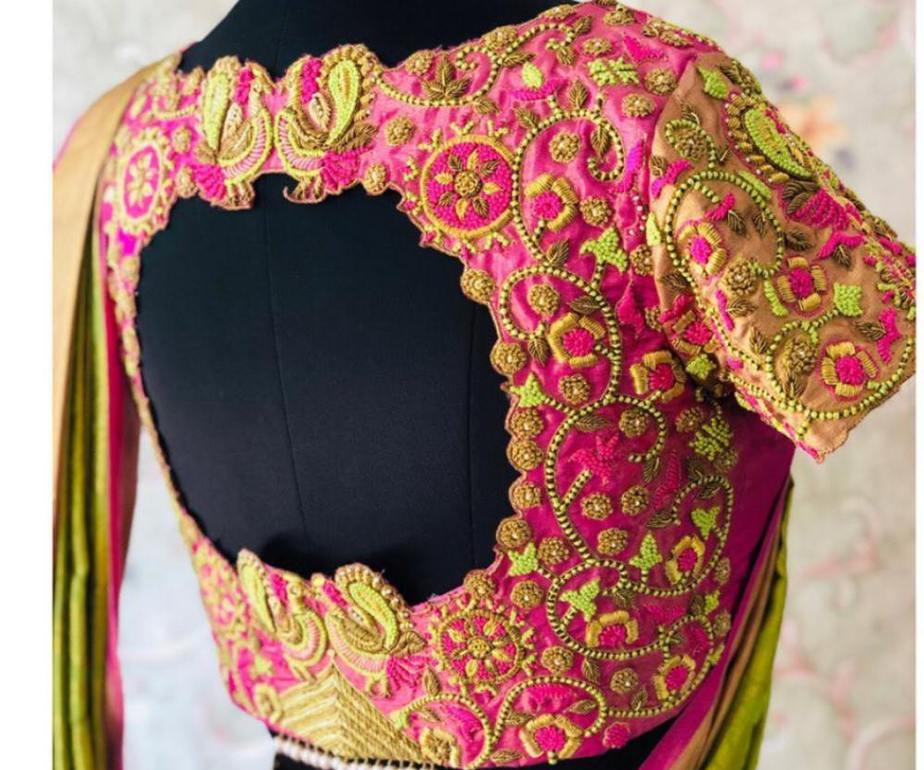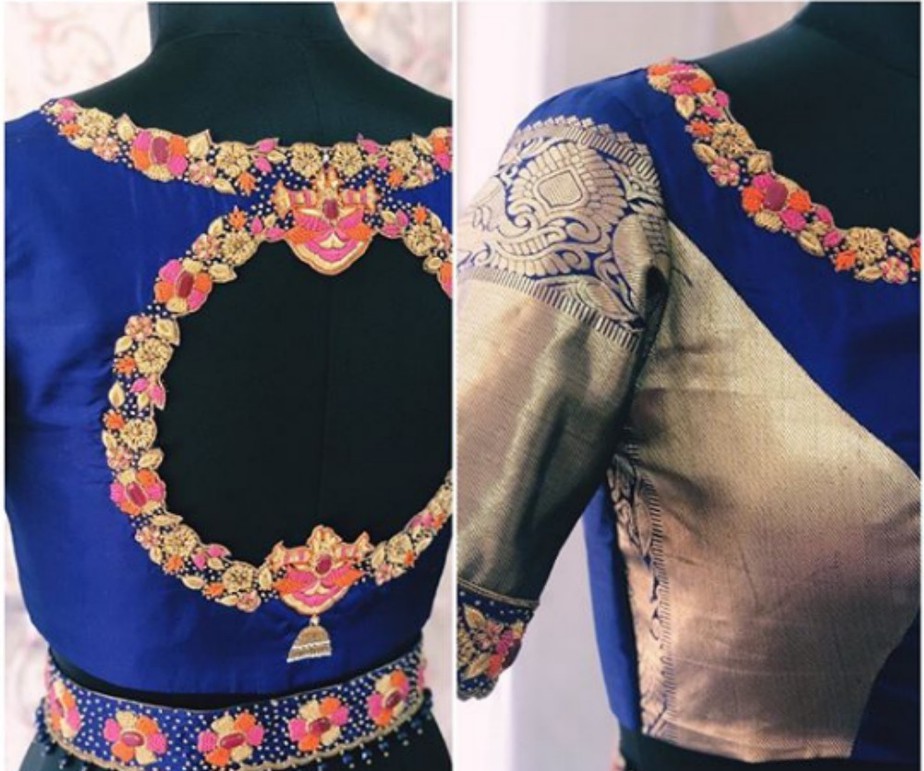 Puff sleeves bridal blouses
Puff sleeves can create a traditional look in every outfit. And with a kanjeevaram saree, it can easily add an elegant and sophisticated element to the ensemble. You can experiment with different necklines and backs. Here are a few puff sleeves bridal blouse designs for you to check out.
Interested in the collection? Here are the contact details:
Phone : +91-9986455888
Instagram: https://www.instagram.com/sumayadesignerstudio/