Sarees being a quintessential attire of Indian culture has a special place in our hearts. Nothing defines elegance and sophistication like this 6 yard of fabric. Why just sarees? Blouses have equal contribution to making your outfit look bold and beautiful. These days, our favorite blouses happen to be the ones that come with bows. If you want to add a hint of prettiness to your blouse, we are here with trendy bow back saree blouse designs.
Bow Back Saree Blouse Designs
The Deep Neck Bow Back Saree Blouse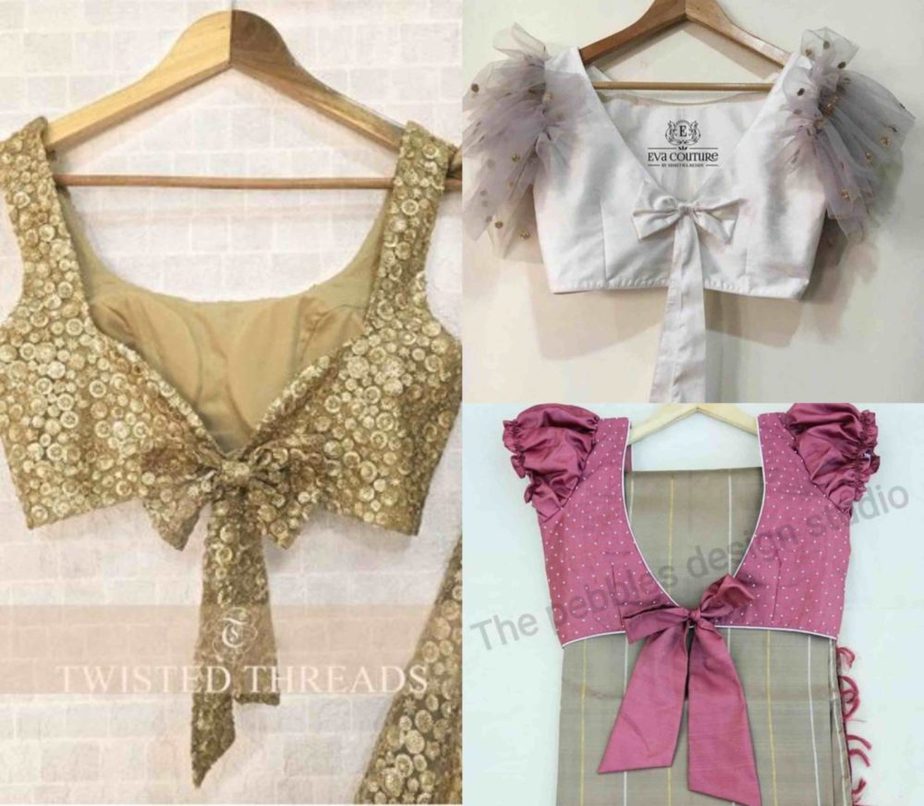 Do you wish to try something cute yet sexy? The deep neck bow back blouse is your answer. The hanging bow adds a dramatic effect to the sleeveless or mega sleeved blouses. Whether you go for a sequinned fabric or just a simple one, this design will complement your look in both.
The Cut-out Neck Bow Blouse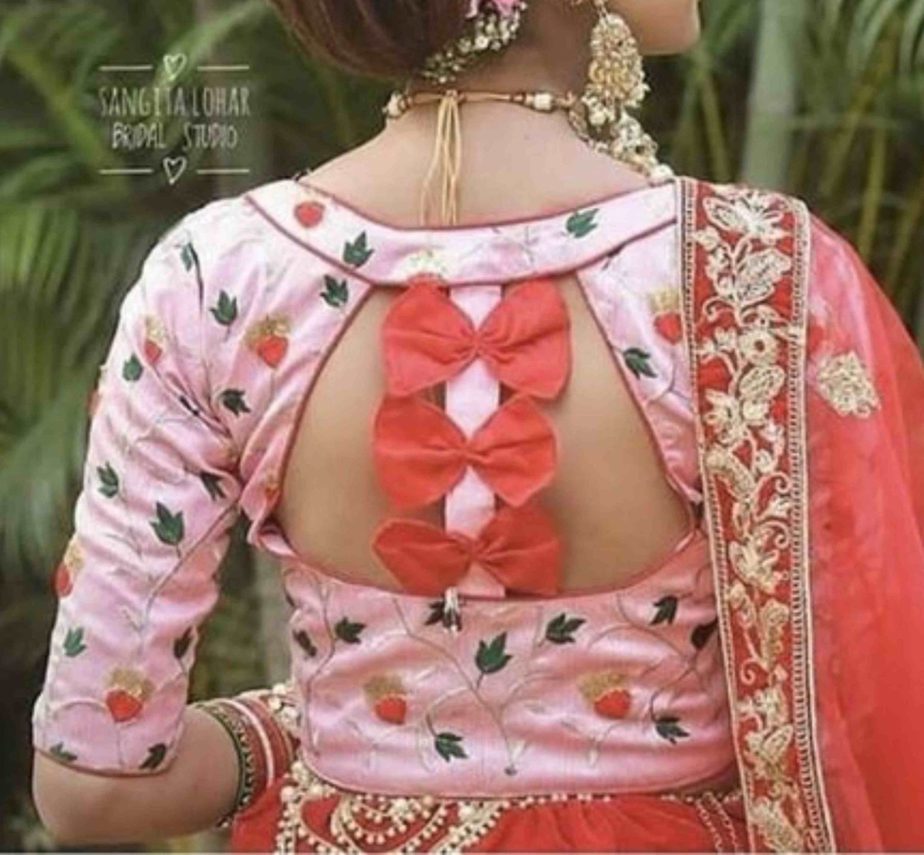 There are quite a lot of cut-outs back design ideas when it comes to blouses. Why not add a bow to it too? The bows added on the top of this embroidered cut-out blouse would be perfect for the upcoming wedding season.
Classy Little Girl Bow Blouse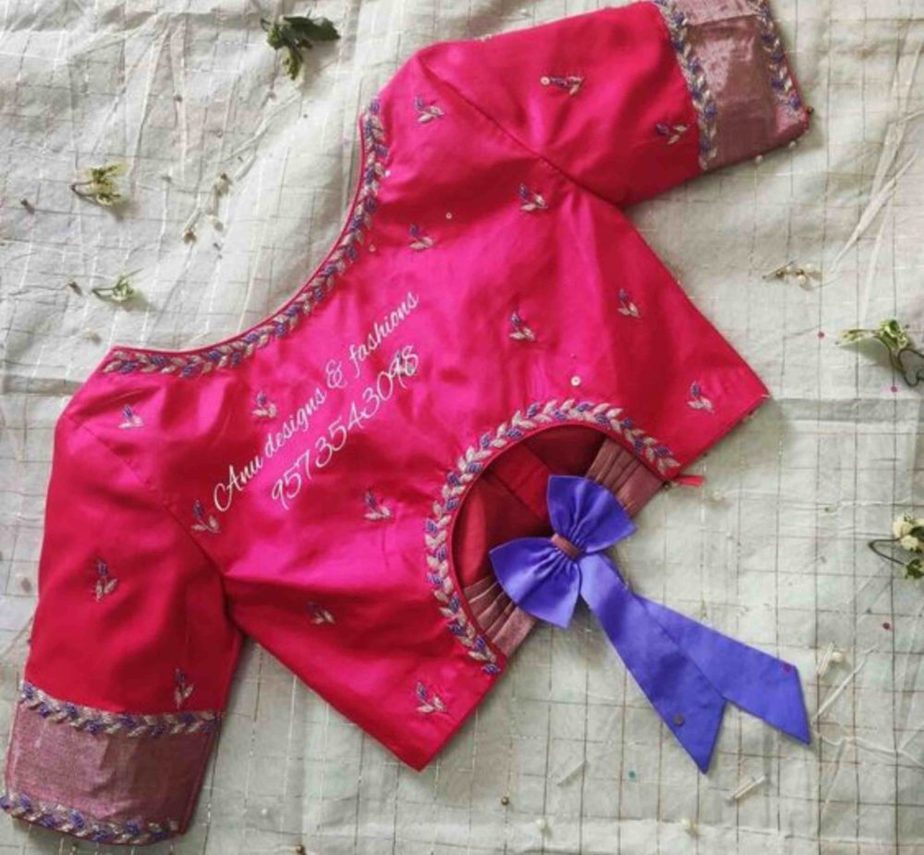 The little girl bow on the blouse looks simple yet pretty. The small satin bow adds a flair of contrast color to the blouse.
Back Cut-out with Net Bow Blouse
How about adding a hint of the lustrous net to your blouse? Adding a net bow to your blouse will instantly make it look chic and classy. You can combine various colours or simply go for a monotone look. Our favorite happens to be the printed net piece.
Low Neck with Organza Tie-up Blouse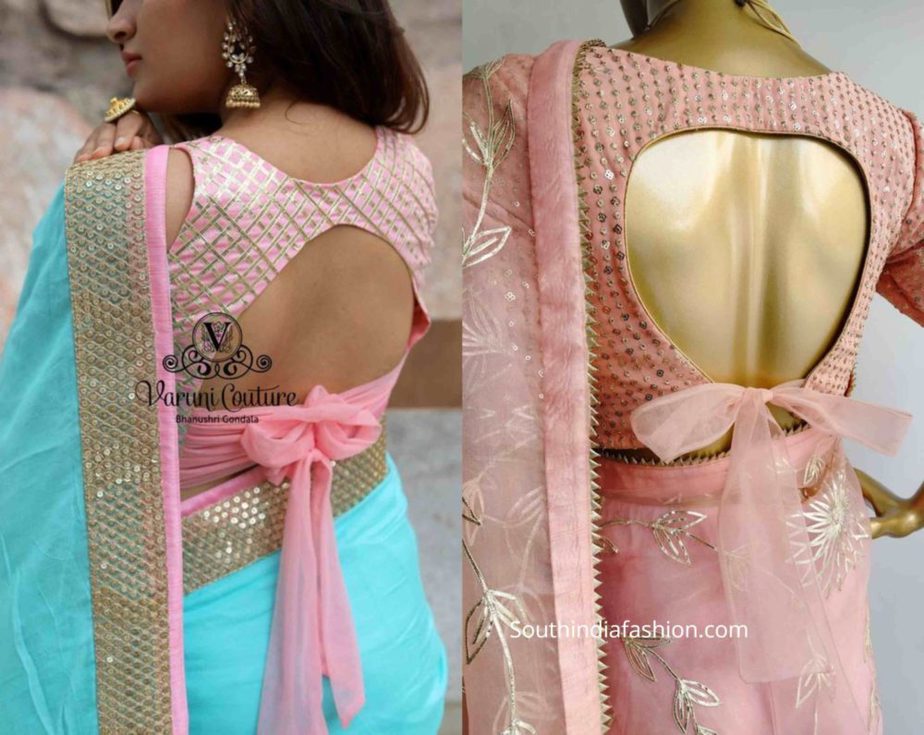 Looking for something traditional yet modern for an upcoming function? The back cutout blouse tied with an organza bow is perfect for you. The shimmer in the blouse is balanced out by the organza bow making it the best choice for any wedding function.
Deep Neck Self-tying Blouse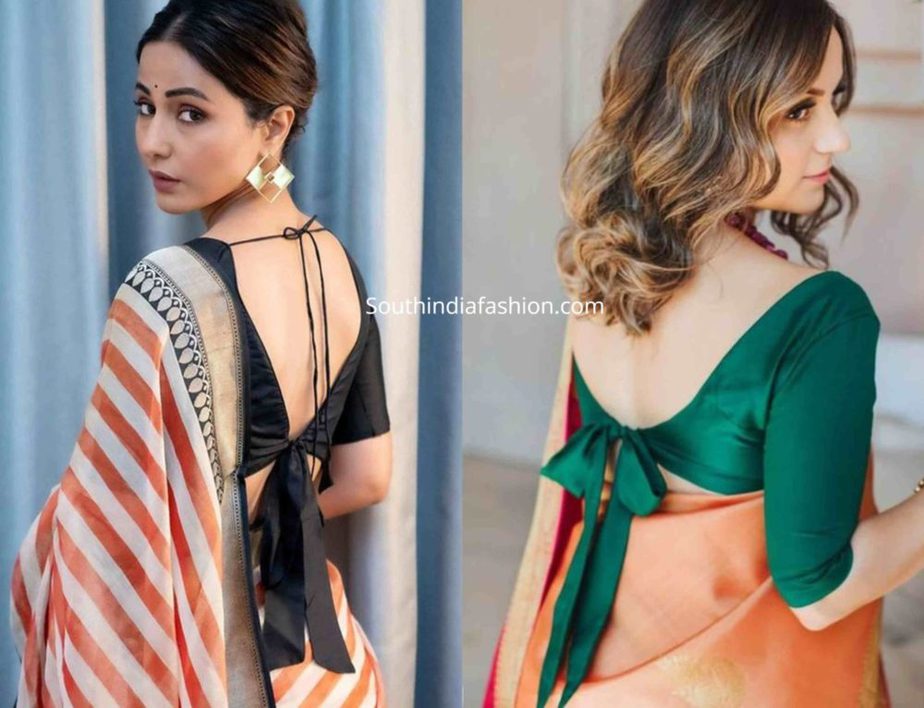 If you wish to opt for a hot and classy blouse look, a self-tying blouse is the one for you. You can never go wrong with a deep neck silk blouse that comes with a bow. The deep low neck adds a flair of hotness while the classy bow maintains the balance.
Deep Neck with Simple Bow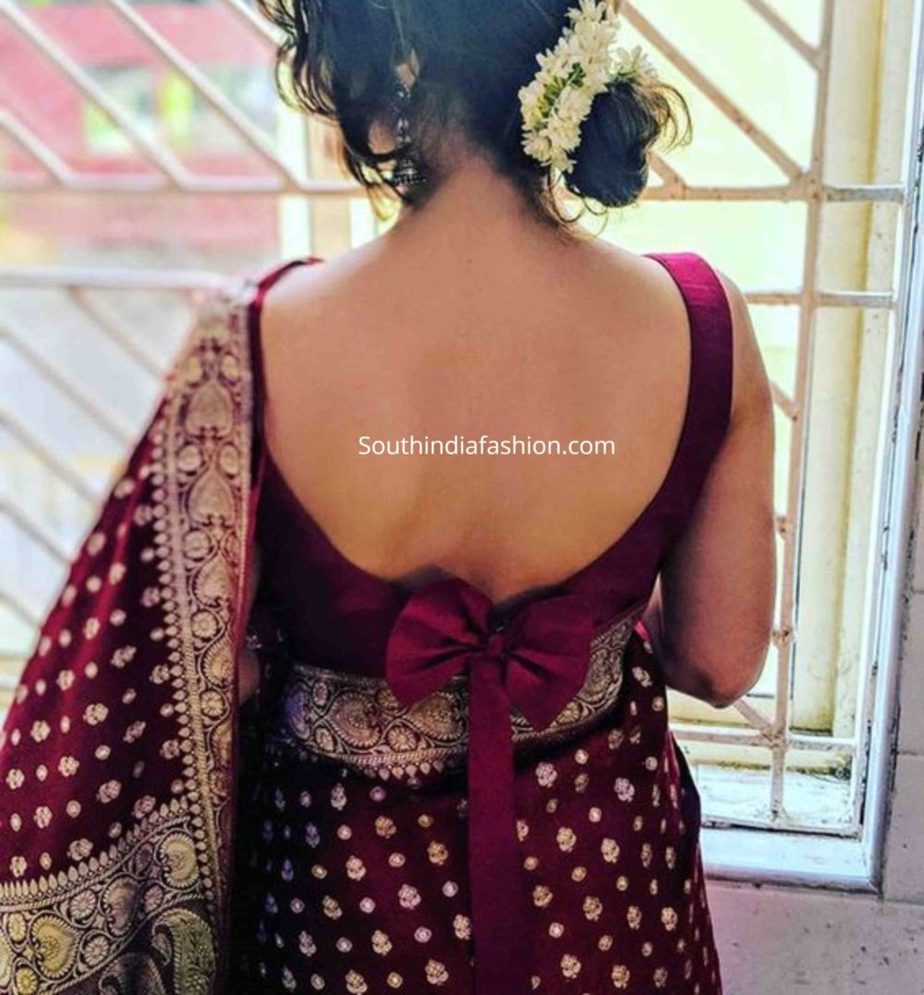 Don't want to go over the top with the bow thing? Just keep it simple with a low neck blouse and add a simple bow to it. Simplicity at its best indeed.
Semi Locked Bow Neck Blouse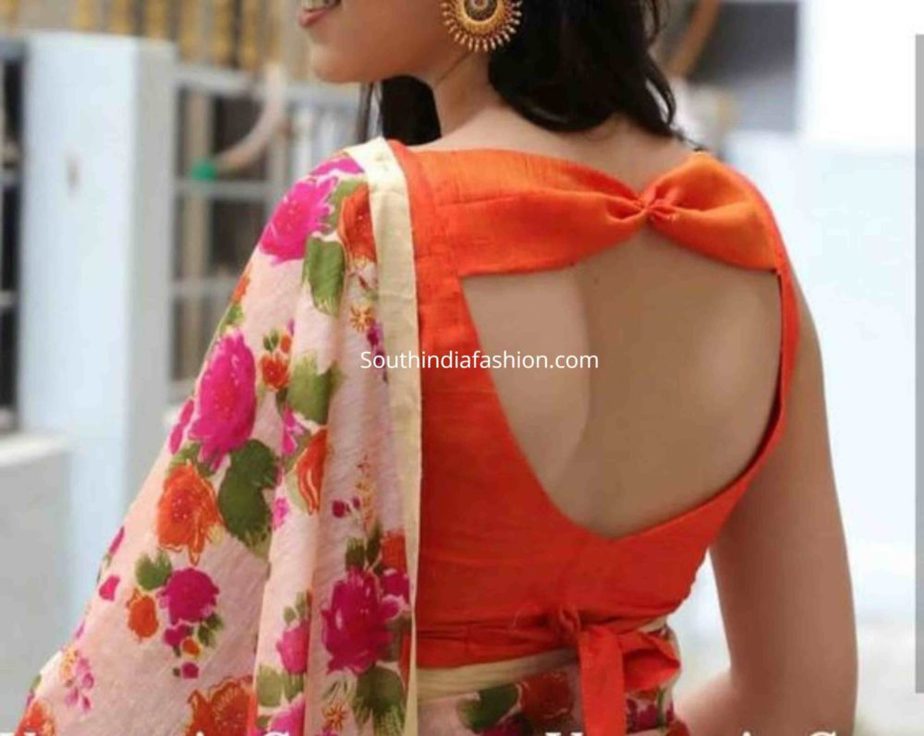 The semi locked bow neck blouse looks perfect with the printed saree. The cut-out back adds its own charm to it.
Sequins with Printed Organza Bow Blouse
Who doesn't love sequins with prints? You need to try this amazing mismatched combination for your farewell or freshers. While the sequins will make you shine, the printed organza bow will make you look graceful.
(Shop readymade saree blouse online HERE!)