Dressing up in ethnic wear can be tricky. From choosing what to wear and what accessories go along with it is a little confusing. And it can be even trickier if you still haven't decided a hairstyle to go with your ethnic swag. Above all, getting your hair business on point is essential as it makes or breaks your entire look. In addition, you can't land up at a salon every single time for a fancy hairstyle, right? For instance, whether it is a party, a wedding or any occasion, select these quick go-to hairstyles. They are so easy that you will soon become a pro in them!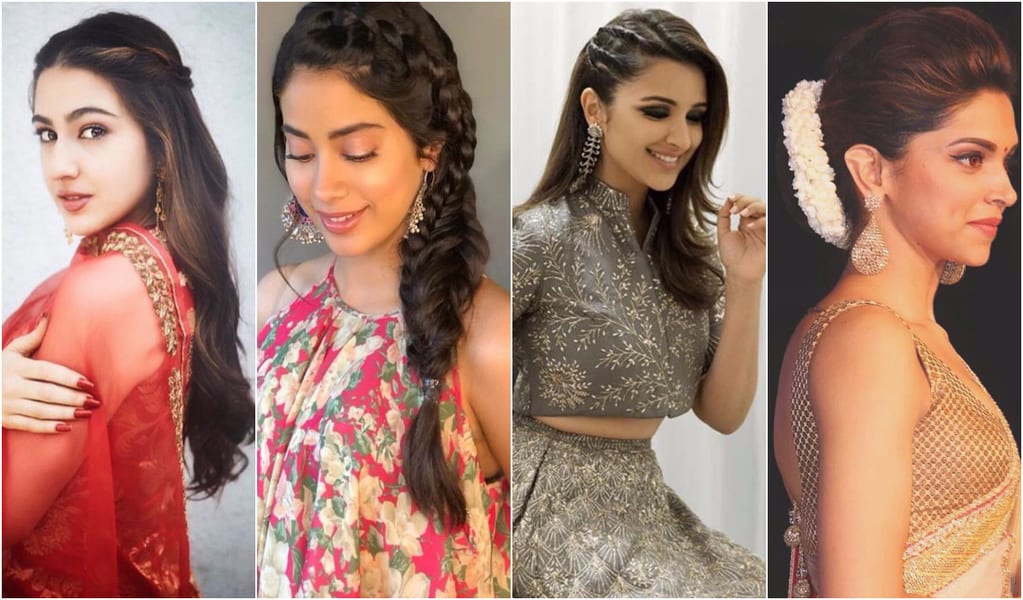 Check out some easy tutorials we compiled that will work great with your ethnic outfits –
Messy Bun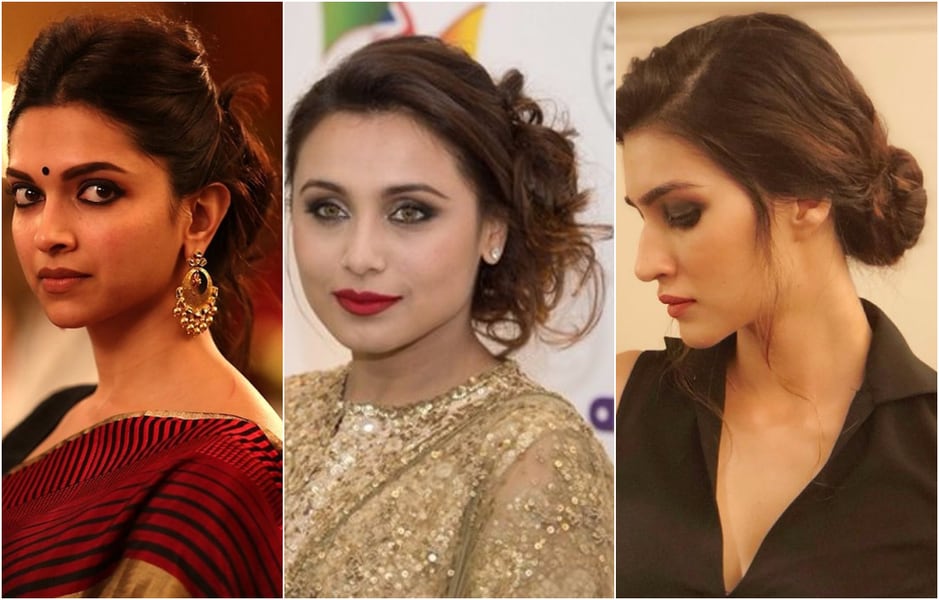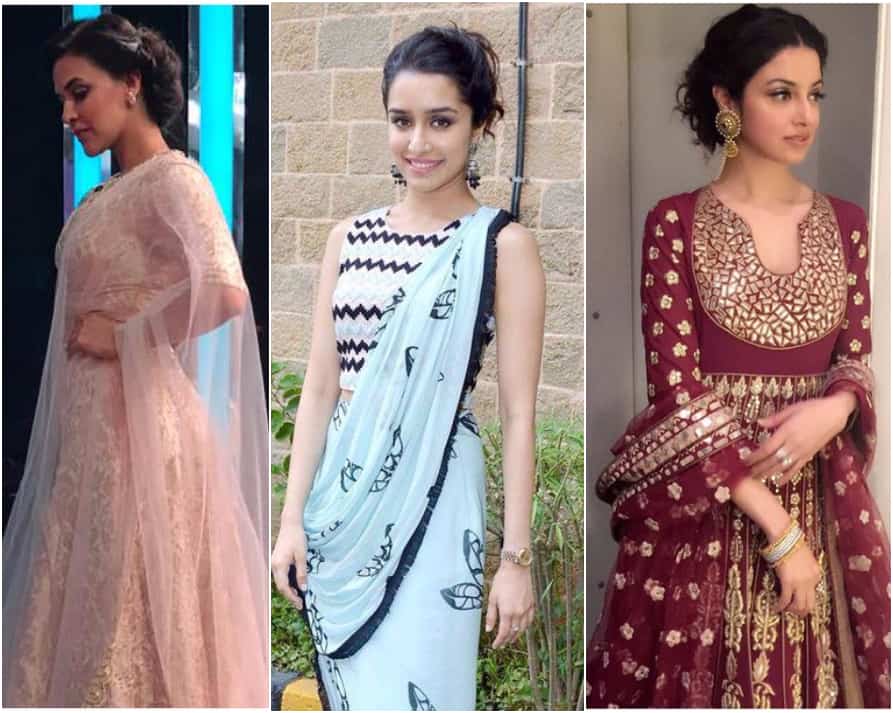 As they say, 'messy hair – don't care', this is a Deepika Padukone favorite. You would have seen her sporting this hairstyle often. Messy, slightly loose buns with a center partition are best paired with every ethnic wear. It is for all the outfits that have heavy necklines or when you want to keep it all simple without any accessories.
Waterfall Hairstyle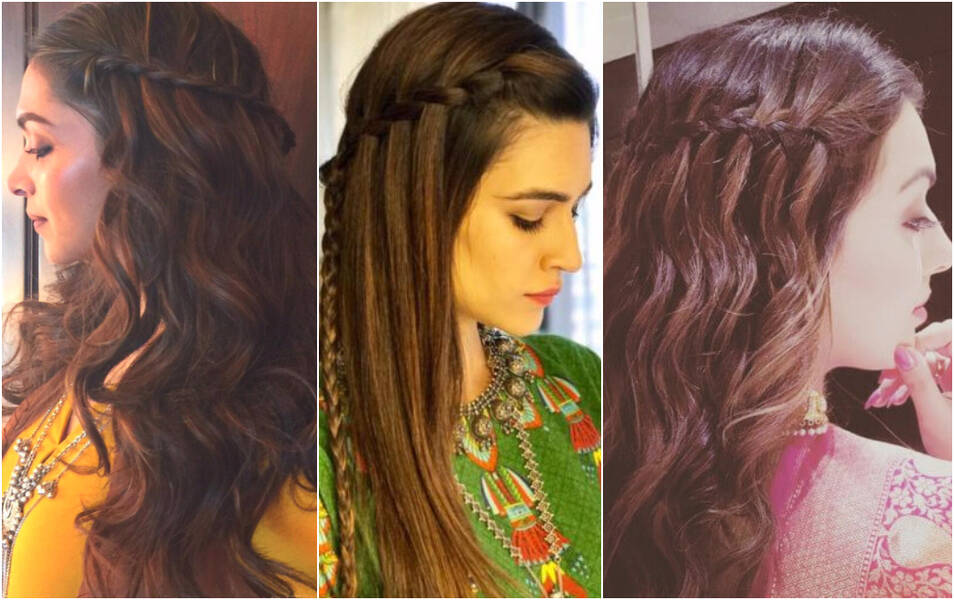 For floor-length Anarkalis, you need some flowy hairdo to balance out the look. Simply letting your silky hair down is not enough as it will look plain and bland. Especially when you have endless stand-out options! This hairstyle is the easiest and for this one, the length of your hair doesn't matter.
Fishtail Braid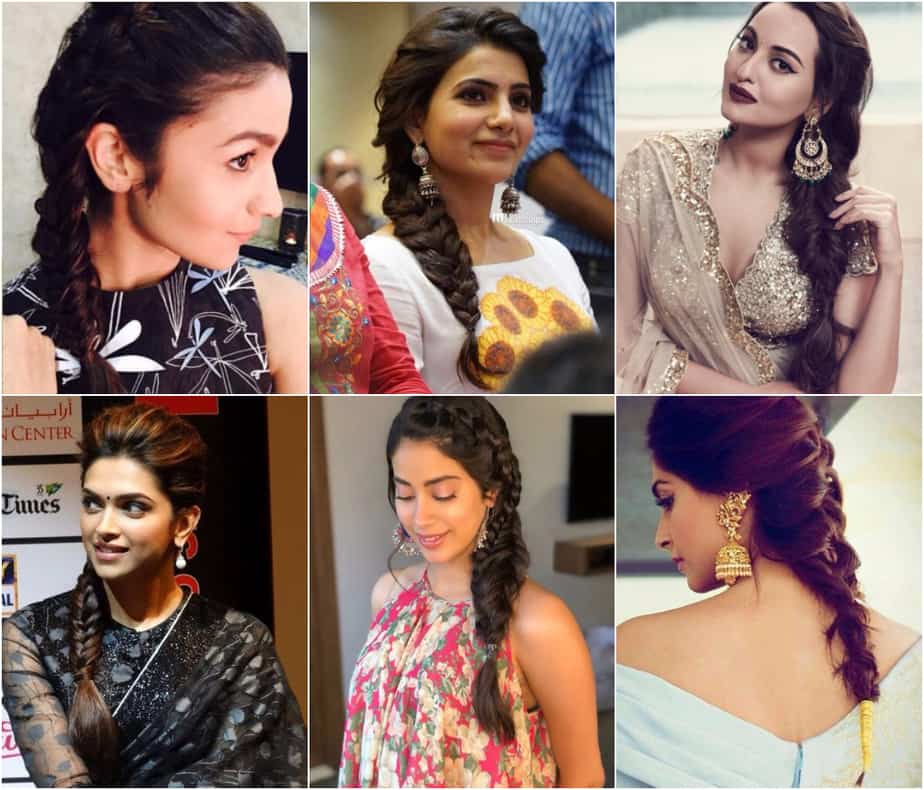 If you want your hairstyle to be the focus of your look, then fishtail braid is here to solve all your styling dilemmas. They may seem complicated and intricate in the making. But once you get the knack for it, you can slay it like a pro! Above all, it looks absolutely gorgeous, no matter what ethnic ensemble you choose to wear!
Braid Game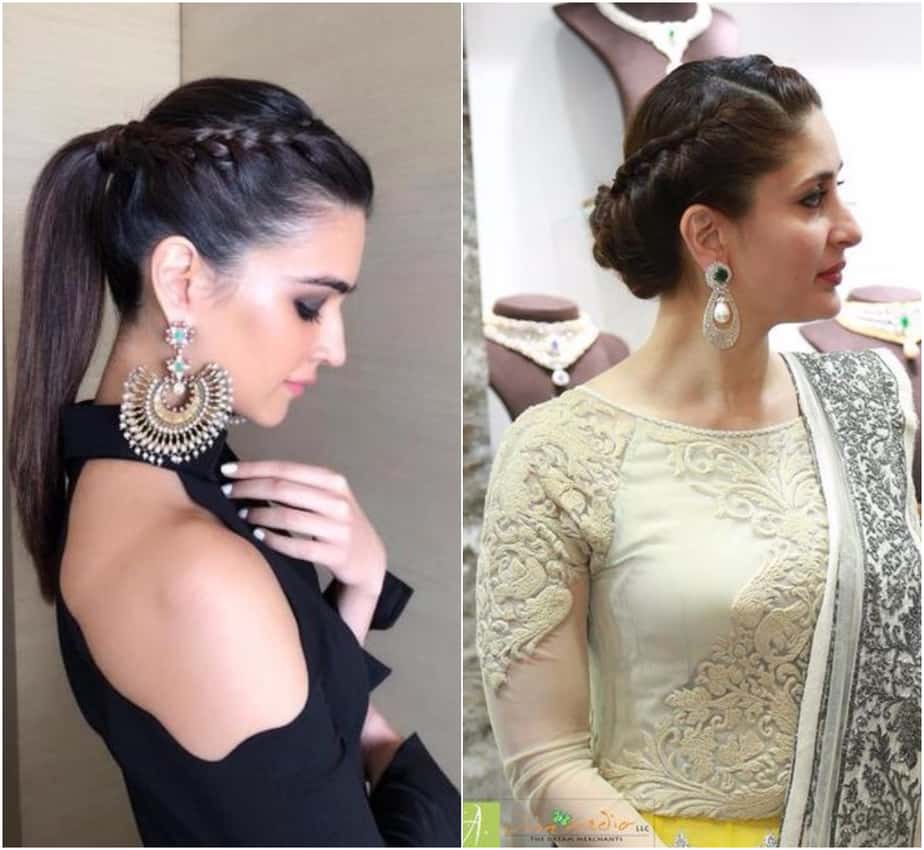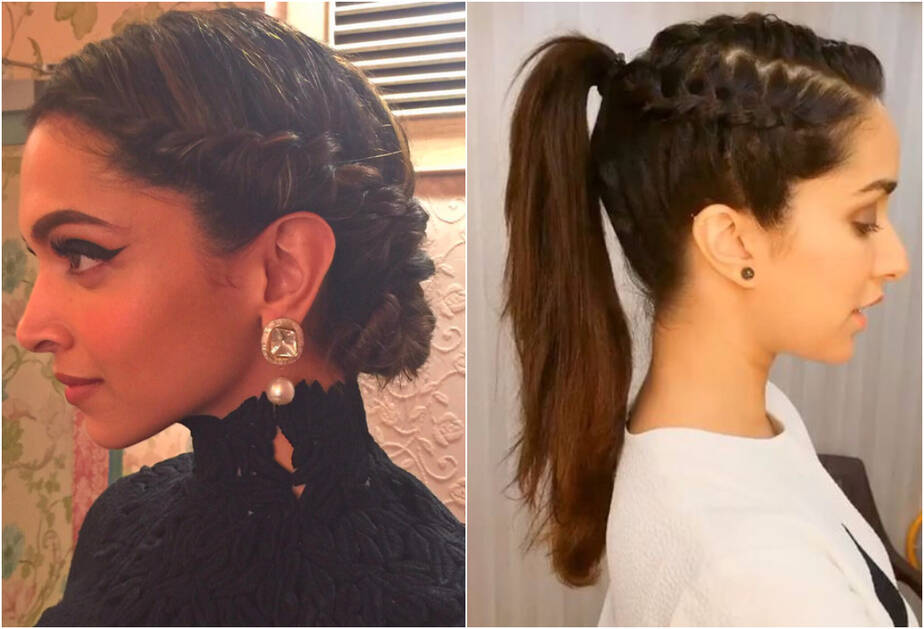 We all love braids! Especially on the hot days when you can't let your hair down. Instead of a simple one, upgrade your braid game with some easy and fancy hairstyles. Perfect for an ethnic outfit, the braided up-do will add a dash of quirkiness to your outfit. Opting for a messy braid or tidy, that's totally your call.
Traditional Bun with Flowers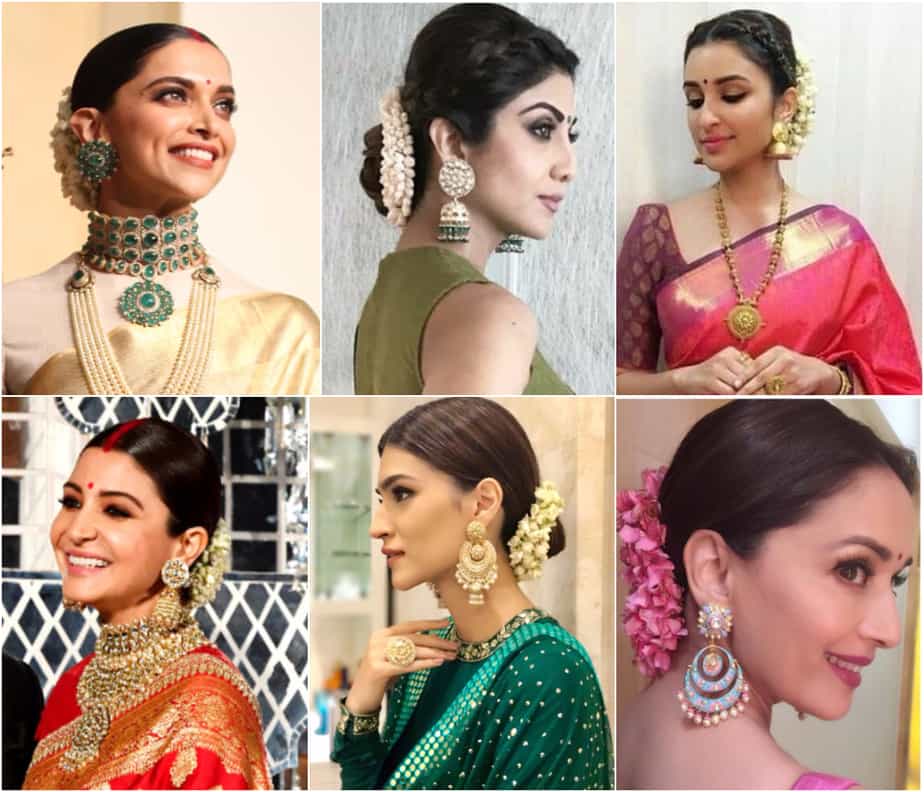 When you need to give a break from your trendy hairdos, get back to traditional classic low buns. In addition, throw in a gajra or flowers to add some more desi vibe to your ethnic look. However, be it an Anarkali or a silk saree, this hairstyle can never go wrong!
Bohemian Waves
The wavy half up and half down hair are one of the popular hairstyles. These subtle waves, twists and tiny braids all add up to the Bohemian vibe! In addition, this hairstyle has been in trend since forever. It is fuss-free, quick and easy! Also, it can go with an ethnic outfit as much as a fusion or indo-western wear.
Getting the perfect hairstyle that complements your ethnic outfit is now easy! Which one of these are your favorites?