Among many trendy saree blouse designs, Cape style blouse is quite a popular one among the celebrities. Celebrities like Deepika Padukone, Jacqueline Fernandez, Sonam Kapoor etc. were spotted flaunting this style. Anyone who loves to keep up with the fashion trends must pick this blouse style. Here are 7 unique cape style saree blouse designs to consider..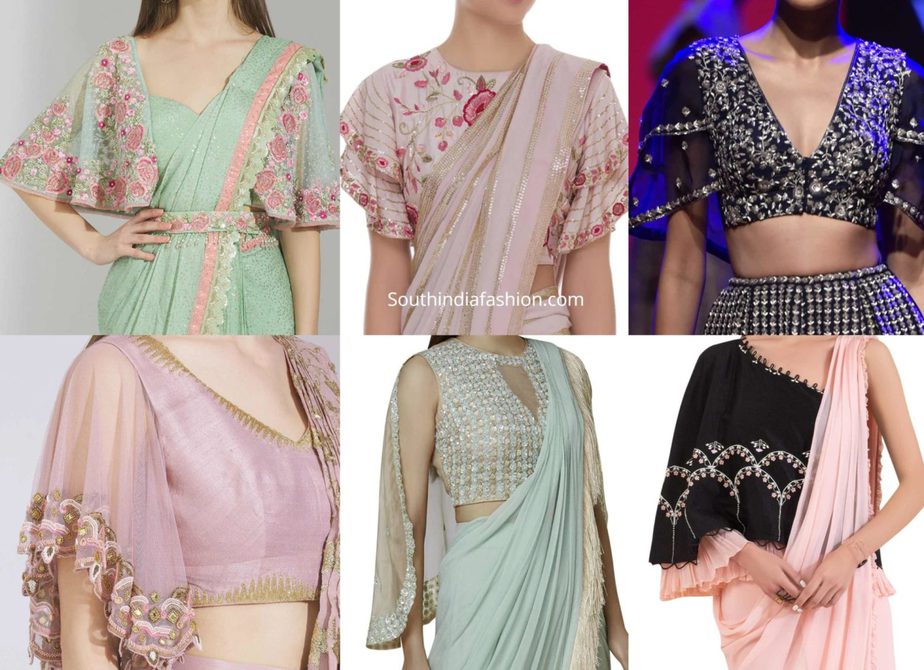 1. Cape style blouse with floral embroidered cape sleeves featuring sweetheart front neckline and square back neck.
2. Closed neck blouse with long cape sleeves.
3. Blouse with sheer net embroidered cape sleeves.
4. Layered cape sleeves blouse with floral embroidery all over.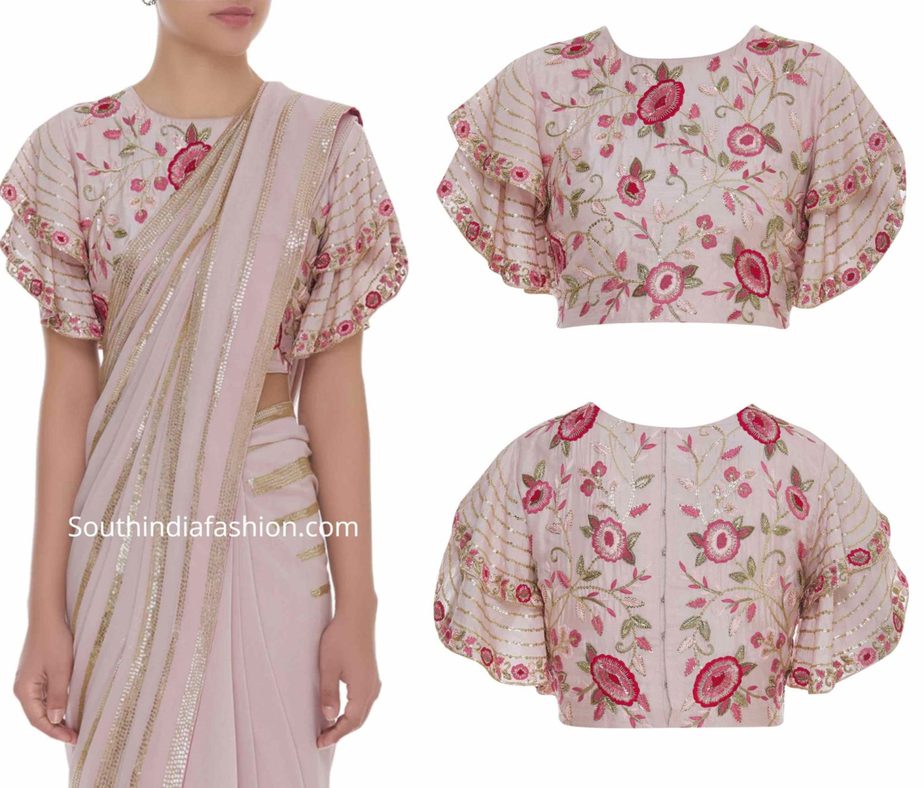 5. One shouldered layered cape style blouse.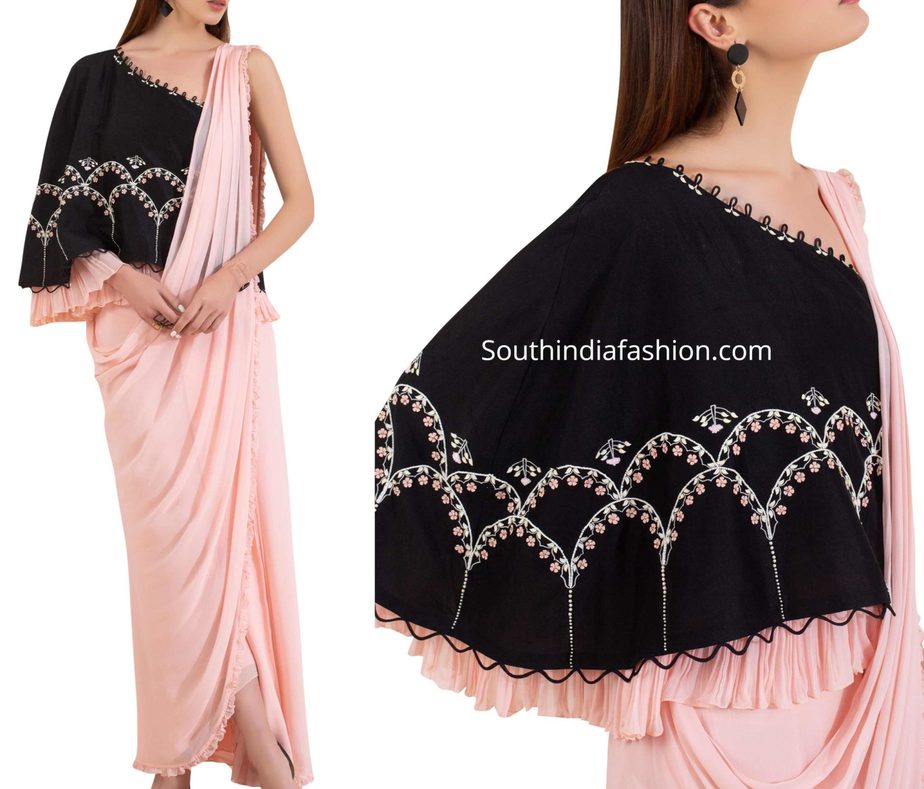 6. Sleeveless embroidered blouse with sheer organza cape attached on the back.
7. V-neck embroidered blouse with layered cape on the back.