Summers are all about lightweight fabrics and quirky prints!! Nobody wants to wear heavy embroidered stuff or fabrics like silk or brocades in summers. If you like to wear ethnics or fusion outfits in summers, we have found a new label for you to shop at. These Studio Prothoma blouses will surely make your inner desi diva scream in excitement!!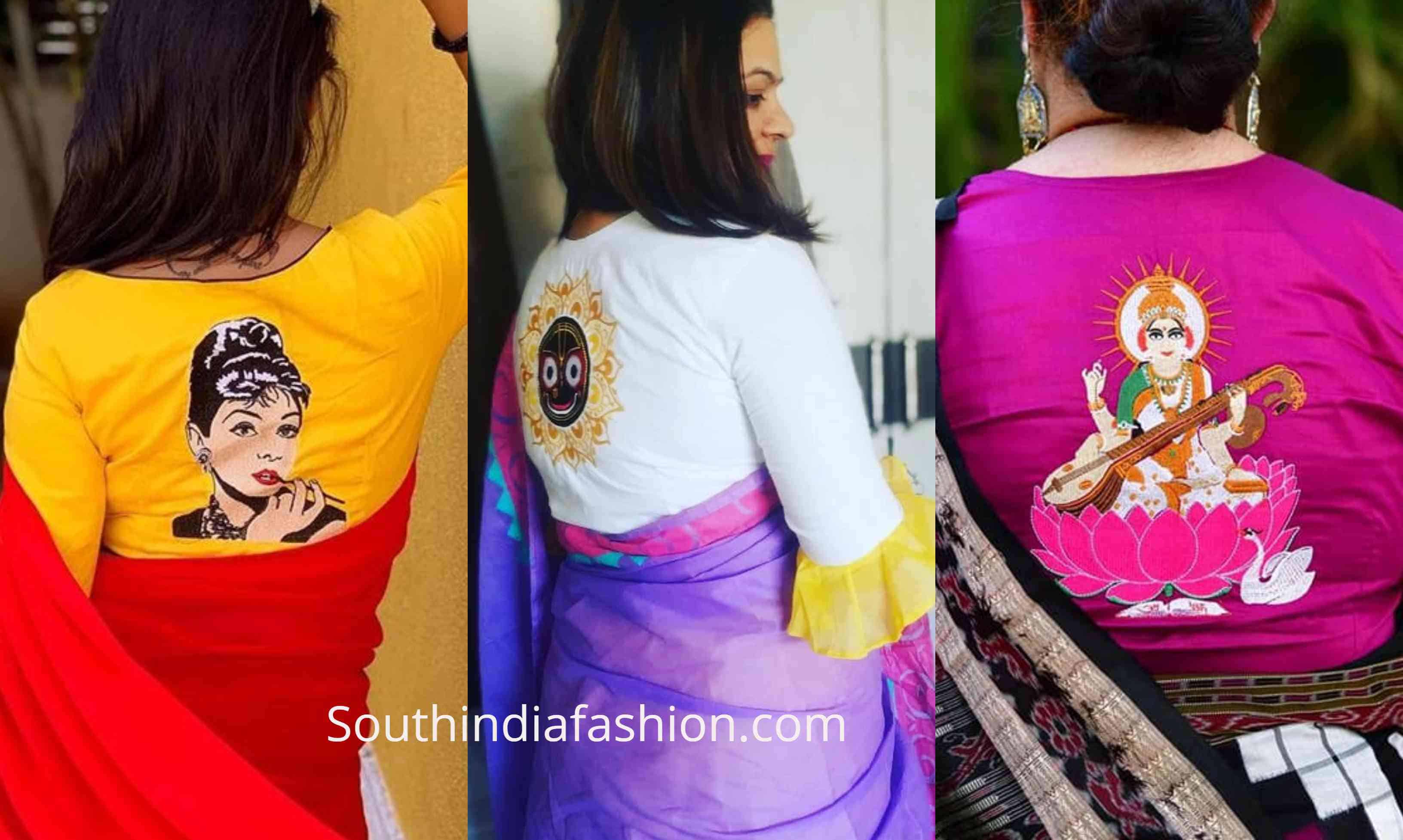 When we are planning to wear a saree, we spend hours and hours to select which one we want to wear. But very few of us spend time on selecting blouse designs. Isn't it? Selecting a blouse design is as important as selecting the saree. If you choose a beautiful saree but the blouse is not that good, the final look will not be that great as a whole.
Let us have a look at some of the interesting Studio Prothoma Blouses we found for you:
Studio Prothoma Kali maa blouse
This Kali Maa blouse from studio Prothoma by Veena Mitra is everything classy. This is such a great pick for the Puja time if you are a Bengali. You can also sport it for festivals or Pujaas with a classy saree in a solid color. It goes so well with the handloom saree in off white and will go equally well with a black georgette saree as well.
Peter Pan Collar blouse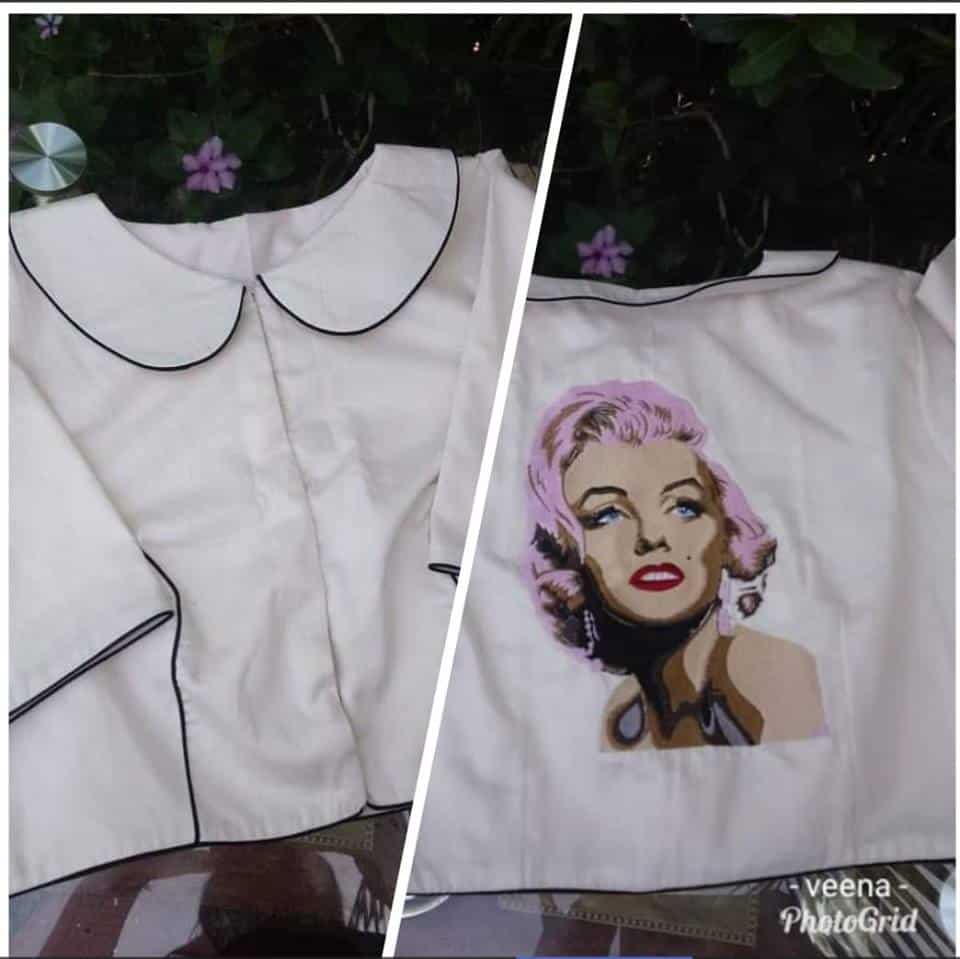 This blouse in white with a picture of Marlyn Monroe and peter pan collar is so peculiar. In the first look, it does not even look like a typical blouse.
This is what we are talking about. You can wear this piece like a blouse or style it like a crop top. This is probably our favorite and must-have piece from Studio Prothoma Blouse collection.
Audrey Hepburn Blouse
This bright yellow blouse with a graphic print of Audrey Hepburn at the back is as beautiful it can get. We love the fact that these blouses from Studio Prothoma have a contemporary touch to them. You can style it with a saree or a maxi skirt for a fusion look.
Colorful embroidered blouse
This black cotton blouse with colorful embroidery is such a cute piece. This studio Prothoma blouse can be styled in so many ways and worn with so many colors owing to its' colorful embroidery. It can even be worn as a crop top with high waisted jeans or wide-legged pants.
Jhumki Embroidered blouse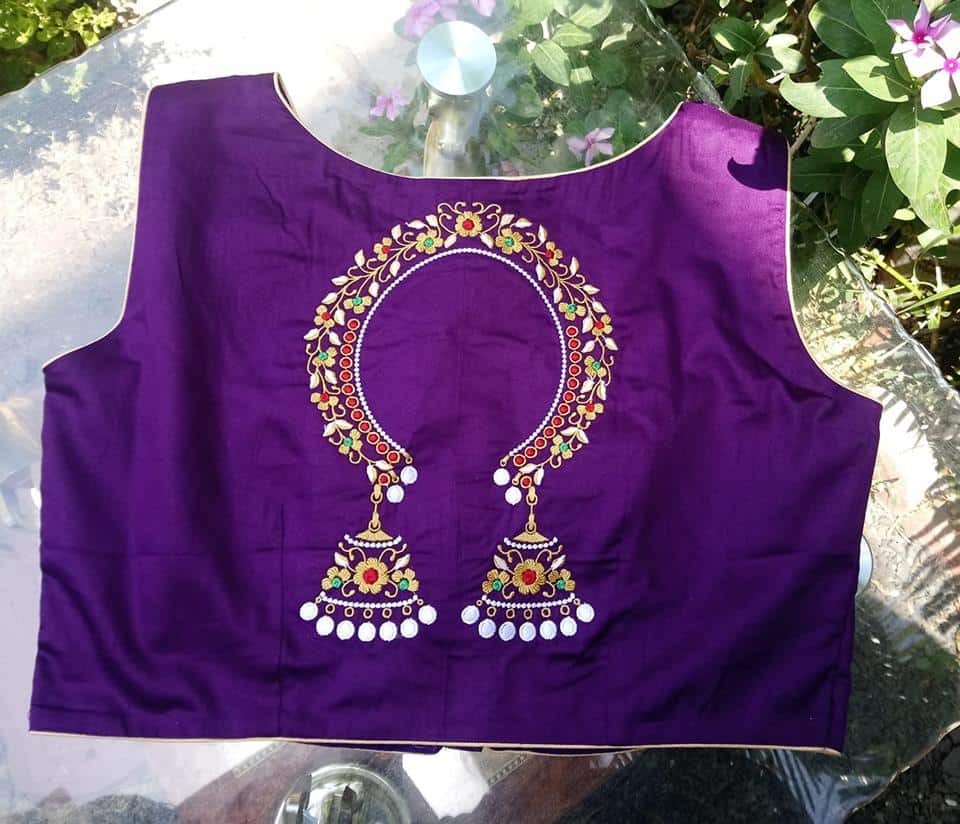 This Jhumki embroidered blouse is a purely ethnic piece and is perfect to pair with sarees for festive occasions. We admire the minimal work on the motif and how it is not excessively blingy. Hence it can easily be paired with your heavier sarees too. We can totally see it going perfectly with a hot pink Banarasi or silk Kanjeevaram.
Red Elegant Blouse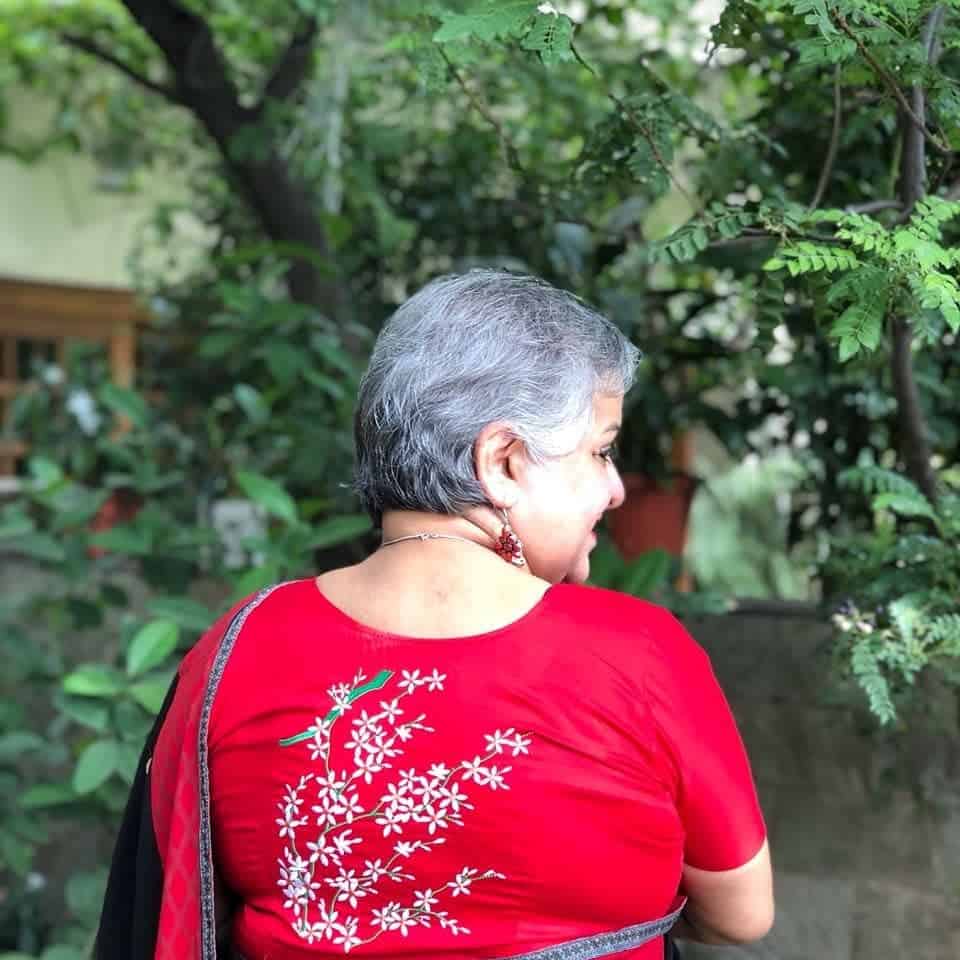 The designer has something for every age group. This elegant piece can be worn by women of all ages.
Summer Whites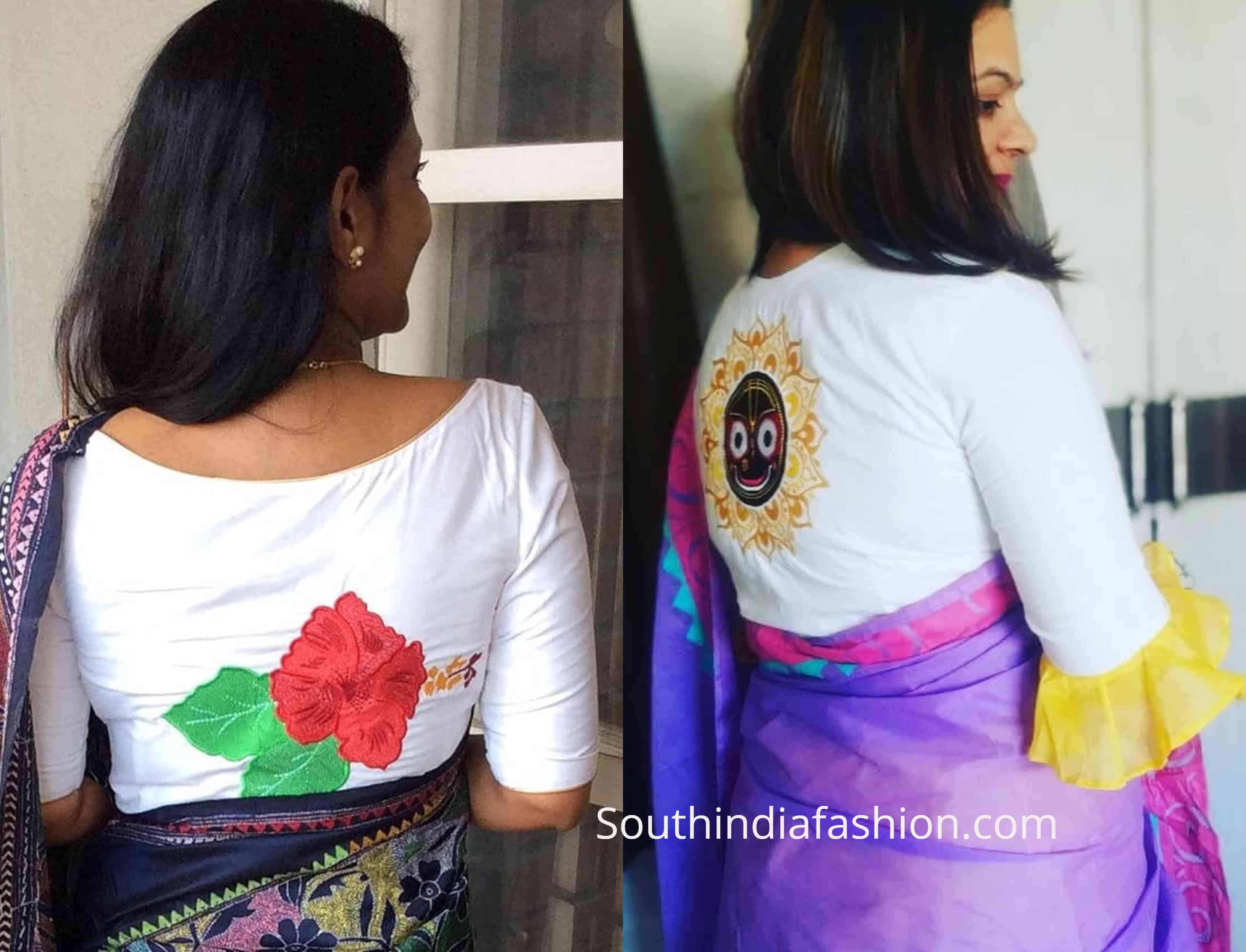 These white cotton blouses with interesting print & sleeves are ideal for summer.
Quirky Edgy Blouses
You can go for these blouses if you want something quirky and edgy and stand out from the crowd.
Goddess Durga Blouse
This silk blouse again is so appropriate for festivals and pujas. You can style this with a bright yellow saree.
Goddess Saraswati blouse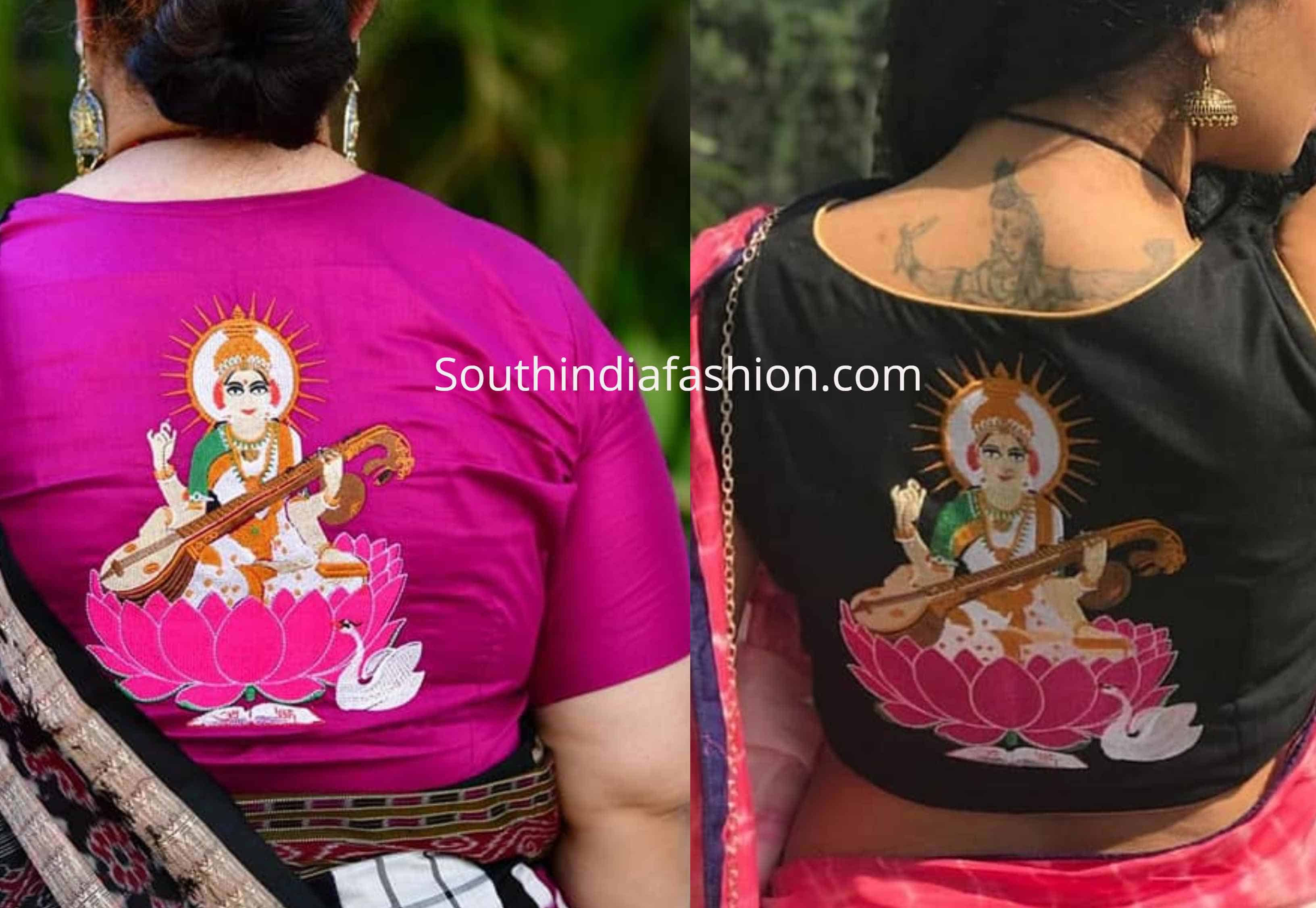 These blouses from studio Prothoma are so interesting. They come in a variety of colors and sleeve lengths. You can choose any.
So these were some of our favorites from the Studio Prothoma Blouses collection. You can check out their full collection and order from their Facebook and Instagram pages.
Instagram: https://www.instagram.com/studio_prothoma/
Facebook: https://www.facebook.com/studioprothoma