Sarees are the most essential part of every Indian woman's wardrobe. The beauty of a breathtaking blouse with the perfect fit is incomparable. The blouse completes the saree look and we believe, it deserves a lot more attention than the saree itself. A powerful blouse has the ability to give the saree a complete makeover. Silk sarees being the top most preferred sarees among all can be styled with beautiful blouse designs. Here are a few handpicked trending new blouse designs 2019 which are suitable for your classic pattu sarees.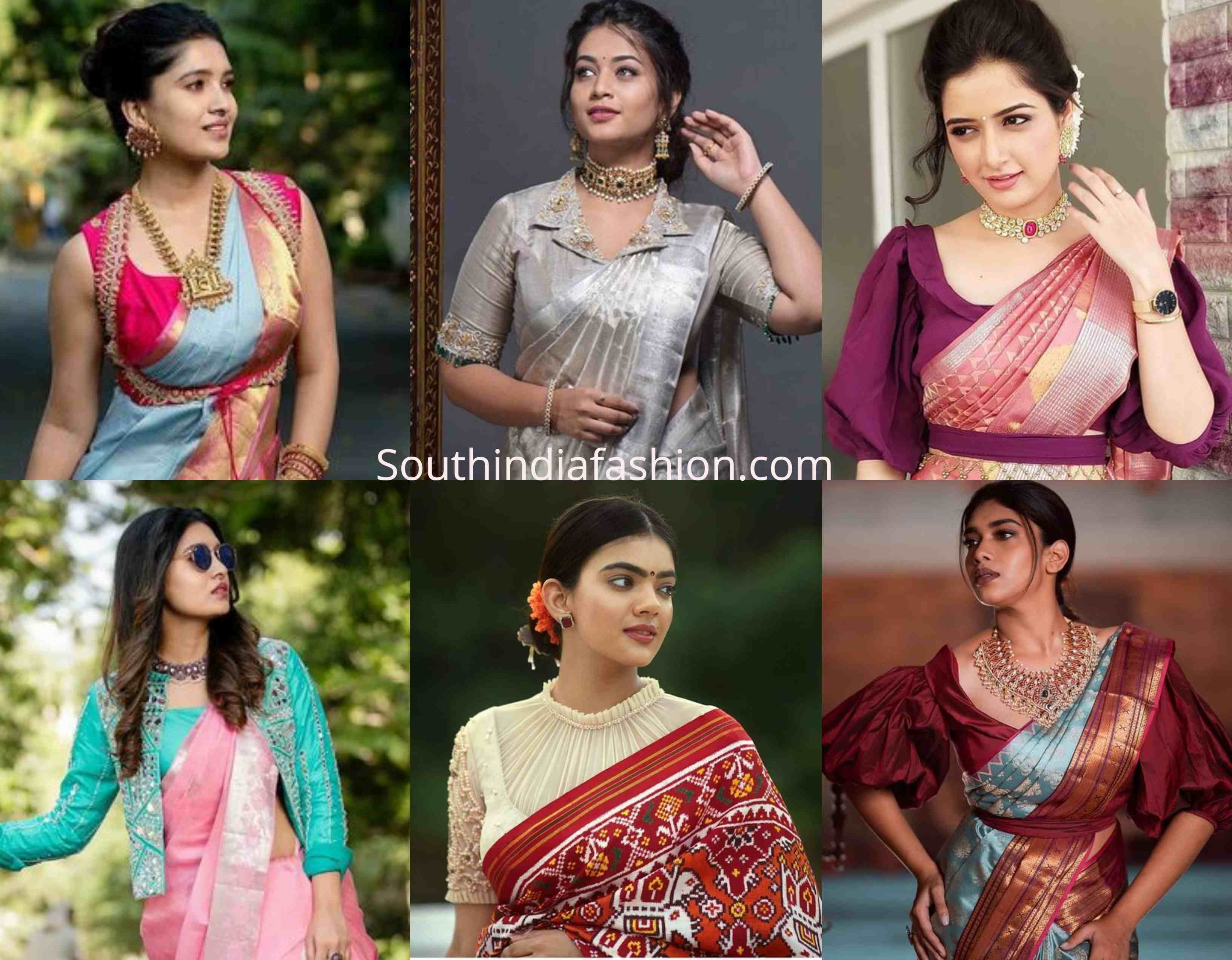 1. Jacket style blouse
The jacket style saree blouse adds a very classy and sophisticated touch to your saree look. This style is best suitable for formal meetings or even if you want to add an Indo western vibe to your traditional saree. Make sure to wisely accessorize when choosing this style.
2. Bell sleeves blouse
The trendy bell sleeves blouse adds a very graceful and a feminine touch. Glam up your traditional silks with saree blouses of this style and you are sure to make heads turn.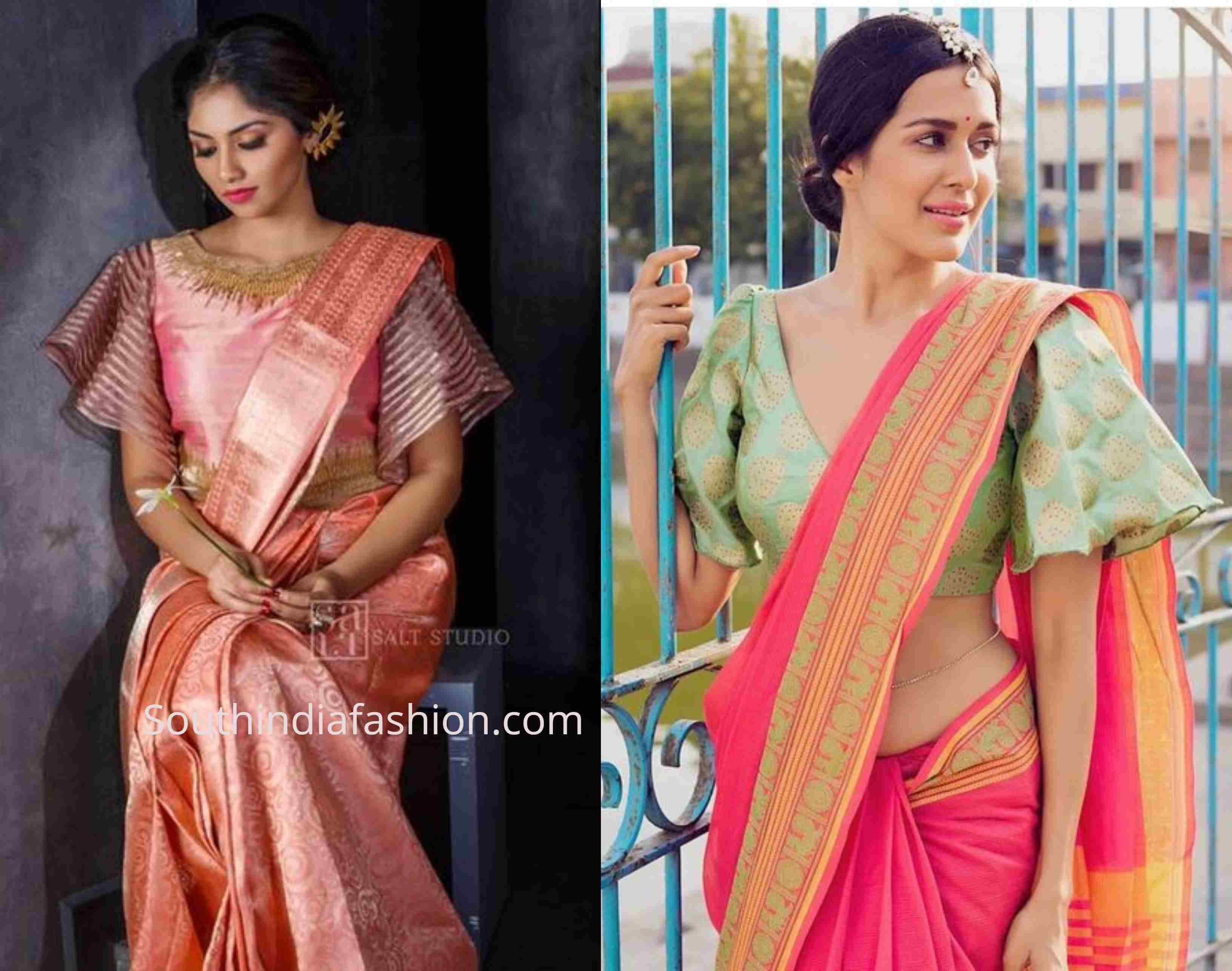 3. Overlap blouse
The overlap blouse looks super stylish and is an instant head turner. Alongside to the comfort, this style is very unique and enhances your waistline. A must try new blouse design 2019 if you want to make a bold statement with your blouse.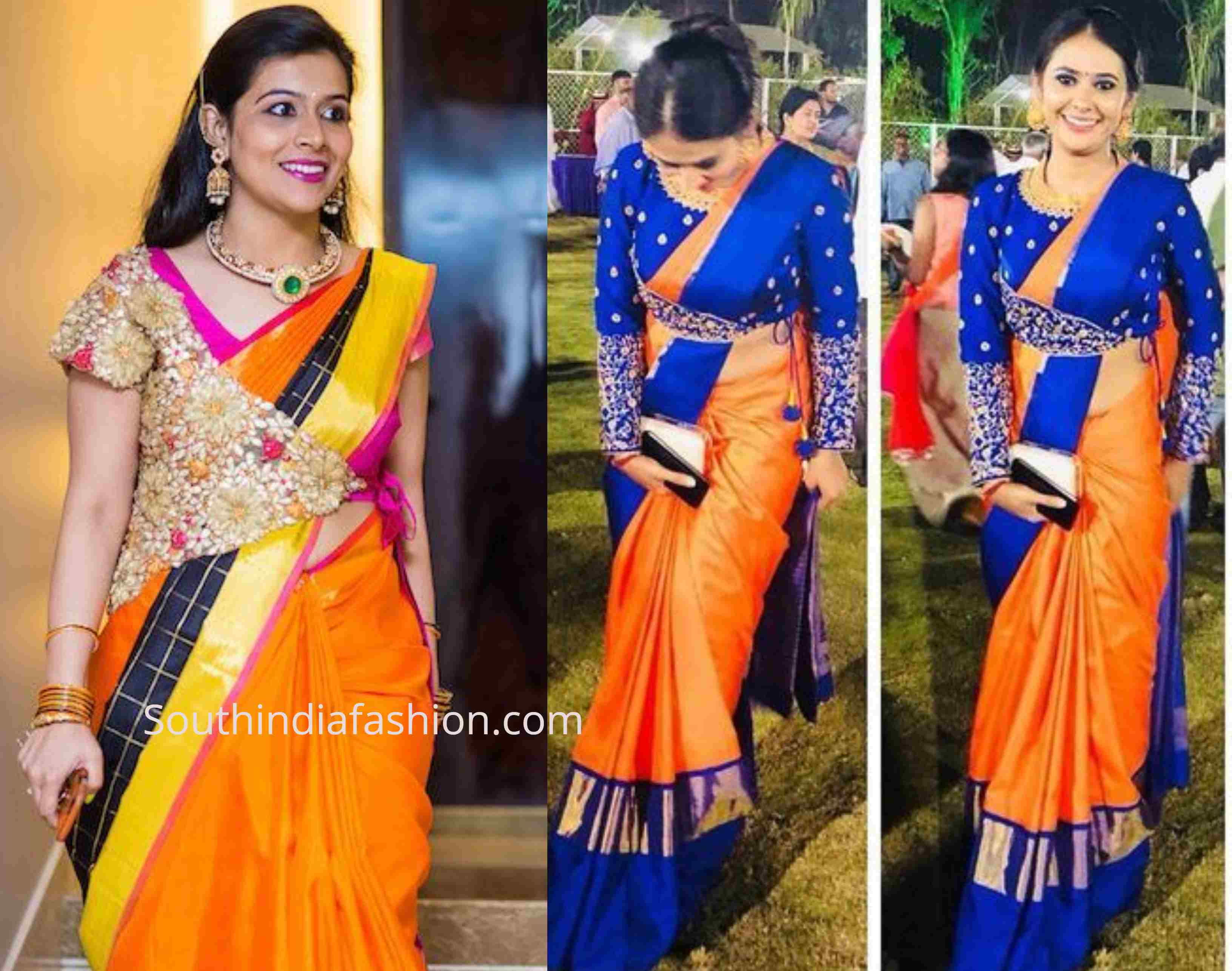 4. Blouse with belt
Blouse with belt is another option to enhance your waistline. This is the most preferred style if you want to attain a firm grip and be comfortable with your silk saree. The belt also adds a contemporary vibe to the rather conventional saree look.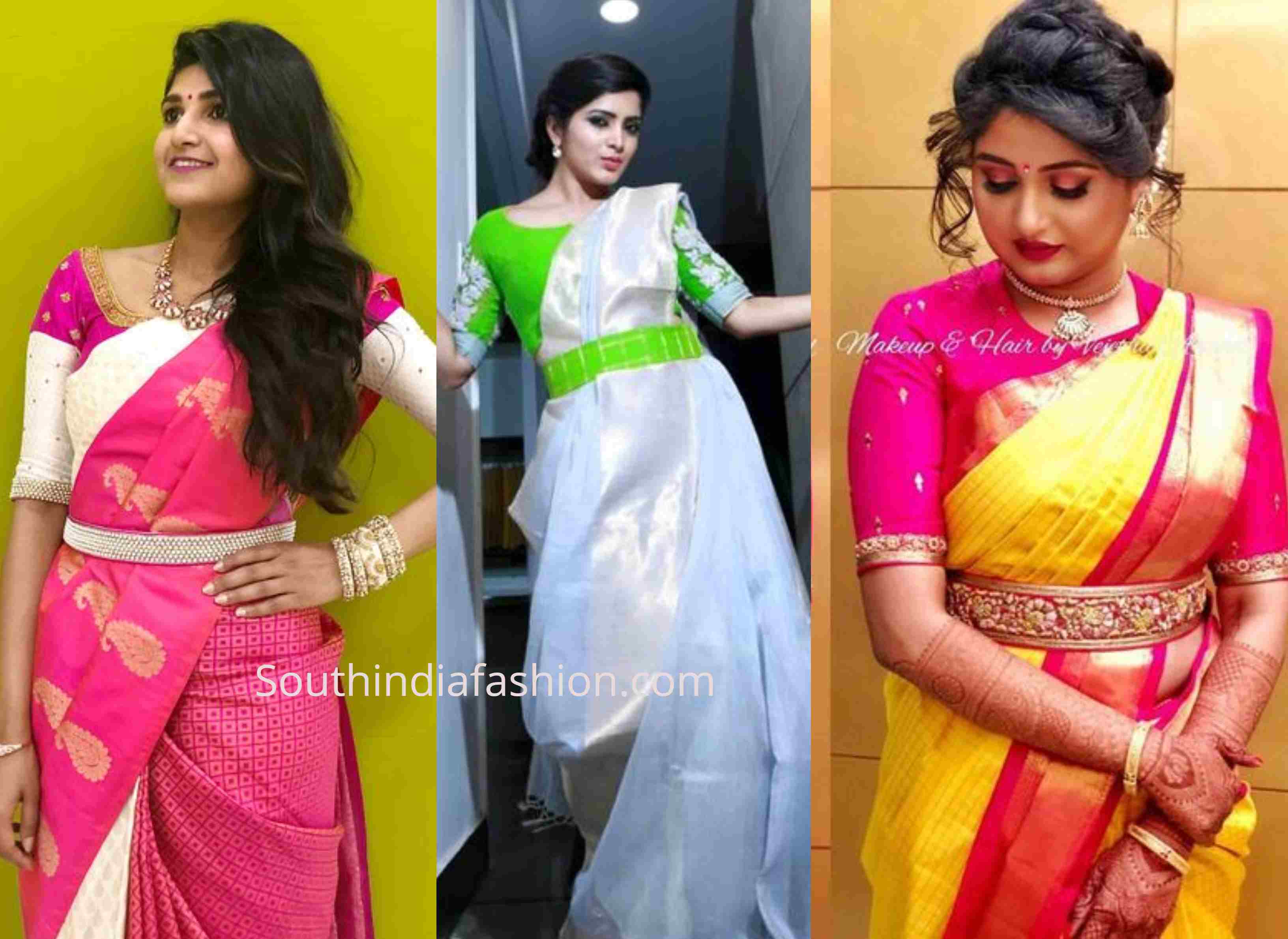 5. Peplum blouse
These peplum blouses look beautiful as western tops. Besides, why not flaunt them with our sarees and lehengas too. Peplum blouses are also one of the best options to camouflage your waistline.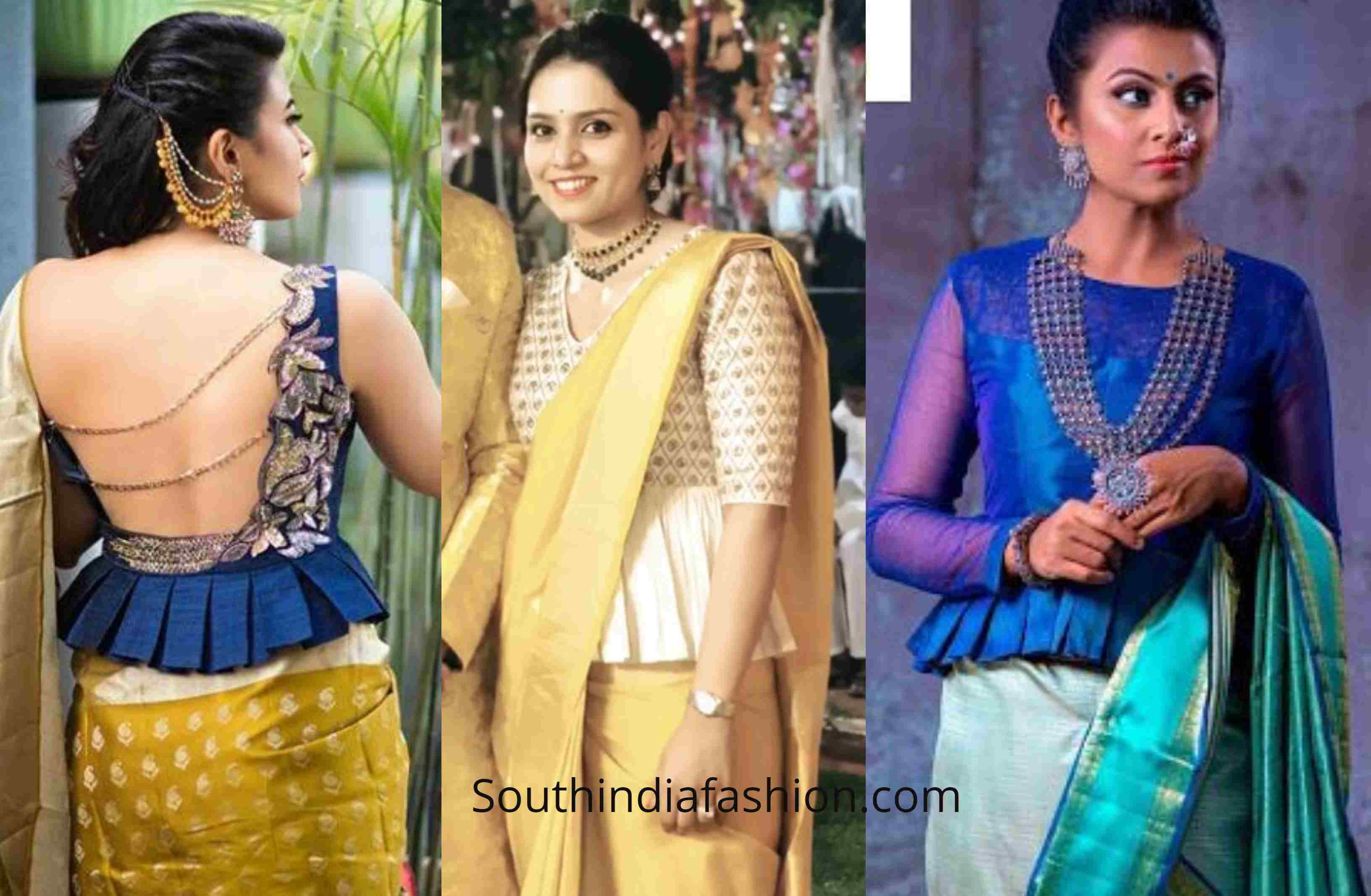 5. High neck long sleeves blouse
The high neck long sleeves blouses makes you look modest and super stylish at the same time. And the trick is to style it right. This blouse style helps you to go easy on the accessorizing as the high neck and full sleeves do all the talking.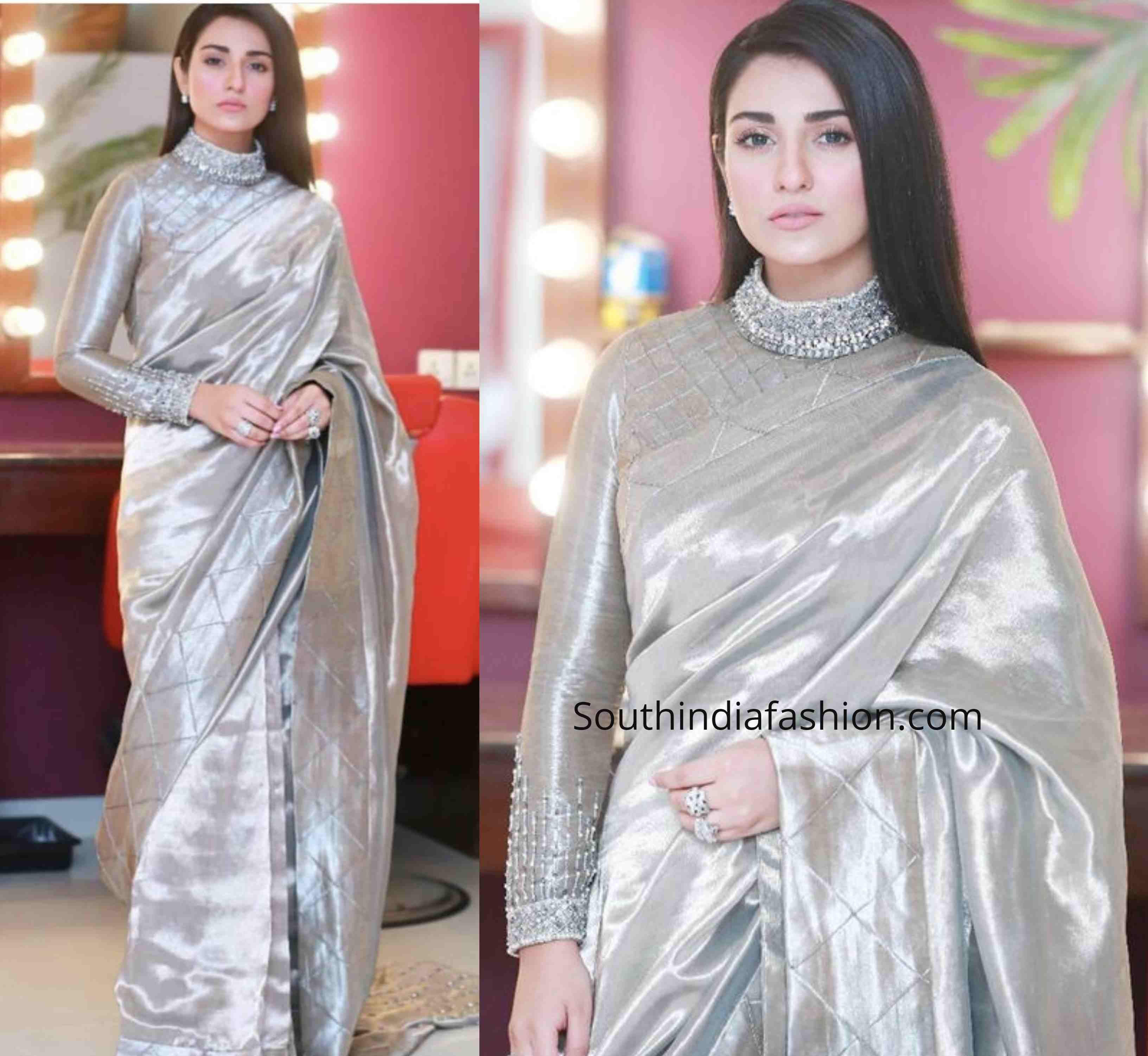 6. Ruffle sleeves blouse
A simple ruffle detailing on your saree blouses can change the entire game. From the basic traditional look to looking trendy at a whole new level, the ruffle detailing will set your saree look apart. So get going and add those little pleats to your blouse sleeve design.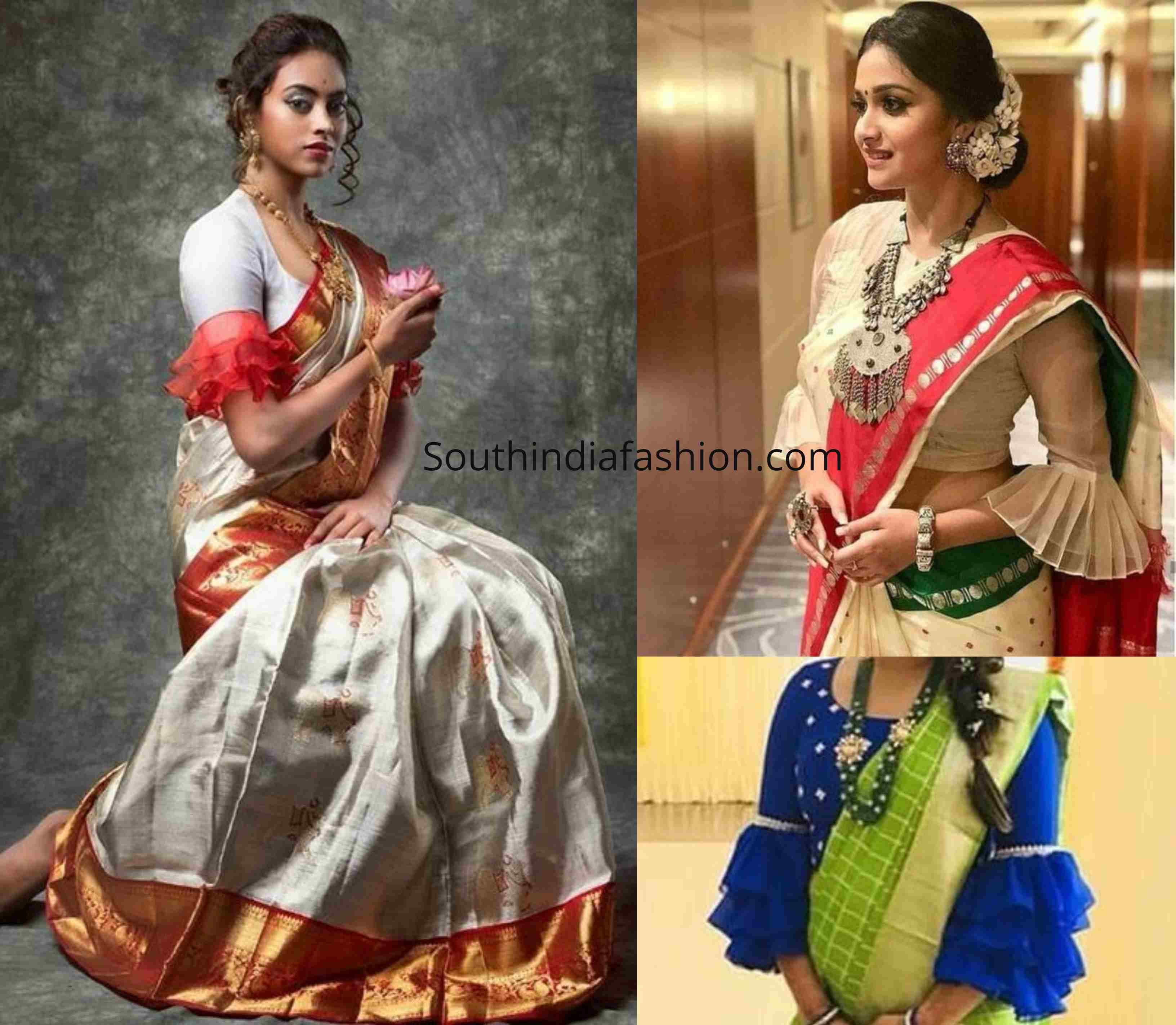 7. Balloon sleeves blouse
This new blouse design 2019 definitely needs to be worn with the right styling and confidence. The balloon sleeves blouses make a very bold statement and look best on slimmer personalities due to its voluminous pattern.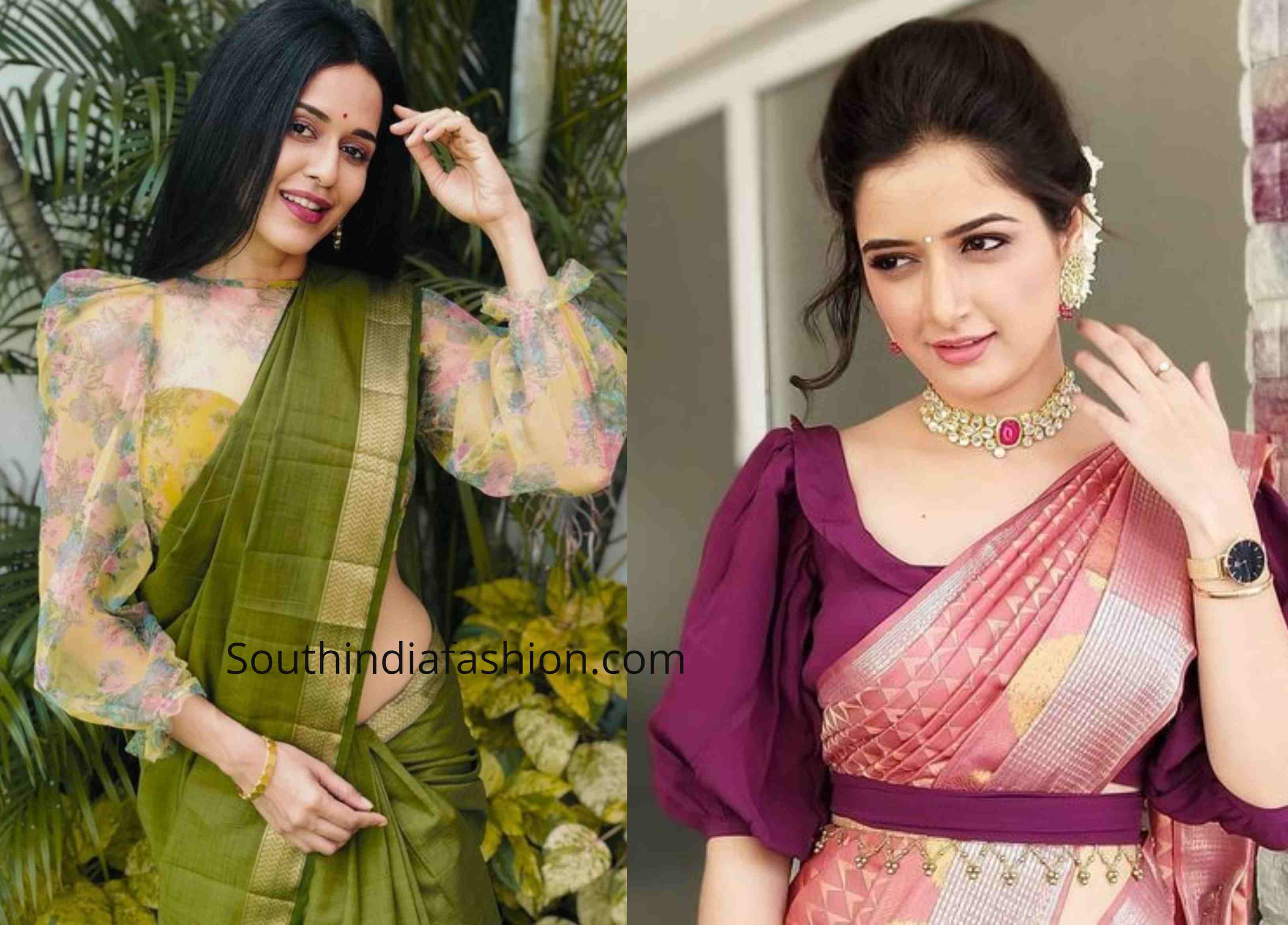 8. Peter pan collar blouse
Want to add a retro chic style to your usual saree look? The Peter pan collar blouse is the one to go for. This pattern never goes out of style and adds a very vintage feel to your sarees.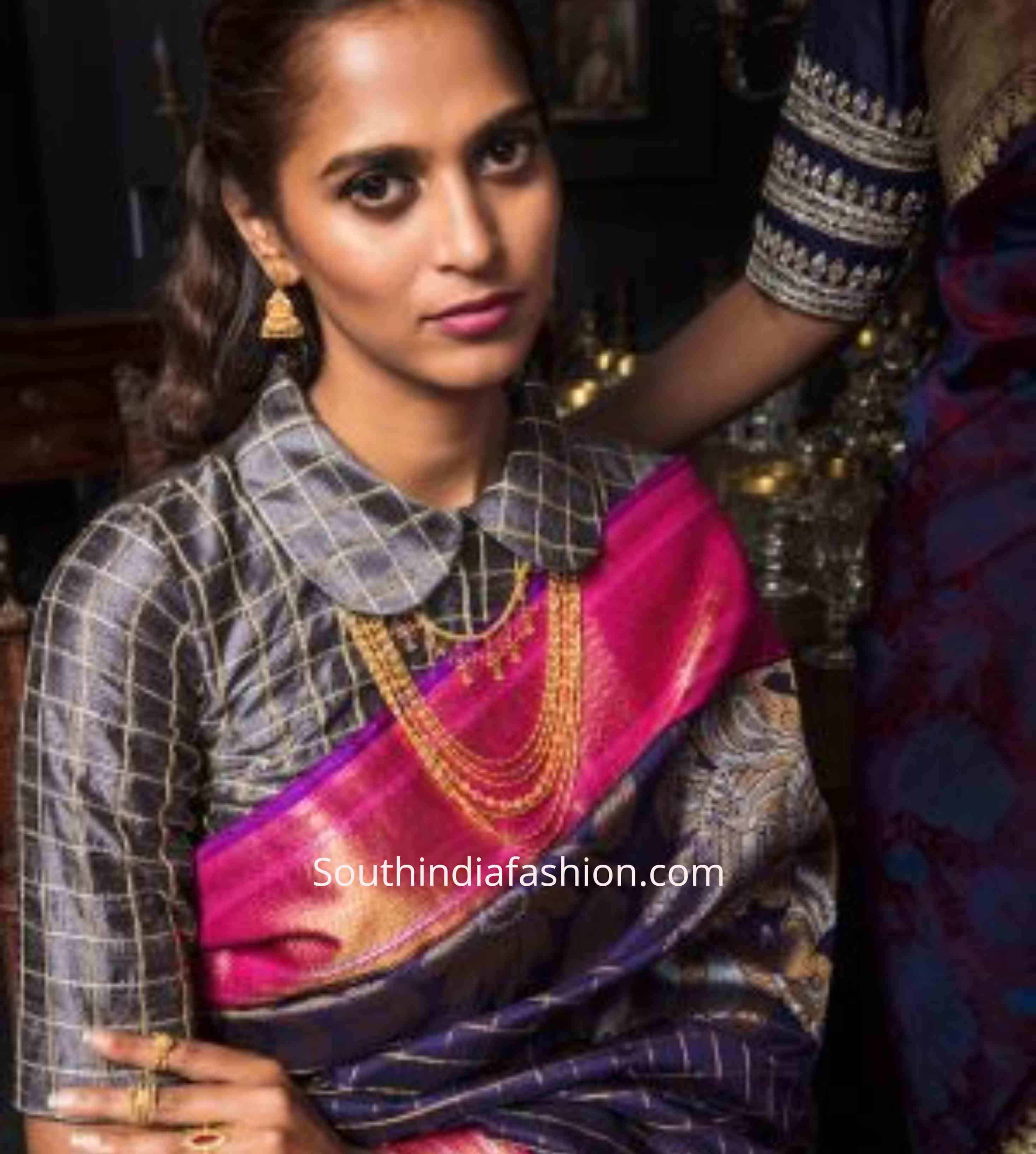 9. Shrug Style Blouse
Love flaunting sarees but with a western twist? The shrug style saree blouse design addsutmost comfort to your saree look and look trendy too.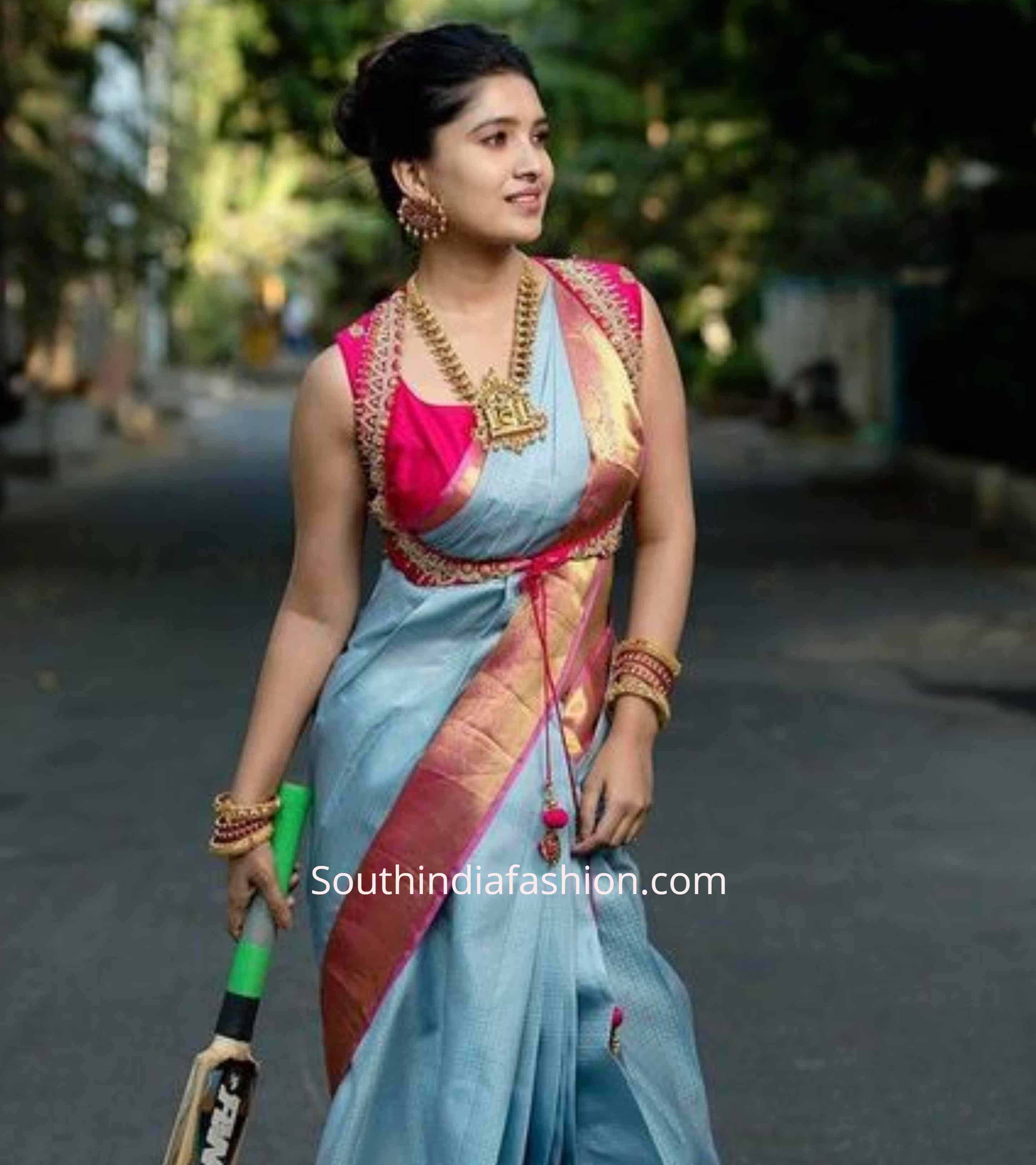 10. Layered Frill Sleeves Saree Blouses
Layer your blouse sleeves with numerous frills and give a voluminous look. By doing this, the entire attention will go to your blouse. You can also add a belt to enhance your waistline and balance out the look.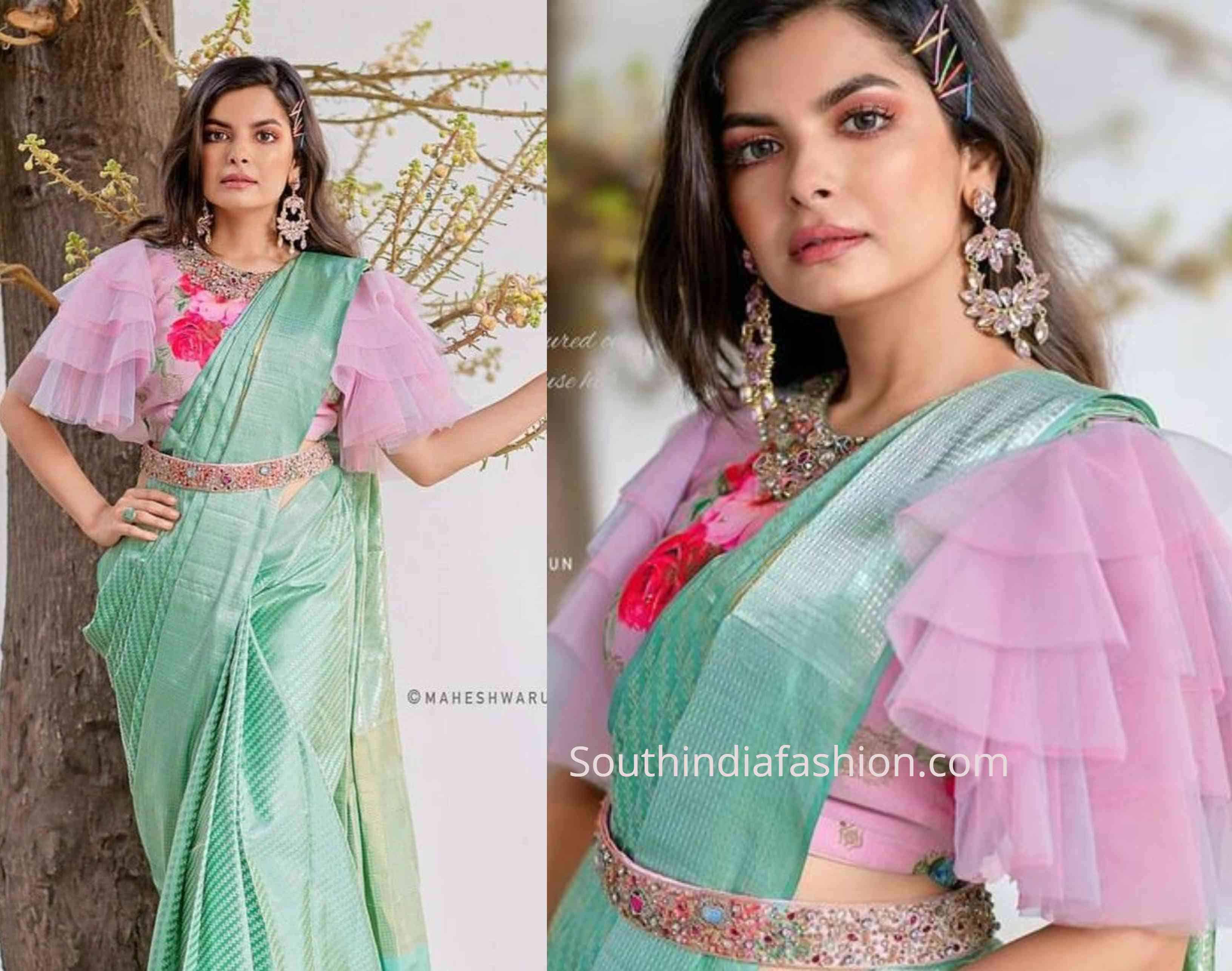 11. Frill Collar Saree Blouse
The frill collar saree blouse is the perfect combination of trendy and modest. If you want to do both and still play safe, then this new blouse design will definitely not let you down.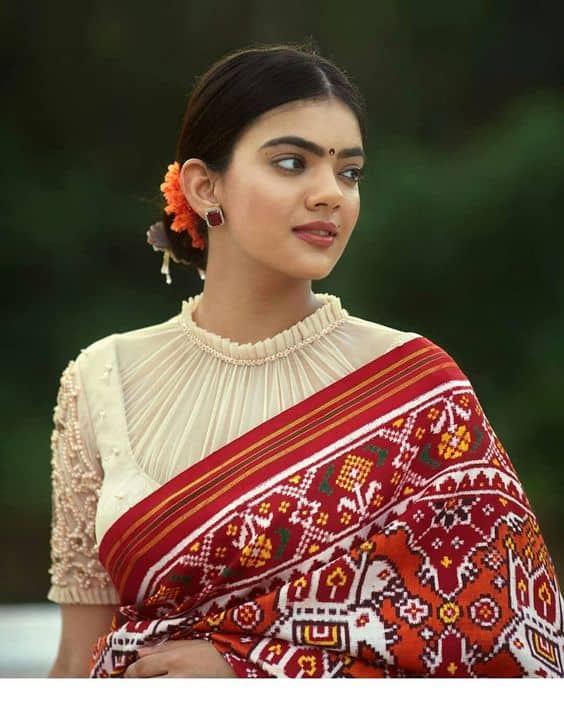 12. Back Knot Saree Blouses
Show off your skin and yet be comfortable in the back knot saree blouse designs. Fasten your deep back neck cut-outs with tassels, bows or borders. This style is super trendy, versatile and easy to carry.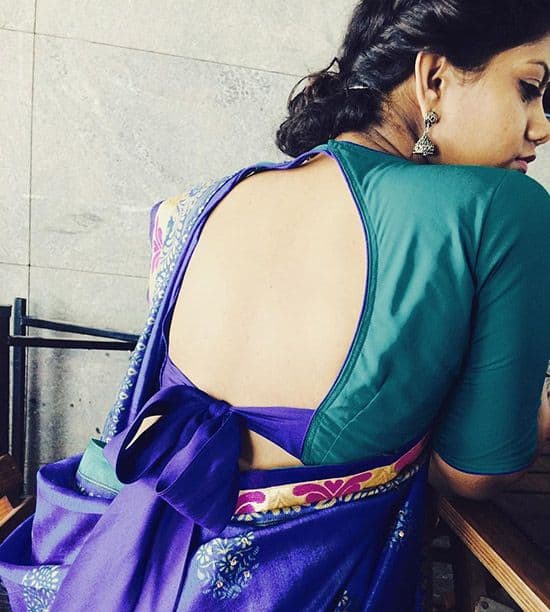 Whatever your style or personality maybe, you are sure to find your favorite style from these handpicked designs. Which one is your favorite? Let us know if you have tried any of the above new blouse designs 2019.