In India, most working women prefer wearing sarees as their professional or office wear. Considering the environment at your workplace, your saree draping should be on point. You have to be conscious of not showing too much skin, and that it should sit under the formal wear criteria. It's obvious that draping an office wear saree is not the same as draping it for an outing or event. It is essential that you nail the professional saree look in a way that it seems highly comfortable, effortlessly stylish and speak your attitude and poise.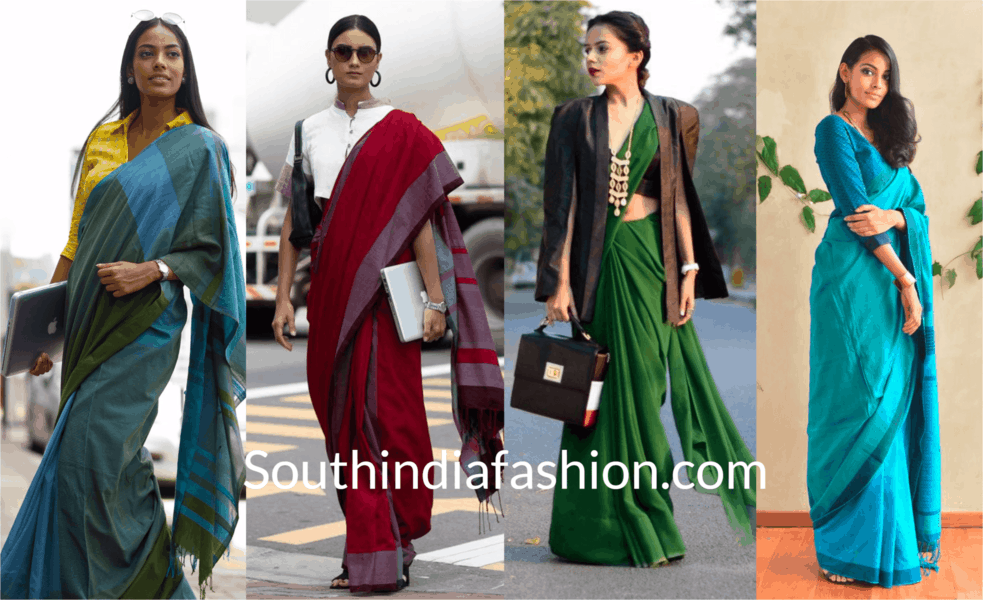 You should dress to impress and put your 'boss lady' image up front. You don't have to worry about achieving that look as we are here to tell you how to nail and unlock that professional saree look.
Scroll away and find out the simple tricks of the trade –
1. Color Palette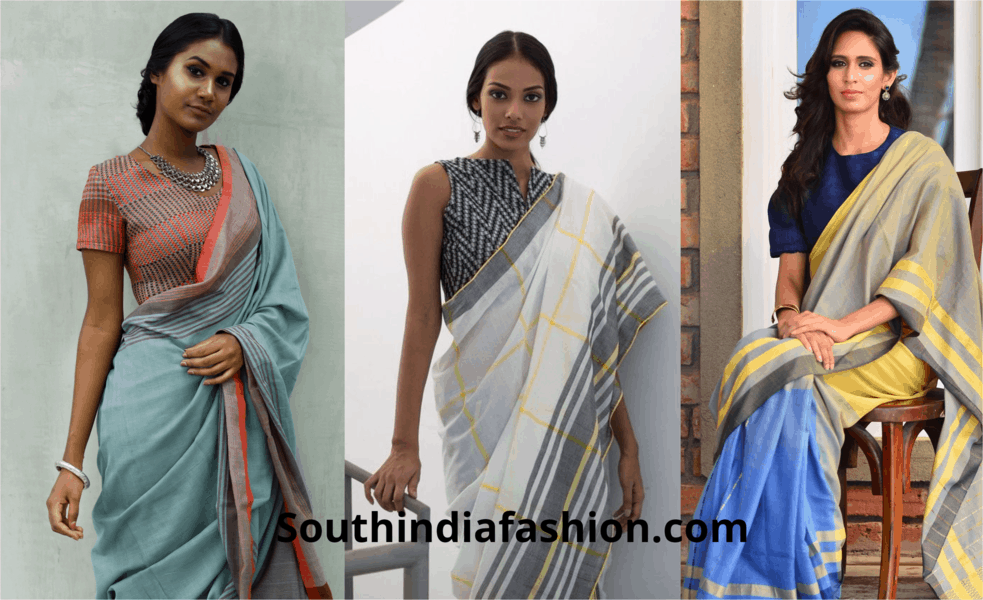 To achieve the professional saree look, one must avoid choosing in-your-face bold colors. Always opt for pastels, neutral and soft colors that bring out the professional quality without looking over-the-top. Always pick mellow -pastel hues or earthy tones to bring out the finesse in your professional saree look.
2. Texture and Fabric
Ditch your big bordered silk sarees or boldly printed sarees and go for the simpler natural or handloom ones for your office wear saree look. With the current hot trend of linens and cottons, you would find some really pretty options that wouldn't make you look like an overly-elderly.
Shop formal office wear sarees online HERE!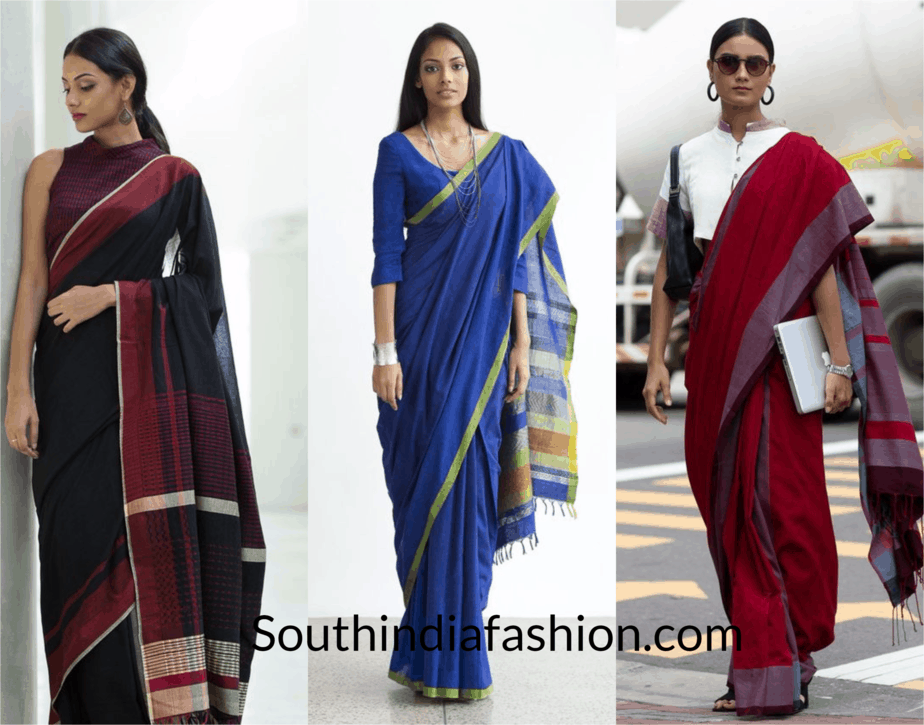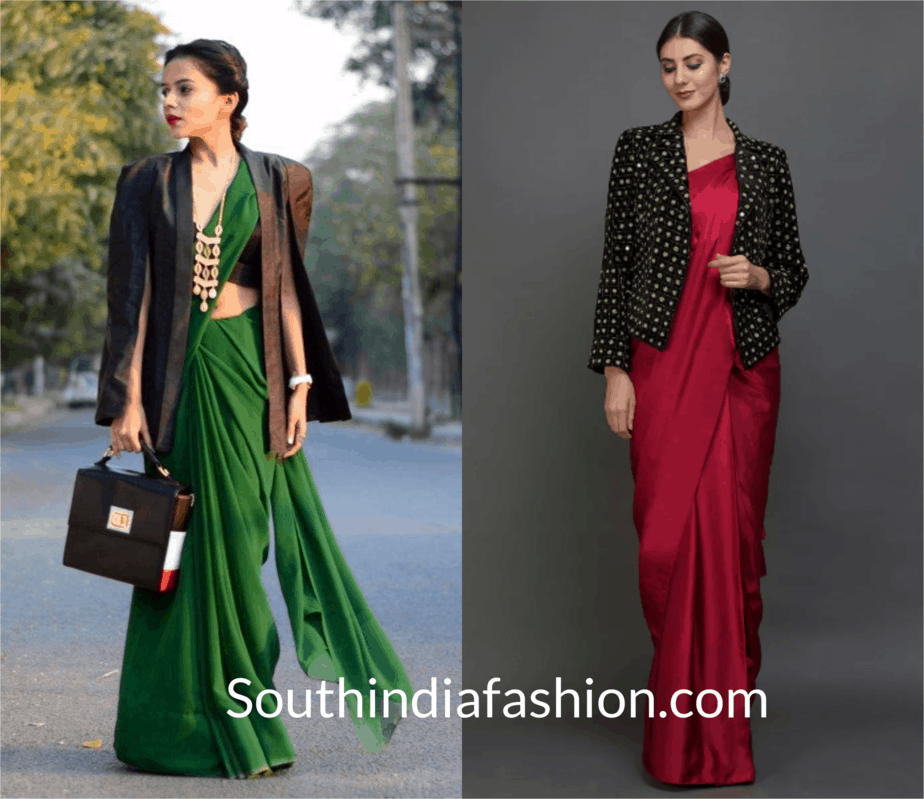 Handloom cotton, linen, cotton-silk, ikat, Chanderi, tussar etc. would be ideal for the everyday office wear saree use as they are hassle-free, light in weight and stay in place throughout the day. And save your chiffons, georgettes, crepes, and satins for those office parties.
3. Office Wear Saree Draping Style
No matter how shapely your waist is, showing off your midriff at work is a big NO in every professional look aspect! Keeping your work environment in mind always opt for a crisp style of draping your office wear saree. Remember to pin it well as you can't take too many breaks – too often just to fix your saree. Always ensure you have pinned up your pallu and pleats well. Walk around to make sure you are comfortable in your saree.
4. Tips To Remember –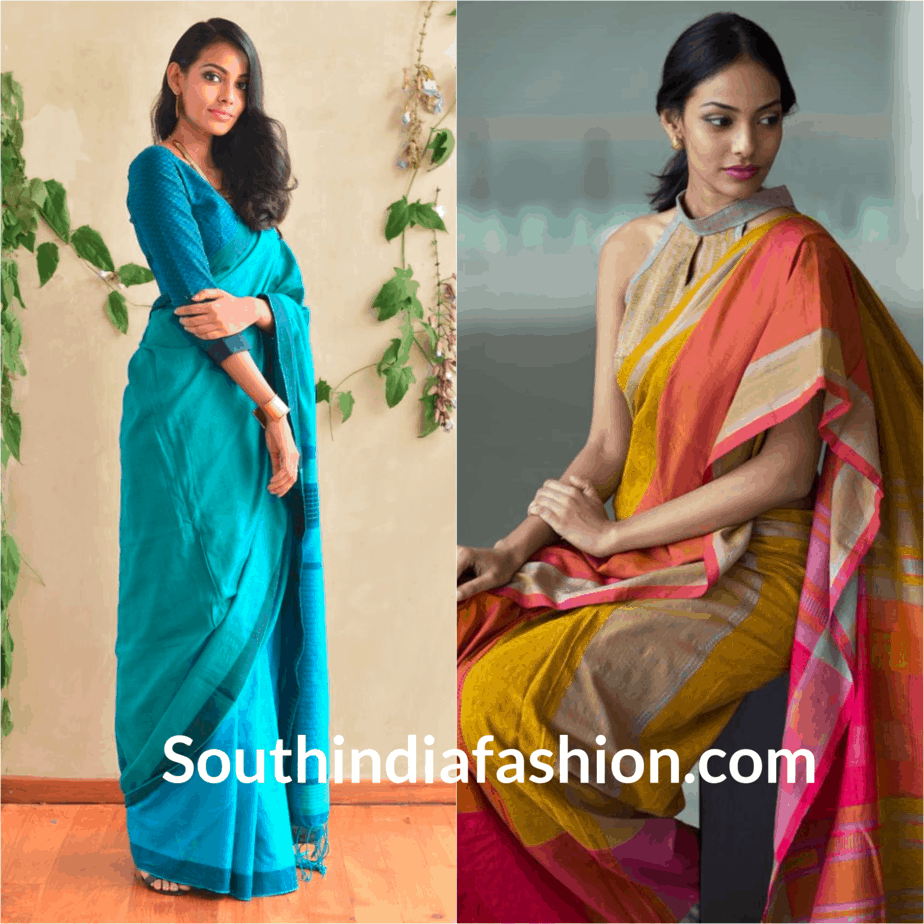 Bold prints or patterns and see-through sarees are a big no-no.
Keep your makeup bare minimum. Opt for neutral lips shades.
Blouse style should be comfortable – not too tight, not too loose.
Opt-out of low or plunging necklines for your blouse.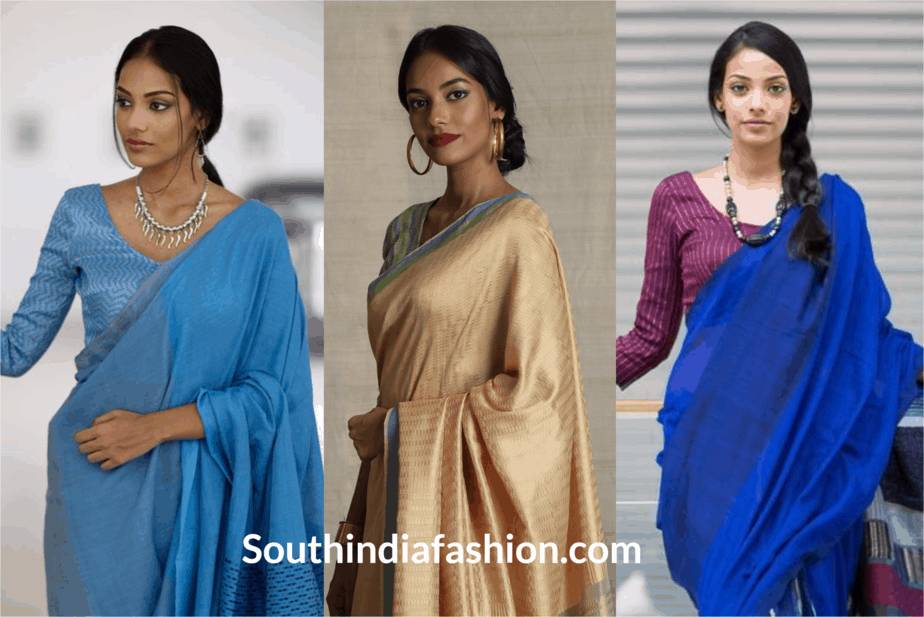 Sleek ponytails, hair buns, braid or a simple blow-dried hair are few styles that reflect professionalism.
Do not deck up too many accessories and jewelry.
Be it office going ladies, Teachers, Headmasters, and even an Air-hostess; they all prefer wearing the 6 yards of elegance to work. The Boss Ladies of India like External Affair Minister – Sushma Swaraj, Defence Minister – Nirmala Sitaraman and even chairperson of the Infosys Foundation and renowned Writer– Sudha Murthy, they all have created a patent image in our minds with their sheer poise-ness by wearing a saree to work.
Doesn't saree seem like a better and appealing option now?