What type of office wear jewellery will be suitable and fashionable?
Who doesn't have desire to dress up in a trendy and fashionable way? Yes, we all urge to look fashionable but, matching such style at a workplace is a challenging task. And, when it comes to selecting office wear jewellery, the task become more complex. Flashy jewelry and noisy bangles can instantly prove distracting rather than making a trendy style. Hence, to match the office outfits, you must consider decent jewelry that obviously has no noise and no flashing features.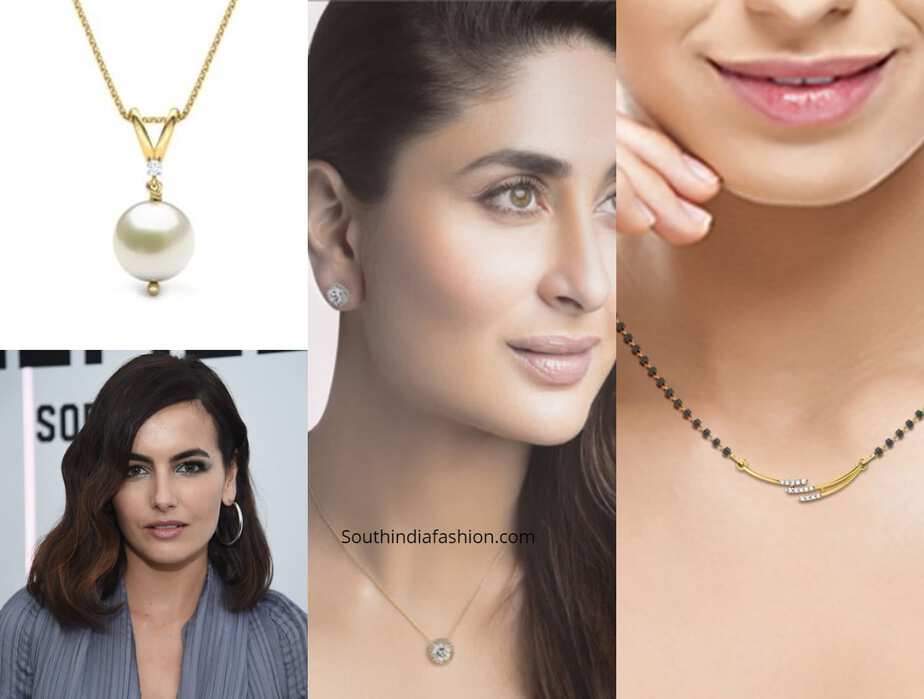 For this reason, mostly women prefer to not experiment with office wear jewellery and stick with statement wrist watch as regular choice. However, you don't have to sacrifice fashion and style in the name of maintaining the office decorum. Here are the must read tips to shine with office wear jewellery.
The Classic Way Of Styling – Evergreen Office Wear Jewellery
To add a style quotient to your everyday office wears, choosing classic jewelry pieces can serve a great way. The daily wear jewelry can instantly improve your look in the office and compliment personality. However, don't go for bling – bling pieces and choose minimal approach for work-wear jewelry pieces.
Pearl and diamond jewelry pieces can help to decently accessorize formal look. More upon it, these chic pieces perfectly suit the basic rule book of choosing statement office wear jewelry. Not too shiny and low profile designs of such classical jewelry pieces are easy to match with formal wears.
Here are some of the evergreen office wear jewellery pieces that can add stunning glam edge to your everyday formal wears-
Dangles, Small Hoops Or Stud Earrings
Choose complimenting stone work stud or little danglers or hoops earrings to match your office wear shirt or kurtis. This kind of jewelry pieces looks elegant and adorable with both ethnic and western office wear dresses. Rounding up the whole look with matching clutch and bellies will speak for itself!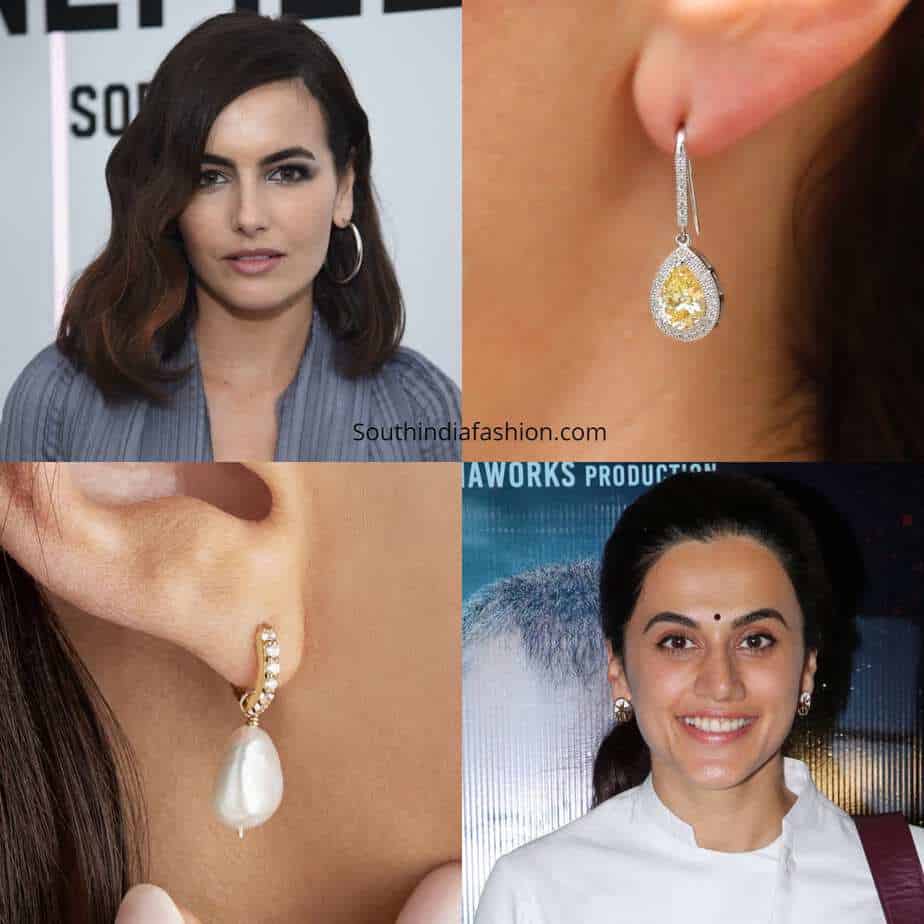 Delicate Chain with small pendants and simple Mangalsutra
Pencil skirt or pant or ethnic salwar kameez and even saree, you don't have time to think much as early hours of the day are the busiest. And, in this rush hours who can spare time to wear office wear jewellery according to the outfit. Hence, you must have readily available accessory pieces to get along with your formal outfits. Continuing this thought, a delicate chain with simple diamond or gemstone pendant can really solve your purpose. This simple jewelry can earn inevitably captivating look and make you feel confident.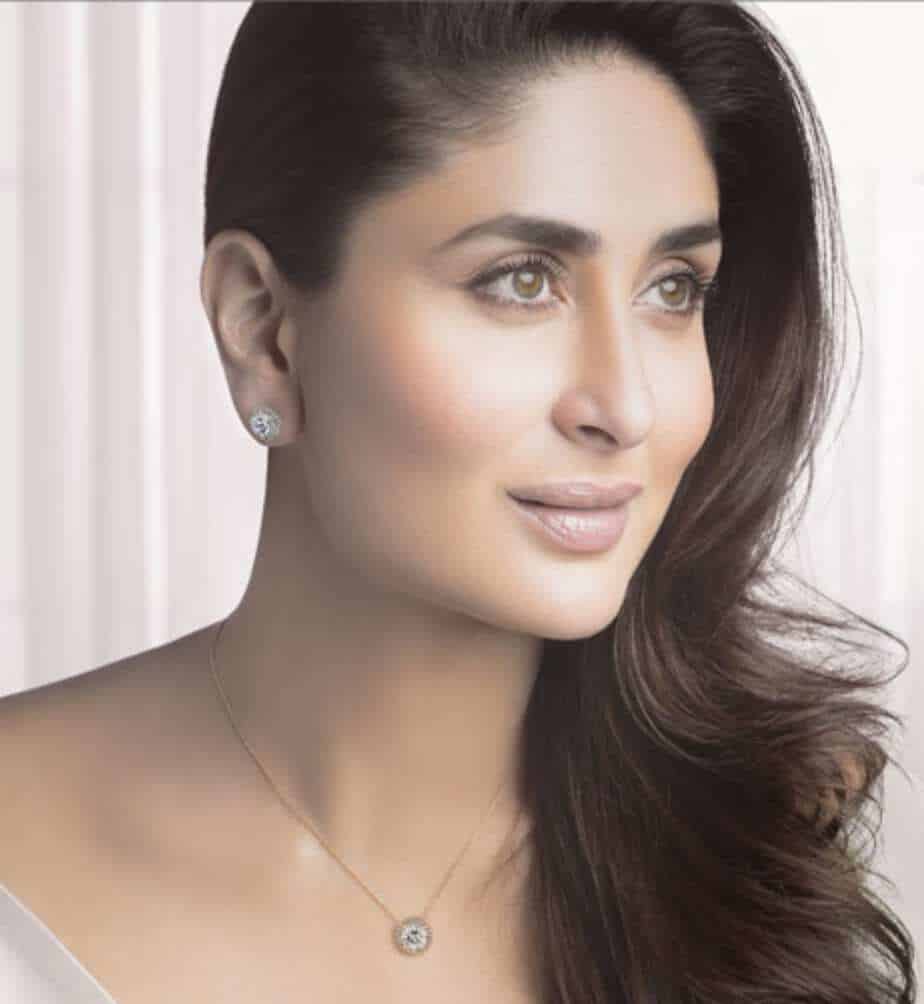 Simple trick for accessorizing correctly along with office wear is sticking to the simple formal outfits and let diamond pendant around your neck do all the talking. Similarly, avoid wearing heavy gold mangalsutra to office and choose simpler and elegant designs.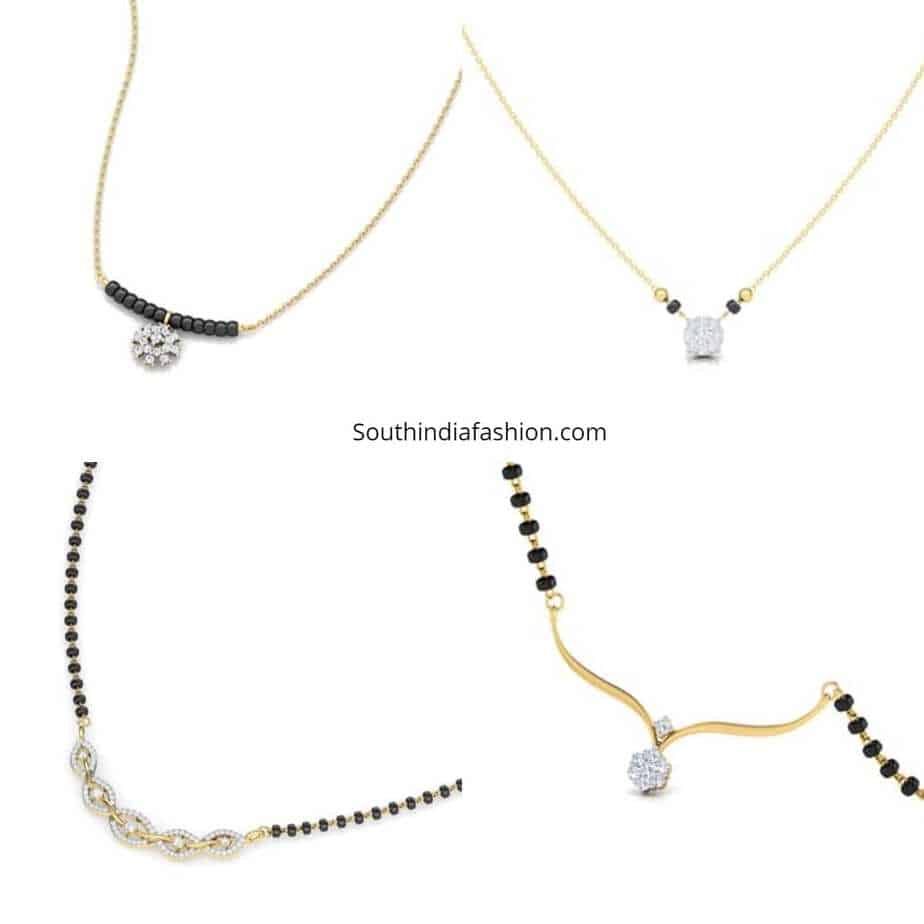 Delicate Rings, Light Weight Gold Bangles And Bracelets
For completing the ethnic formal look, say no to large and overworked bracelets and rings as these pieces actually hinder hand movements. Hence, choosing simpler office wear jewellery pieces that don't create difficulties in typing and other table works is a great idea. Also, these types of simple jewelry designs to match office wear helps to feel confident with no risk of disturbing colleagues and work.
To sum up, keep in mind to choose classy, elegant jewelry pieces to match office wear rather than going for flashy and overworked. No matter what the occasion is, this type of office wear jewelry pieces will work magically to keep you sophisticated and stylish among your teammates.