Featuring some stylish party wear saree blouse designs by House Of Blouse.
1. Green shimmer georgette blouse with transparent neckline and sleeves and frilled collar and sleeve ends.
2. Pink collar neck sleeveless blouse with keyhole detail on the front and applique work on the back.
3. Shimmer georgette mirror work blouse with spaghetti straps.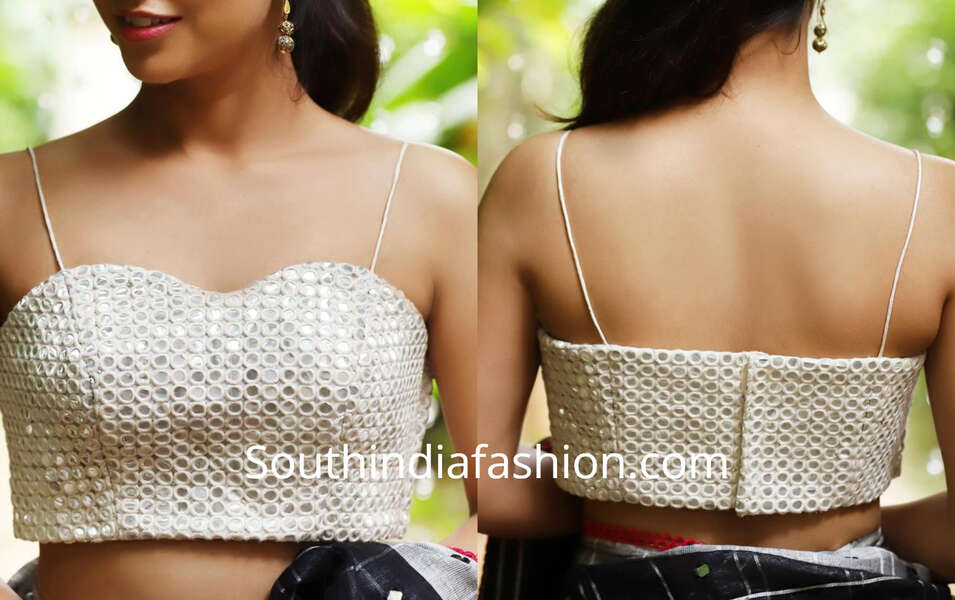 4. White lace sleeveless blouse with transparent back.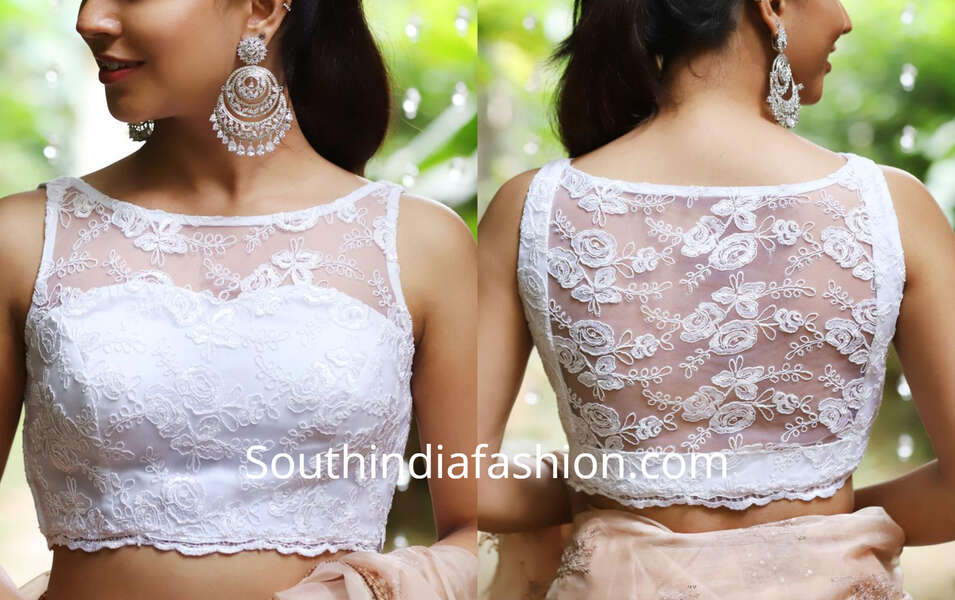 5. Banarasi jute off-white spaghetti strap blouse with pearl embroidered body and fringe detailing.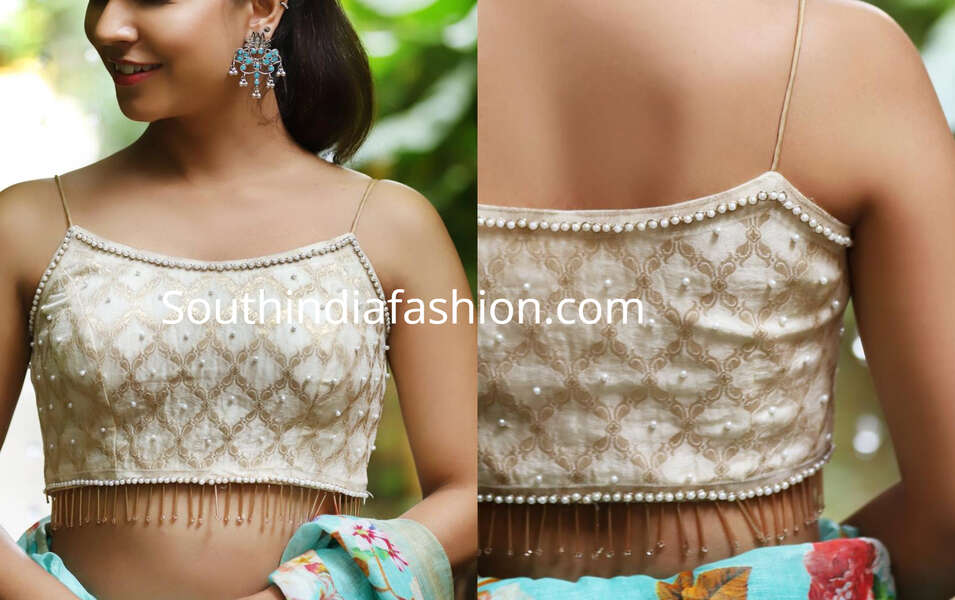 6. Gold shimmer georgette sleeveless blouse with embroidery along the midriff.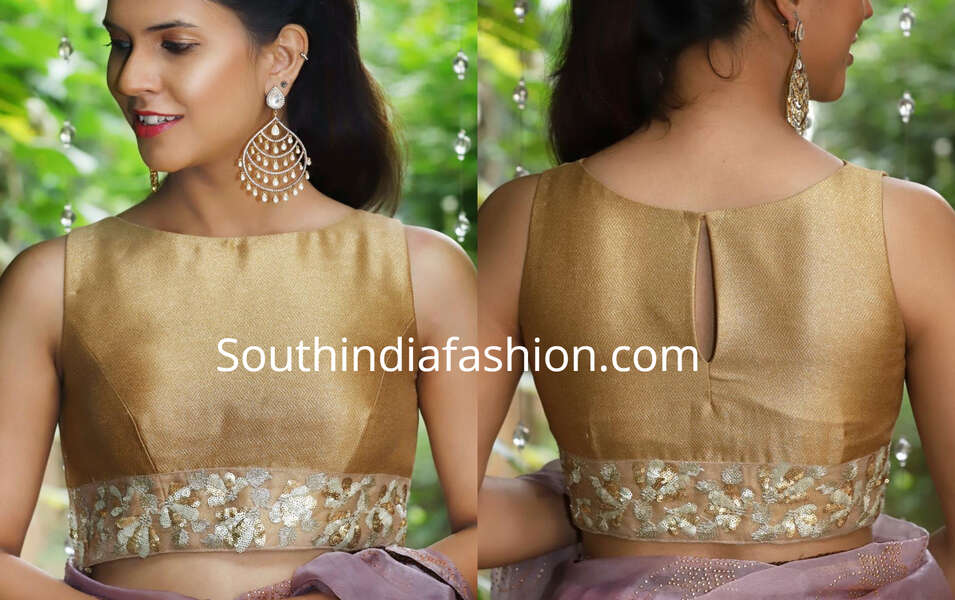 7. Gold embroidered cotton blouse with sheer sleeves and ruffled collar neck.
8. Off-white and grey embroidered high neck blouse with ruffle sleeves.
Shop these stylish ready-made party wear saree blouses online HERE!