Here is our pick of blouses that you can pair up with your favorite Banarasi saree:
1) The versatile Teal Green boat neck: Marvelous tanchoi with specs of zari make this blouse a perfect balance between elegance and style.
2) The whimsical balloon sleeve blouse:  Beautiful and dainty in pure silk with delicate balloon sleeves in pure organza. A chic neckline and a delicate line of fabric buttons makes for a feminine and fabulous saree accent. What's more, this blouse can be made in any colour of your choice!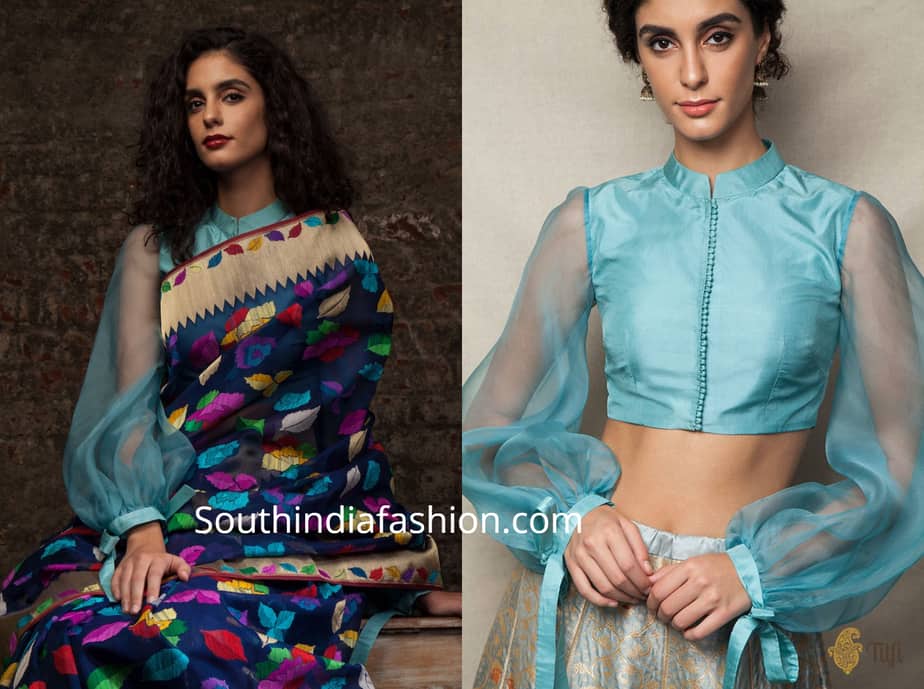 All these blouses are made to your measure and can be ordered from Tilfi's website.  Check out these and many other blouses that you can pair up with your sarees here: https://www.tilfi.com/collections/blouses
About Tilfi: Tilfi Banaras, is an age-old family business from Banaras that has the most finely crafted collection of pure and handwoven Banarasi sarees, dupattas, lehengas, apparel and blouses. They ship worldwide and their products can be ordered from their e-commerce website www.tilfi.com.
Facebook: https://www.facebook.com/tilfi/
Instagram: https://www.instagram.com/tilfi_banaras/