Maggam work blouse designs play an important role in the south Indian bridal look. Intricate maggam work or aari work blouse designs give rich look to the attire when paired with silk sarees or pattu sarees. Featuring latest maggam embroidered bridal blouses for silk sarees by Ranipink Studio.
Royal blue elbow length sleeves raw silk blouse with intricate gold embroidery on the borders and sleeves.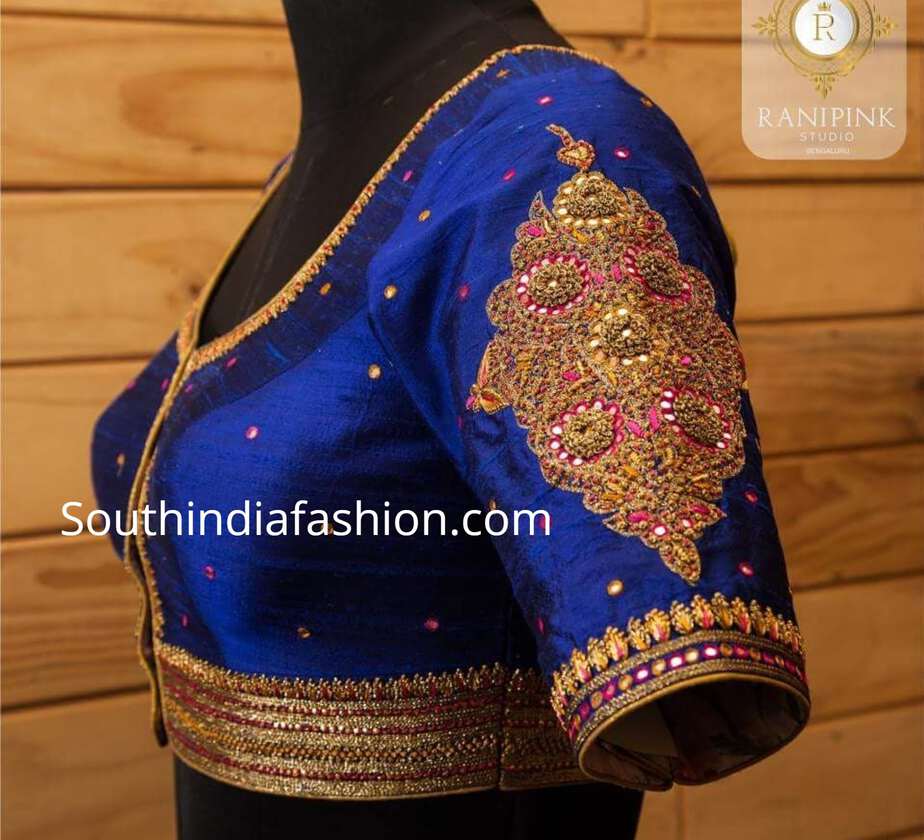 2. Sea blue high neck silk blouse with gold embroidery on the sleeves and neckline.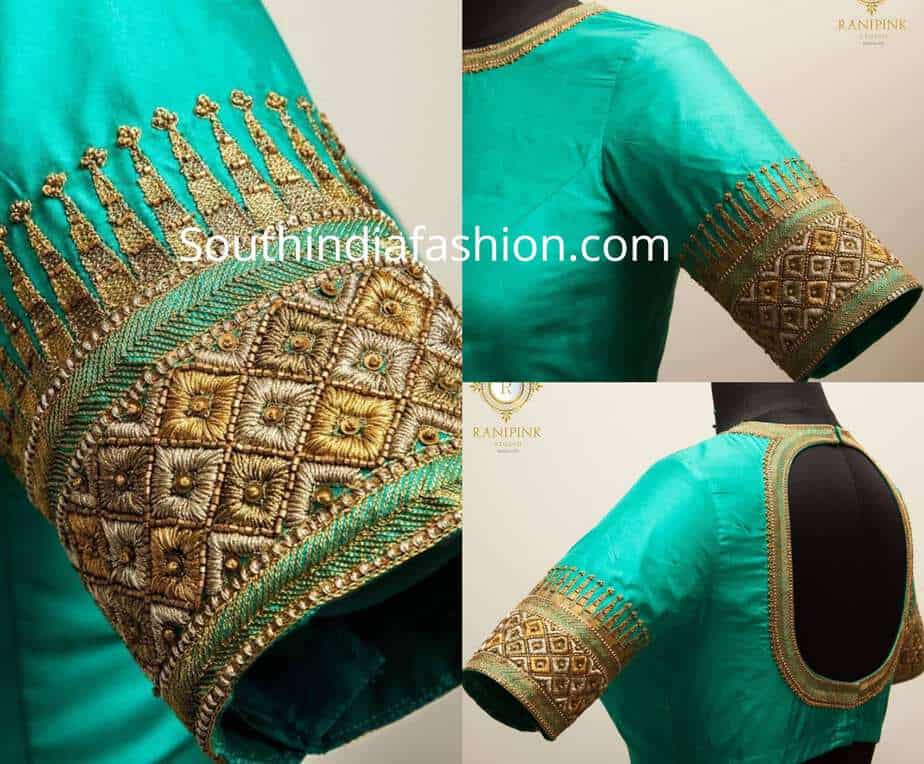 3. Pinkish gold elbow length sleeves silk blouse with zardosi embroidery all over and parrot motifs.
4. Yellow raw silk maggam work blouse design with high back neck featuring zardosi embroidery on the back and sleeves.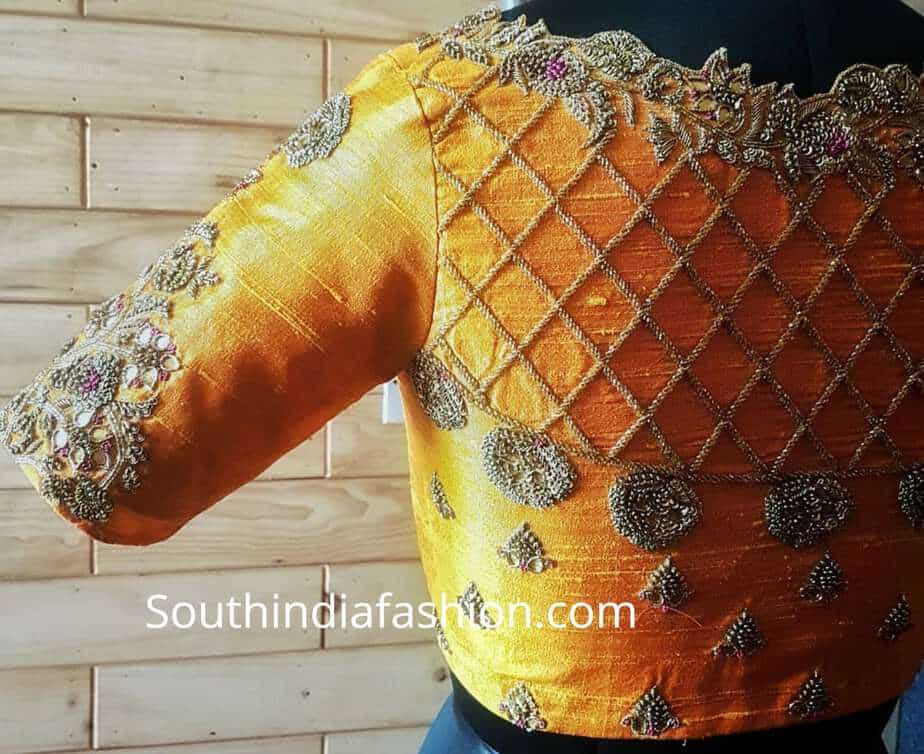 5. Off-white silk high neck blouse featuring floral embroidery and zardosi work all over and zipper back.
6. Navy blue sleeveless maggam work blouse with floral embroidery all over.
For inquiries contact:
Whatsapp / Call: +91 8884620620
Facebook: https://www.facebook.com/ranipinkstudio