Rajasthan is one of those places which portrays India's historical forts, palaces, art, and culture. Rajasthan has many markets with some cool, traditional, and amazing stuff to buy. These things attract people from across the world.  It is also known as the heartland of block printing, tie-dye work, Bandhani, color-riot, embroidery, and applique, Rajasthan offers some most famous patterns that can allure anyone. These comprise Lahariya, Mothda, Ekdali, and Shikari prints. Textiles like Sanganeri and Bagru are in demand in Rajasthan. If you are looking for that perfect gift for someone to wear or decorate your house, then fabrics from Rajasthan are a perfect buy. Today we are featuring some popular Rajasthani blouse designs.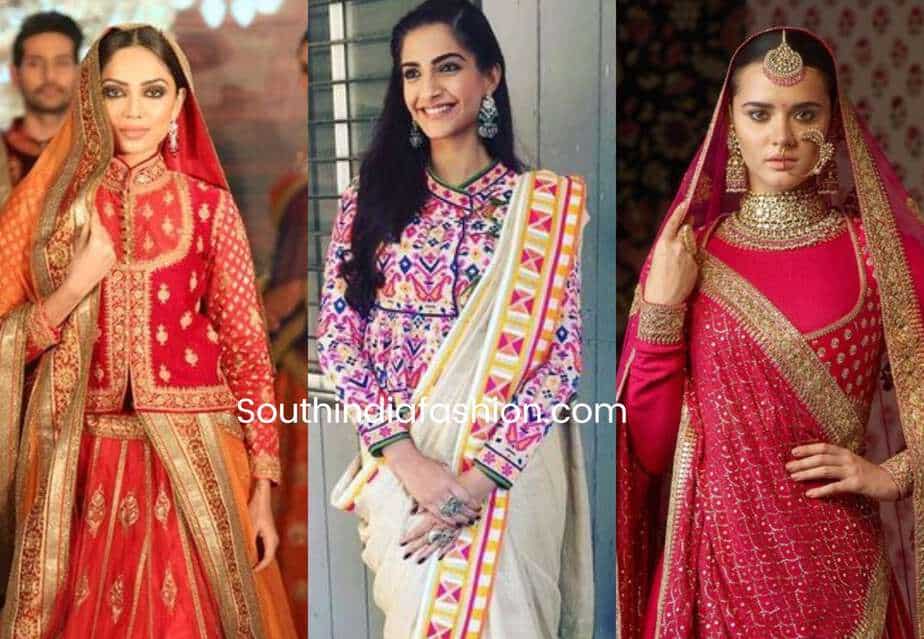 Rajasthani Blouse Designs:
Rajasthani Long Blouses
Rajasthan is a state of kingdom, where maharani's used to be stylish and follow the latest trend of fashion. Long blouses were from that era because most of the maharani's used to wear long blouses as they look classy and elegant.  Using the latest trend you can make yourself look stylish with the long peplum blouse, you can add bell sleeves to the sleeves or frills at the end which makes the blouse look fancier. Long blouses are one of the most popular Rajasthani blouse designs.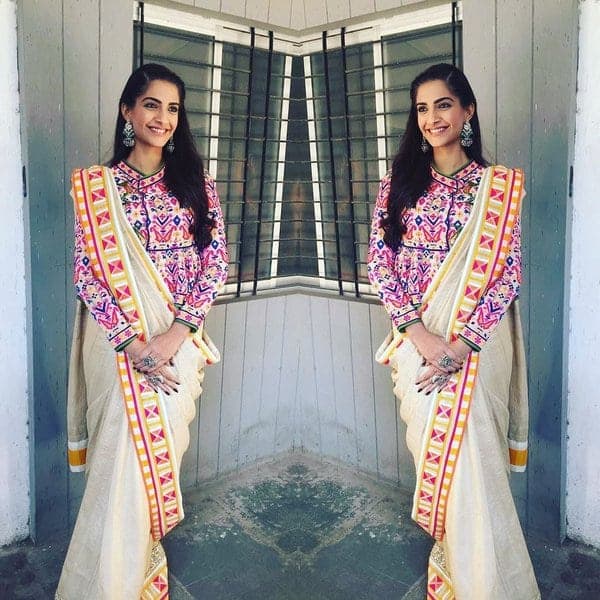 Rajasthani Choli Blouses
Traditionally, the choli has been made from the same fabric as the sari. For daily wear, cotton blended fabrics and cotton silk are widely considered the most comfortable. Raw silk and Pure silk are best for all formal occasions. You can try out a choli with adventurous tailoring and innovative necklines, such as halter neck, tube blouses, backless cholis or choli with just a string.
Rajasthani Embroidery Blouses
There are many types of Rajasthani embroidery like the picchwai, applique work used to show the God surrounded by worshipers and cows. The work resembles the great Rajasthan favorite, the bandhani or the tie and dye method of decorating fabric The ralli is a patchwork spread. Small fabrics or even waste fabrics that cannot be used are stitched together in a beautifying pattern to form the top of the spread. Rajasthani blouse designs with multi color thread embroidery and mirror work look best when paired with plain sarees. Nowadays people are loving embroidery so you can try one of these blouse designs to look unique.
Rajputi Poshak Blouse Designs
Rajput's/ Marwari's are the most traditional people who follow tradition in such a way that nobody follows. From the jewelry to the drape of the sari is according to their tradition. The big nose pin, long necklaces the Gotta Patti embroidery on their blouses and saris gives more fame to their royalty. So try this royal attire in this festive season, everyone would love this outfit.