It is a very unwise concept to think that only traditional blouses go well with traditional sarees. You can always experiment and wear ultra-modern blouses with your traditional six yard sarees, yet retain the traditional essence of the silk saree. There are many types of blouses when it comes to modern designs. Here are six such modern blouse designs that go well with your silk sarees.
The six modern blouse designs to wear with your silk sarees are :
1. Boat Neck Blouse
The broad neck blouse is ideal if you have a prominent collar neck. Toned neck region can be showed off in the traditional saree look without looking uncouth. This blouse goes well with kanchi sarees and Benarasi silk sarees. You can wear contrast colored blouses to make the boat neck design prominent.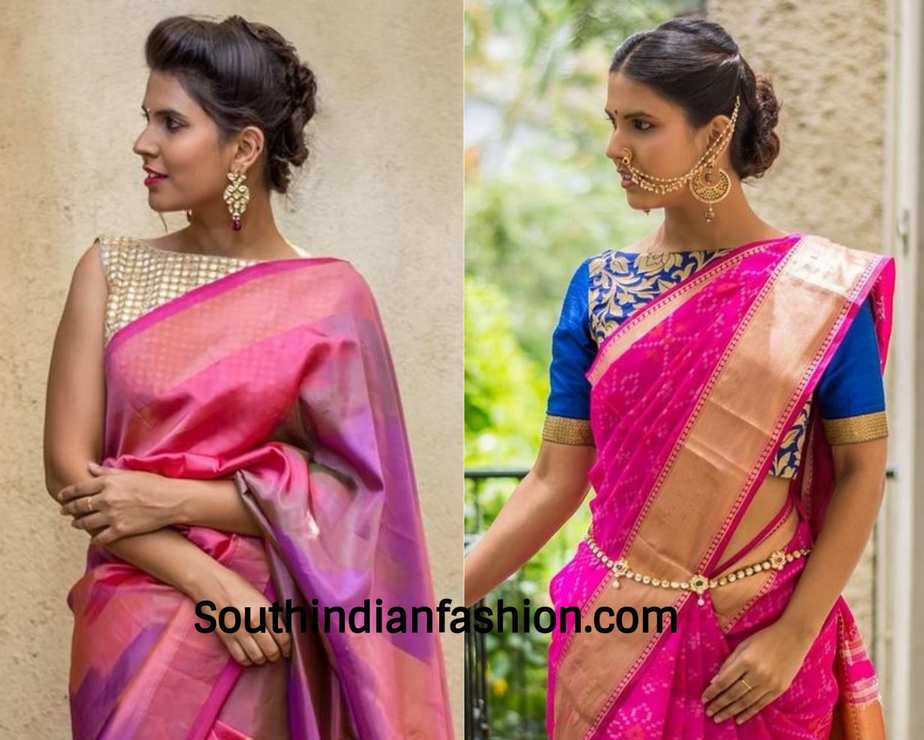 2. Cold Shoulder Blouse
The cold shoulder design is the most used one in tops, kurtis and blouses as well. If you want to add a modern touch to your old silk saree, just get a cold shoulder blouse for it. It will look elegant and beautiful when you wear the pallu in a pleated way. Also, make sure that the cold shoulder has some designs or embellishments around it that goes well with the silk saree you are wearing.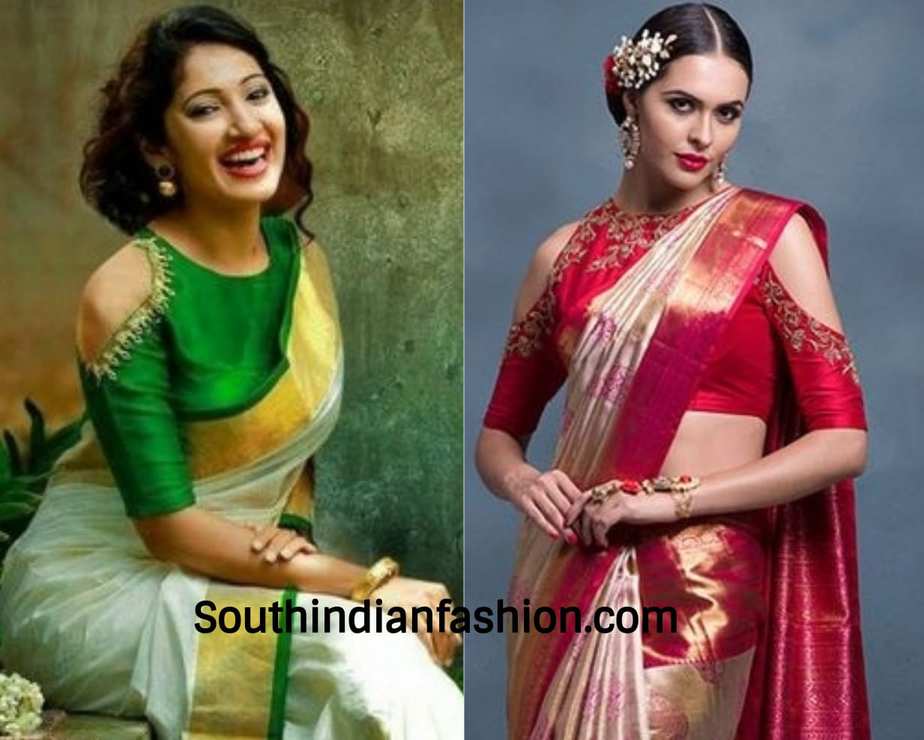 3. Deep Neck Sleeveless Blouse
The deep neck blouse that have straps for its sleeves is very modern and comfortable too. It will also add simplicity to the otherwise grand look of the silk saree. So, if you want to make it a simple, yet elegant look, you can opt for the sleeveless blouse which may be in contrast color. Use large neck pieces or earrings to finish off the look.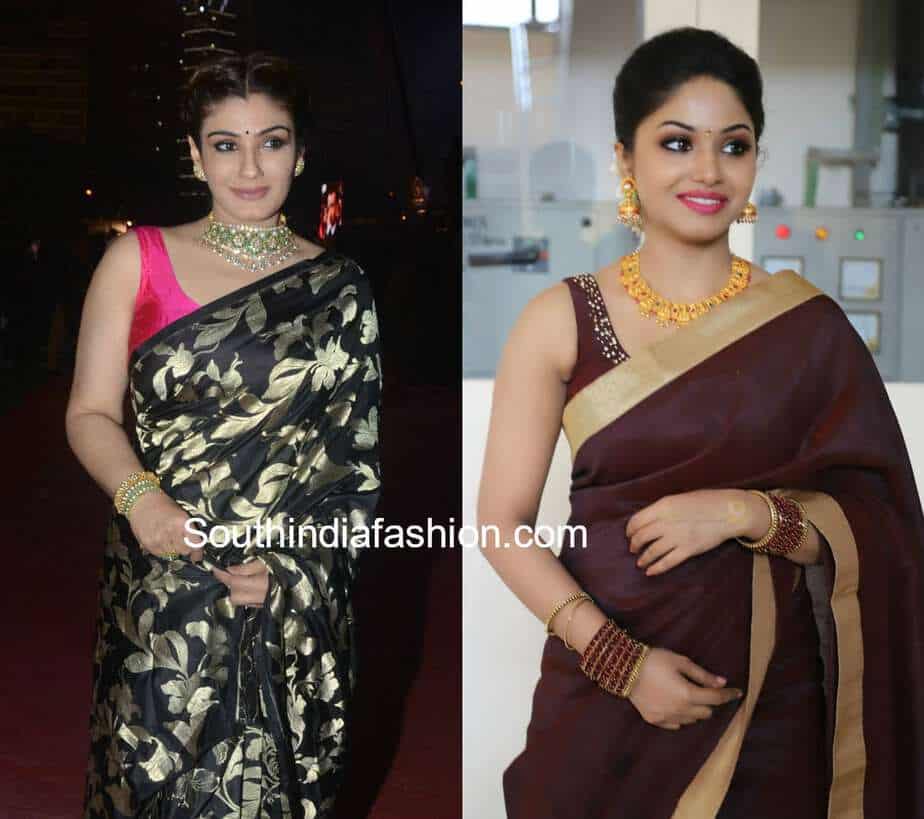 4. High Neck Sleeveless Blouse
The blouse which has a high neck can also be sleeveless. This pattern gels very well with the kanchi silk saree or a Mysore silk saree. This design lets you to wear the pallu in whichever way you want. But, try and avoid wearing heavy neck pieces as the neck is already covered by the blouse.
5. Off Shoulder Blouse
If you have slender shoulders, show them off with the off shoulder blouses. Wear a modern off shoulder blouse of contrast color with an ethnic silk saree. You will be creating a new look that is a mixture of tradition and modern. The pallu must be draped to the corner of one shoulder while you show off most of the shoulder region. Avoid wearing neck pieces, but do wear large earrings.
6. Peter Pan Collar Blouse
What was considered as a neck design for kids is now a raging pattern for women's blouses. The peter pan collared blouse is fresh, young and fun. It defies everything traditional and desi and that is why this modern blouse must be paired with your silks saree to look unique and chic. Needless to say, avoid large jewelry.
These are some modern blouse designs that go well with your traditional silk sarees.