Featuring beautiful maggam work blouse designs by Ranipink Studio. Ranipink Studio is a bridal boutique located in Bangalore. This boutique specializes in bridal lehengas, sarees and hand embroidered designer blouses. Let's take a look at some latest maggam work blouses designed by Ranipink Studio..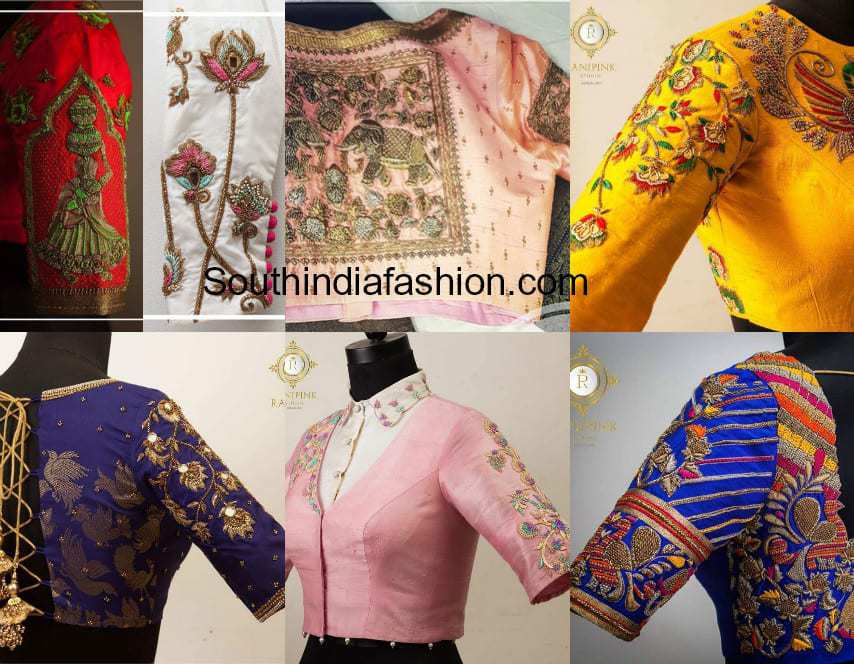 Peach raw silk high back neck blouse featuring golden floral and elephant design zardozi embroidery on the back and sleeves.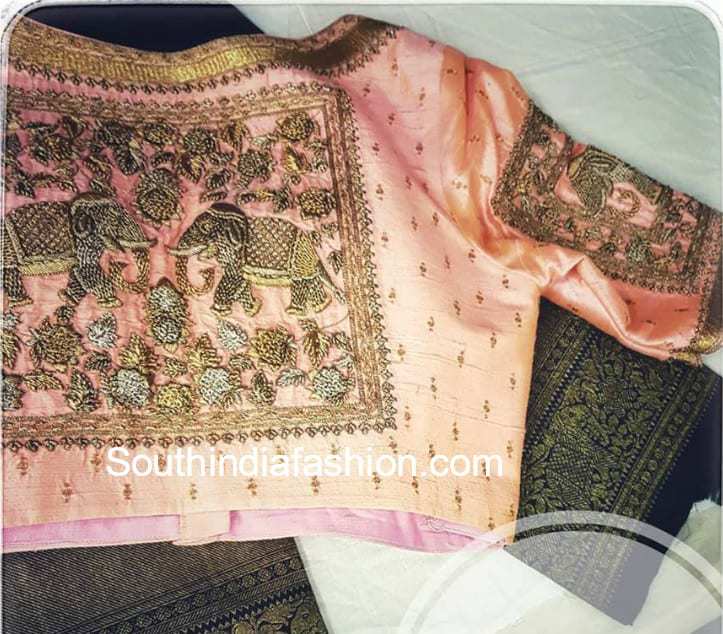 2. Royal blue raw silk elbow length sleeves maggam work blouse with elephant and peacock motifs. The blouse is embellished with zardozi and colorful beads.
3. Navy blue self design blouse with floral zardozi work on the sleeves. The designer has given modern touch to the blouse with criss cross back neck. 
4. This baby pink and off white collar neck blouse gives modern look to your traditional sarees. The blouse has intricate floral maggam embroidery on the back and sleeves.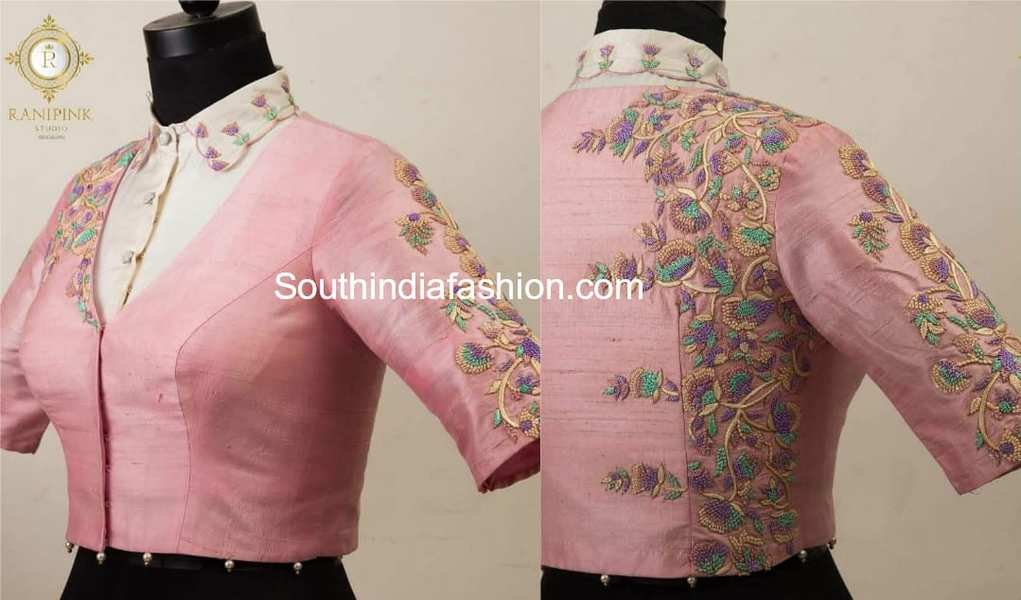 5. These blue and red blouses have heavy maggam work done on the sleeves.
6. Yellow high neck raw silk blouse with floral embroidery on the sleeves and peacock motif on the shoulder.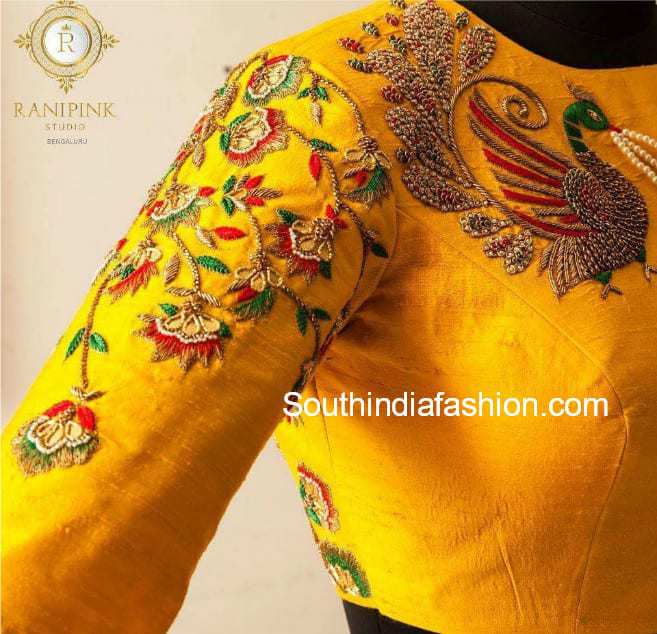 7. Off-white full sleeves floral embroidered blouse with keyhole neckline on the front and cut out back neck. This blouse can be paired with silk sarees as well as fancy plain sarees. 
For inquiries contact:
Whatsapp / Call: +91 8884620620
Facebook: https://www.facebook.com/ranipinkstudio