This season, there are some interesting blouse designs that you must definitely try out. Because they are not just fashionable, but comfortable and trendy too. You will certainly be turning heads when you wear these blouses with your fancy sarees. So, let us look at the 5 blouse designs that are ultra-fashionable of the season.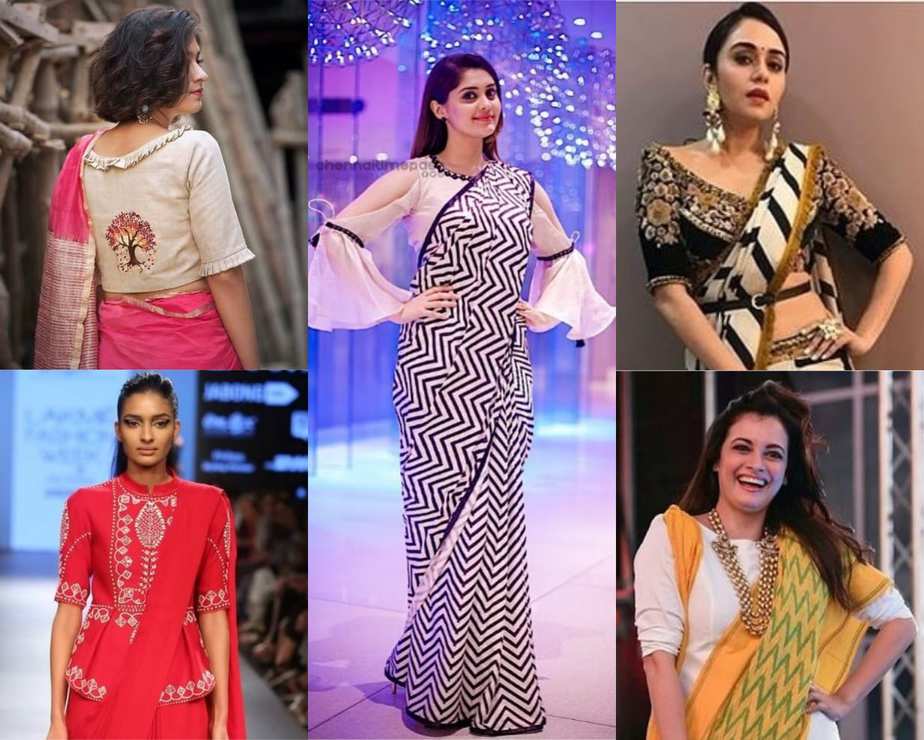 Here are 5 blouse designs trending this season:
1. Frilled Peplum Blouse
A frilled sleeves blouse is quite common these days. But what is trending is a frilled peplum blouse that has frills at the waist. The waist length blouse is longer than the other saree blouses. But, it's not old fashioned. In fact, the frills at the end of the waist will make you look unique and trendy. Pair up this blouse with a simple cotton saree or a plain saree to accentuate the look of the blouse.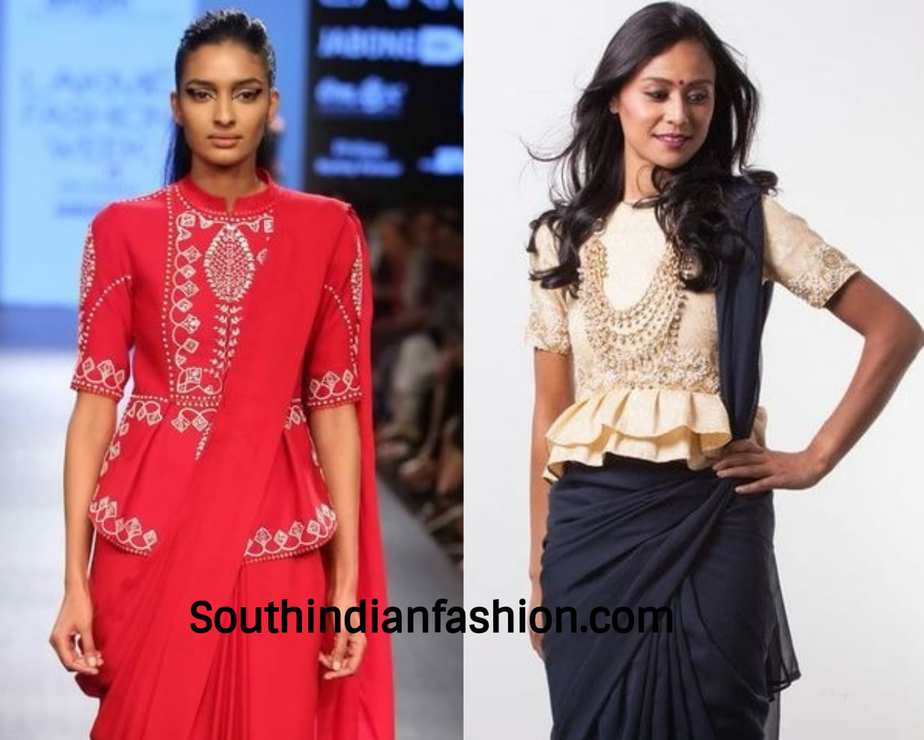 2. Kurti Blouse
This is one blouse that only women with attitude can carry off. A plain kurti is worn in the place of a blouse. This is unique and even weird if not worn with the right amount of confidence. So, wear it and own it. Walk confidently in the kurti and look gorgeous.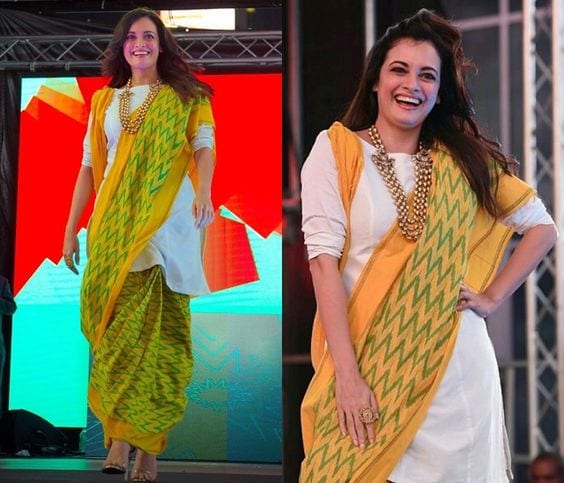 3. Slit Bell Sleeves Blouse
Large bells at the end of sleeves is fashionable since some time. But, you can enhance it by wearing bells that have slits. Slit bell sleeves that have tie ups or bows look really pretty with fancy sarees. Sheer sarees also go well with such fun blouses.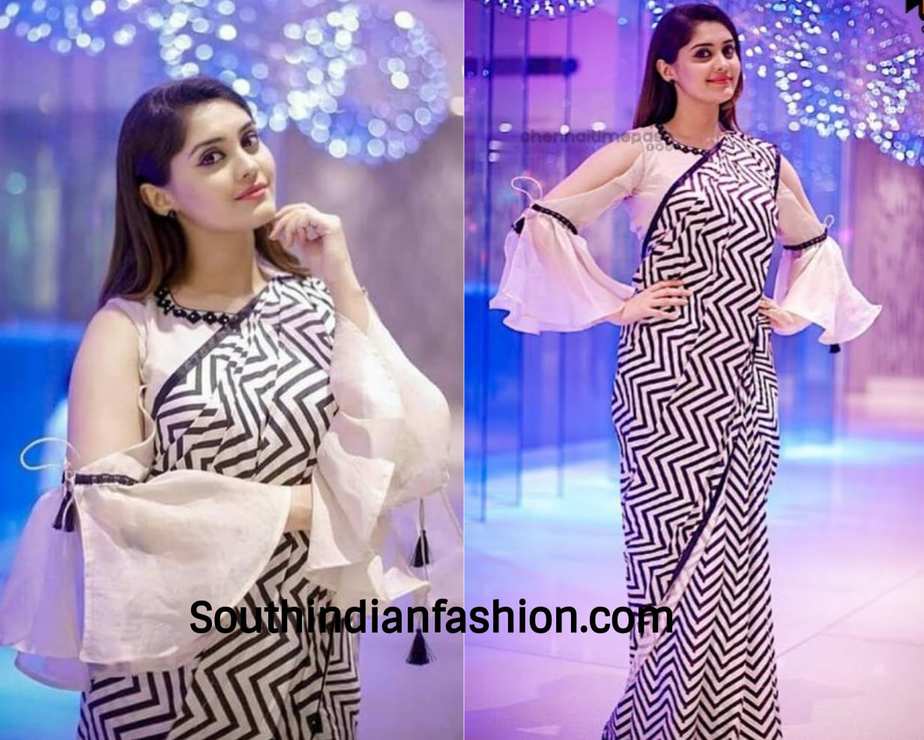 4. Closed Back With Design Blouse
If the saree is simple and plain, you can wear a closed neck blouse that has design or embroidery on its back. This will highlight the blouse and make you fashionable. These types of blouses go well with cotton sarees and chiffon sarees.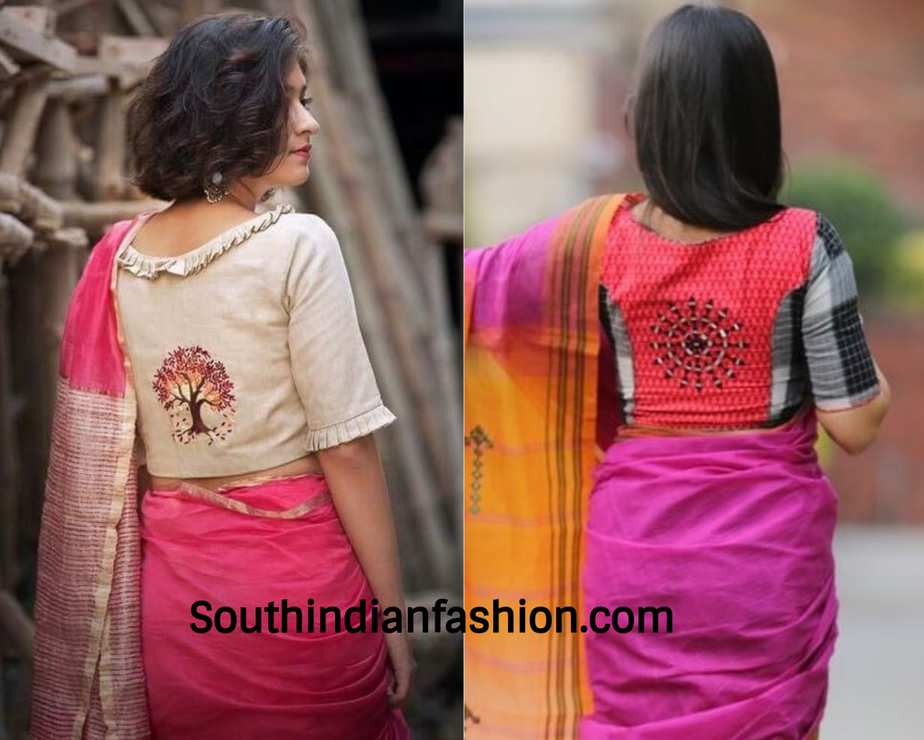 5. Broad V Neck Blouse
If you want to flaunt your slender shoulders, then you can go for this last option. It is a sexy ultra-broad V neck that goes deep in your back too. It is suitable to wear with chiffon and georgette sarees. You can also opt for a tie-up back design along with the broad V neck.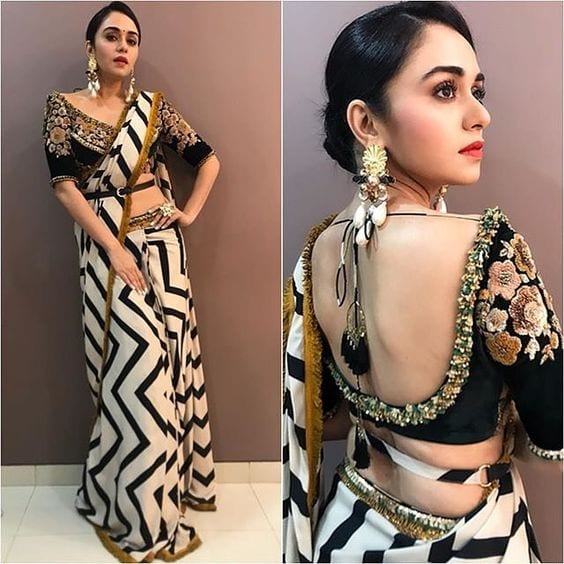 These are 5 blouse designs that you can try out for your next events.