This week we bring to you seven blouse designs that the fashionistas are loving to flaunt. These blouse designs are in fashion because of their style and comfort. They go well with all kinds of sarees and you can get them to wear at the next event that you will be attending.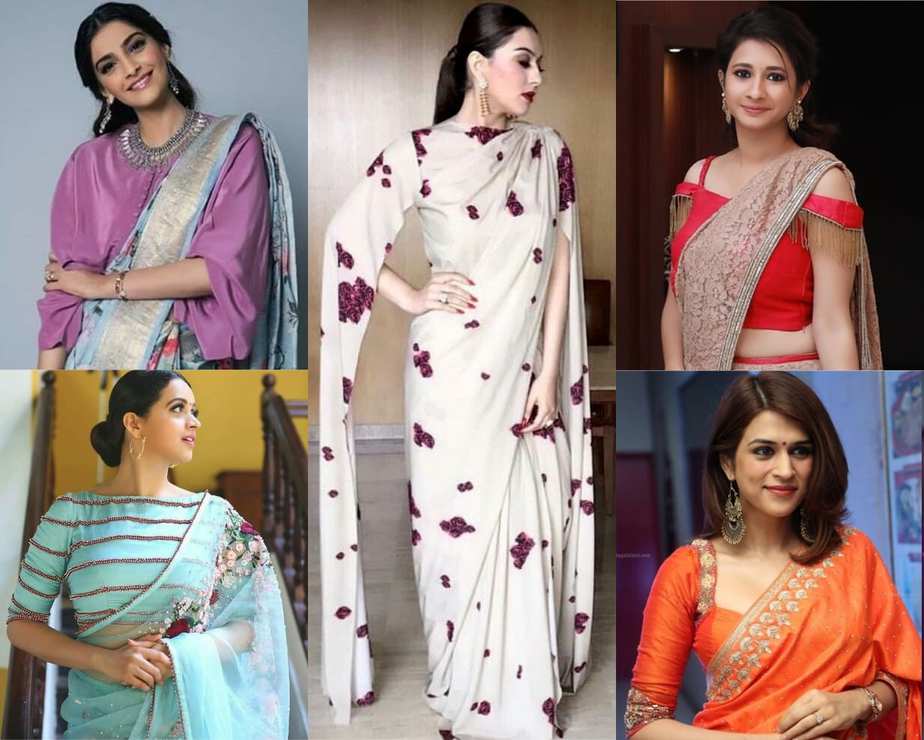 Here are seven blouse designs that are trending:
1. Full Sleeves Blouse
If you are wearing a cotton saree, then nothing suits better than a full sleeves blouse with closed back and front buttons. It has a retro vibe to it and looks very aesthetic. The blouse also goes well with silk and fancy sarees too. Wear silver jewelry with this blouse and cotton saree to look absolutely stunning.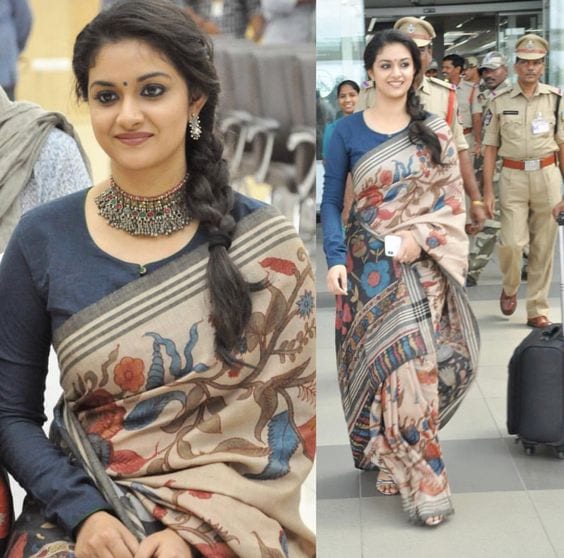 2. High Boat Neck Blouse
A boat neck is usually broad and low. But, when the neck isn't deep but still has the boat design, then it is a high boat neck design. This design goes well with blouses worn with fancy sarees. Usually the sleeves are either elbow length or three fourth length when the design is high boat neck. As the neck is high, you can avoid wearing a neck piece. Instead wear statement earrings that will compensate for the absent necklace.
3. Closed Neck Blouse
When you are wearing a silk saree or a plain saree, you can accentuate the blouse by wearing a closed neck blouse with embroidered motifs all over it. The closed neck blouse can have elbow length sleeves. As the blouse has closed neck, you cannot wear chokers. You can however wear neck pieces that are long and multilayered. This blouse design is suitable for traditional looks.
4. Fallen Sleeves Blouse
That is how we would love to call this blouse design. The sleeves below the shoulder level, at the arms. They are short sleeves that are hanging on both sides of the shoulders with the help of spaghetti straps. It gives a sort of cold shoulder vibe. This blouse goes well with chic fancy sarees.
5. Front Button Casual Blouse
This is a kind of satin blouse that you usually wear on a skirt. But, if you want to give a twist to your saree look, you can wear the blouse on a simple cotton or Lenin saree to look hip and modern. The front button blouse usually has large bell sleeves.
6. Broad V Neck Blouse
The neck of the blouse looks like an inverted pentagon peak. It is a V shape that is broader at the shoulders and narrows down as it closes near the chest. The back is also a broad V with a tie up concept. This is a design well suited for fancy sarees.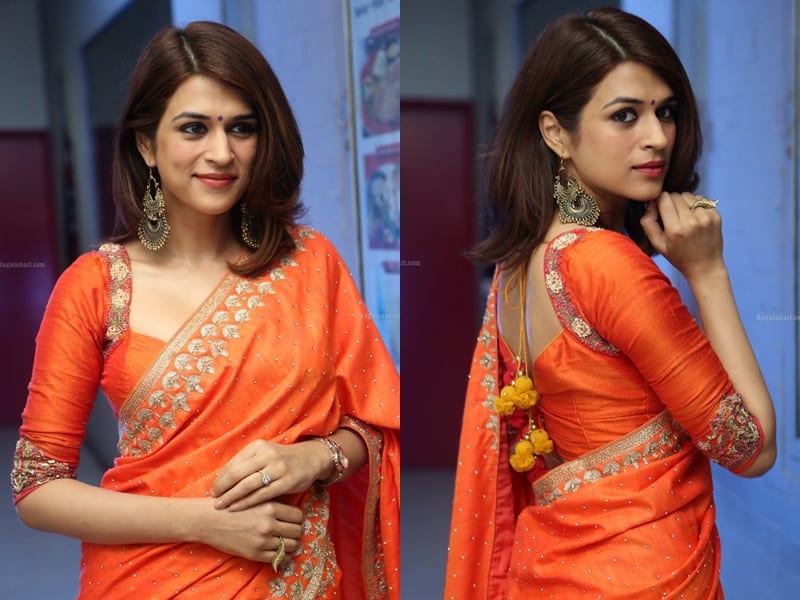 7. Long Cape Sleeves Blouse 
Here the cape of the the sleeves are so long that they almost touch the ground. This pattern of blouse is very contemporary and cool. It goes well with a fancy saree with modern designs.
These are some of the blouse designs that are in fashion.