Have you ever been worried about the thought of looking over-dressed at summer weddings? With simplicity ruling the fashion world, we all want to play safe and still look our best. Minimal yet stylish saree looks will never go out of style and the best way to add some fun to it is by pairing them with trendy saree blouses. With the wedding season approaching, we have curated some trendy, super comfy and stylish blouse designs for you to flaunt at the upcoming summer weddings and parties.
Stylish Blouse Designs For Summer Weddings 2018
Cape Blouses
The trendy cape blouses are super comfortable and versatile. This style is a statement and is sure to add a graceful touch to your sarees at summer events. Super versatile and suitable to every body silhouette, the cape style saree blouses are a definite must-have.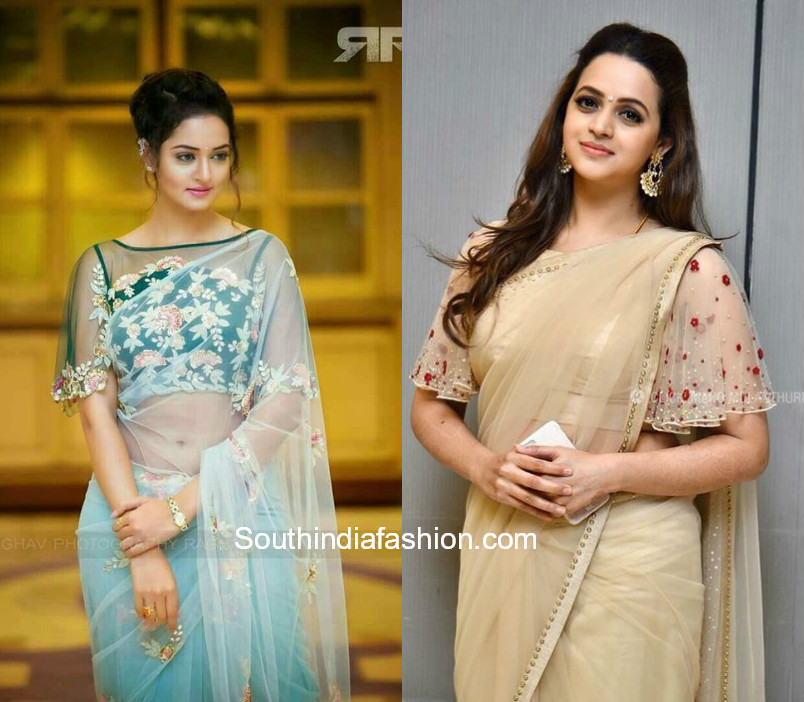 Peplum Saree Blouses
The trendy peplum saree blouses are super stylish, comfortable and modest at the same time. You could flaunt the peplum blouse design with many other outfits hence making it a very versatile piece.
Cold Shoulder Saree Blouses
The cold shoulder trend is only getting bigger by the day and is sure to rule this summer. So glam up your saree blouses with simple cut-outs on your shoulders for a trendy look.
Frilled Sleeves Blouses
Adding a simple frill detailing to your saree blouse sleeve designs gives a very fresh take to your desi look. Delicate frill detailing on any vibrant or pastel hued sarees can never let you down.
Ruffled Blouse Sleeves
If you want to make a bold statement with your saree blouses, then the ruffled sleeve designs are the way to go. Depending on your comfort you can choose the size of your ruffles. If you are confident enough, go for a full ruffled sleeves blouse and if you want to play safe, go with a small ruffle or flared sleeve.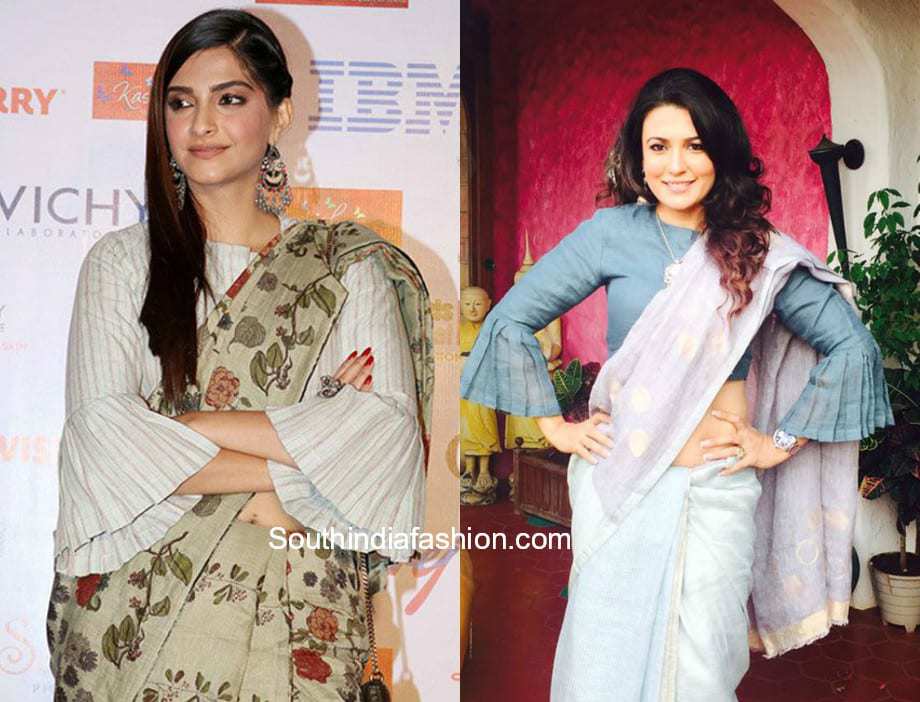 These simple yet striking details on your blouse designs can make a world of a difference to your saree look thus keeping you very comfortable and stylish at summer weddings and parties. So this summer season, you know how to take your saree quotient up by a notch with latest stylish blouse designs.