Simple yet stylish statements are what we all look for in an outfit. Every woman loves to leave her mark with her fashion sense and still be comfortable in her outfit. If the royal vintage is your style, then this article is sure to leave you inspired with these simple, trendy and easy to dress vintage saree blouse designs.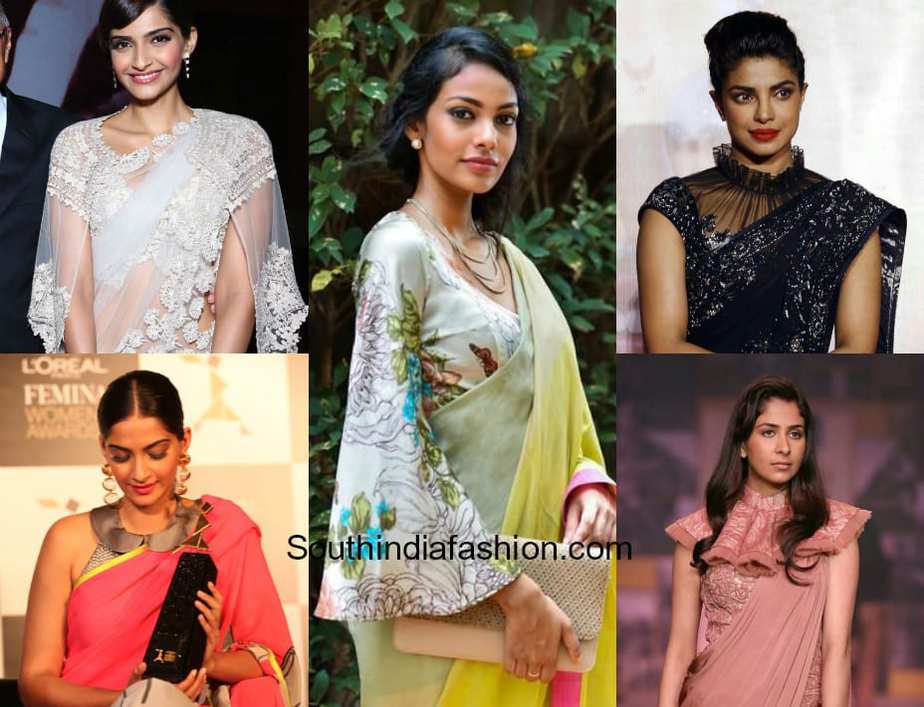 Vintage Saree Blouse Designs For 2018 Weddings: 
1. Cape Collars
Want to flaunt a very modest blouse yet make a bold statement? The cape style collar blouses element a very vintage and graceful look. This cape collar style can be easily flaunted both at day and night parties but are best suitable with designer sarees and on slimmer silhouettes as the style makes your shoulders look broader.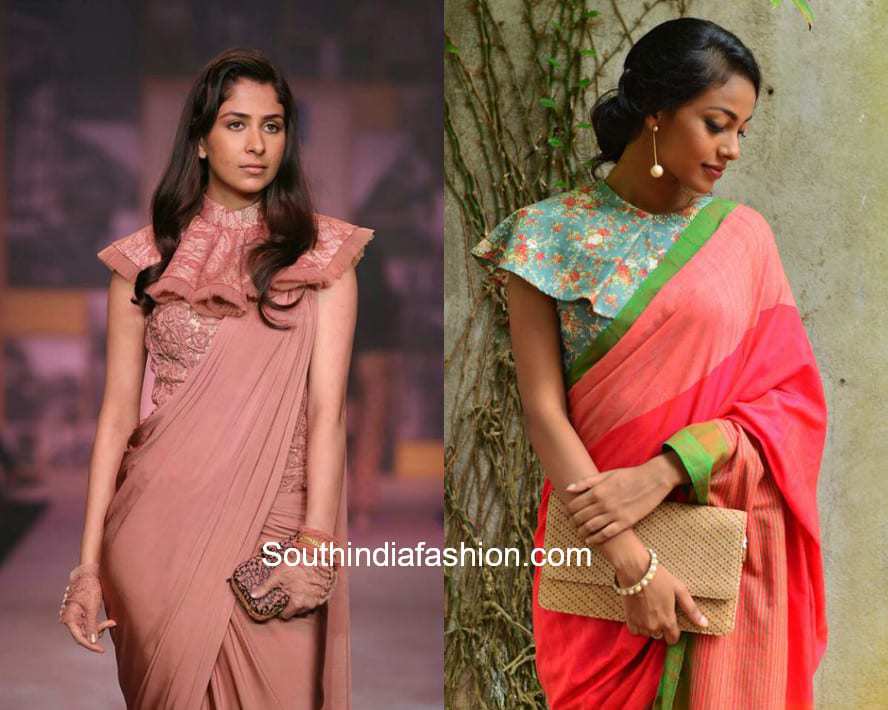 2. Peter Pan Collar Blouses
The Peter Pan collar blouses are evergreen and this timeless trend looks best on all kinds of sarees and on every body silhouette. So if you are looking to flaunt a style that's vintage inspired, modest and that can be effortlessly carried from day to night then this style is for the win.
3. Frill Collar Blouse
Make a sheer statement with the delicate and trendy frill collar blouse. The vintage elegance will set you rock at your night parties at ease. Frequently spotted on celebrities that makes a lasting impression.
4. Flared Sleeves
The vintage style flared sleeves are back in trend and how?! From runways to red carpets, they are spotted everywhere on numerous different outfits. From western tops to kurti sleeves and even saree blouses, the flared sleeves trend is sure to rule this 2018.
5. Cape Saree Blouses
The capes are pretty much vintage and are here since quite sometime. The vintage cape blouses look very royal and graceful. You could either customize a cape style blouse or simply throw on a cape over your saree blouse.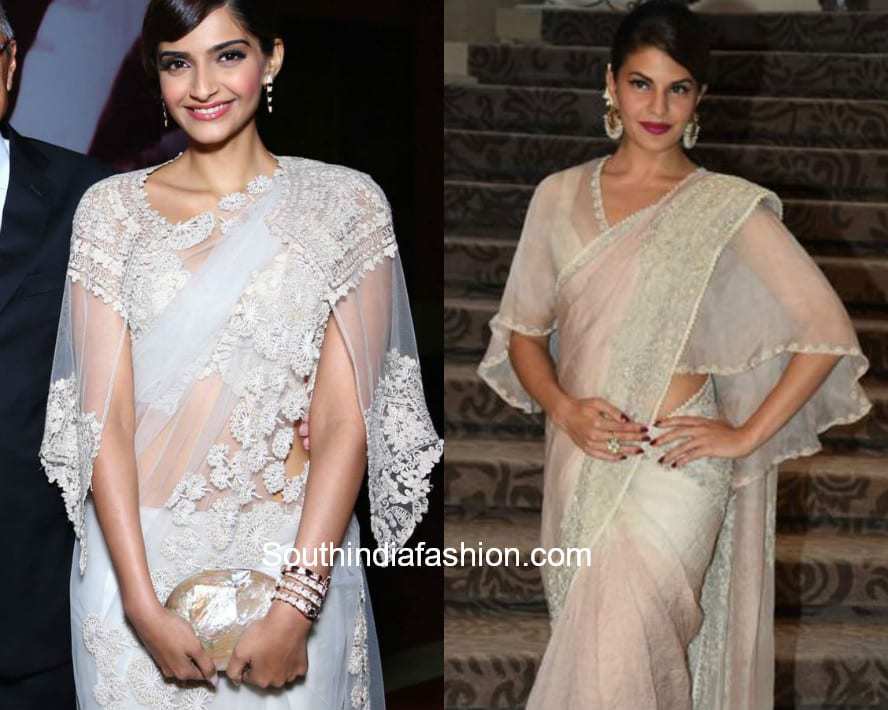 These versatile blouse styles are simple and a vintage statement. So if you are looking to make a vintage statement this summer at parties and weddings, the above styles are sure to set you rock.