Every woman search out for the trendy saree blouse designs so that they can pair them up with their simple sarees. If the blouse of a saree is appealing then it can add a glam quotient to even a plain saree. However the front neck of the saree blouse get a little covered with the saree pallu but blouse back neck designs are totally visible. Hence most of the woman focus on wearing the latest blouse back neck designs with their saree. If you are looking out for some latest saree blouse back neck designs 2018 images then check out this blog post.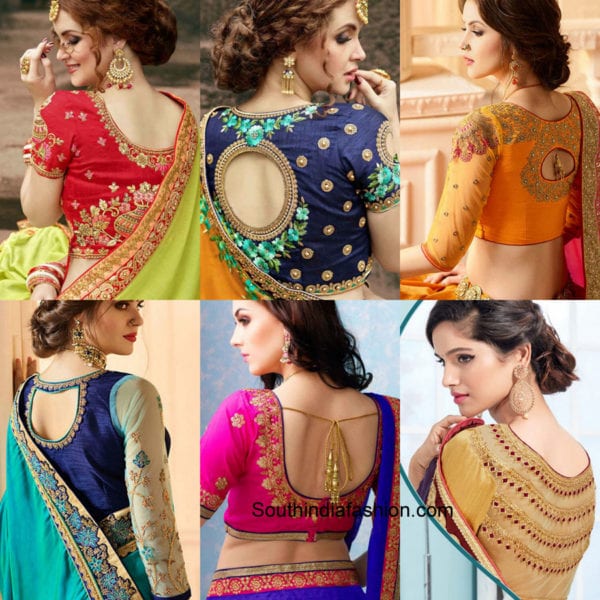 Blouse Fashion 2018
Every year we see different trendy saree blouse designs getting popular. We saw some amazing patterns of designer blouses last year like the cold shoulder pattern, off shoulder style, cape style etc. If we talk specifically about the blouse back neck designs then let's check out what's new in store for us this year. You can pick any simple saree and pair them with these latest blouse designs and feel like a diva.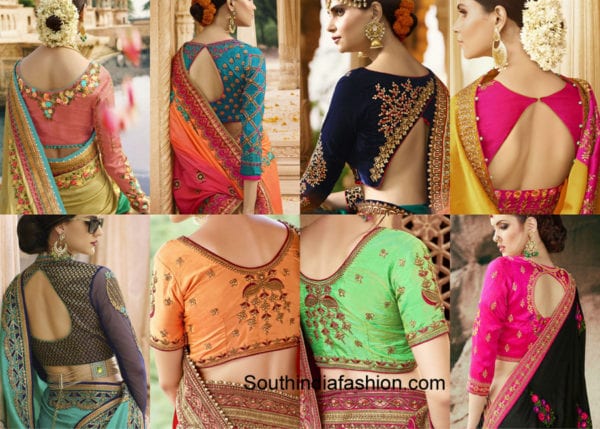 Blouse Back Neck Design Models
There are so many simple blouse neck designs that are evergreen in fashion. Few of such models includes round back neck, low back neck, halter neck, back design with strings, pot neck etc. These are few evergreen blouse patterns and most of the latest blouse back neck designs are inspired by these styles only. Basically we can say that the new designs are in a way extension of these patterns only. To get a better idea of the latest patterns, have a look at the below given blouse back neck design models:
Simple Blouse Neck Designs
Mostly for occasions like weddings or parties, women look out for designer blouses but for casual occasions they choose simple blouse neck designs. It's not that simple blouse can't look elegant and beautiful. There are many such patterns that are simple still women prefer wearing them to occasions like wedding and parties. Few such simple blouse neck designs include boat neck blouse, deep v shape back, strings back, piping style pattern, net back etc. Here are some of the simple blouse back neck design models that you can check and give it a try.
Blouse Back Neck Designs 2018
There are certain trendy saree blouse design that gets immensely popular among women and thus becomes a hit design. Every year there are certain style of blouses that becomes a huge hit and women love flaunting those blouses entire year. This year also in blouse fashion 2018 you can see designs like cut out blouses, sheer back blouses, button row blouse, bird embroidered back or jhumki embroidered back designs being a hit. Let's have a look at some of the latest blouse back neck designs 2018: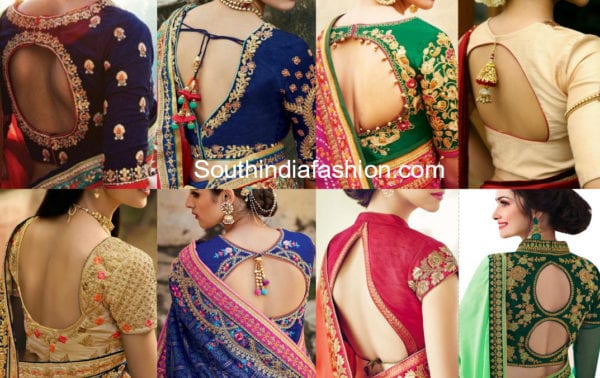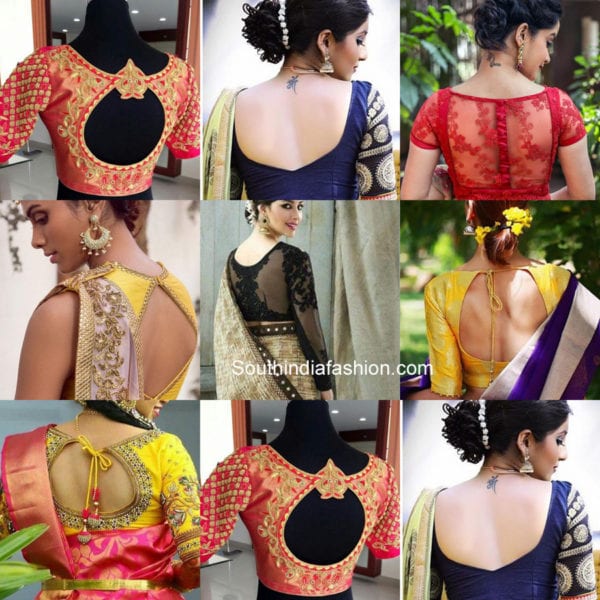 Hope you loved all the above shown latest blouse back neck designs 2018. Do comment and let us know which saree blouse designs images did you liked the most. For more trendy saree blouse designs, keep reading Southindiafashion.com blogs.