This post is for all you lovely ladies who are getting your kanjivaram sarees out this upcoming wedding season. Like we always emphasize, blouses are the most crucial element of a saree look. So with the elbow sleeve rage soaring higher, we have rounded out some evergreen elbow sleeves embroidery blouse designs for you to make a statement with kanchipuram sarees.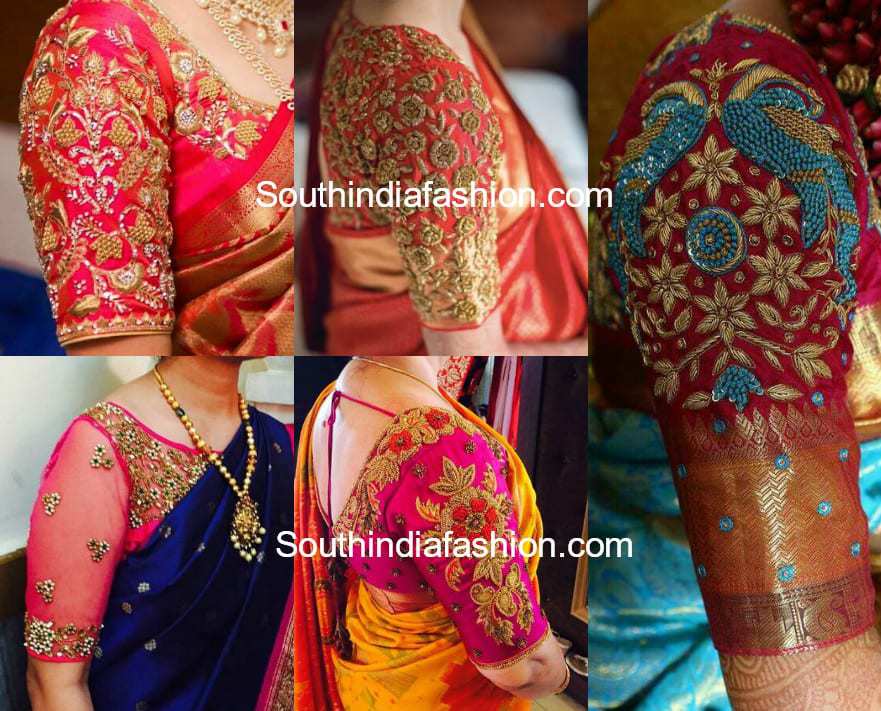 No Indian occasion is complete without a saree and kanjeevaram sarees are the most sought after sarees. Be it any wedding or festive occasion, the kanjeevaram sarees hold a beauty of its own. The evergreen silk sarees look even more royal when they are paired up with an appropriate blouse. Elbow sleeve blouses look extremely elegant with kanchipuram sarees and also allow you to experiment with bold embroidery designs. They are mostly suitable to every body silhouette and can be worn by anyone at any age.
You could either go for a contrast elbow sleeve blouse or stick to the same color and highlight it with the embroidery. Embroidery designs like zardosi, maggam embroidery, intricate thread work, stone work, gota embroidery and such are always in trend. However, the options to experiment with the embroidery designs are unlimited. You could go for embellishments based on your saree concept or choose evergreen designs like floral embroidery and intricate creeper designs.
Bridal elbow sleeves blouses look very elegant with heavy embroidery on the sleeves and you can go heavy or minimal with your accessorizing. The elbow sleeves allow you to experiment with various neck designs and also gives a very dressy touch to your traditional saree look. Kanjeevaram sarees, banarasi sarees and any kind of silk sarees look even more elegant with the elbow sleeves embroidery blouse designs.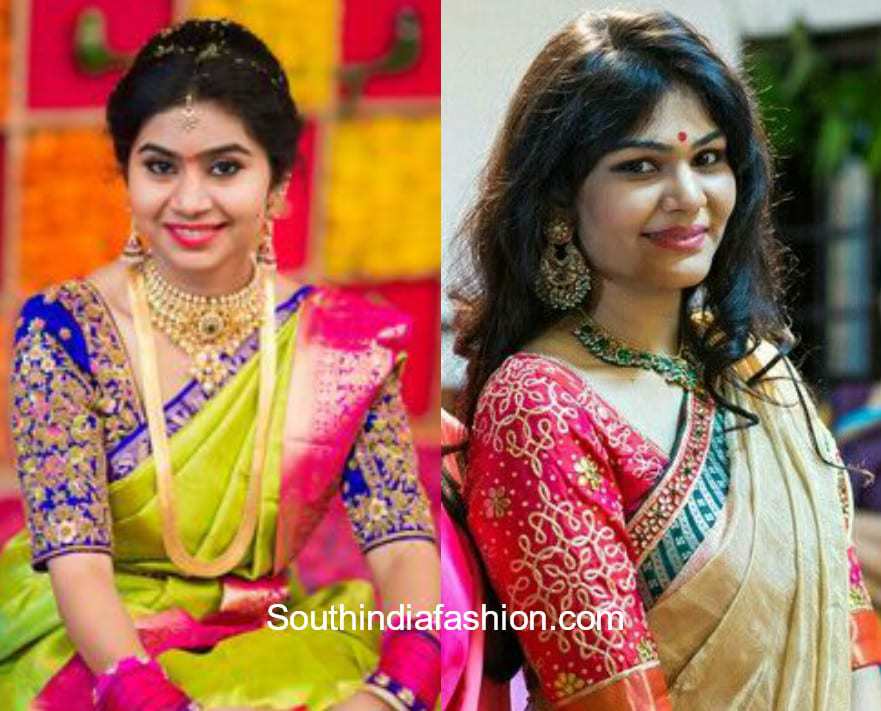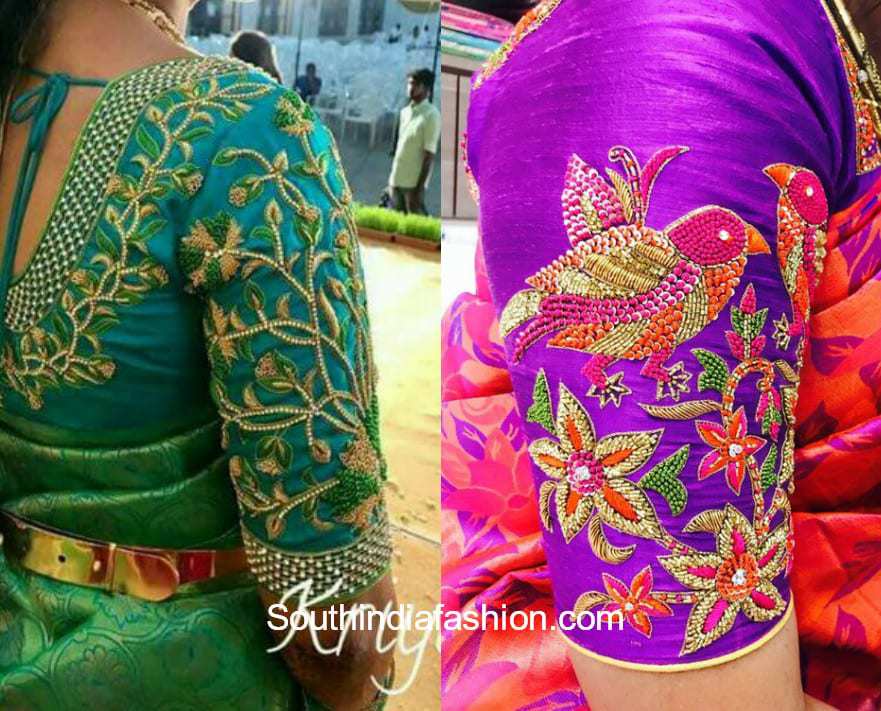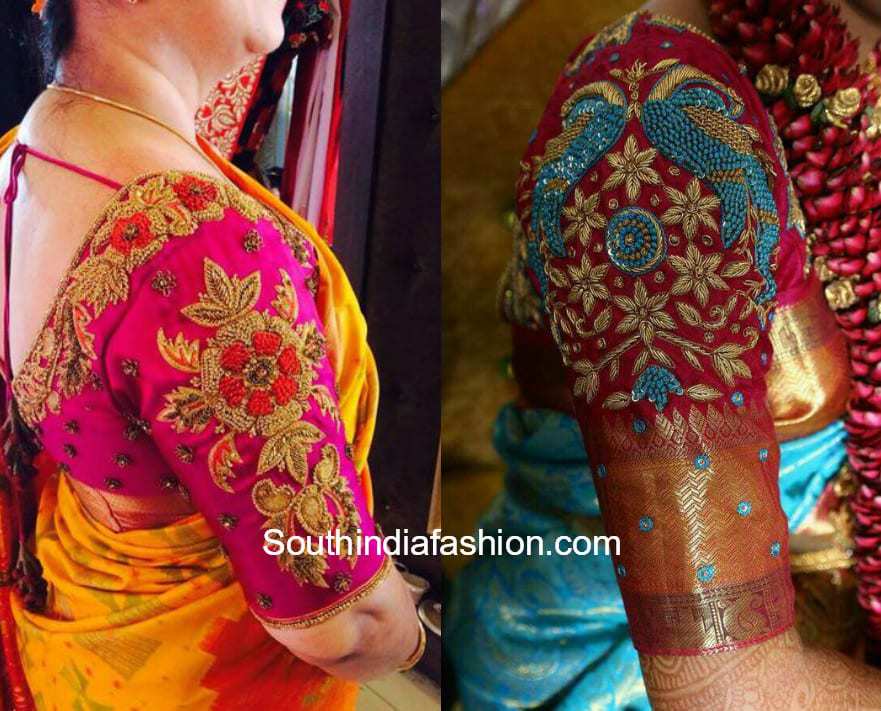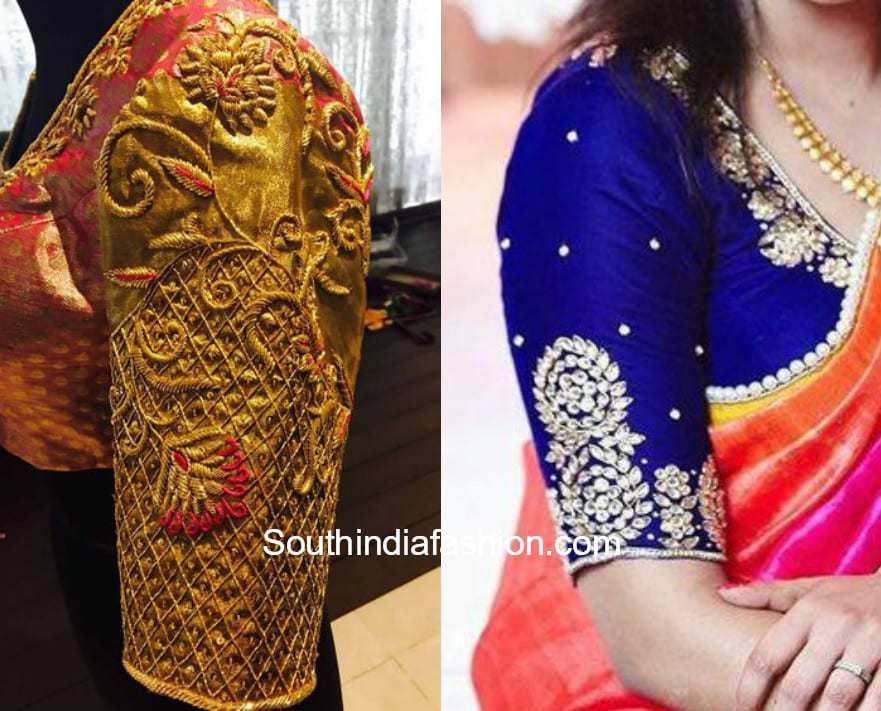 Contrast your embroidery with the saree to create an interesting look or simply just go with subtle motifs. Even a small amount of detailing can make a world of a difference to your saree looks. You could also mix and match with fabrics like sheer, net, raw silks and banaras to make your pattu saree blouse look more attractive.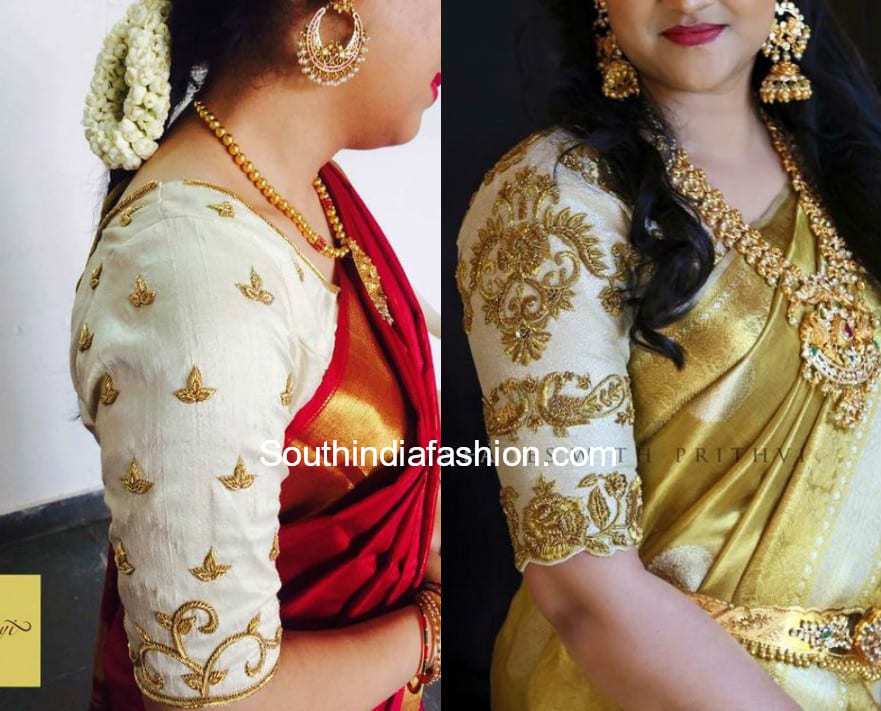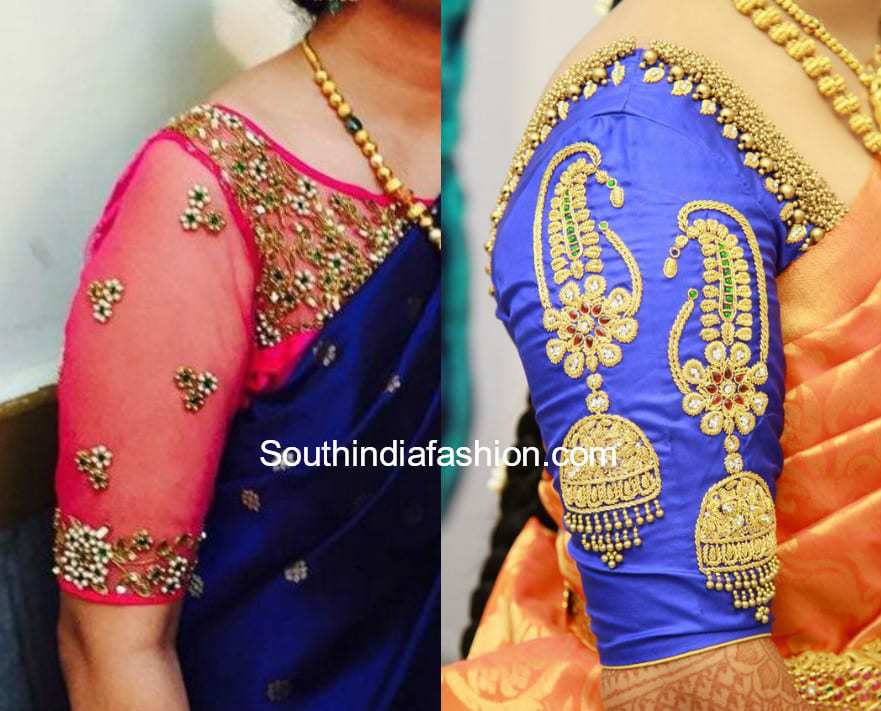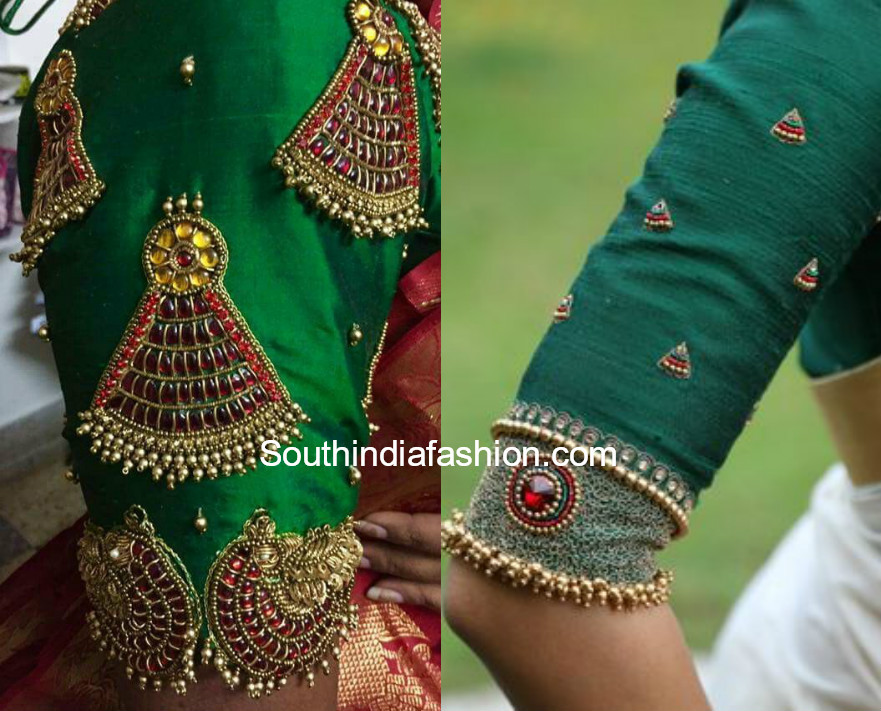 The traditional elbow sleeve embroidery style may sound to be retro but are is trend since ages and is definitely here to stay. So give a makeover to your existing pattu sarees with elbow sleeve embroidery blouses or invest in new blouses with these inspiring designs. Any local boutiques can easily customize such creative designs that will only leave you surprised with the compliments you receive.