Floral blouses make every saree look pretty. They are the perfect addition especially to plain sarees to break the monotony of a single color or the lack of prints. Let us now explore how to work our way through highlighting the beauty of a plain saree paired with a floral blouse.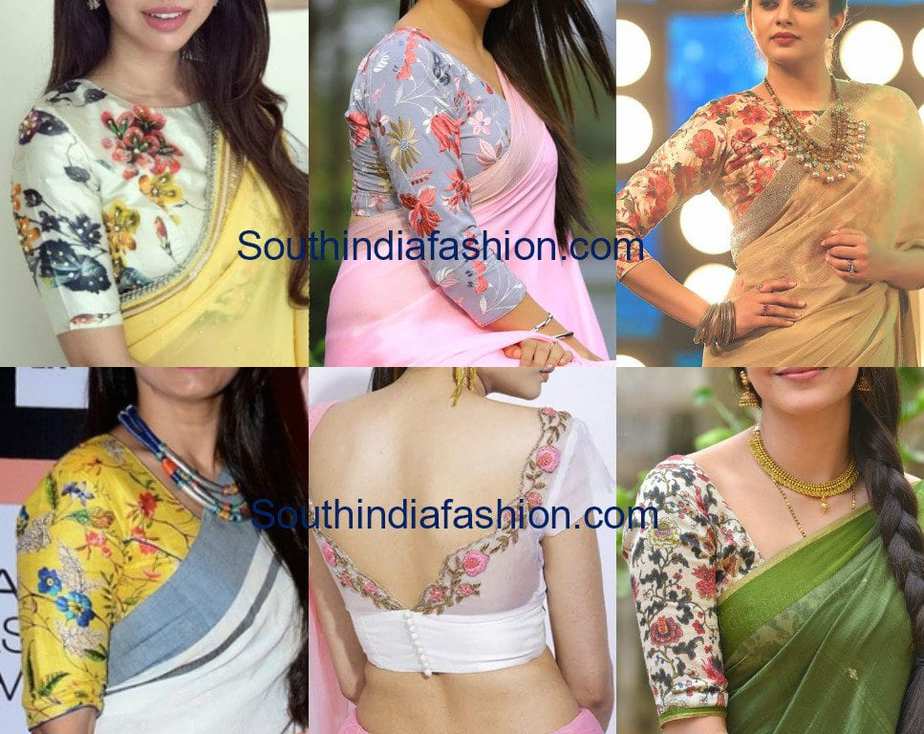 Floral blouses can be as simple as a cotton option with flowers printed all over which is regular or simply normal. You can add glam to this simple structure by adding an edge of lace or some interesting color piping that coordinates with the saree. When you do that it builds some depth to the blouse. The size of the floral print totally depends on how you like it. The basic thumb rules need not be applied so rigidly when it comes to floral prints as it is relatively breezy.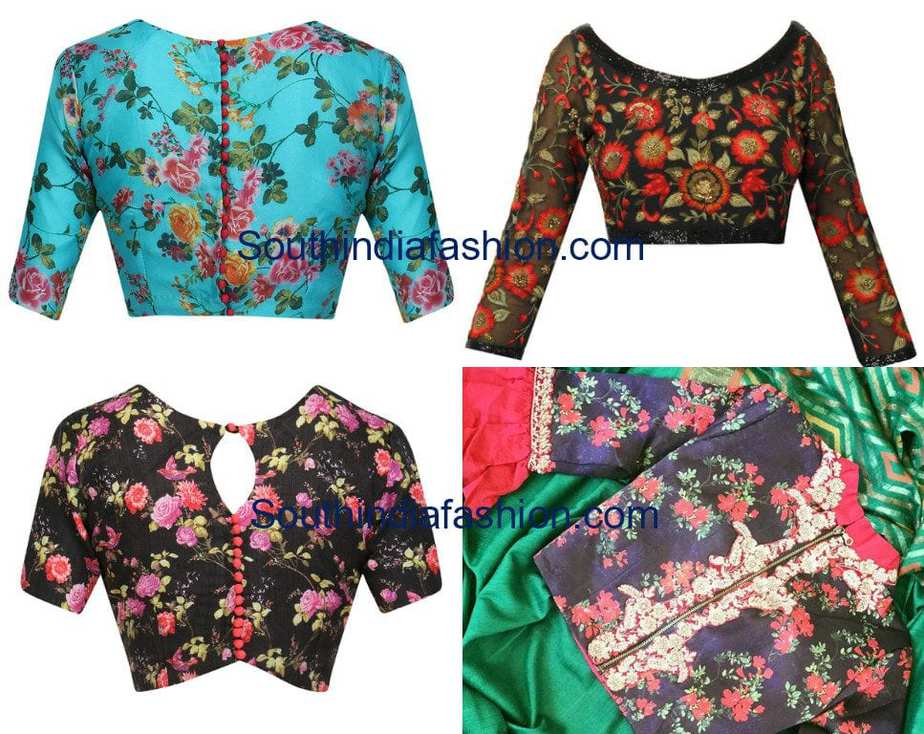 When you choose floral blouses you can either opt for the same base color as that of the saree or go for a contrast. Both has its own beauty and neither of it will go wrong. Floral blouses this winter will surely be a pop of color and they work well even with traditional zari border plain sarees as equal to a simple Kota or a georgette saree.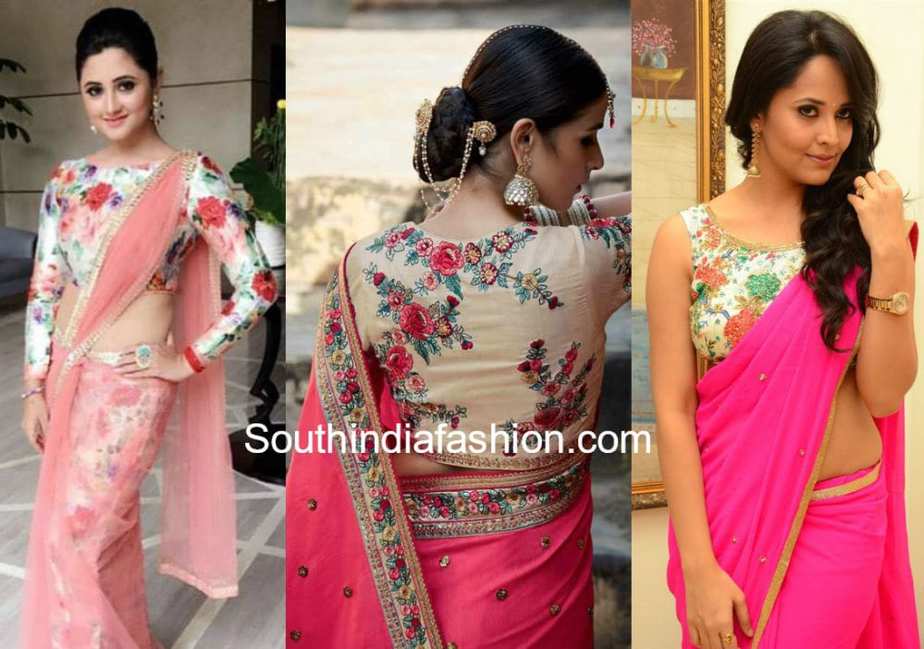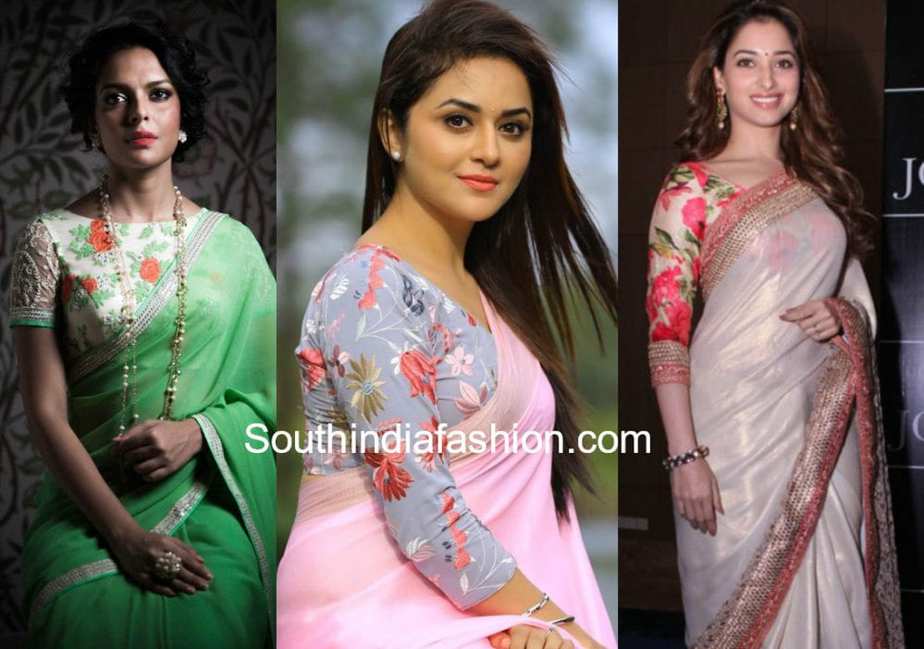 If you are not a fan of floral blouses with print for your traditional sarees, you can replace these prints with heavy work in floral patterns. These still qualify as floral blouses and we know that these have been around for ages. You can also take a printed floral blouse and add some embroidery to it and make it go in another dimension.
The perfect sarees to pair with floral blouses would include a simple cotton, a good kota silk or the favorite simple silk, chiffon or georgettes. You can opt for any sleeve length, but to show off the floral beauty try a slightly longer than the 3 inch sleeves. You can alternatively go for puff sleeves for a very feminine look.
These floral blouses will surely brighten up your winter. Pair these with your favourite saree right away!!