A saree is undoubtedly the most ideal outfit for almost every Indian occasion. And not just any occasion but even for daily work wear, a saree is every Indian woman's ideal choice. But what completes a saree look is the blouse and if there is one blouse style that can be easily flaunted from day to night, it is the collar neck blouse design.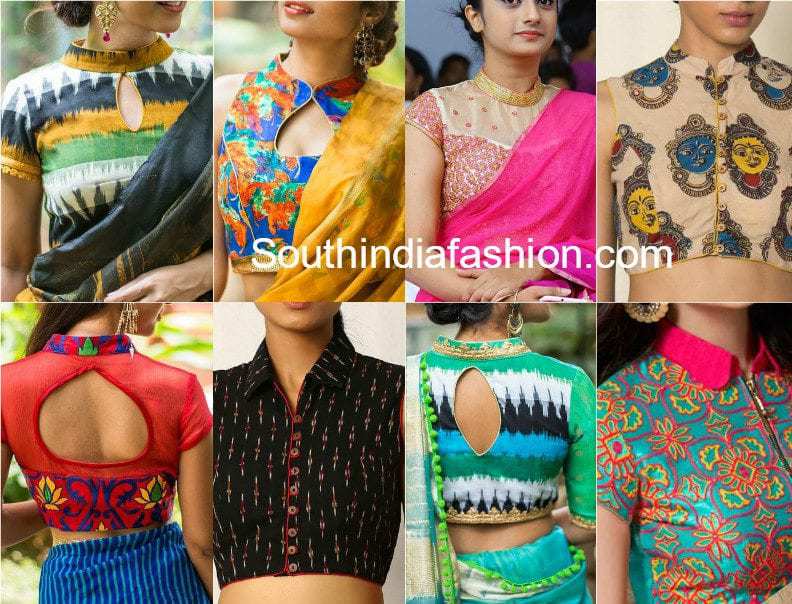 Adding a collared pattern to your saree blouse will enhance the classy and sophisticated look of the saree. However, not everyone can pull off the collar style with ease but with the right styling anyone can rock in it.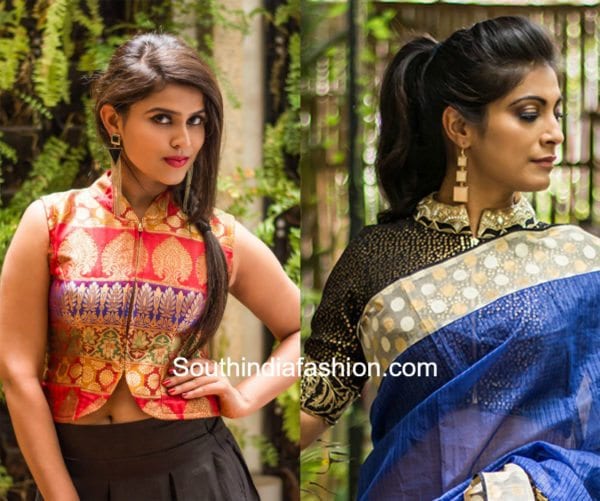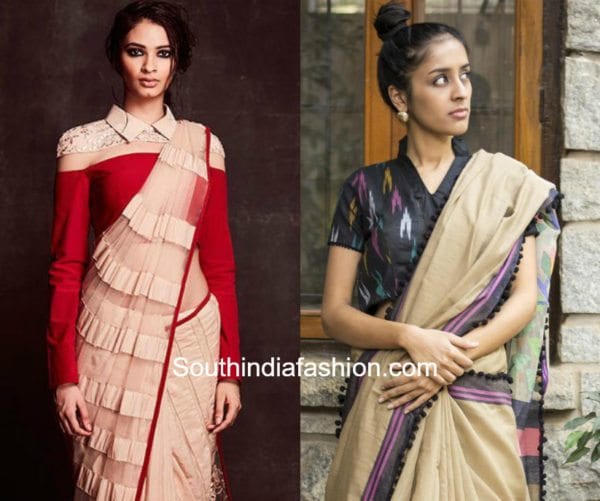 Apart from a well fitted blouse, the collar saree blouse can be styled in a variety of designs and patterns to suit the occasion and of course the concept of the saree. The collared blouse designs can be a perfect choice for work wear and also can help you grab all the attention at any party.
The stylish collar neck blouses are also very versatile that they can also be worn as lehenga crop tops. Open collar, closed collar or collars with variety of designs and embellishments can be chosen depending upon your comfort and requirements.

If collars are not your style, you can still flaunt an open collar blouse or a collared blouse with a deep back neck. They allow you to skip the need for accessorizing and of course you could pair up your outfit with statement ear studs or danglers to grab all the limelight.
Pics Courtesy: House Of Blouse