This season, it's all about statement sleeves. From frilly skirts, dresses, tops, pants to just about everything around, the frills and ruffles trend are in full bloom and we cannot get over it. Today let's talk about implicating this trend on our classic saree blouses. A well placed ruffle or a frill on a saree blouse can be an effortless statement and may even avoid the need for accessorizing.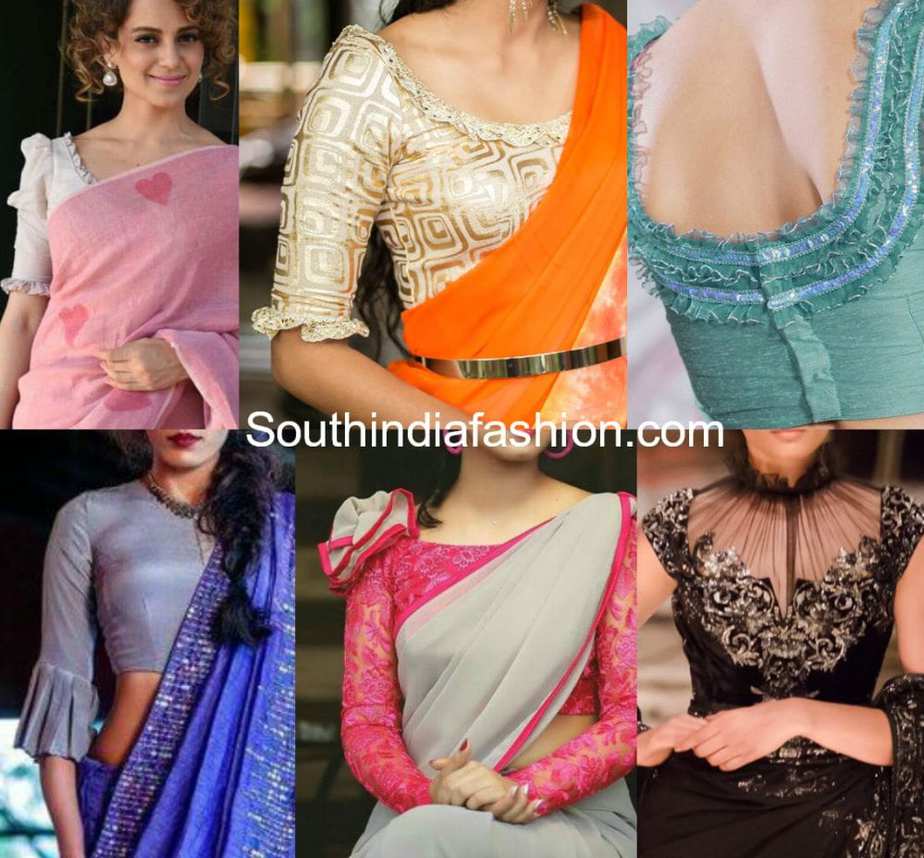 Add a frill or a ruffle only on the hemline of the sleeve or create a bold edgy look by implicating bold ruffles on the entire sleeves, the details will make a world of a difference to your outfit. Take a look at some of our chosen styles and embrace the frill sleeve trend.
The frill sleeves trend can be styled on literally every kind of saree. Be it a fancy designer saree or a traditional kanjeevaram saree, the frilled or ruffled sleeve pattern is sure to blend with every style. But always ensure the pattern is implied appropriately without making the outfit look too bold. If your saree is plain, you can go heavier on the sleeves to add more drama and if you choose to go with a heavy saree then go simple with the frills or ruffled sleeves.
To create bold statements with the frill, layer them or you could also add them on your neckline for a more graceful look. They add a very vintage and a feminine feel to your saree look and are sure to make you win. Layered frilly sleeves patterns look best when they're done with sheer mesh or organza fabrics.
With the right styling and pairing up of accessories, the frilled or ruffled sleeve pattern will instantly make you grab all the attention. So go ahead and flaunt the retro chic look with confidence.