After those backless blouses, halter necks, spaghetti straps and off shoulder blouse styles, what's really trending these days are cold shoulder saree blouse designs. From a common girl to a model to a celebrity, you can see each one of them flaunting the cold shoulder trend. The very popular Indian designer Manish Malhotra had showcased some amazing cold shoulder blouses for saree at Lakme Fashion Week 2016 as he already knew what's going to rock in Indian fashion for the next few years. You can really set a high fashion mark in a party by wearing even a simplest saree but by pairing it up with a cold shoulder blouse. Let's check out few tips on how you can rock a cold shoulder trend at various occasions: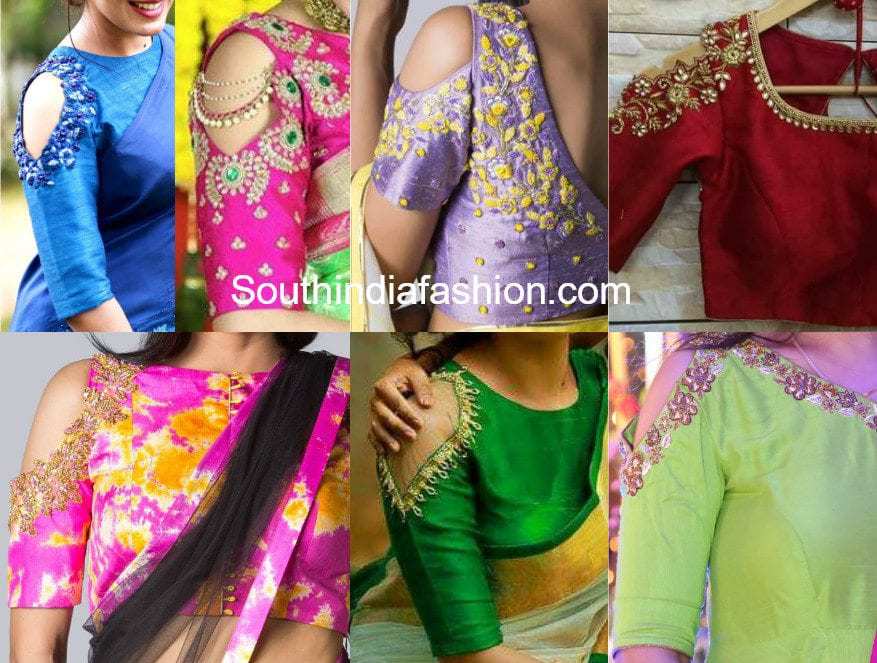 Cold Shoulder Blouse with Plain Saree
Trust us when we say that the pairing of a plain saree with any cold should shoulder blouse can never go wrong for you. You can pick up any plain saree in colors like golden, black or red and wear it with this latest blouse design and you are ready to rock any party.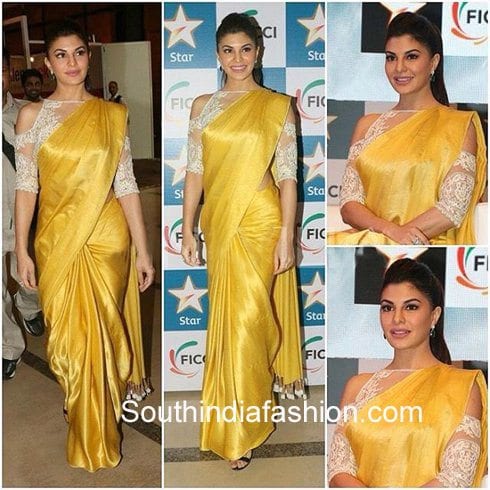 Floral Cold Shoulder Saree Blouse
It's upto you whether you want floral prints all over your blouse or prefer floral prints only at the edges of the cut out shoulder part. In summers wearing a printed saree with an overall printed floral blouse is a good choice. But if you want a heavy look for wedding then you can go for zari or crystal floral designs crafted around the border of cold shoulder cutting and pair it up with a nice silk saree.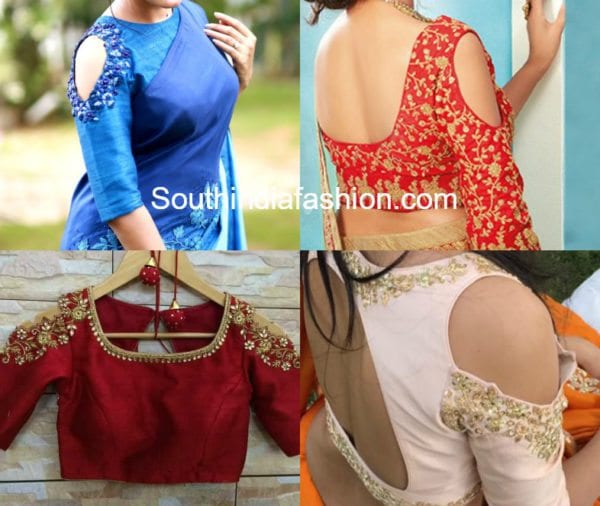 Cold Shoulder Crop Top as Saree Blouse
Whether it's a crop top cold shoulder choli or a western crop top, you can always try some mix and match and team it up with a contrast saree. If you don't have a ready cold shoulder blouse for your saree then you can even team up your sarees with a cold shoulder choli of your favourite lehenga. Here are some actresses who are wearing designer cold shoulder blouses as blouse and choli.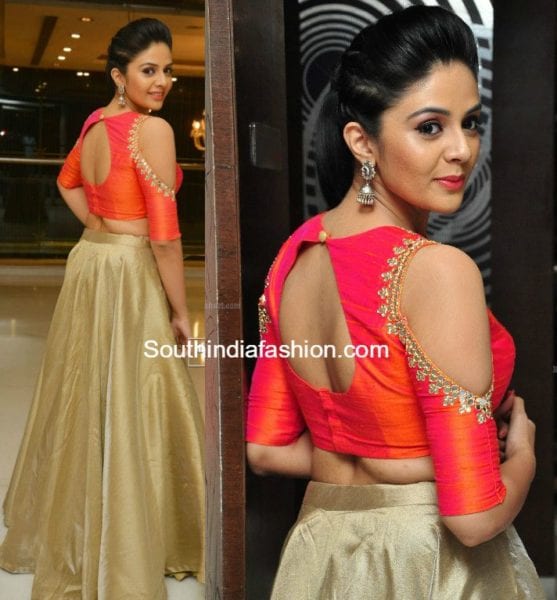 Celebrity Style Cold Shoulder Blouse for Sarees
If you want to rock any occasion then you can always steal your favorite celebrity style and incorporate it in your look. These days you can find every other actress flaunting her cold shoulder blouse, either with lehenga, long skirt or sarees. You can wear these latest blouse designs at party, wedding or at any festive event also.
Silk Sarees with Cold Shoulder Blouse
If you are heading for a wedding ceremony and want to get a very rich look then you can style your silk saree with a cold shoulder saree blouse. To make it look even more Royal, what you can do is add some jewels in the cut shoulder part and shine extra ordinarily at the wedding.
If you haven't yet followed any of the cold shoulder trend then you should definitely give it a try right away!!