Most of the women feel that the saree is the main outfit and the saree blouse just act as the supporter to the main outfit. But this was the case long back as the fashion scenario has totally changed in this era. Now-a-days the blouse designs are equally important as the saree, infact it won't be wrong to say that your blouse design defines your overall look. For those women who constantly search for the latest blouse designs, here we are sharing the 7 must have modern saree blouse designs, have a look: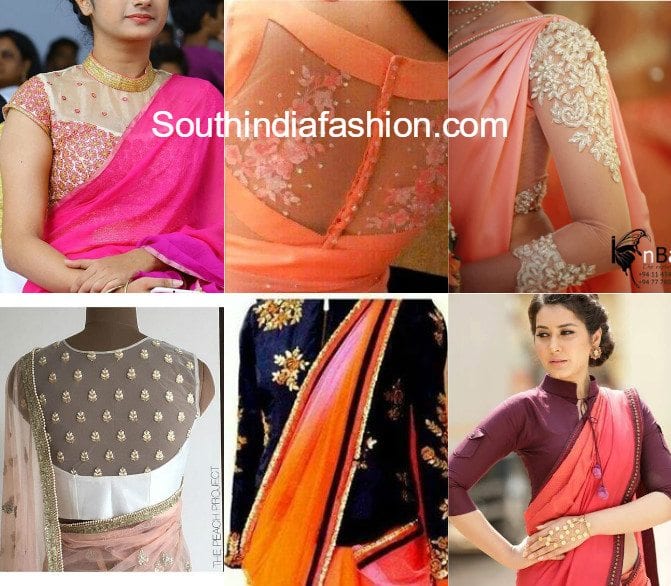 High Neck Blouse Designs
This is one such blouse pattern that is truly a modern blouse design in every sense. It's perfect to wear high neck blouse designs for formal occasions. If there is too much of embroidery on the neck part then you can also wear it at festive and wedding occasions. Wear lovely kada or bracelet and you would look nothing less than gorgeous.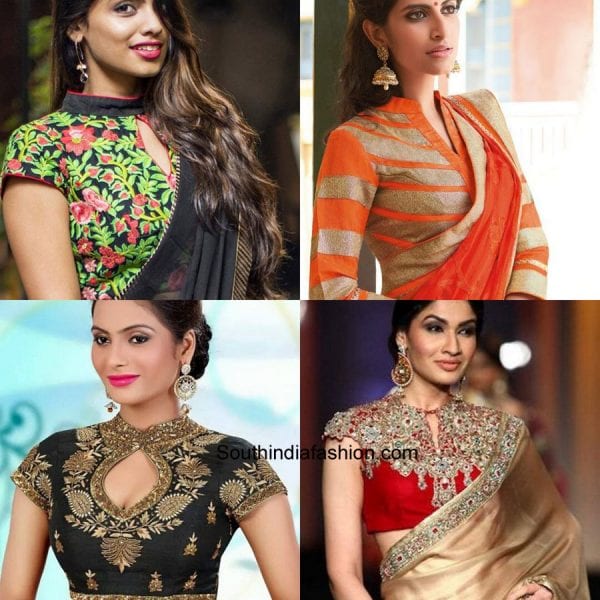 Dori Blouse
By the name itself, Dori blouse sounds very modern. This is one ever green style when it comes to wedding blouse designs. From the brides to the bridesmaids, everyone loves dori blouses.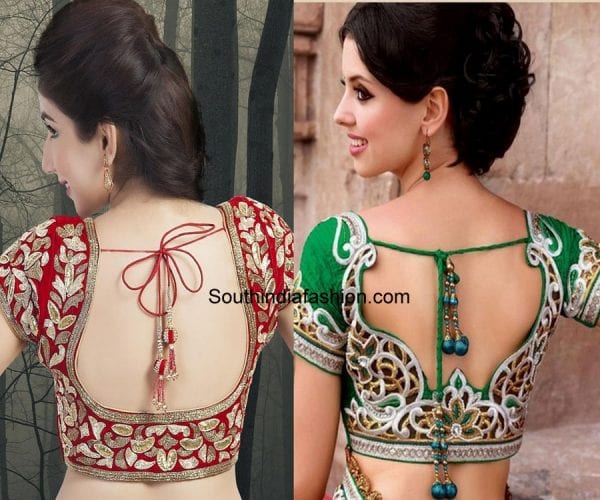 Embroidered Sleeve Blouse
This blouse pattern is quite trending wherein may be the entire blouse can be plain but the main highlight remains the heavily embroidered sleeves.
Contrast Colour Saree Blouse
It's no longer the trend that you need to go for a matching blouse only that comes attached with your saree. To get a modern feel go for the contrast colour saree blouse, here are some contrast color combinations that you can try. With red saree you can go for blue blouse, black blouse, green blouse, pink blouse, if you are going for an orange colour saree then you can pick contrast blouses in colour like orange, green etc.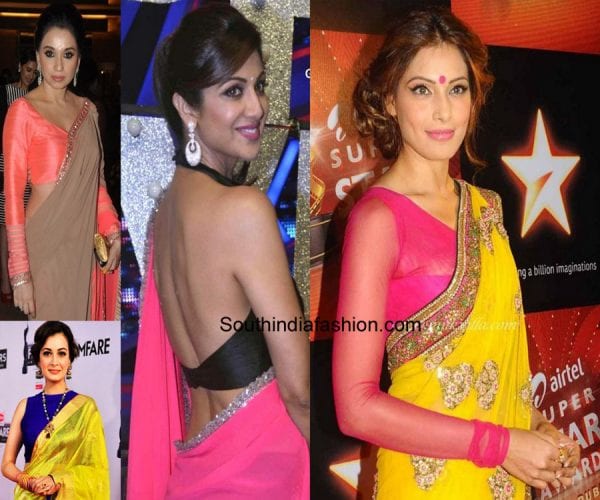 Sheer Back Saree Blouse
Latest in trend, sheer back saree blouse is one of the must have modern saree blouse designs for every woman. Flaunt your back in style with the amazing sheer blouse patterns, depending on your comfort level you can choose the area of back portion to be transparent. You can find variety of sheer blouse designs online varying from the entire back being netted or half netted or just a portion being covered with net.
Zipper Saree Blouse Designs
To add a pinch of western touch to your desi blouse, add a zipper on the front or on the back and get an ultra modern look in a saree. You can also add a zipper on either sides of the blouse.
Jacket Saree Blouse Designs
This saree blouse design would be perfect for winters, so if you haven't tried this one yet then try it right away. Jacket blouse give a very elegant look to the saree and is apt for formal occasions.
So, this is our list of 7 must have modern saree blouse designs, do let us know which one is yours favorite.