Saree is that one Indian attire which is timeless and graces every Indian women body in the best way possible and make them look like the most beautiful women in the real sense. These days women can prefer the sarees to be simple but not the blouse designs. It's true that blouse designs for saree can completely transform the entire look. Hence, here we are suggesting some latest net blouse designs for sarees:
Net Saree Blouses
Every woman love to don a net blouse no matter whatever the occasion is! Net or the sheer fabric can be used in various ways to make a blouse. Net can be used on the sleeves part, on the shoulders part, front or the bottom parts in different designs. Usually black and red colors look awesome in the net saree blouse designs. This net back blouse design is best suited to the woman who loves to flaunt their back but at the same time also feel afraid to bare it all.
High Neck Net Blouse Designs
These types of saree blouse high neck designs can transform your look from traditional woman to a modern day diva and that's why these are trending in fashion now-a-days. Various patterns that you can choose in this design are chinese collar blouse, peter pan collar blouse, net collar blouse designs etc. This type of pattern usually looks good on tall women.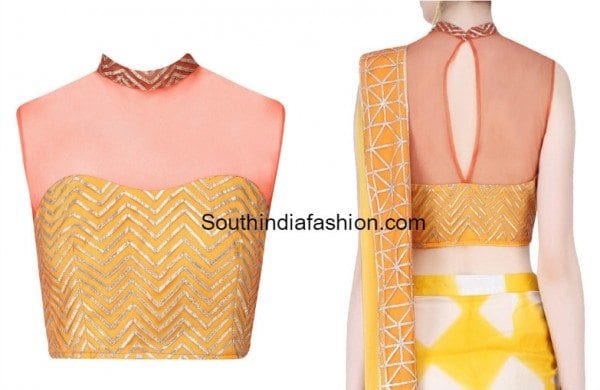 Net Back Blouse
For those women who have beautiful back and they don't mind flaunting it, here are some net back blouse designs that they can pick up for their saree.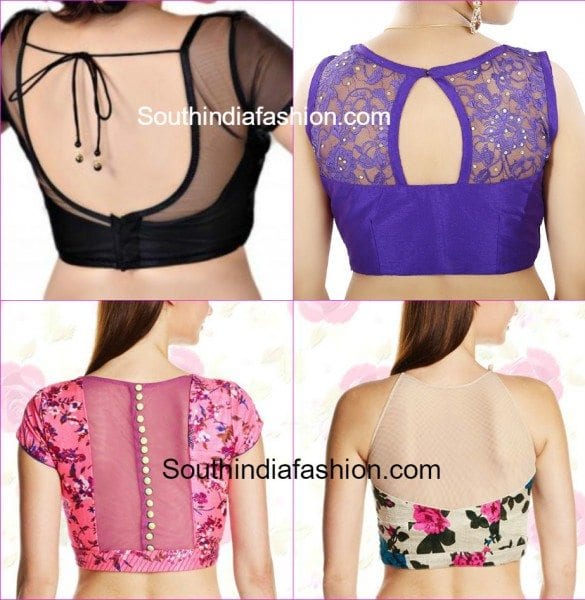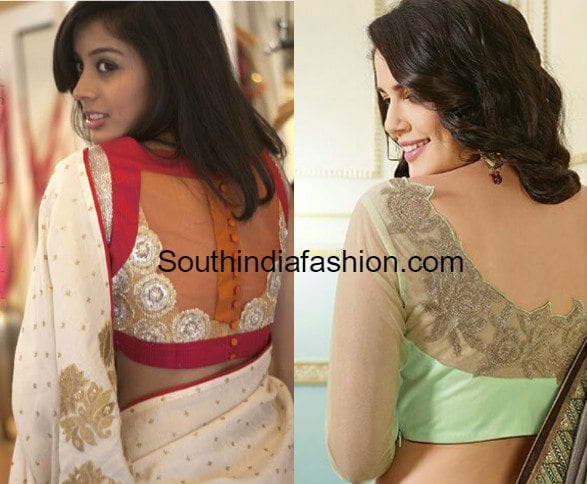 Net Sleeves Blouse Designs
Full sleeves net blouses adds a royal touch to the saree. The full sleeve is made of net with resham, zari, mirror, cut work or sequins embroidery on the upper arms area or on the entire sleeves. Here are few images from where you can take inspiration: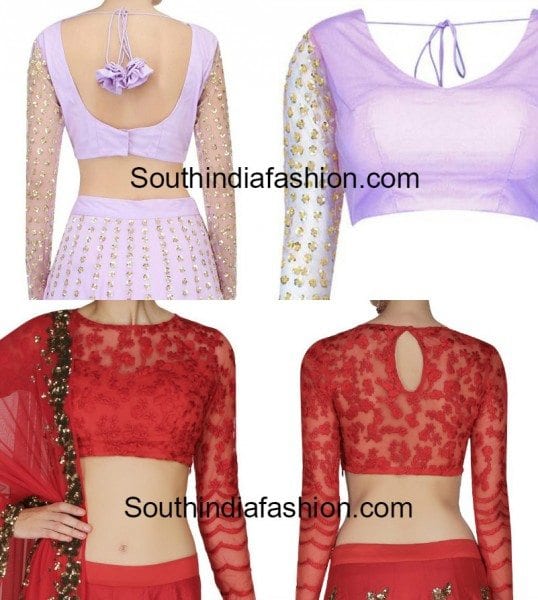 Boat Neck Net Blouse Designs
These ones are certainly one step above than the regular patterns of blouses. Boat neck blouses give a very contemporary and stylish look to the women wearing it and for this reason only these are always in demand. Boat neck also known a bateau neck can be defined as a wide neckline on the blouse that passes just below the collar bone. The designs can be of various types like transparent sleeves with high netted boat neck blouse, sequins embroidered Boat Neck Net Blouse etc. Few of them are mentioned below: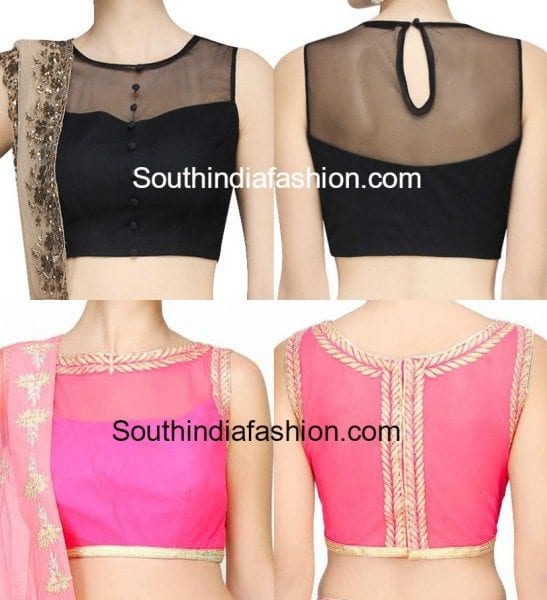 Most of the times you can see the bollywood celebrities wearing these sheer blouses at various events like Red Carpet, movie premiers, music launches, award functions, movie promotions etc. So, why don't you also take some styling tips from the above mentioned design and flaunt your fashion in style. Don't forget to comment which net blouse design did you like the most and which one would you like to try.