Embrace the new trend of the season – Cut Out Saree Blouses! The cut out back necks are becoming very popular not just on blouses but also on salwars, dresses, gowns and tunics. Even one simple cut out at the right place can transform the entire look of an outfit. Today, we are going to discuss about the trending cut out back necks of saree blouses.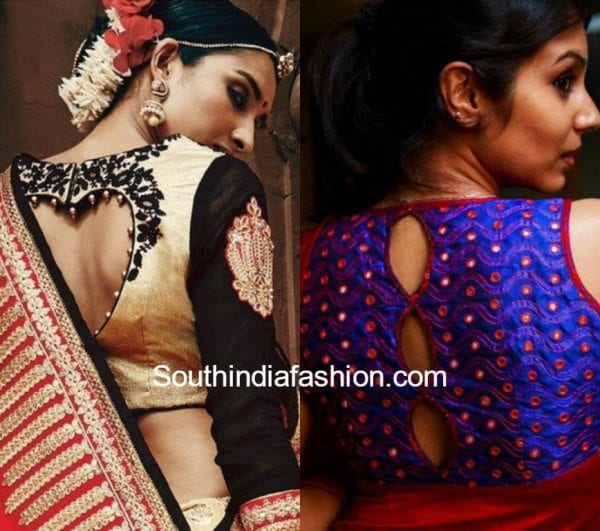 We all know that the beauty of any saree depends on the blouse. You can team up any plain saree with different kind of blouses to create different looks like traditional, contemporary, fusion, edgy and so on. The evergreen cut out style is trending high and only getting bigger. If you want to flaunt your backs in the simplest or dressiest way, the cut outs are the way to go. All you need is a well toned back and that's it, you are all set to rock the trend in style. The cut out trend will instantly be the statement and will add a fashion twist to your traditional look.
You can also choose different shapes for different styles, if you want a modest look smaller cut outs look very elegant and if you want something bold and striking go for the entire back cut out.
Enhance the cut outs with dressy beads, laces, motifs, tassles or you can also embellish them with rich embroidery. Creating a cut out pattern with sheer or net fabrics also work wonders and can instantly give you a dressy look.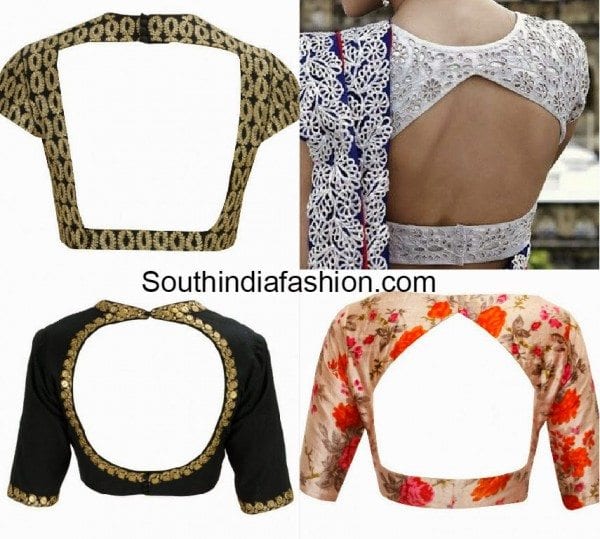 Cut outs on blouses are the simplest way to enhance the look of any saree and never go out of style. And when it is currently trending so high, would you want to miss the chance of flaunting them? We know you won't! 🙂