The trend of high neck blouses in endless different styles is enjoying their moment in the Indian fashion world. High neck saree blouses signify modesty and play a major role in formal dressing. But this trend is no more restricted to the formal or corporate world. They are flaunted almost everywhere from runways to red carpets in endless different styles and can be mix and matched in many different ways too. You can of course wear your high neck blouses with sarees but can also flaunt them with your lehengas or as crop tops with maxi skirts. Here we have rounded off some gorgeous high neck saree blouse designs for you to ravish at any occasion in style.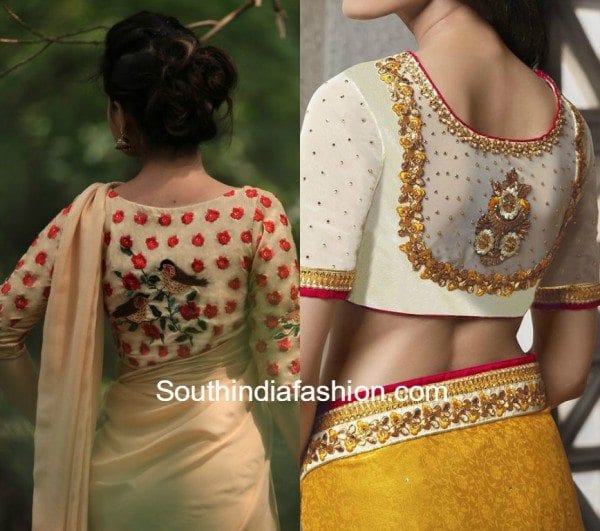 When anyone flaunts a saree with a well fitted blouse only a lady can understand the curiosity to know what's the back neck design; and when the blouses' back neck tells a story what more of a statement can it be?! Embellish your saree blouses with nature inspired motifs and let them steal all the spotlight. You can go for gorgeous french knots, thread embroidery and such sober embellishments for simple sarees and if you want a dressy look highlight them with sequins and stones. Mix and match color palettes and fabrics for a lasting impression.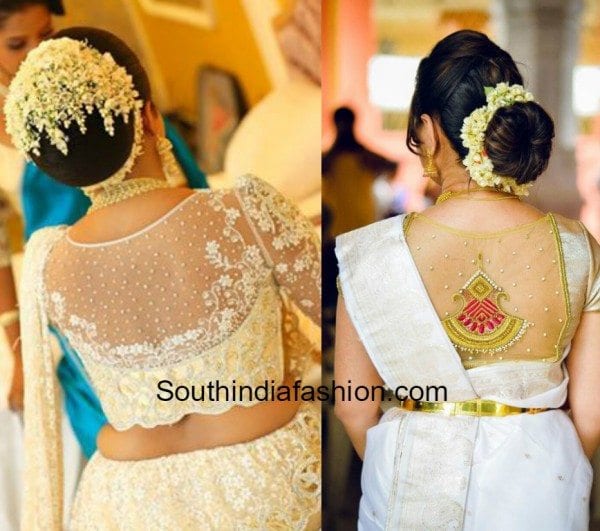 You can also create illusions by making blouses out of sheer fabrics and highlighting them with embroidery motifs in different shapes and color contrasts. Make sure they are interesting enough and blend well with the saree's concept.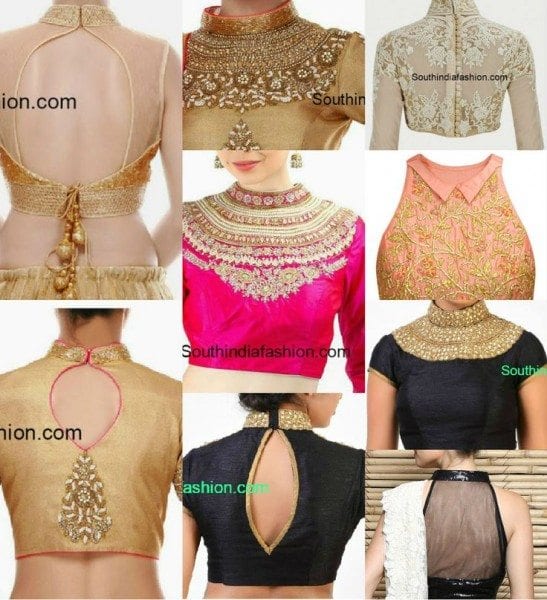 Even plain high neck blouses enhanced with statement buttons look fabulous and element a very sophisticated look. Embellish the colors or mix and match with net fabrics to look your stylish best in a high neck blouse.
This evergreen style of high back necks look extremely elegant and can be flaunted by any one at any age. So go ahead and rock the classic trend in style!