The wedding season is here and along with it the anxiety of every woman can also be seen. Saree is the best outfit that a woman can wear to a wedding but the confusion is which blouse design to choose with the saree. As there are so many beautiful wedding blouse designs, it's understood that any woman can get confused. Well to bring an end to your confusion here we are showing you some of the latest wedding saree blouses so that you can select the perfect blouse for your sari.
Mirror Work Blouses
Sarees with mirror work blouse designs look stunning. Especially during the wedding, the sparkling outfits looks good and the mirror work blouses adds on to the shine. Mirror work can be embroidered in the back, neckline and the sleeves. Check out some of the wedding blouse designs with mirror work.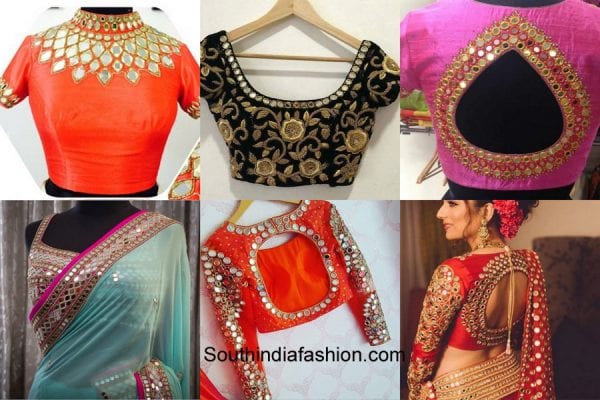 Net Blouse Designs
The sheer or net saree blouses are highly trending these days. You can see many celebs in net blouses at various events like Red Carpet, Movie Promotions, Award Functions, Music launch etc. You can stitch various types of net blouses like net sleeves, net back, high neck net etc. Here are some of the blouse designs collection 2016 in net fabric that you can wear to a wedding.
Puff Sleeves Blouse Designs
Those women who prefer a traditional look for the wedding, puff sleeves blouses are perfect for them. This design looks good on those women who have toned arms, if you have heavy arms then avoid wearing puff sleeves blouse. This type of blouse design looks good with the pattu saree and will give you a rich look.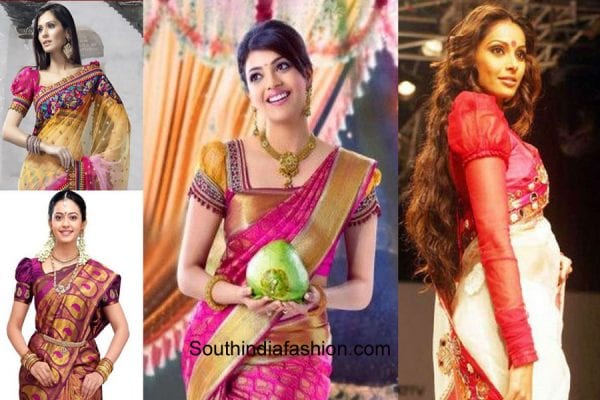 Velvet Blouse Design
The velvet fabric has made a tremendous come back in the Indian fashion industry. If you check your mom's wedding lehenga, you should not be surprised if it's a velvet one. Yes, because velvet was very popular ages back but then it just vanished and became out of fashion. But now-a-days the velvet fabric is trending, from lehenga choli to designer blouses, you can find velvet everywhere. You can pick any velvet blouse design with your saree, avoid wearing velvet if you are plump as it will make you look even more fat.
Boat Neck Blouse
You can call the boat neck blouse as the updated version of the regular blouses designs. But the best thing is you can style it in many ways and make it look ultra glamorous. Some popular boat neck designs which you can wear to a wedding are embellished boat neck with net sleeves, boat neck with stylish back pattern etc. This design of blouse suits all the body types and hence you don't have to think twice how will it look on you or will it compliment your body type? So, you see if you want to go safe then without any doubt pick up this design.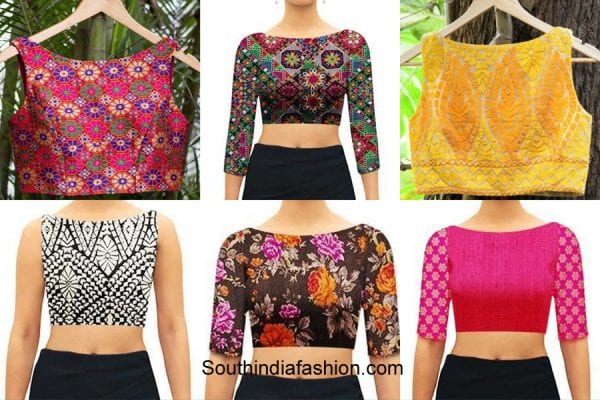 So, now we are sure after reading this post you must have got several ideas about the latest wedding blouse designs and you are ready to rock the wedding.