A black blouse is one of those versatile pieces of clothing that goes along with nearly every saree that fills a desi girl's wardrobe and hence is a must-have. They can be mixed and matched with traditional, net and silk sarees and sarees of most other makes adding their own sheen to them. Here are five kinds of black blouses that we saree-lovers must definitely own, for all their beauty and usefulness!
1.The brocade black blouse
A brocade black blouse can be mixed with a kanjeevaram saree, a cotton silk saree or even one of your plain silk sarees and goes really well with them all. If that's not reason enough to own one, the fact that they're that beautful must be!
2. A black blouse with heavy gold work
The high collared black blouse or the boat neck black blouse with plenty of gold work done all over it is yet another one of those blouses that we must own, for they can make party attire out of even the simplest of the sarees.
3. The full sleeved black blouse
A full sleeved black blouse, preferably with chudi folds at the wrist is something that everyone must own. They're elegant and super-versatile.
4.A sleeveless plain black blouse
A sleeveless black blouse is yet another one of those quintessential wardrobe essentials, especially if you're wardrobe is filled with a whole lot of sarees. It is greatly helpful and never goes out of trend.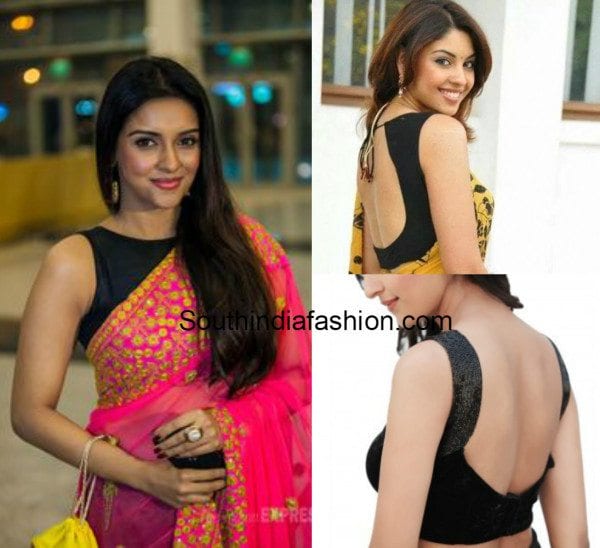 5. A black net blouse
As if a black blouse isn't graceful enough, a black net blouse is all the more pretty and and hence is something we should totally own. Just like black blouses of other makes, a black net blouse goes with nearly every saree you own.