As much as we love the richness and magnificent look of the classic wedding saree colors, many modern brides like to opt for something different. Are you also a quintessential or a modern bride? If you want to explore the new and rich range of colors in a pattu saree or a half saree, then we have got you covered! We put together 7 splendid modern bridal colors that are going to make you drool over them.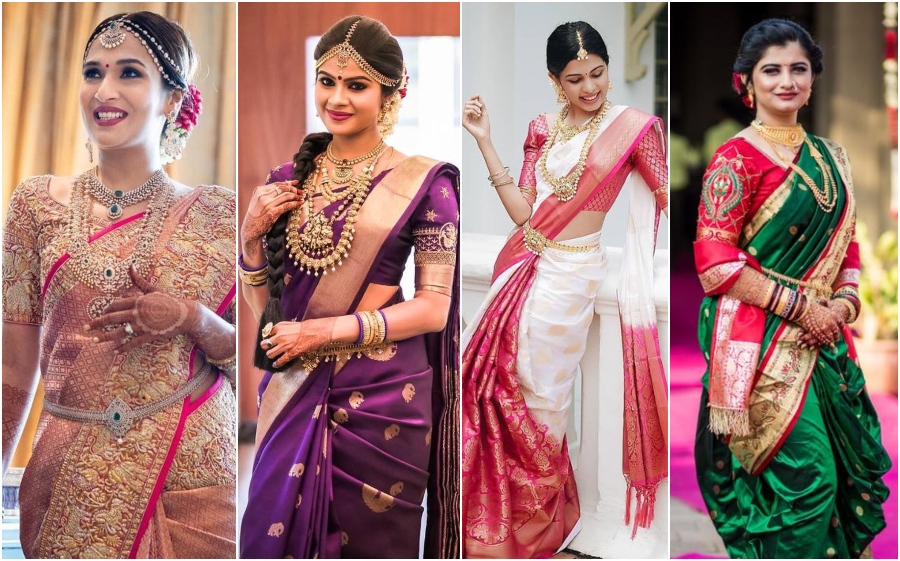 Check them out –
Ivory White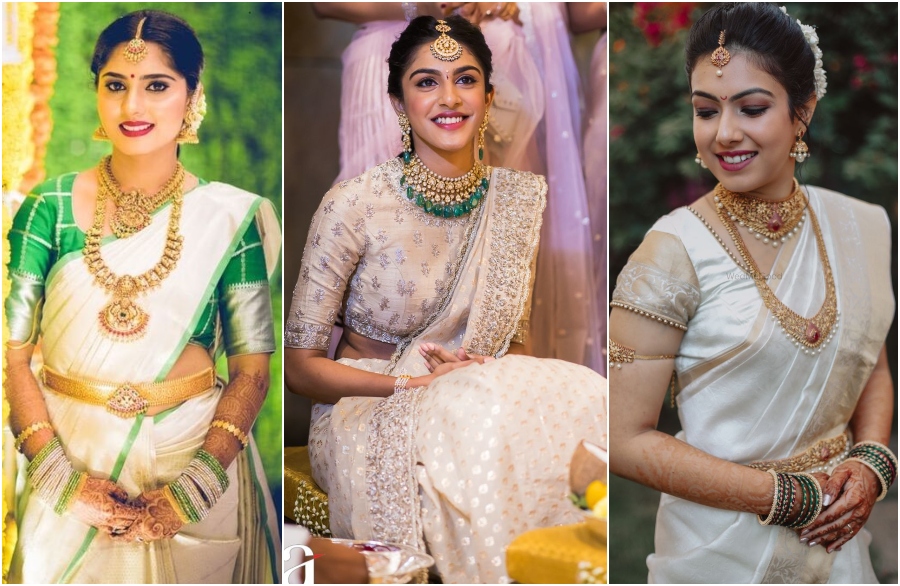 It might seem very dull but trust us, ivory or white looks stunning on a bride. It allows you to explore various colors to pair that could elevate your look. From contemporary jewellery to contrast blouses, there is so much to explore! You can coordinate it with multiple colors or opt to go monotone. In fact, a combination of Ivory and gold jewellery always looks gorgeous.
Lilac / Lavender
This amazingly unconventional and ultra-refreshing lilac gives the celebrity vibe! The gorgeous shade looks stunning for both the day as well as night wedding. And the high point is that lilac goes beautifully with silver, stones, or diamond jewellery. So if you plan on opting for a contemporary jewellery style, then you should opt for lilac.
Rich Green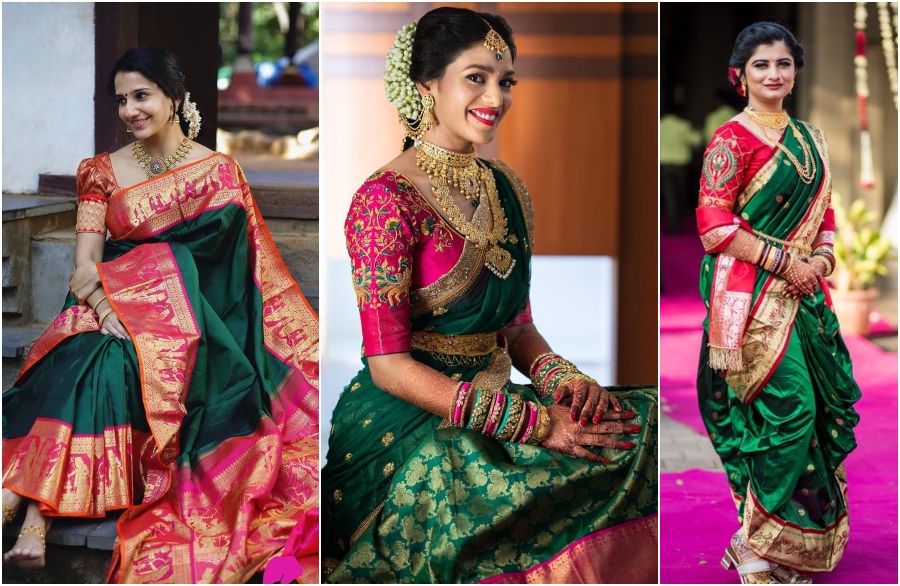 We know that there's nothing as rich and regal-looking for a bride than a red wedding saree. But the deep green is just close behind and makes a great alternative! Be it a pattu saree, or a half saree, deep green steals the show and is sure to be a modern bride's trendy pick.
Peachy Salmon
One of the most underrated colors is this gorgeous peachy salmon color. Perfect for a sunny day wedding, you are sure to take away the award for the most stylish one. This color suits every skin tone and looks magnificent no matter how you decide to style it.
Purple Magic
Many brides opt for purple outfits at their pre-wedding functions and look absolutely stunning in this color. But when we see a bride wearing a purple-colored saree or lehenga for her wedding day, it's enchanting! The deeper tone of lilac – Purple is yet another fantastic shade for every modern bride. Not many people opt for a purple outfit on their wedding but you could be amongst the few ones.
Yellow or Gold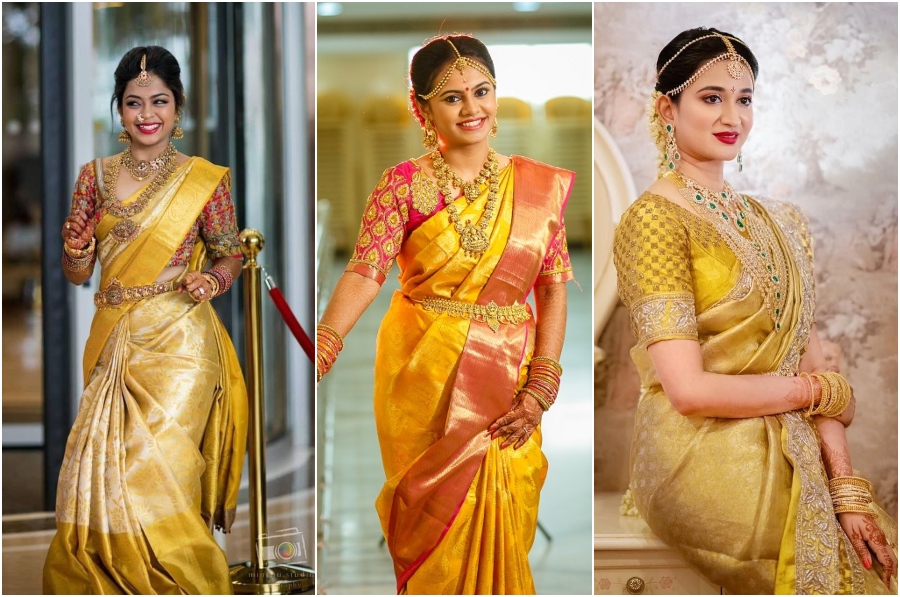 A few brides are seen opting for golden bridal outfits these days and it is delightful! Similarly, a yellow or brighter golden bridal outfits make you the center of attraction no matter what. You can pair it with darker hues or add elements of golden jewellery, this versatile color makes every bride stunning.
Modern Turquoise Choice
We saved the best for the last! The ever-so magnificent turquoise blue takes away your heart, doesn't it?  Pair it in contrast with gold, pink, peach, or any other shades of blue and you are sure to look amazing! We are sure many brides opted for blues last season, but they either pick powder blue or a deep royal blue. This shade of blue is in store for this season's modern brides!
These above-mentioned hues are perfect for all the quirky and modern brides who love making a statement!