Sreeleela recently graced the trailer launch of the much-anticipated movie "Bhagavanth Kesari" in an ensemble that exuded traditional charm and elegance. Her choice of attire paid homage to Indian heritage and culture, making her a captivating presence at the event. Let's delve into the details of her exquisite outfit that celebrated the essence of tradition and style.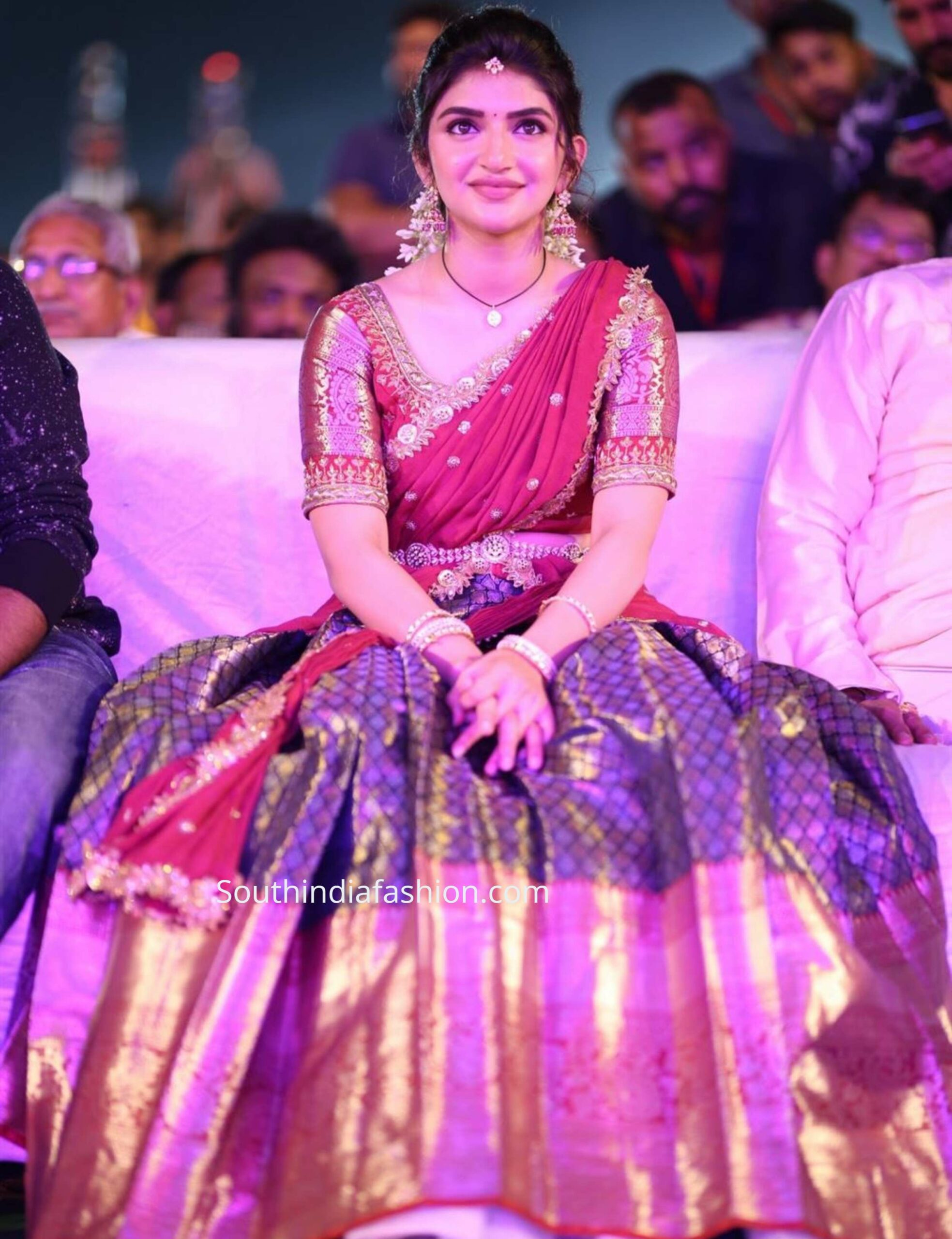 Sreeleela's outfit featured a stunning blue kanjeevaram lehenga that captured the eye with its intricate patterns and rich texture. The lehenga was beautifully paired with a vibrant red dupatta, creating a striking contrast that added a burst of color to her ensemble. The red brocade embroidered blouse added a touch of regality to her look.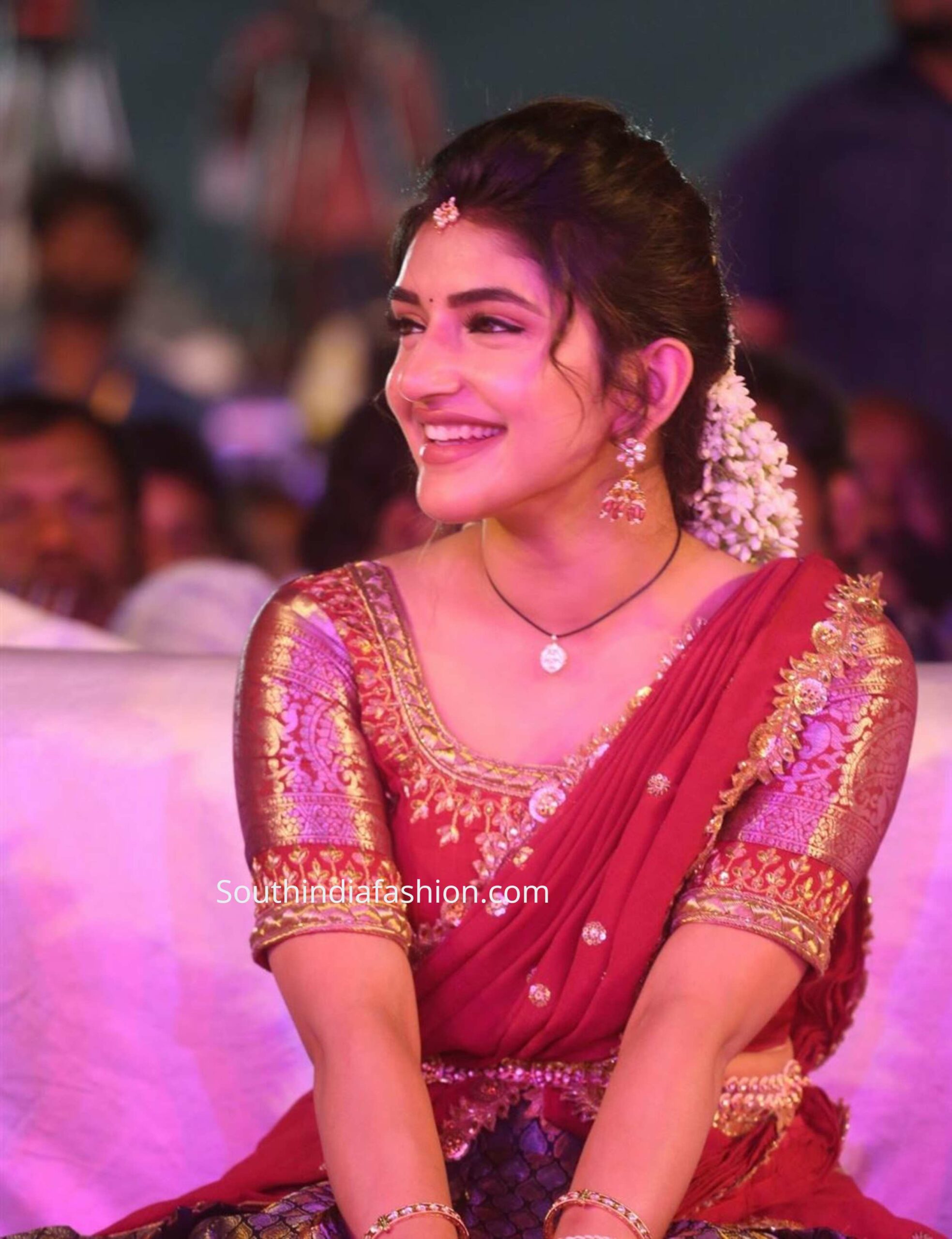 Sreeleela embraced tradition with her choice of jewelry, adorning herself with timeless pieces. Her jewelry included simple necklace, bangles, and earrings that featured classic designs. The jewelry not only complemented her outfit but also showcased her respect for cultural heritage.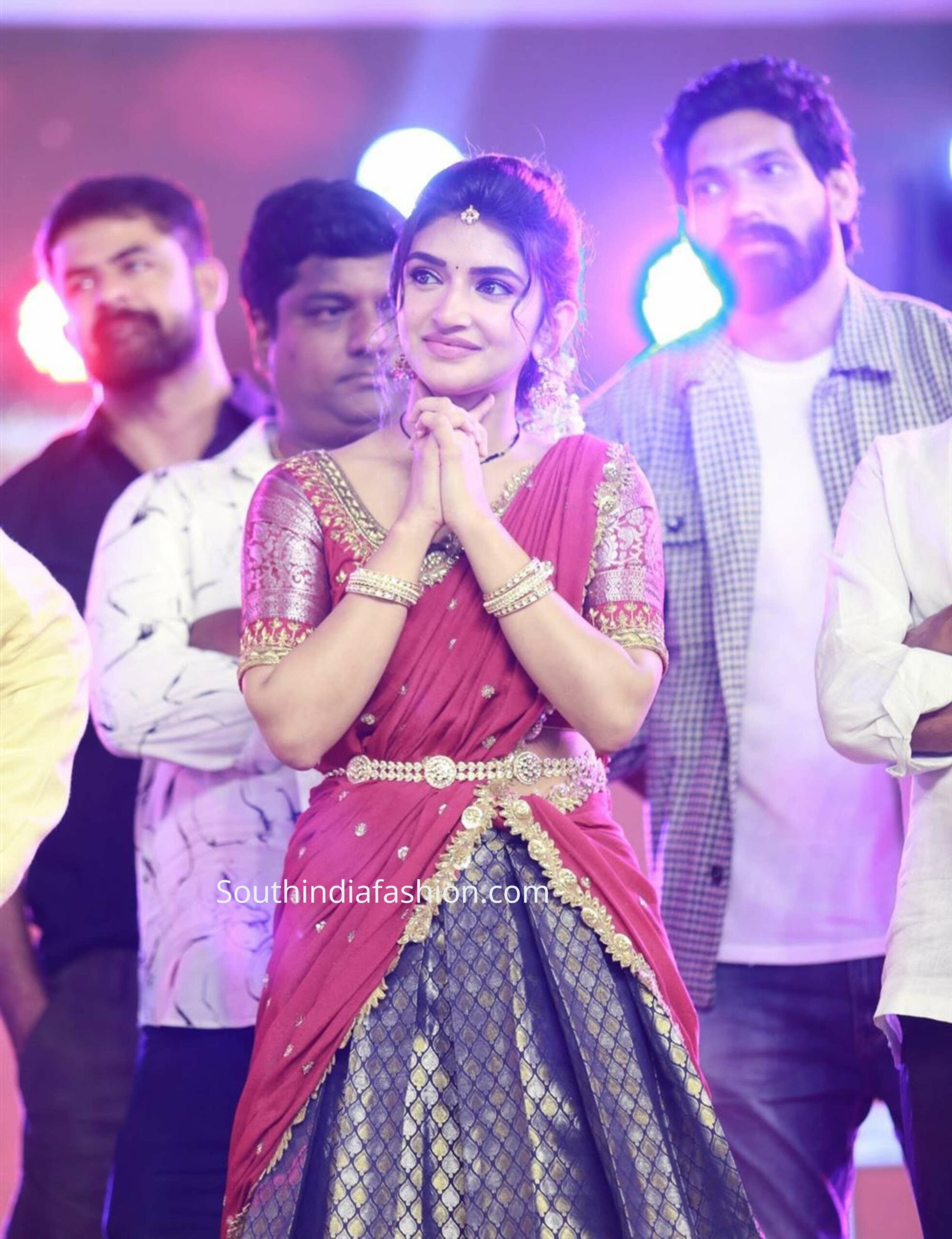 Sreeleela added a final touch of grace by adorning her hair with fresh flowers. This classic and fragrant addition to her hairstyle exemplified the age-old Indian tradition of decorating hair with blooms, infusing her look with a sense of natural beauty and femininity.